Tom Hardy as a 19th Century businessman! A reboot of 24! One of the Goonies joins Stranger Things! Prepare to get excited about the next 12 months in TV-land.
Taboo
Saturday 7th January at 9.15pm on BBC One (CH 101)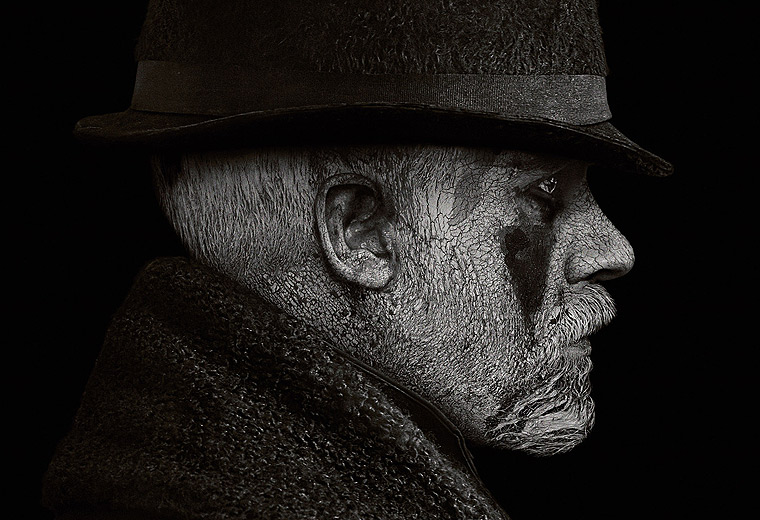 Why you should watch: Tom Hardy, in a big new period drama? Don't mind if we do!
Juicy historical context: It's set in the early 19th Century and features the war, politics and the notorious East India Company.
Who does Hardy play?: A man who was presumed dead, now back to inherit his father's business empire.
Awesome names alert: The drama features characters called things like James Keziah Delaney, Zilpha, and Sir Stuart Strange. And yet none of them are superheroes, oddly.
I need yet another reason to watch: It's produced by Ridley flippin' Scott, how about that?
Bull
Friday 13th January at 10pm on FOX (CH 157)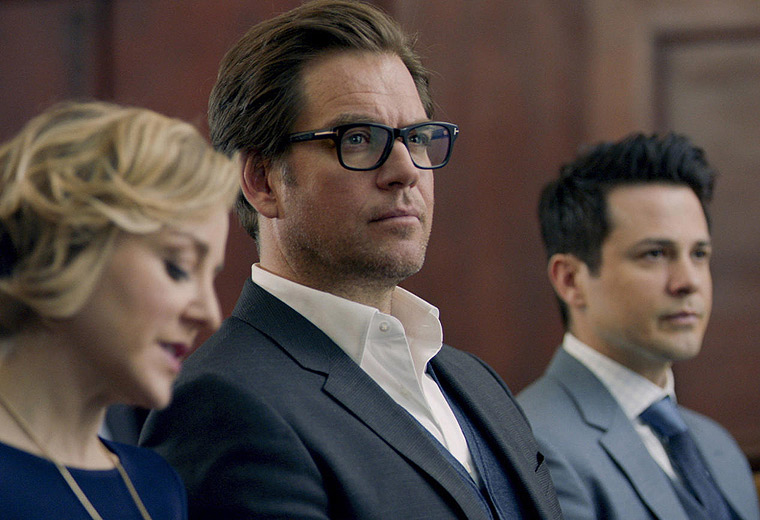 Why you should watch: It's a slick new legal drama about a brash psychologist.
So it's yet another quirky genius sleuth thing?: Not quite – this one heads up a legal consulting firm, deploying his genius to shape criminal trials.
In other words: He "reads" and manipulates jurors in a really shady-seeming way. Fun!
Who's in it?: In the lead role is Michael Weatherly, aka the cocky agent from NCIS.
Unlikely inspiration alert: Bull is actually based on the early career of Oprah Winfrey's Dr Phil.
Lemony Snicket's A Series Of Unfortunate Events
Friday 13th January on Netflix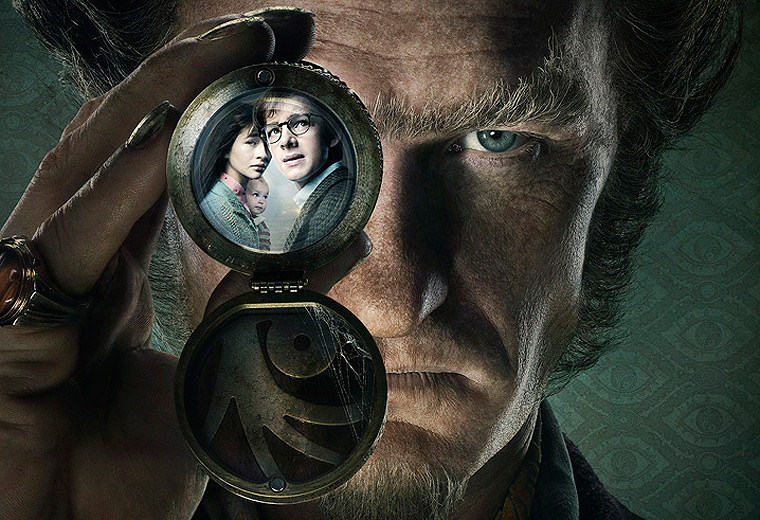 Why you should watch: The mega-selling novels, previously made into a Jim Carrey film, are getting the Netflix treatment.
What's the gist?: Set in a gothy, Tim Burton-y world, it follows the misadventures of orphaned kids being stalked by their evil uncle.
Biggest reason to watch: Neil Patrick Harris is taking the old Carrey role as Count Olaf, and we heartily approve.
What to say: "A deliciously dark and witty series that kids and adults will all love."
What not to say: "What kind of a name is Lemony anyway? COME ON."
Frontier
Friday 20th January on Netflix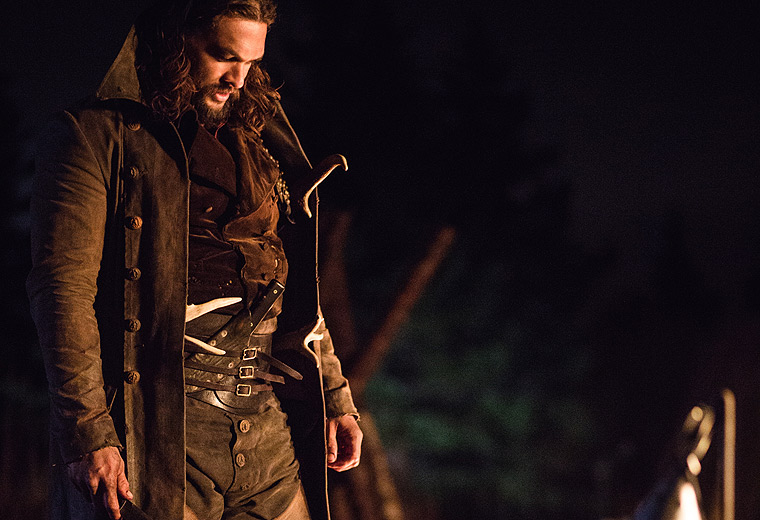 Why you should watch: It's a Canadian show about the 18th Century fur trade. But wait, it's going to be interesting, really!
Why?: Well, it's got Jason Momoa, who plays Aquaman in the DC universe movies.
Also: It's essentially a violent Western about the early cutthroats who carved up the New World in a mania of greed and megalomania.
Also, also: It's been renewed for a second season, so you can go ahead and get emotionally invested.
Amusing actor pairing: We'll see the incongruous sight of burly Hollywood beefcake Momoa acting alongside Alun Armstrong from New Tricks.
Legion
Thursday 9th February at 9pm on FOX (CH 157)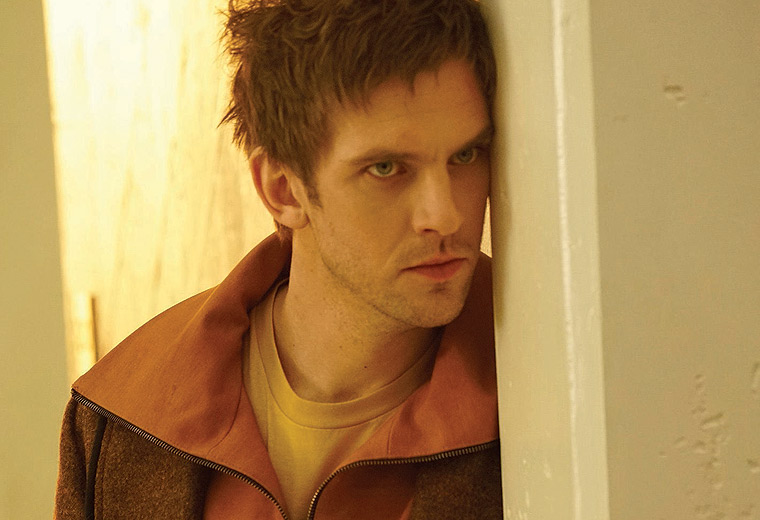 Why you should watch: Dan Stevens as a "truly insane" superhero mutant? Sign us up.
What's Mr Downton Abbey up to?: He plays David Haller, a schizophrenic who realises there's more to his voices than he thought.
Look out for: Parks and Recreation's Aubrey Plaza as a fellow asylum inmate.
Relation to X-Men: In the comics, David Haller is Charles Xavier's son. So here's hoping Patrick Stewart makes a cameo sometime.
Peculiar musical reference of the year: The love interest is a beautiful woman called Syd Barrett. Yes, in reference to Pink Floyd's Syd Barrett.
24: Legacy
Tuesday 14th February at 9pm on FOX (CH 157)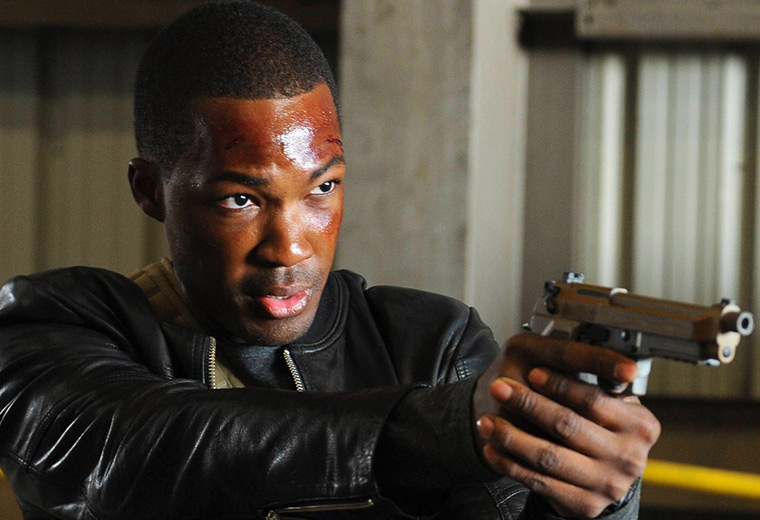 Why you should watch: Because who can resist a new series of 24? Especially now that it's all new-fangled and different.
What's different?: No Jack Bauer for one thing. That's right.
Meet the new lead: This reboot follows a war hero who is targeted for assassination by sinister forces.
Will he also prevent massive terror attacks?: It's 24. Of course he will.
Chances of it being a sucky, misguided reboot: Low. They took time to craft the right script, and even brought back the man who directed the first season's pilot episode.
Marvel's Iron Fist
Friday 17th March on Netflix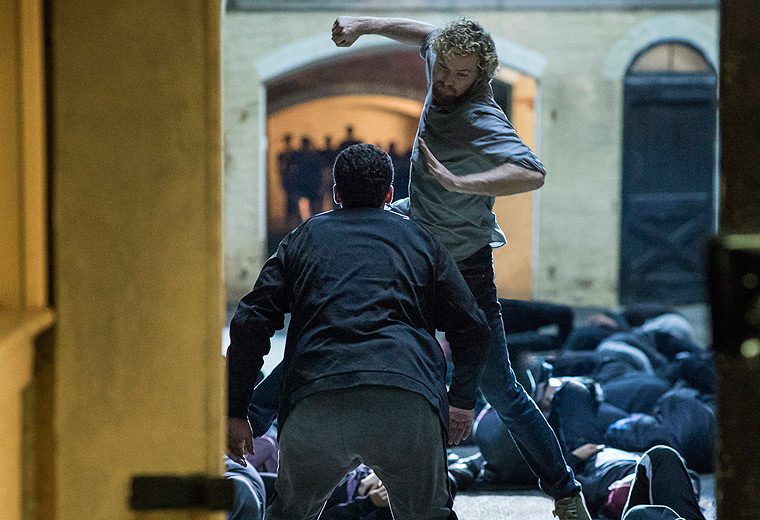 Why you should watch: Because it's the latest addition to the Netflix/Marvel ensemble, joining Daredevil, Jessica Jones and Luke Cage.
Who's Iron Fist?: Oh, you know, just your average everyday billionaire Buddhist monk martial artist superhero.
Facial recognition analysis: Mr Fist is being played by Finn Jones, aka Loras Tyrell in Game of Thrones.
So it's going to be spiritual and magicky?: Yes, so it'll be interesting to see how it gels with the more gritty world of Daredevil, Jones and Cage.
Will there be a big team up?: We recommend reading on to the next show below…
The Defenders
Date TBC, Netflix
Why you should watch: It's the Avengers Assemble of the small-screen Marvel world, and no self-respecting comics nerd should miss it.
What's the gist?: Daredevil, Jessica Jones, Iron Fist and Luke Cage are in cahoots and kicking butt.
Why this is interesting: They're all such weird, grumpy loners that it'll be fun to see what compels them to work together.
Look out for: Sigourney Weaver! Because, you know, she's in it.
Also: Stick. Yes, Daredevil's bad-ass mentor is back, being all grizzled and awesome.
Jamestown
Date TBC, Sky1 (CH 110)
Why you should watch: It's a whole new take on the birth of the country that would one day become the United States of America.
When's it set?: 1619, with the first English settlers of the New World.
Females first: Three major characters are a trio of women who are dispatched to the colony to marry the locals. Complications ensue.
Look out for: A who's who of veteran telly stars, including Max Beesley, Jason Flemyng, and Shaun Dooley.
Misleading pedigree: It's from the makers of Downton Abbey. But don't go expecting many posh types in drawing rooms.
Lethal Weapon
Date TBC, ITV (CH 103)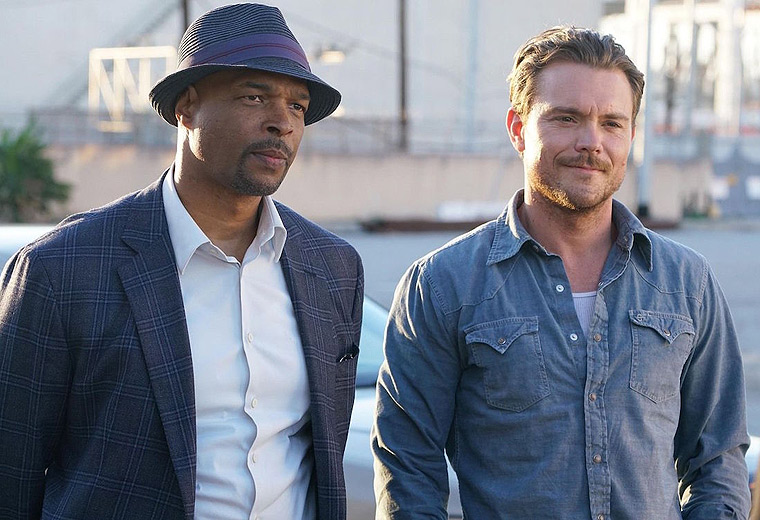 Why you should watch: You can't pretend you're not curious to see how the ultimate cop buddy movie translates to the small screen.
Who's taking the reins?: Damon Wayans Jr is Danny Glover, and Clayne Crawford is Mel Gibson. If you see what we mean.
What we want to see: Sharp quips, thrilling action and someone saying "I'm too old for this &*%£"
What we don't want to see: Anything like the recent TV reboot of Rush Hour, which was given the chop.
Bonus points for: Bringing in a new take on the sleazeball Joe Pesci character, because he was great.
Emerald City
Date TBC, 5Star (CH 151)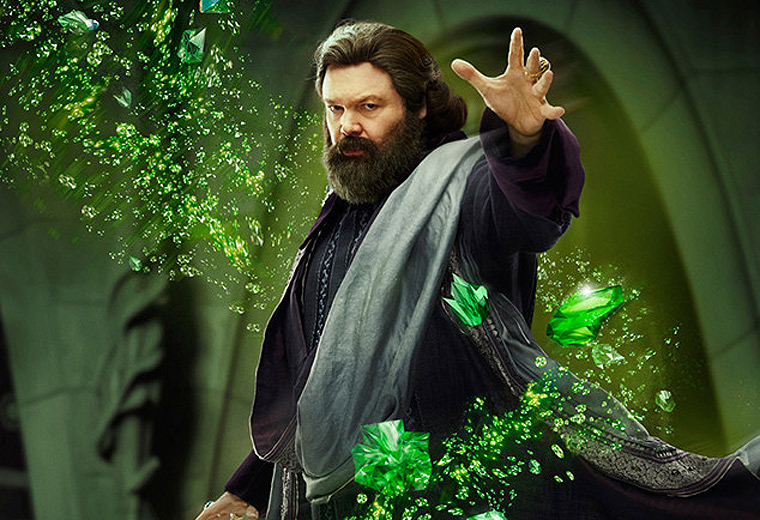 Why you should watch: Because we're off to see the wizard, the wonderful grittily rebooted wizard of Oz!
What's the gist?: Dorothy Gale is a headstrong, modern girl from Kansas who gets swept into a dark and exciting parallel world called Oz.
Definite proof it's going to be gritty: Toto is now a big fearsome German Shepherd.
Majestic beard of the year: Vincent D'Onofrio is playing the wizard with the kind of facial scruff you'd expect from the barman of a hipster cocktail bar.
But will it be as scary as Return to Oz?: Nothing is as scary as Return to Oz.
Disjointed
Date TBC, Netflix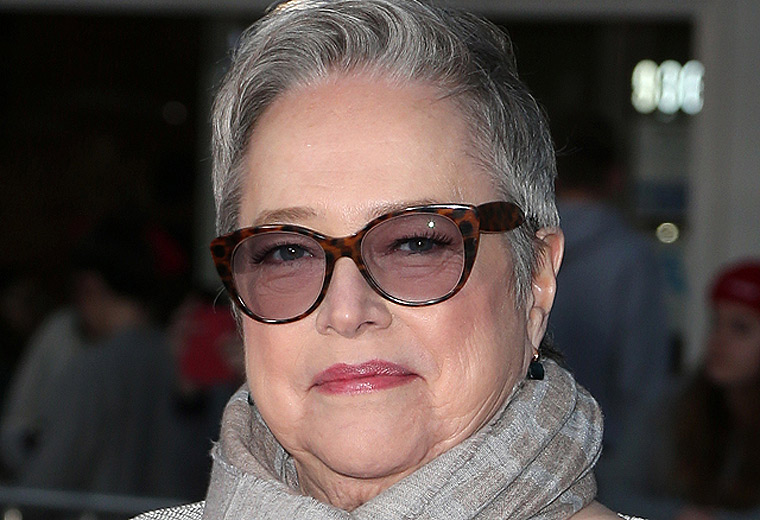 Why you should watch: It's a brand new sitcom from a couple of comedy maestros.
Which maestros?: Chuck Lorre, creator of Big Bang Theory and Two And A Half Men, plus one of the chief writers of The Daily Show.
What's the gist?: Kathy Bates plays a lifelong advocate of marijuana legalisation who gets her wish and opens a cannabis shop.
Unlikely trivia tidbit: Kathy Bates got this job off the back of playing Charlie Sheen's character's ghost in Two and a Half Men. Yes, you read that right.
Quotes to live by: "Business, family, and romance are difficult. They're harder stoned."
The Punisher
Date TBC, Netflix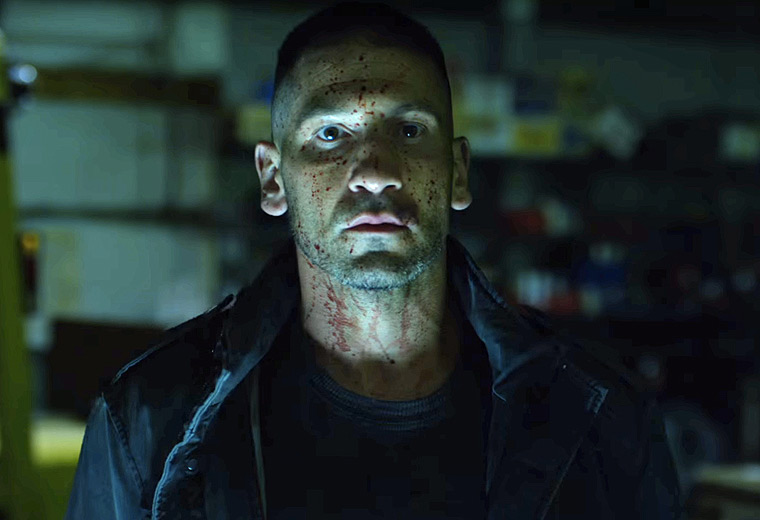 Why you should watch: The most awesome/terrifying of Marvel "heroes" gets his own show, and we cannot wait.
Why it's exciting: Berserk vigilante Frank Castle, aka the Punisher, was the best thing about Daredevil's second season.
Why it's long overdue: This TV take on the Punisher is literally the only time the character has been done right on screen.
Any Daredevil cameos?: Karen Page is definitely in this, but we'll have to wait and see if the guy in red spandex shows up.
What about the Dolph Lundgren version?: Let's forget about that one for the time-being, shall we?
Alias Grace
Date TBC, Netflix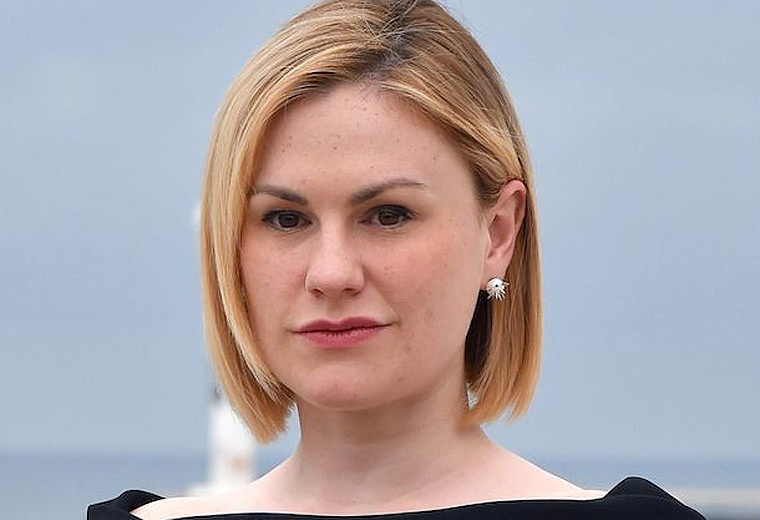 Why you should watch: This is a major, opulent, serious drama to make up for all the superhero shows and episodes of First Dates we usually gorge on.
What's the gist?: It's based on the true story of Grace Marks, a poor domestic servant notoriously convicted of murdering her employer.
Impressive source material alert: It's based on an acclaimed novel by literary colossus Margaret Atwood.
How guilty was Grace?: Aye, there's the rub. Watch and make up your own mind.
Look out for: True Blood's Anna Paquin as a woman who incurs Grace's wrath.
Line Of Duty
Date TBC, BBC One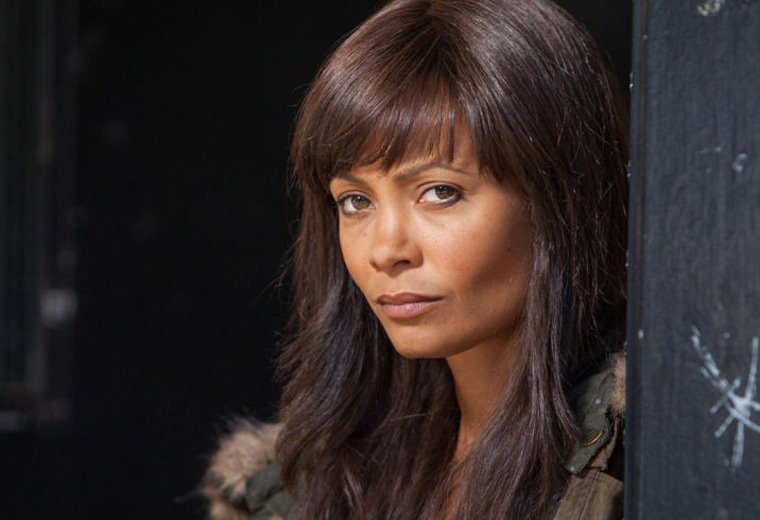 Why you should watch: One of the BBC's biggest EVER dramas returns, and it's a fair cop. (Or a thoroughly bent one, as the case may be.)
There's been a promotion: The show's been bumped up from BBC Two to BBC One. Nice job.
Will our heroes be back?: Yep, the likes of Arnott and Fleming are present and correct.
Who's the baddie?: Our latest dirty detective is a character played by none other than Thandie Newton.
Will people suddenly and shockingly die?: Hey, this is Line of Duty. We still remember what happened to Daniel Mays' character in the first time episode last time round.
Stranger Things
Date TBC, Netflix
Why you should watch: Because absolutely everyone else will be watching it and you don't want to be the left-out weirdo.
Best cast addition ever: Sean Astin, leader of the Goonies, is on board. Which, for a show about a) 80s nostalgia and b) a bunch of plucky kids, is so fitting it hurts.
Barb? What about Barb?: The fan favourite character is dead. As in, dead dead. Sorry.
Will there be more of that monster with a face like a giant open fig?: Who knows? But it did look delicious.
Episode title tease: The first episode of the new run is called Madmax. Make of that what you will.
Gotham
Date TBC, Channel 5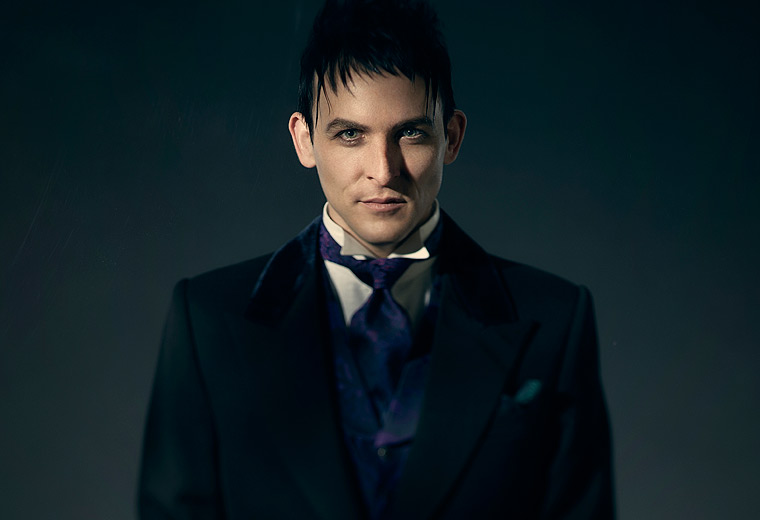 Why you should watch: This unexpectedly fascinating and inventive take on the Batman mythos will be heading into season three.
Where are we at?: Jim Gordon is a bounty hunter and there's a bizarre doppelganger of Bruce Wayne on the loose.
Best thing about the whole show, bar none: The Penguin. This is the best version of the character ever committed to screen.
What about the Joker?: Patience, patience. He ain't here yet.
Does Sean "Alfred" Pertwee look crazily like his father Jon?: We'd say so, yes.
Stan Lee's Lucky Man
Date TBC, Sky1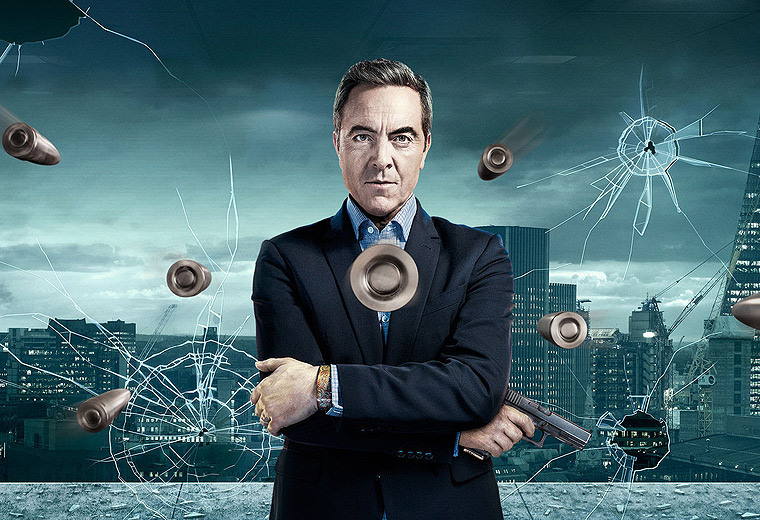 Why you should watch: It's the second series of the monster hit starring James Nesbitt as a copper with a very natty bracelet.
Monster hit?: Yep, the first series was officially the most successful original drama ever shown on Sky1.
What's the gist?: Nesbitt is a detective whose ancient charm grants him good luck. With often calamitous consequences.
Where are we at?: Details are scarce, but rest assured there'll be car chases, fisticuffs and James Nesbitt looking moody.
Stan Lee says: "Fortune smiles on those who catch my king sized cameo in season two!"
Catastrophe
Date TBC, Channel 4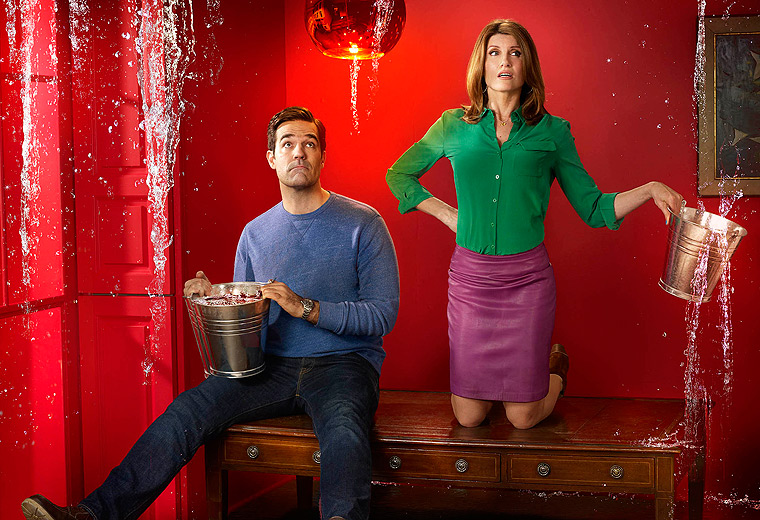 Why you should watch: Because it's the new series of literally the best sitcom on television.
Why it's so great: Sharon Horgan and Rob Delaney have written the sharpest, wittiest, most painful, most truthful take on love and life in our ridiculous times. Plus, there's some great swearing.
Classic quote: "If a normal courtship is a dance, then ours is like a heart attack or seizure or something."
Also: "You're an American Sex-Wolf in London."
American Crime Story
Date TBC, BBC Two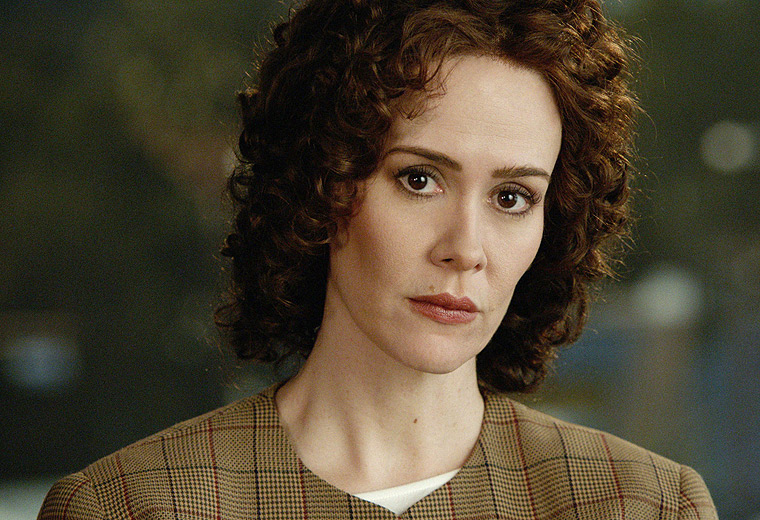 Why you should watch: After its unbelievably gripping take on OJ Simpson, the ACS franchise has an even bigger fish to fry in season two.
What's the event?: Hurricane Katrina, and the devastation it brought to New Orleans.
But where's the "crime"?: To quote one of the showrunners: "Katrina was a crime against a lot of people who didn't have a strong voice and we're going to treat it as a crime."
Epic sweep alert: The show will sprawl from overcrowded hospitals to the exodus of survivors from New Orleans, and take us to the corridors of power.
Sarah Paulson is brilliant: Just in case it bears repeating. Also, she's in this one too.