She's the quintessential British lady actor who makes everything prim and proper, but Emily Blunt is more than just the characters she plays – how much do you really know about the star of The Girl On The Train, which arrives on Virgin Movies from Monday 6th February? We're willing to bet you don't know the following bits of Blunters trivia...
She was pregnant while filming The Girl On The Train... but didn't tell anyone
Perhaps worried that she'd be replaced if she owned up to being with child, Emily Blunt kept her pregnancy a secret from her cast and crewmates, telling only co-star and friend Justin Theroux that she was up the duff. Towards the end of filming, director Tate Taylor noticed she had a bump during a shower scene and asked if she had something she wanted to share, and Blunt eventually came clean. By the time filming had finished, the actress was five months pregnant. Blunt also had a bun in the oven while she filmed Into The Woods in 2014, clocking out at 26 weeks preggo.
She twice missed out on a part in the Marvel Universe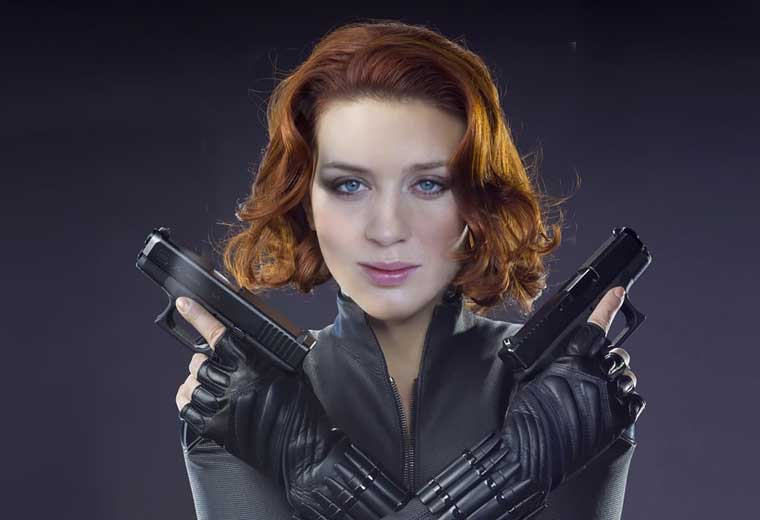 Emily Blunt came very close to landing a multi-picture deal with Marvel as Russian spy Black Widow. She agreed a preliminary deal with Iron Man 2 director Jon Favreau to play Natasha, Tony Stark's secretary slash secret agent, but shooting overran on Gulliver's Travels (of all movies) meaning she had to make way for Scarlett Johansson, who is still plugging bad guys six movies later. Blunt also auditioned for the role of Peggy Carter in the first Captain America movie but Hayley Atwell landed the part instead. Will she appear in the MCU yet? There's always hope.
Her first acting gig was opposite Dame Judi Dench
Emily had only had six months of formal acting training when she landed her first role on the stage, acting opposite Dame Judi Dench aka one of the greatest actors of all time – it's a bit like having a kickaround in the playground before signing for Barcelona ahead of the Champions League final. Blunt played the role of Gwen in a production of The Royal Family and was paid £350 per week for her troubles. "I was sitting there in the mirror and then I just heard that voice, that very iconic voice and I couldn't stand, my legs just went weak," she later admitted.
She used to have a speech impediment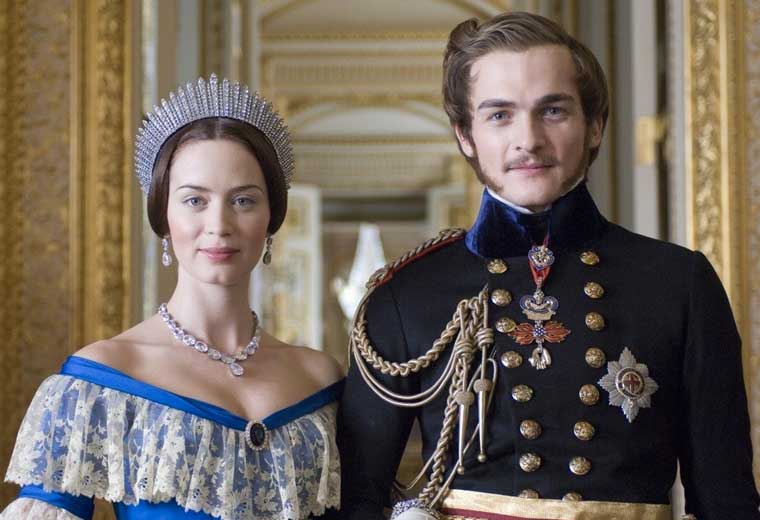 Despite her perfect elocution and diction, put to great use in films like The Young Victoria, Emily Blunt had a stammer until she was a teenager – she claims her stutter manifested itself in exactly the same way as depicted in The King's Speech. She overcame her speech impediment by finding a different voice in acting and in 2009 was awarded the Freeing Voices, Changing Lives award from the American Institute of Stuttering. She has spoken publicly about raising awareness for stutterers, and claims other actors in Hollywood have the same problem, including Bruce Willis and James Earl Jones.
She's on Michael Buble's album
Before she married actor John Krasinski, Blunt used to date crooner Michael Bublé and Mickey Bubbles allegedly wrote the song 'Everything' about her. Emily can actually be heard on the album 'Call Me Irresponsible', singing at the end of the track 'Mr & Mrs Jones'. She has other musical talents too: not only is Blunt an alto singer, but she's an 8th grade cellist too; at 16 she was offered a record deal after appearing in the musical Bliss at the Edinburgh Fringe Festival. She could very well have been troubling the pop charts instead of the box office if it wasn't for the guidance of Dame Judi...
Watch brand new movies on demand every week with Virgin Movies. To find out the latest releases, press Home on your Virgin TV remote, then On Demand > Movies.
Not a Virgin Media customer? Click here find out more.