There's only so much creativity to go around. And while it's a well-known adage that movie plots and tropes are regularly recycled, you still would've thought that there are more than enough snappy combinations of words to ensure that each new film at least has its own distinct title.
It's a joke Danny Boyle decided to utilise to its fullest with the release of T2 Trainspotting, admitting to Empire Magazine that he fully nabbed Terminator 2's unofficial (but very well recognised) shorthand 'T2' because (a) why the chuff not and (b) Trainspotting's characters would be audacious and bolshy enough to steal the title, so he's only really following in the spirit of the movie - and hey, if he gets a few confused ticket sales or streams off the back of it, then the more the merrier.
But it's far from the first duplicate movie title to confuse audiences. Hands up if you've ever fallen foul to confusing these movies with the other…
1. The Avengers (1998, 2012)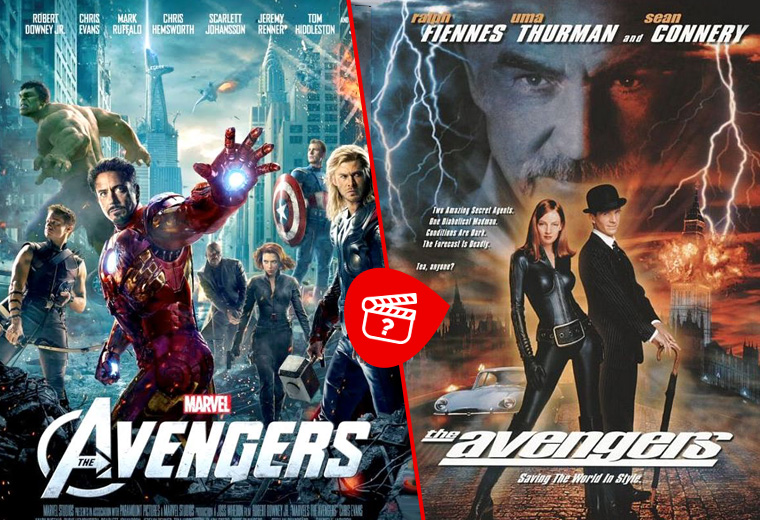 There are countless reasons why you may have forgotten - or more likely repressed - the memory of 1998's high camp, low quality movie version of Britain's grooviest secret agents. Featuring career lows from Ralph Fiennes, Uma Thurman AND Sean Connery, it's farcically bad.
But it was still a prominent enough a brand for Marvel to retitle their 2012 mega-hit about their motley band of superheroic squabblers for a UK audience, from The Avengers to Avengers Assemble.
Anyone with even the slightest movie knowledge (or taste) wouldn't get them confused. Your doddery old relatives browsing Virgin Movies on the other hand?
Avengers Assemble (that's the one with Iron Man) is available now on Sky Cinema
2. Sunshine (1999, 2007)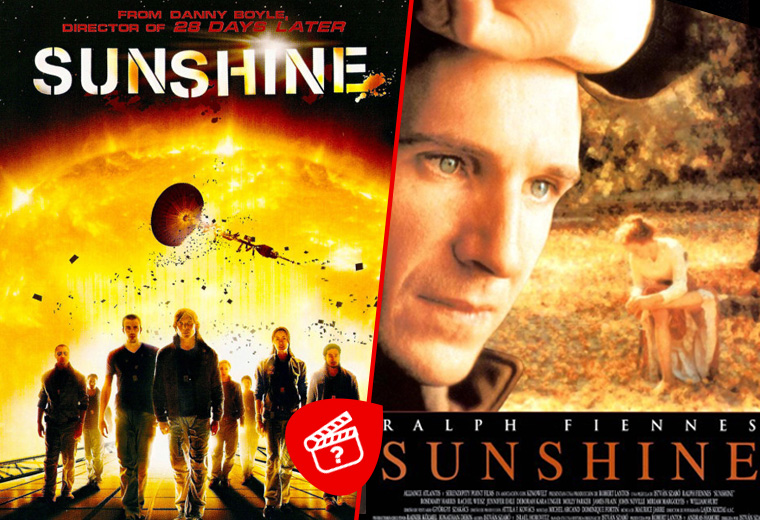 While it's primarily relegated to the annals of 'depressing war-related drama' (and chuff knows there are a few), 1999's Ralph Fiennes and Rachel Weisz-starring tale of three generations of Jewish Hungarians battling to survive the war/revolutions/loss etc is solid drama fare.
It's rather more grounded than Danny Boyle's 2007 sci-fi cult classic about a group of astronauts who have to battle a crazed monster-man on a mission to save the Earth by re-igniting a dying sun.
Sunshine (the one set in space) is available now on Sky Cinema
3. The Illusionist (2006, 2010)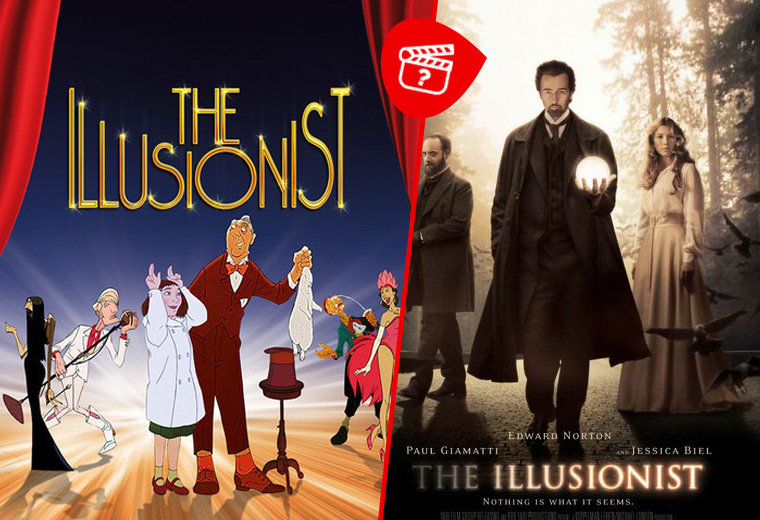 Both are films about magicians, but there's a huge difference between Neil Burger's 2006 drama-thriller about a magician (Ed Norton) who pulls literally every trick out of the bag to win over the woman of his dreams, and Sylvain Chomet's 2010 Oscar-nominated animation about a jobbing trickster who travels to remote Scotland and is mistaken for an actual magic-y magician.
4. Crash (1996, 2004)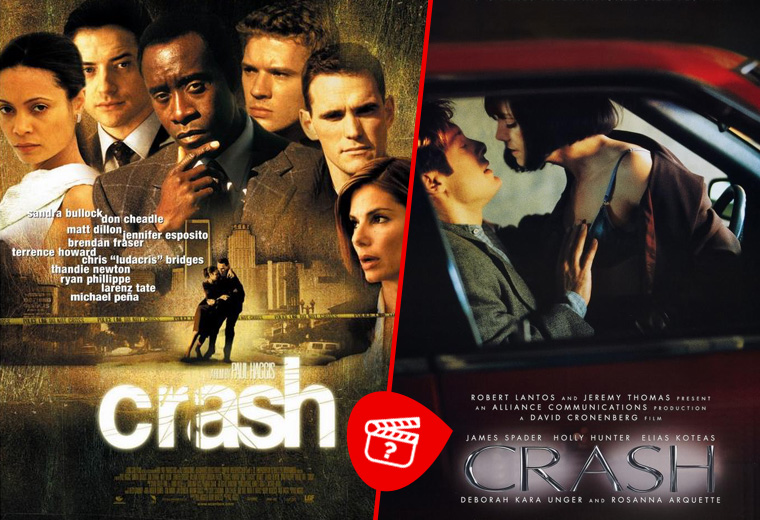 David Cronenberg's 1996 erotic drama was notorious for many, many reasons (because, let's face it, films about car crash fetishes are quite the niche).
But that didn't stop Paul Haggis nabbing the title for his superior, star-studded 2004 multi-drama about race relations in Los Angeles.
5. Twilight (1998, 2008)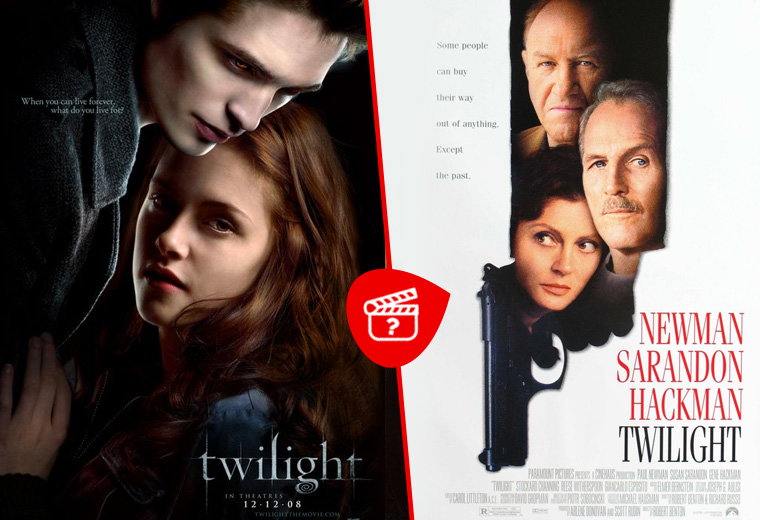 Twihards may be surprised to hear that there's any other film than their 2008 sparkly vampire melodrama tween romance.
But rewind a decade, and Gene Hackman, Susan Sarandon and Paul Newman co-starred in a 90s-tastic thriller about a retired detective who takes on a case with a mysterious, life-demolishing secret of its own.
Twilight (the vampire one) is available now on Netflix
6. Kicking and Screaming (1995, 2005)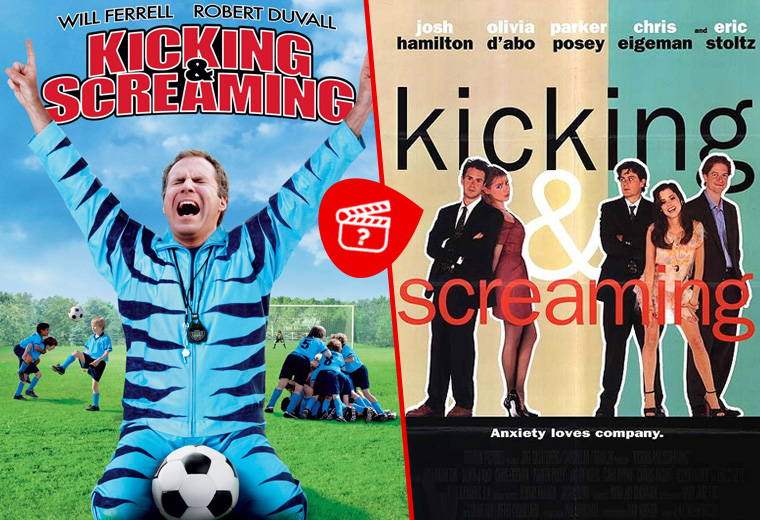 Will Ferrell embraces his kiddy-pleasing, all-ages side in 2005's naff, saccharine tale about a family man who coaches a children's football team.
Noah Baumbach's 1995 Generation X-ish tale of a group of young sexy things dealing with young sexy problems stars Parker Posey, Josh Hamilton and Eric Stolz, and is a very, very different film.