That's right: the highest-grossing British movie of 2016 was the Bridget Jones threequel that nobody saw coming. With a £48.1 million box-office take in the UK alone, it beat the competition senseless, and although technically it was out-grossed by mere thousands of pounds in the last weekend of the year by Fantastic Beasts And Where To Find Them, we're not sure we'd qualify that as a British film anyway. To celebrate Bridget Jones's Baby's arrival later this month on Virgin Movies, here are six reasons why Bridget Jones owned the UK box-office in 2016.
It's a film for everyone
A Bridget Jones movie is not necessarily aimed at female audiences only, and in this case Bridget Jones's Baby is a film for everyone, not just one gender. It has a strong concept, a great supporting cast and a recognisable soundtrack: all genders and ages were welcome, and all turned up in droves.
Bridget is still our favourite singleton
Bridget is still a relatable woman and hasn't let success get to her and become a stereotypical Hollywood bimbo – the belly might be a little more toned this time around, but she's still as neurotic and insecure and adorable as ever.
It's got Ed Sheeran in it!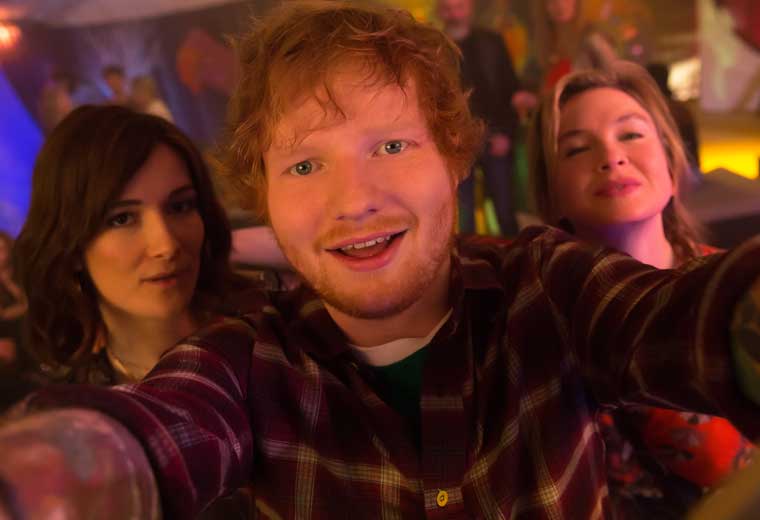 As well as getting gang back together, with Renee Zellwegger, Colin Firth, Jim Broadbent and Celia Imrie returning, the new film introduces a whole host of new characters to love. There's Bridget's work mate Miranda (played by Sarah Solemani) and McDreamy himself Patrick Dempsey play's Bridge's new potential love interest. And if that's not enough, everyone's favourite red-headed popstar Ed Sheeran comes along for the ride as well.
It was the only notable British comedy of the year
In fairness, British films didn't really make much of an arrival in cinemas in 2016 at all. We're currently between Bonds and there's not a Richard Curtis movie in sight: audiences had been waiting for a home-grown movie like Bridget Jones's Baby and when it promptly delivered (pun very much intended) they came out in numbers. Hollywood blockbusters like Captain America: Civil War (the highest-grossing movie of the year at the UK box-office) took our attention, but that's not to downplay Bridget's achievements – she out-grossed even Disney's new Jungle Book movie, for goodness' sake.
It's part of a huge (non-superhero) franchise
You might not think it, but between them, the first two Bridget Jones movies grossed over half a billion dollars around the world so a third Bridget movie was inevitable – it was practically begging to be green-lit. Then there's the fact that the Bridget Jones movies are beloved, particularly the first, which was released in the rose-tinted Richard Curtis romcom era – perhaps Brexit-fatigued audiences wanted a return to the UK of yesterday.
Oh, and there's also Emma Thompson
She's in it. She co-wrote it. Basically all of Britain wants Emma Thompson to do everything all of the time. The incredibly popular actress has a small role in the movie as Bridget's gynaecologist but also wrote the script with Dan Mazer and original author Helen Fielding. England's most charismatic comic actress is much in demand – you'll be seeing her soon as Mrs Potts in the remake of Beauty And The Beast – and audiences clearly couldn't pass up the chance to see her rattle off lots of jokes about the female anatomy.
Bridget Jones's Baby is available on Virgin Movies from Monday 30th January
Watch brand new movies on demand every week with Virgin Movies. To find out the latest releases, press Home on your Virgin TV remote, then On Demand > Movies.
Not a Virgin Media customer? Click here to find out more.