No matter how much you dig, you won't find any dirt on the lovely James McAvoy. No one has a bad thing to say about this lovable Scotsman. His blooming film career over the past few years has turned him into a household name and we couldn't be happier. He is charming, he is cheeky, he is talented, he is polite and sometimes he can be completely terrifying. You don't believe us? Then may we suggest that you take a look at the trailer for his upcoming film Split, his first collaboration with terror expert M. Night Shyamalan, where he plays a man with 24 personalities.
Not to spoil anything, but some of the people in that crowded but beautiful little head of his do seem to have serious homicidal tendencies. In honour of this new turn towards the dark side, we take a look at McAvoy's most terrifying moments on film so far:
1. Not a Sherlock fan, I take it?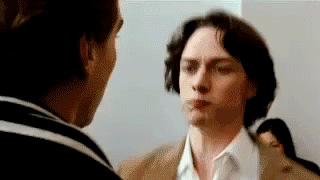 Our first glimpse of McAvoy's ability to turn from a sweet-natured man into an explosive beast whose buttons you better not press, came surprisingly enough from the romantic comedy Starter For 10 (2006). Who would have thought that this gentle human could lunge into... well Cumberbatch's face. Sure the scene made us giggle, but it became obvious that McAvoy had some rather violent layers to display as an actor. Which he got the chance to fully blast on our screens in our next pick.
2. On the rampage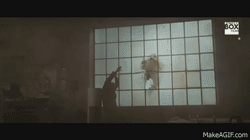 Wanted (2008) was McAvoy's big foray into mainstream, dark, bad boy roles. In this 2008 film he plays a man whose genetic, super-human skills as an assassin lead to his recruitment by an elite squad of similarly gifted killers, including none other than the bullet curving, Angelina Jolie. Slow and doubtful at first, McAvoy's character soon bursts out of his shell, and through a window no less, and into one of the most impressive and manic killing sprees, sending chills down our spines.
3. Don't look into his eyes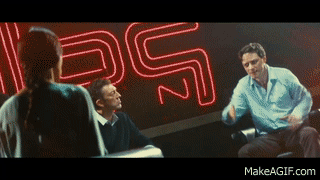 In 2013 McAvoy teamed up with Danny Boyle for the trippy film Trance, where he portrays a shady art auctioneer who becomes involved with a menacing group of criminal and a mysterious hypnotherapist. This is basically the perfect formula for a mind-boggling, first-row view of McAvoy's spiral into near madness, carrying us with him right in his pocket for the excruciating ride.
4. Absolute filth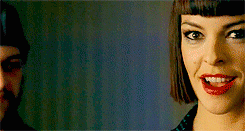 It seemed that McAvoy rather enjoyed his run on the deranged side, because shortly after that, he presented us with the glorious mayhem that is the film, Filth (2013). The title alone should make you nervous. Disturbing and dark, you can't really turn your eyes away from the crashing debauchery that unravels throughout. McAvoy's performance made us question whether it was the same man we all crushed on during his more romantic films.
5. The beast awakens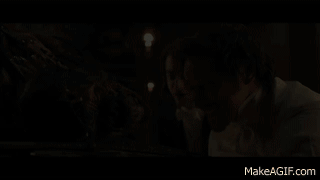 After that, Victor Frankenstein (2015), seemed like a walk in the park, which is no small feat considering that this is a story about a man who was obsessed with creating life out of death and in the process gave birth to a notorious monster.
Victor Frankenstein is available now on Sky Cinema.
6. The mutant inside me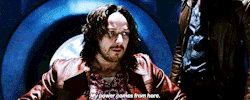 A significant victory for audiences, was when McAvoy landed the part of the legendary mutant leader, Professor Xavier in the re-vamped X-Men franchises. While Professor X may not immediately spring to mind when considering terrifying cinematic characters, McAvoy still managed to make the hair on the back of our necks stand to attention during his many personal battles with the full scope of his own insane abilities. Come to think of it, isn't a man capable of such telepathic powers that he could kill anyone and everyone simply by pressing his index finger against his temple, completely terrifying?
Find X-Men: Apocalypse in On Demand > Movies > Virgin Movies