If you've been down to your local multiplex in recent months you could have been forgiven for feeling a certain sense of box office déjà vu. It's nothing new of course. For years now Tinseltown has become increasingly derivative - turning to reboots, re-imaginings and remakes to bolster the box office coffers.
Not that that's necessarily a bad thing of course. In fact some remakes are so darn good, they actually surpass the original outings. So to celebrate the arrival of Antoine Furqua's Magnificent Seven remake on Virgin Movies this month, we decided to run down 7 magnificent remakes, and 7 more that will be making their way to our screens over the next year.
The Magnificent Seven (2016) / The Magnificent Seven (1960)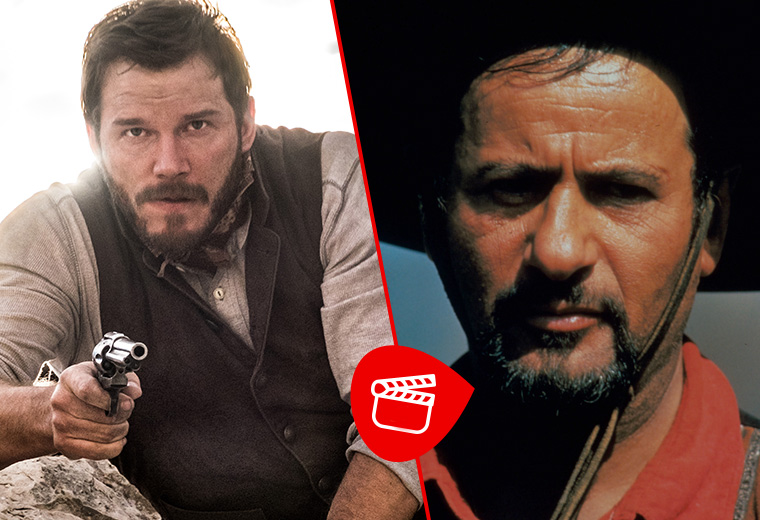 Cinema's golden era churned out some glorious movies, but it wasn't exactly the most progressive of periods for racial equality on the big screen. Fast-forward 56 years however and Antoine Furqua shoots from the hip with his star studded remake which adds some much needed diversity into the movie magic mix, along with a decent dollop of high octane action for good measure.
Find Magnificent Seven in On Demand > Movies > Virgin Movies
Ocean's Eleven (2001) / Ocean's 11 (1960)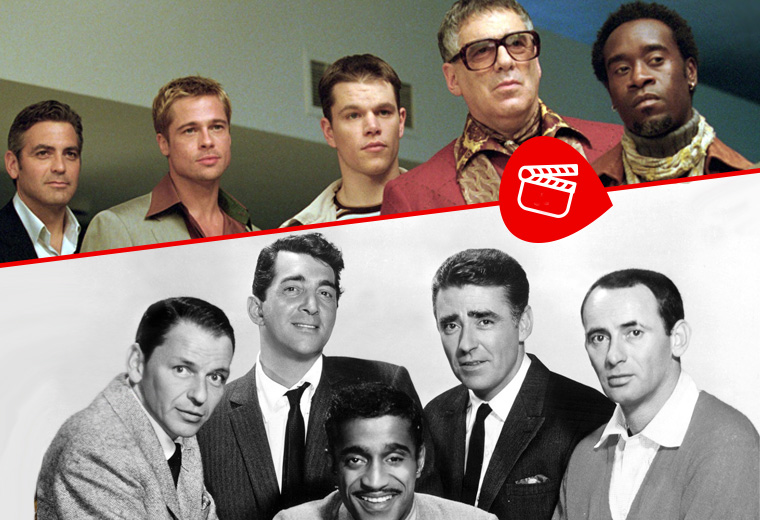 Based on the 1960 original starring a Frank Sinatra-fronted Rat Pack; this remake is slick, stylish and impossibly entertaining. It helps of course that it contains a galaxy of stars including George Clooney, Brad Pitt, Matt Damon and Julia Roberts - proving that beautiful people doing exciting things in iconic places will always be a recipe for big screen success.
Ocean's 11 is available now on Sky Cinema
Dawn of the Dead (2004) / Dawn of the Dead (1978)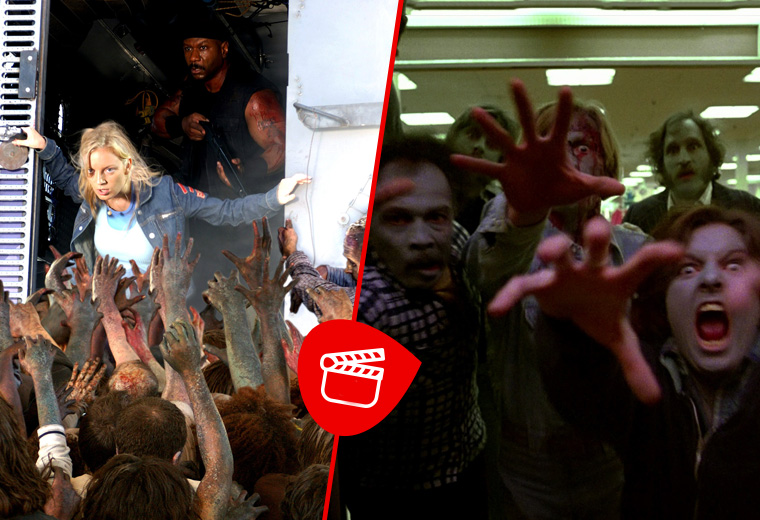 Zack Snyder made his big screen debut with 2004's Dawn of the Dead, a remake of George Romero's iconic 1978-zombie flick of the same name. Despite concern from undead aficionados before it's release, the film struck a chord with critics and went on to take more than four times its budget at the box office. It's also that rare thing amongst remakes: a film that not only honours its source material but adds to it too.
True Grit (2010) / True Grit (1969)
A few eyebrows were raised when the Coen brothers announced that they were going to remake True Grit. After all, despite its faults, the 1969 John Wayne-starring original was a much-loved example of a genre that has long since fallen out of favour in the film industry. Those fears vanished however when the film opened to an avalanche of acclaim in 2010 and from the stunning visuals to the Oscar-nominated turns from Jeff Bridges and Hailee Steinfeld; it quickly became clear that the Coens hadn't just remade True Grit, they'd remastered it.
Let Me In (2010) / Let the Right One In (2008)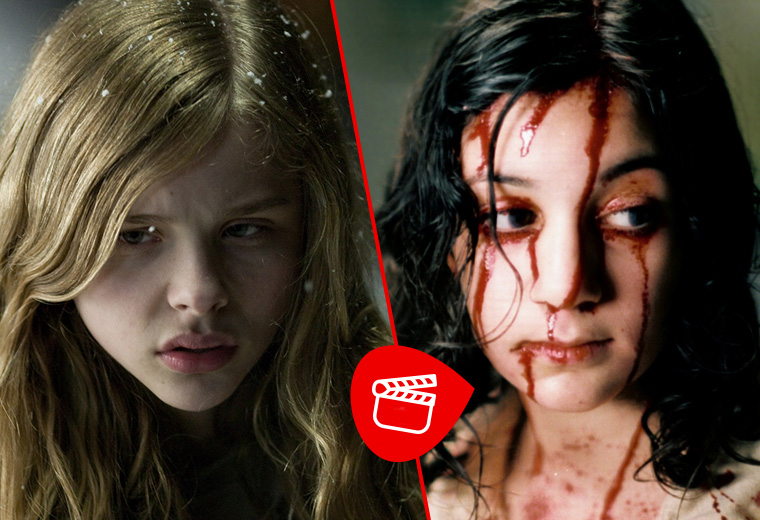 Hollywood has a habit of being lazy when it comes to remaking foreign films, but sometimes it goes beyond merely getting rid of the subtitles and casting recognizable actors in the leading roles. Take the brilliant Let Me In for example, a film that put its own spin on its Swedish forebear rather than just Hollywoodising it for no good reason.
Let Me In is available to stream now on Netflix

Dredd (2012) / Judge Dredd (1995)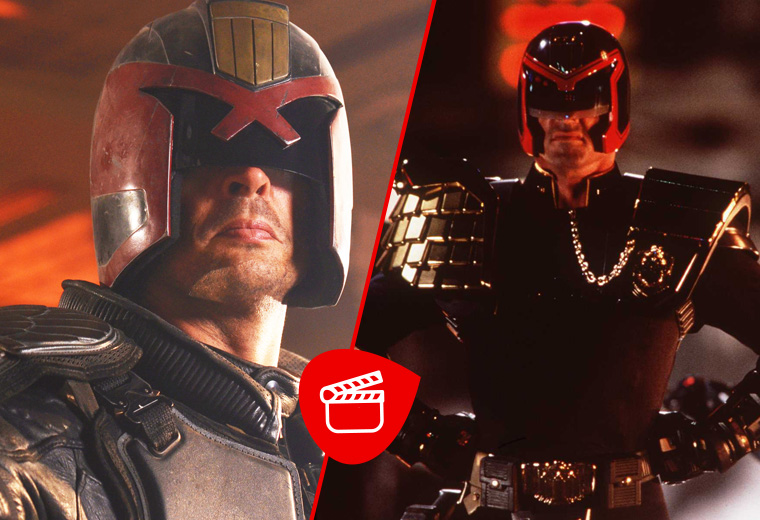 With its focus on style over substance the Sly Stallone-fronted adaption was an example of everything that was wrong with 90s movies. Fast forward 17 years however and we were finally treated to the Dredd movie we deserve, a gritty take on the character that brought his enduringly popular brand of antiheroism to life.
3:10 to Yuma (2007) / 3:10 to Yuma (1957)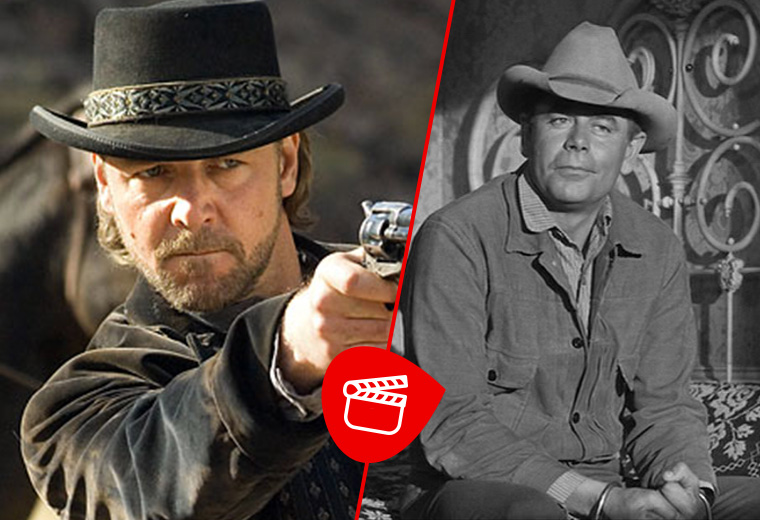 Yes another western, this time it's James Mangold's 2007 3:10 to Yuma. Starring a double-barrel shotgun of star power in the form of Christian Bale and Russell Crowe, the film was lauded by critics and busted blocks at the box office - proving that there's still plenty of life in the old west.
And the ones we're looking forward to…
Mary Poppins Returns (2018) / Mary Poppins (1964)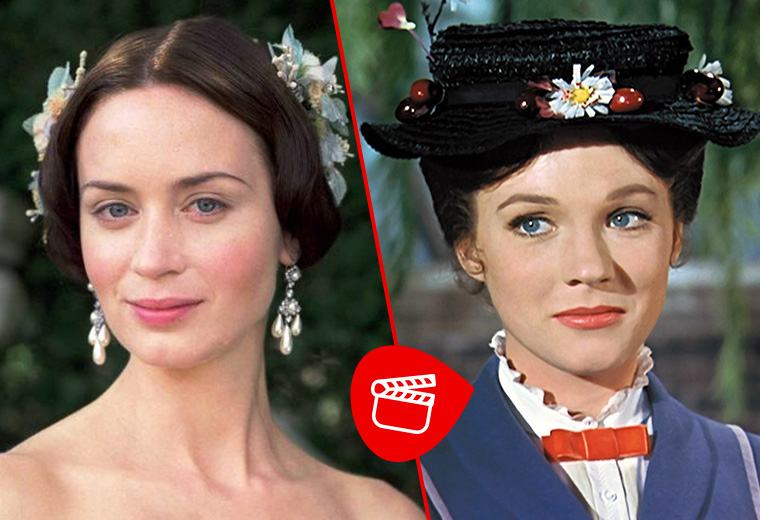 The umbrella-toting English nanny holds a special place in film fans' hearts, so it's always going to be a risk to bring Mary Poppins back to the big screen. This Emily Blunt starring sequel is very much aimed at updating the character for modern day audiences, though thanks to the inclusion of Angela Lansbury and Dick van Dyke it still has one foot firmly in the past.
Splash (TBA) / Splash (1984)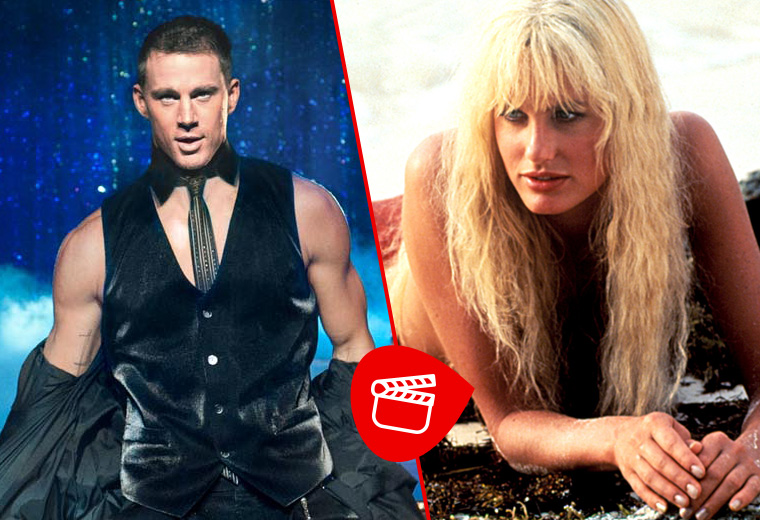 What Ghostbusters did with recasting roles, the upcoming Splash reboot is doing for gender-reboots, by taking the mermaid at the centre of this classic cult comedy and turning them into a merman. Yes in a bold move for sexual equality at the cinema the producers have cast Channing Tatum - he of the impossibly chiseled torso - as the proverbial fish out of water. Talk about progress.
Kong: Skull Island (2017) / King Kong (1933)
A reboot of the iconic ape's on screen origin story, Kong: Skull Island looks like a cross between Apocalypse Now and a monster movie - which has the potential to be every bit as awesome as that sounds. Throw in a gaggle of stars that includes John Goodman, Sam Jackson, Brie Larson and Tom Hiddleston and you've got all of the ingredients of a bonafide blockbuster.
The Crow (TBA) / The Crow (1994)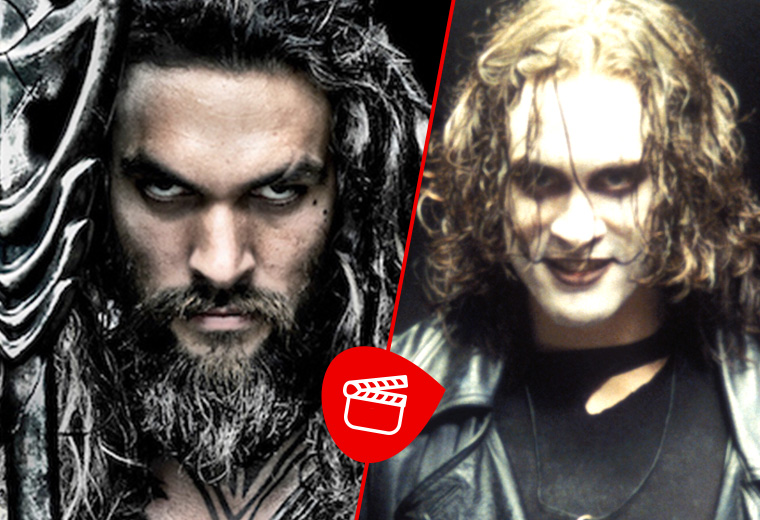 Sure the original is iconic, and for good reason. But with a bigger budget, updated effects and the small matter of its Jason Momoa shaped leading man - the upcoming reboot has all of the ingredients needed to be a silver screen success.
The Crow (1994) is available now on Sky Cinema
Jumanji (2017) / Jumanji (1995)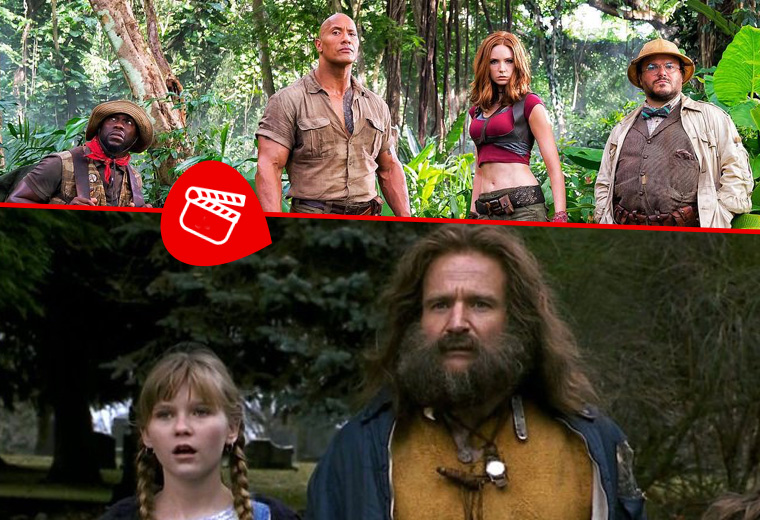 No one is ever going to be able to step into the late great Robin Williams' shoes. But Dwayne 'The Rock' Johnson, Kevin Hart and Jack Black are going to give it a bloody good try for the upcoming reboot of Jumanji which has been described as a "Spiritual Sequel" rather than an all out remake.
Jumanji (1995) is available now on Sky Cinema
Spider-Man: Homecoming (2017) / The Amazing Spider-Man (2012)
Let's just get this out of the way with and say that Sony's The Amazing Spider-Man was rubbish, like even worse than emo Tobey Maguire on a piano rubbish. So the fact that Spidey has come back under Marvel's big screen umbrella - alongside what we saw in Captain America: Civil War - has set our Spidey Senses tingling for this summer's remake.
Ghost in the Shell (2016) / Ghost in the Shell (1995)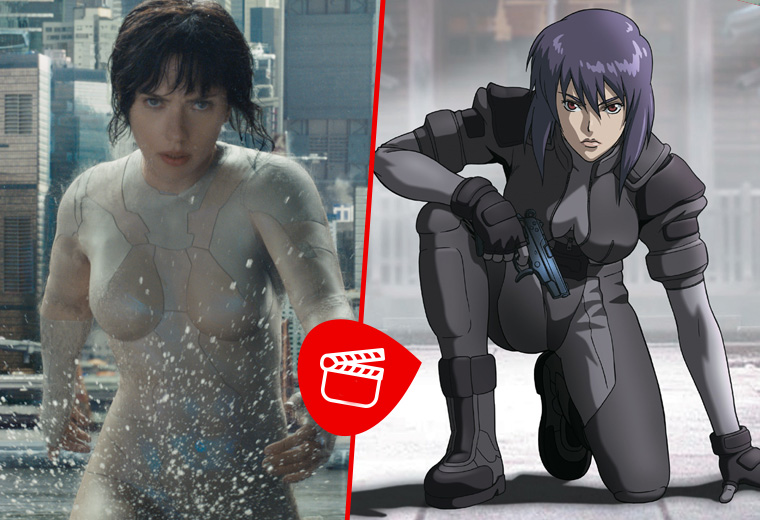 This year will see Rupert Sanders (Snow White and the Hunstman) step behind the camera to direct Scarlett Johansson in this much anticipated live action remake of Ghost in the Shell. Widely regarded as one of the most brilliant animated movies of all time (no pressure there then) all eyes will be on the duo to see if they manage to deliver an update that even lives up to the original, let alone surpasses it.