You might think that Virgin Media exclusive Kingdom is full of gruff men and women who take their Mixed Martial Arts really rather seriously - and you'd be right. Alvey, Jay, Nate, Alicia and Ryan are tough guys and gals who are wholly dedicated to their sport. Yet, the show also has a surprising sensitivity. Despite its gritty settings, the relationships between its characters are raw and real, and that's what makes Kingdom so compelling.
An added bonus of all of this is that the show contains a real treasure trove of motivational wisdom. Honest. With us being in the midst of new year's resolutions and January's inevitable health rush and all, we've decided to share our very favourite of these moments. These quotes will have you inspired and energised in no time, promise.


Pride can be a good thing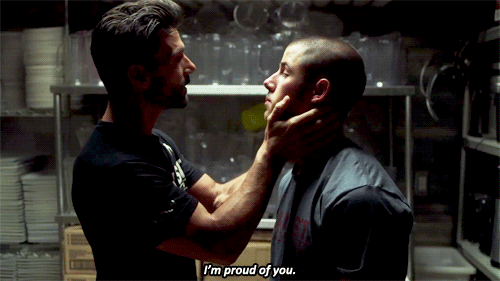 The Kulina men support each other, and they're not afraid to say it, all the time. We think it's sweet that father, son and brother openly say how proud they are of themselves and each other, whether after key achievements, in the midst of difficult times, or in quiet moments of training. We like to take this as an invitation to tell ourselves the same after a good workout or a job well done, as well as making sure to say how proud we are of to our loved ones too. Awww.
Be grateful for what you have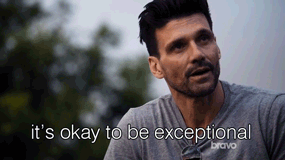 In this scene, Alvey advises Ryan not to feel guilty about his aptitude for fighting. Rather, he says, the only way to do right by the talent is to accept and make the most of it. Sure, we aren't all born gifted with an extraordinary capacity for battling it out in the ring. But we all have talents and we should make the most of it.
Be yourself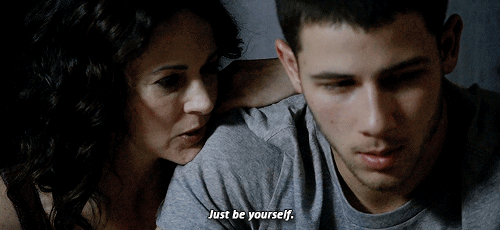 Nate's mum Christina doesn't always have the best advice, but we think she's right on here. Sometimes it's okay not to be happy. After all, part of being human is to experience negative emotions at times, and that's totally normal. Less healthy is living a lie, which will make getting to those happy moments difficult. If you can do it safely, then be yourself.
Let yourself be vulnerable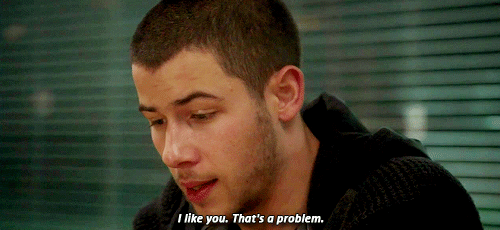 Okay, so Nate doesn't seem quite ready to enter this relationship yet. But we admire his courage in both confessing his feelings and admitting his ambivalence about them. He's made himself vulnerable - and it's a sure-fire way to build better, closer bonds with the important people in your life, whether they be significant others, family or friends.
Bad experiences do not make a bad person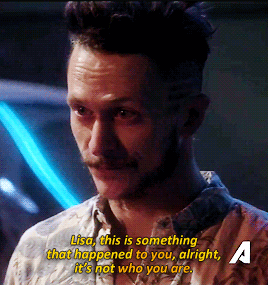 Jay is usually way too far into rebellion mode to come out with anything wise, but here is a rare example. He reminds Lisa, his father's girlfriend, that the awful things that happened to her in her life are horrific experiences, but they don't define her. And neither should we let the bad things that happen to us define what we are.
Train yourself just a little beyond what you need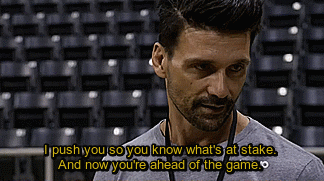 Fail to plan, plan to fail. Alvey certainly isn't getting caught by that, and neither should you. In whatever skillset or discipline you're pursuing, push yourself just a little ahead of where you need to be, and you're bound to come out on top.
You're only happy if you're thinking of others as well as you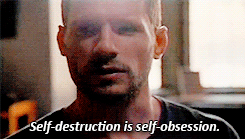 Here's one from Ryan, the epic fighter who's come out of prison a changed man. It's a solid and simple reminder that focusing on one's self doesn't only harm others, it also harms you.
The complete seasons 1 and 2 of Kingdom are now available to watch exclusive to Virgin Media TiVo customers. Find them in On Demand > Box Sets.