Brooklyn Nine-Nine is a little bit like Friends taken to the world of cops, and that is obviously a good thing. The originality of its antics and humour never cease to amaze us, and we simply can't wait to see what season four has in store for Jake, Gina, Boyse, Holt, Terry and all of their precinct buddies when it starts on E4 at 9pm on Thursday 5th January. With new episodes landing now, we thought we'd reminisce on some of the team's most hilarious moments thus far:
1. Scary Terry
We love it when Scary Terry makes an appearance. Especially because Scary Terry is not that scary. But hurray to farmers' markets! We heart them too, like the hardened criminals that we are.
2. Jake's pop culture moments
Jake's gleeful pop culture references and confessions are something to behold. For instance, we find this attempt to hide his passion for Taylor Swift highly amusing. (Also - note Terry's mutual enthusiasm). Then there's his long-time dream to be Bruce Willis in a vest. Yippie-Ki-Yay! Please keep them coming, Jake.
3. And when Holt joined in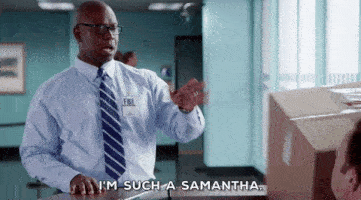 We're so used to watching Holt deadpan his way through episodes that it is a startling, but delightful surprise to see him let his guard down to join in on a joke (even if it's all to the purpose of work) . Yup, we can totally see that he'd be a Samantha. Uh, not.
4. For that matter, Holt's face, all the time
The rest of the time however, Holt's unimpressed (and sometimes terrifying) expression always gives us the (nervous) giggles.
5. Don't give candy to a baby
We're not sure what we love best about this. Terry's genuine outrage? The confusion of the other two? Or realising how ridiculous the baby candy expression is? You take your pick.
6. Gina's obsession with her funeral arrangements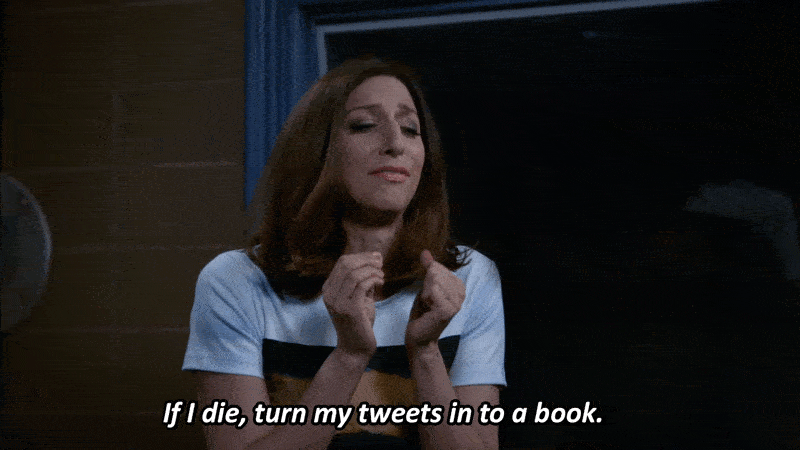 Sure, Gina might not care one jot about her job, but she's definitely going to the great beyond in style - with her phone, and along with the publication of her book. But now we are dying to know: what does her Twitter feed look like?
7. The lamest attempt at a cop-out, ever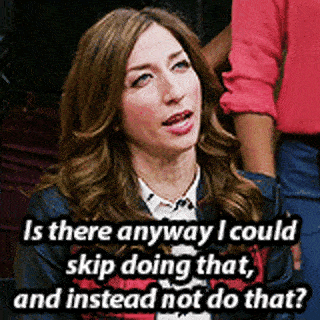 This is such a brilliantly half-baked attempt at getting out of doing a half-baked job that we find ourselves quoting it all the time. Aw, Gina. Please never change.
8. Emojis
Aw, Holt. We all remember the first time we were introduced the language of Emojis: it was a harsh awakening. We're just really truly honestly sorry that you're having to deal with it about a decade too late.
9. Jake's novel interrogation technique
You can never doubt Jake's willingness to try anything that might help him break a case. And while this scene has us laughing out loud every time, it's rather disappointing that trick didn't work. We were kinda hoping that the screaming guitar tactic would become a staple of the crime genre, right along with good cop/bad cop.
Brooklyn Nine-Nine season 4 airs on Thursdays from 9pm on E4. Also available after broadcast in Catch Up > Channels > All 4. Seasons 1-3 are also available to watch on Netflix.