Hey, we've been there. All your friends (or your family) are addicted to NCIS, a series that seems never-ending, and you don't know whether it's worth your bother to catch up with its numerous, numerous (numerous) episodes. We feel ya. Really. And so we've decided to give you the best of both worlds. With the 14th season of the show starting on Fox at 9pm on Friday 6th January, we've put together this handy guide that'll help you jump right in to the story (or any conversation about it) totally seamlessly.
What in the world is NCIS?
NCIS (standing for Naval Crime Investigation Service) is police procedural show that's been going on for thirteen, almost fourteen years. And the show actually started as a spin-off from JAG (Judge Advocate General). But it's much more than that too. Its combination of breath-stopping investigations, heartfelt characters and cosy comedy have made it one of the US' most beloved shows. In fact, it even won the official title in 2011, not an easy thing for a series in its then 8th season, where most others have long ended or seen their ratings steadily slump.
The story centres on NCIS' Major Case Response Team based in Washington DC. The team is called to resolve big-time criminal offences relating in any way to the Navy or the Marines. And boy, is there stuff to investigate.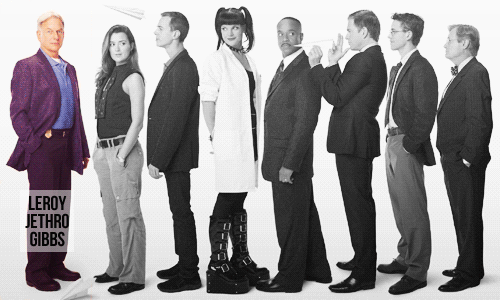 Which characters do I actually need to know?
NCIS has seen a good number of characters come and go over the years, but here are the ones you really need to know to make sense of the upcoming episodes.
Leroy Jethro Gibbs (Mark Harmon)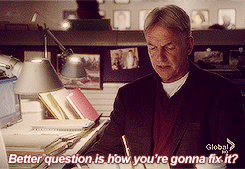 The leader of the team. See him as the wise father figure. Great in high-stakes situations, and an excellent marksman.
Anthony DiNozzo (Michael Weatherly)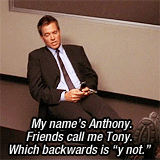 A senior field agent and the crew's designated 'funny handsome guy'. Tony teases, is obsessed about movie trivia, and is a known ladies' man (until later in the show). Michael Weatherly however left NCIS at the end of season 13, so you probably won't see much of him, but expect A LOT of mentions from other characters and fans.
Abby Sciuto (Pauley Perrette)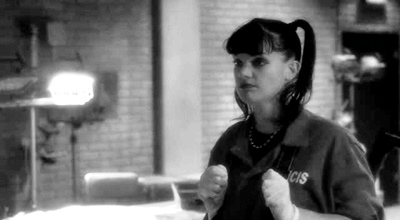 The forensics experts. She's got a keen interest in all things Goths and morbid, all the while having the sunniest personality you'll ever see in a TV character.
Donald "Ducky" Mallard (David McCallum)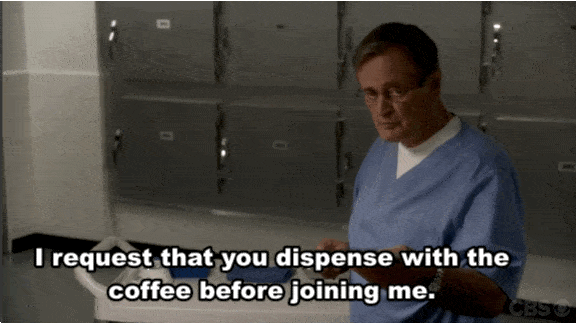 NCIS' chief medical examiner. The Scottish Doctor has a knack for reading people, thanks to his extensive studies in psychology. He's known in the team for a having a tendency to ramble about his life or historical events, and for his odd habit of speaking to the corpses he is studying.
Timothy McGee (Sean Murray)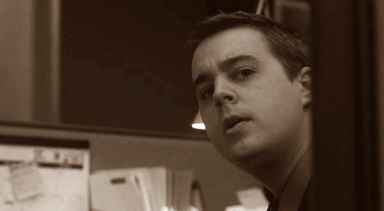 The team's expert in all things tech. He's the nice guy eager to prove himself, and often the butt of Tony's jokes.
Leon Vance (Rocky Carroll)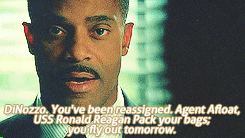 The Director of NCIS. He and Gibbs haven't always gotten along, but their relationship has improved in recent seasons - and they do their best to work together for the sake of the organisation.
Jimmy Palmer (Brian Dietzen)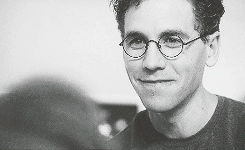 The assistant medical examiner, aka Ducky's right-hand man. The two are pretty much like father and son. A geek who bluntly says whatever is on his mind, often to the great frustration of the others.
Ellie Bishop (Emily Wickersham)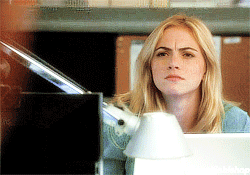 A relatively recent addition to the team as a Special Agent, Ellie is a perfectionist, a data expert and passionate about her job. She is especially close to Gibbs, whom she sees as a father figure.
The story so far...
Okay. So what's happened in 13 seasons? Tell me, quick!
Bye, Caitlin Todd and Hello, Ziva (Season 2 and 3)
First big moment of the series! Special Agent Caitlin Todd, one of the show's main cast for the first two seasons, gets murdered by terrorist Ari Haswari without warning. The event provoked a great sense of shock for NCIS fans all around. But that's not all - Ari turns out to be the half-brother of Ziva David, a Mossad agent who later joins the NCIS crew, and becomes a major character up until season 11.
McGee is a secret novelist! (Season 4)
In season 4, we find out that McGee is secretly writing about his NCIS adventures under a pseudonym - and is actually a minor celebrity. The others, of course, make fun of him no end.
We lose Jenny Shepard (Season 6)
Before Leon Vance, Jenny Shepard was the NCIS director. She and Gibbs had a close relationship - they were both former colleagues and lovers. Thanks to a mistake Jenny made years earlier, she is summarily murdered by a Russian crime lord in Season 6. The team is devastated after her death, and Leon Vance takes over and attempts to break up the group, earning the ire of Gibbs.
The explosion (Season 9)
The finale of this season sees industrialist Harper Dearing seek revenge on the Navy for the death of his son. He plants a bomb in Leon Vance's car, which explodes while parked by the NCIS building. The whole team is inside the offices, except Ducky, who on hearing the news over a phone call, has a heart attack and collapses alone on the beach. This is perhaps the cruellest finale of the show so far - it left the audience with no idea of who would survive out of the group!
Eli and Jackie's murder (Season 10)
Remember Special Agent Ziva David from earlier? She reaches out to her Dad, hoping to mend their relationship. During a dinner, he and Leon Vance's wife Jackie are brutally murdered (didn't we mention? The NCIS way of life is a dangerous one). Vance is devastated but starts bonding with Gibbs, who also had to go through the loss of a spouse years earlier.
Ziva leaves the show (Season 11)
Tony and Ziva always had chemistry, and fans speculated for years as to whether the two would ever get together. Here they had their answer. Afer Ziva resigns from NCIS and returns to Israel, Tony follows her there after he hears that she is in trouble. There he ensures that she is safe, and the two kiss. Ellie Bishop joins the team to replace Ziva.
Gibbs almost dies after getting shot (Season 12)
The end of Season 12 was left as a cliffhanger after Gibbs gets shot by Luke Harris, a young teenager who had been recruited by criminal group The Calling. Thankfully, the boss lives through it.
And what's going on now?
Fans are still pretty much reeling from the set of major revelations that came out from the last season's finale. Ziva's farm in Israel was bombed. She died in the explosion. It turns out she had a daughter, Tali, who survived. And Tali so happens to be Tony's daughter too! Thus, Tony decides to leave the NCIS to take care of his child - first to Israel, to investigate what happened to Ziva, and then to Paris, because she loved the city so much.
Any rumours I can impress the friends and fam with?
With the departure of Tony, the new season is set to introduce two new characters into the team - Alex Quinn, who up until now trained NCIS recruits, and Nick Torres, who was once an undercover agent. There have also been rumours that David McCallum, who plays Ducky, may be leaving the show this season, and that Ziva is not actually dead (the show runners have been particularly evasive in addressing the second question).
Also, most importantly, the show has already been renewed for a 15th season, because of course it has.
NCIS season 14 starts on Fox at 9pm on Friday 6th January
test