Find it in On Demand > Movies > Virgin Movies
Bridget is back and she's unexpectedly expecting. Bridget's (Renée Zellweger) happily ever after with Mark Darcy (Colin Firth) didn't quite go according to plan and now she's back to singleton status. Never one to mope, Bridget throws herself into her job as a news producer, alongside her sassy colleague Miranda (Sarah Solemani), as the two of them find themselves outnumbered by young upstart hipsters.
Miranda drags a reluctant Bridget to a music festival and Bridget's love life suddenly gets interesting when she meets dashing and incredibly rich entrepreneur Jack (Patrick Dempsey). A few weeks later Bridget bumps into old flame Mark and the old sparks are once again rekindled.
When Bridget discovers she is pregnant she is left with a dilemma – who is the father and who should she tell? What ensues is a brilliantly Bridget-esque escapade as she becomes embroiled in a love triangle while her belly expands. The question is, will it be Mark or Jack's hand she's squeezing when the baby arrives and will she get a second chance at happily ever after?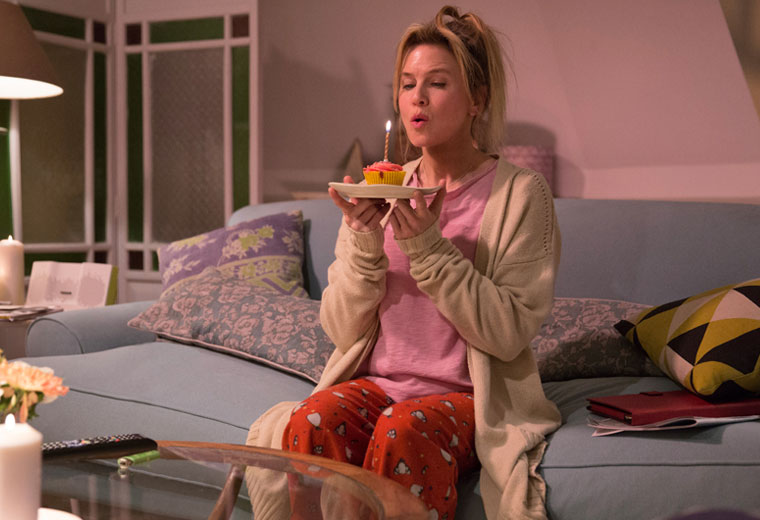 What do we think?
This film is a real bundle of joy, just like being reunited with an old friend. It's great to catch up with Bridget as she embarks on a new, though no less chaotic, chapter in her life.
Boasting three Oscar winners (Renée Zellweger, Colin Firth and Emma Thompson), Bridget Jones's Baby has a top-notch cast. Zellweger is totally loveable as Bridget, while her two suitors are both dapper and charming.
The supporting cast are all terrific too, with a mixture of returning familiar faces and new characters. Emma Thompson plays Bridget's no-nonsense doctor and steals every scene she appears in. Sarah Solemani also shines as Bridget's mischievous new friend.
Bridget Jones's Baby is unashamedly fun, romantic and joyful, there's no room for cynicism here.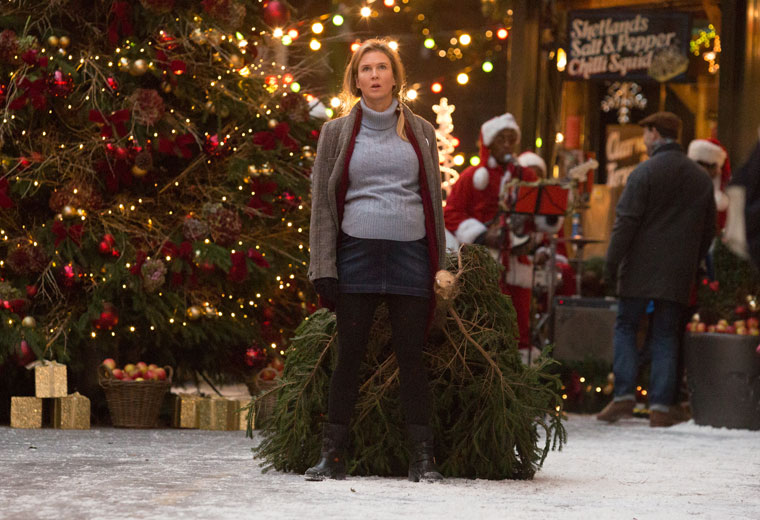 Bridget Jones's Baby trivia
Bridget Jones's Baby is not an adaptation of Helen Fielding's third Bridget Jones book, but was written specifically as a screenplay.
It is revealed in the film that Mark Darcy's middle name is Fitzwilliam, the first name of Mr Darcy in Jane Austen's Pride and Prejudice, which the Bridget Jones series makes numerous references to.
Ed Sheeran makes a cameo appearance in the film.
Unlike the two previous Bridget Jones movies, Renée Zellweger did not gain weight to play the role, sparking controversy among Bridget fans.
Bridget's iconic diary has gone digital – she now uses an iPad instead of the traditional paper diary.
Three different endings were filmed and it was only decided at the very last minute which one would be used.