If you go down to the woods today, you're sure of a big surprise – it's a sequel to The Blair Witch Project! Adam Wingard's long-gestating sequel, Blair Witch, is available now on demand on Virgin Movies but has been standing patiently facing the corner for some 17 years. The franchise's power to shock has not waned over time, but Blair Witch isn't the most tardy of movie sequels – these 10 films (not including TV movies or mini-series) have the longest gaps between their release and that of their predecessors.
The sequel: Bambi II (2006)
The original: Bambi (1942)
Gap between release: 63 years, 178 days

Wait, there's a Bambi II? Released in Disney's 'shameless' home video era, Bambi II follows on directly from the 1942 original, with Bambi finding his father, the Great Prince of the Forest (voiced by Patrick Stewart, obviously). Disney went through a period of dredging up sequels to their beloved classics, including 2003's The Jungle Book 2, Lady & The Tramp II: Scamp's Adventure and two sequels to Cinderella (one of which involves time travel). When John Lassetter took over as Chief Creative Officer of Walt Disney Animation Studios that same year, he put a stop to the company's unnecessary sequelisations by cancelling the in-production Dumbo II, which would have broken the record by a year.
The sequel: Easy Rider: The Ride Back (2012)
The original: Easy Rider (1969)
Gap between release: 43 years, 140 days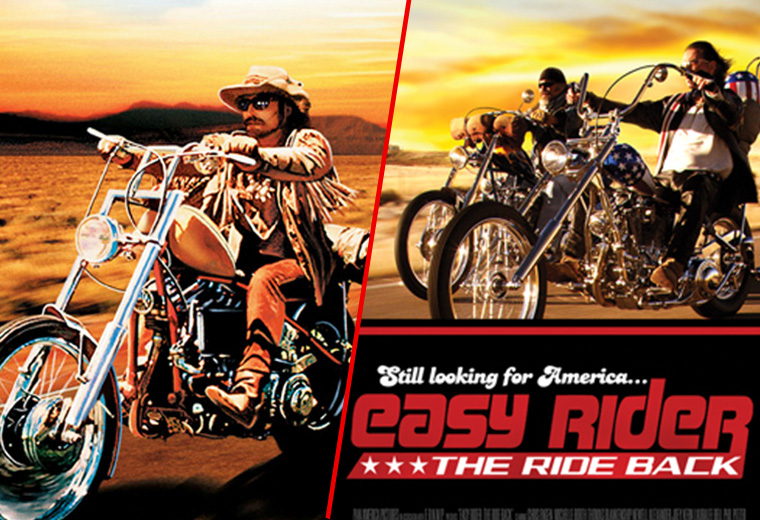 When is a sequel not a sequel? When literally not a single person from the cast and crew of the original is involved with the sequel. Also when it's a prequel. This ill-advised 2012 cash-in was a sequel by title only due to director Dustin Rikert securing legal rights to the name. It's not the Top Gear-esque banter-fuelled nightmare you might expect, however: The Ride Back examines the family of Peter Fonda's character Wyatt and their shared love of motorcycles during the '40s. Nonetheless, Easy Rider 2 was labelled "staggeringly bad" by critics and sank without trace.
The sequel: The Wicker Tree (2011)
The original: The Wicker Man (1973)
Gap between release: 37 years, 222 days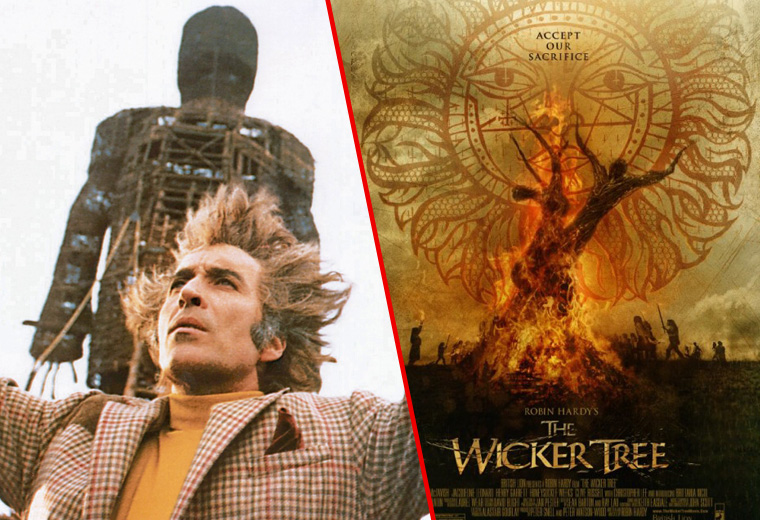 Although The Wicker Tree is not a direct descendant of The Wicker Man, its does share the same roots: both movies are directed by Robin Hardy, with the 2011 film intended as a "companion piece" to the original horror. Adapted from his own novel Cowboys For Christ but retitled for its brief cinematic release, The Wicker Tree shares no characters with Hardy's striking 1973 release, but it shares the same theme of paganism versus Christianity. Hardy tragically died in 2016 before he was able to go into production on his much touted third Wicker movie, The Wrath Of The Gods.
The sequel: The Black Bird (1975)
The original: The Maltese Falcon (1941)
Gap between release: 34 years, 83 days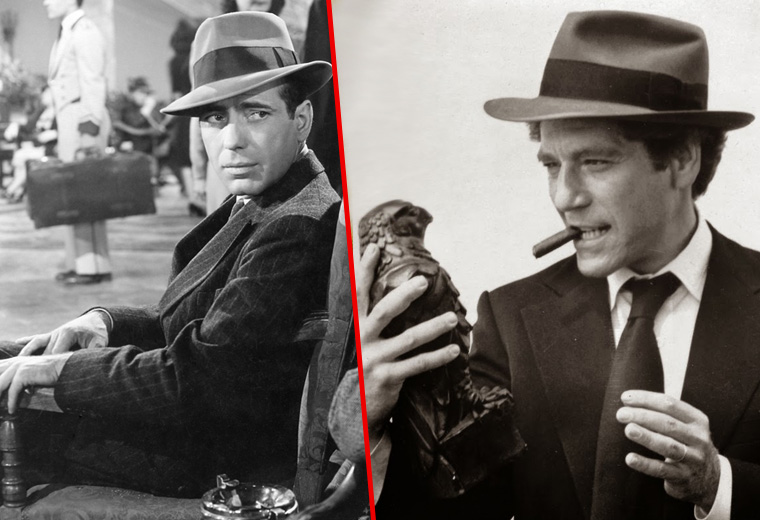 The first Sam Spade adventure is a classic of the noir genre, with Humphrey Bogart at his very best. The sequel? Something was very much lost in translation in the 34 years of interim. For starters, comedian George Segal – playing Sam Spade Jr – was not exactly cut from the same cloth as Bogie, and the movie was pitched as a bizarre caper comedy (tagline: "It's a Falcon Funny Movie!") featuring bald Nazi dwarves and Hawaiian gangsters. It did at least share continuity with the original: Lee Patrick and Elisha Cook Jr. both reprised their roles of Effie Perrine and Wilmer Cook.
The sequel: The Odd Couple II (1998)
The original: The Odd Couple (1968)
Gap between release: 29 years, 343 days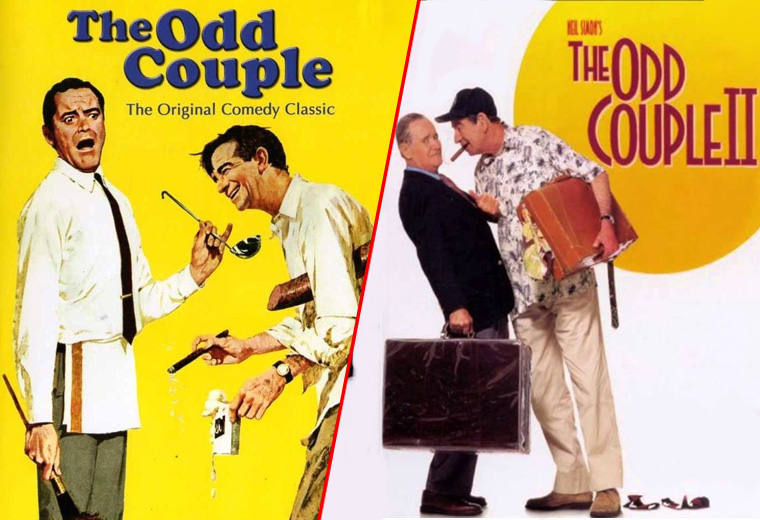 It's not every day you get two bona fide movie legends like Jack Lemmon and Walter Matthau willing to work with one another, so even if 1998's comedy sequel The Odd Couple II couldn't hold a candle to the brilliant '60s original, no one could be blamed for getting the old geezers in a room together. Felix and Oscar are thrown together in a series of unlikely coincidences in this road trip throwback, culminating with the pair finally house-sharing again. It's a nice enough attempt to stoke up some nostalgia, and it'd be both actors last shot at starring roles before their deaths.
The sequel: Tron: Legacy (2010)
The original: Tron (1982)
Gap between release: 28 years, 162 days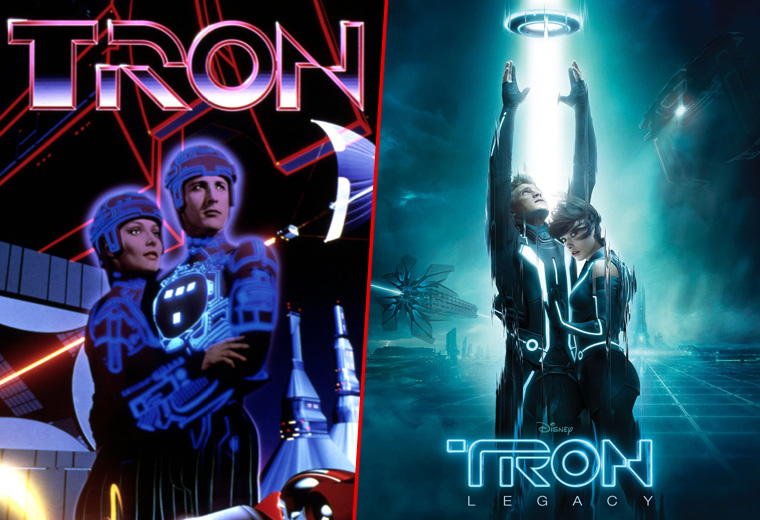 If ever a movie was crying out for a bleeding-edge sequel it was the original Tron, a cyber-adventure which has perhaps dated worse than any other movie in history. Although the visuals were created with revolutionary computer graphics at the time, CG has advanced light years since 1982: Joseph Kosinski's sequel, Tron: Legacy, gave the franchise a 21st century overhaul and an Apple aesthetic. Most people agree that the movie itself isn't great, but the visuals are jaw-dropping – even if the completely CG character Clu, basically Creepy Young Jeff Bridges, still resides in the Uncanny Valley.
The sequel: Tales Of An Ancient Empire (2010)
The original: The Sword And The Sorcerer (1982)
Gap between release: 28 years, 99 days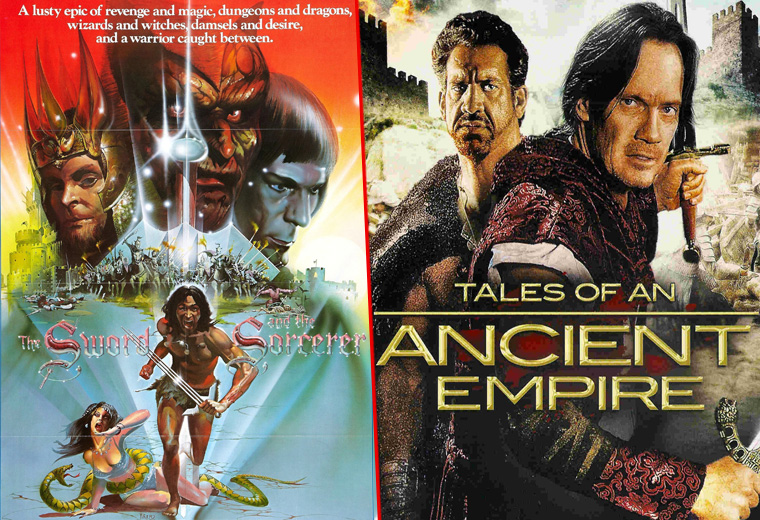 Sometimes you just have to follow through on a promise, no matter how ridiculous it might be or even if anyone cares. Director Albert Pyun added one final credit to his well-received (but extremely silly) fantasy epic The Sword And The Sorcerer – one that promised that lead character Talon "would return in Tales Of An Ancient Empire!" Pyun couldn't let it lie and after a quarter of a century figured the time was right to revive the franchise. Unfortunately, the 2010 sequel – which starred TV's Hercules aka Kevin Sorbo, as well as original star Lee Horsley as Talon – was not well received at all. One reviewer called it "the sort of movie that makes you reconsider Uwe Boll's status as the reigning king of movie cr*p." Time well spent, Albert.

The sequel: The Color Of Money (1986)
The original: The Hustler (1961)
Gap between release: 25 years, 22 days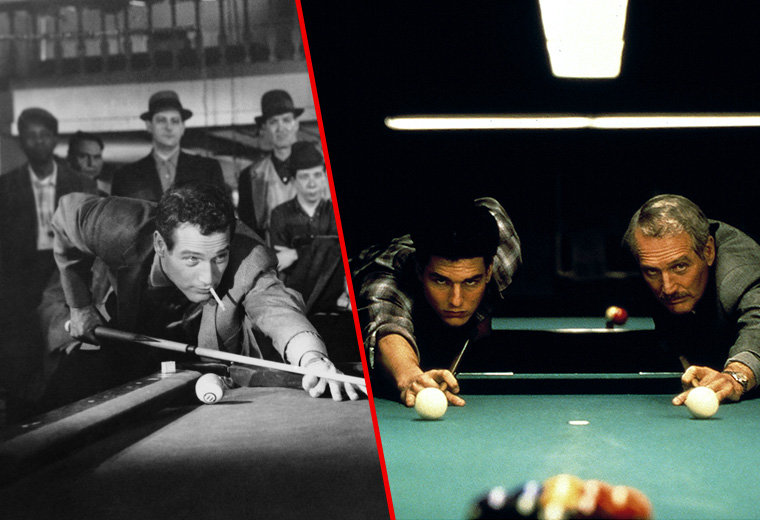 Finally, a proper belated sequel, with talented people involved and actual movie stars in it and everything! Martin Scorsese picked up 25 years after director Robert Rossen left off, with pool hall shark 'Fast' Eddie Felson (Paul Newman) now firmly in the mentor role and protégé Vincent (Tom Cruise) his willing student. It has all sorts of bluffs, double-crosses and mind games befitting of a big-screen hustle, but most importantly, it has Paul Newman acting his absolute arse off and reprising one of his most famous roles. Newman won the Academy Award for Best Supporting Actor and Tom Cruise went on to be Tom Cruise.
The sequel: Psycho II (1983)
The original: Psycho (1960)
Gap between release: 22 years, 352 days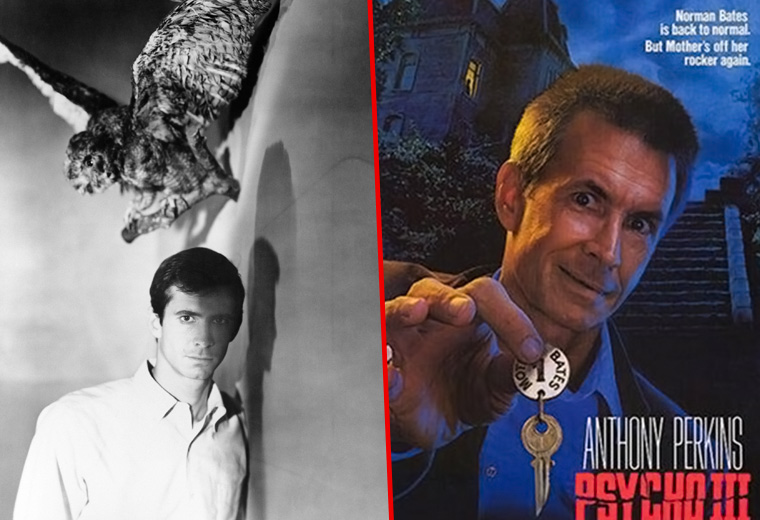 The makers of Psycho II wisely waited until Alfred Hitchcock was cold in the ground before they began work on sequelising his masterpiece. Cleverly, Psycho II used the 22-year gap since the original to its advantage, with Norman Bates finally freed from his mental institution and is allowed to return home to Bates Motel. It's unrelated to the Psycho II novel, released by original author Robert Bloch a year before, but it is mad as a box of dogs, featuring multiple 'Mother' characters and Anthony Perkins successfully channelling the creepiness that served Norman Bates so well in 1960. He went on to make two more Psycho sequels.
The sequel: Wall Street: Money Never Sleeps (2010)
The original: Wall Street (1987)
Gap between release: 22 years, 287 days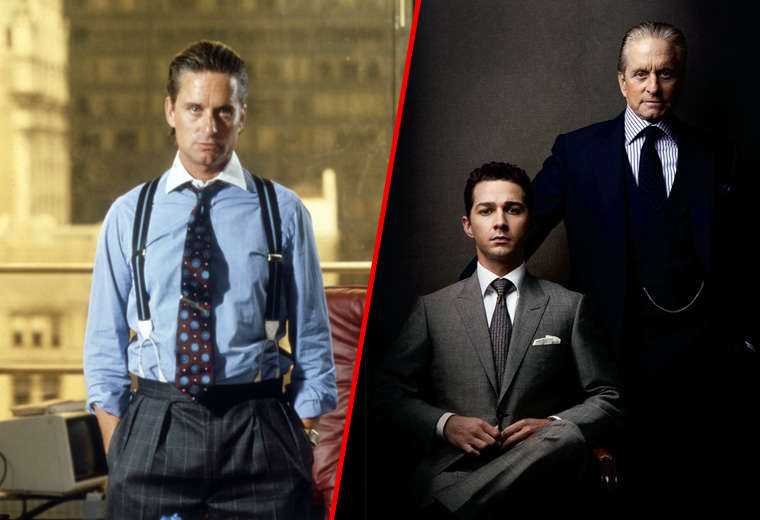 Never a director to let his finger slip from the pulse of current affairs, Oliver Stone admitted the 2008 financial crisis made a Wall Street sequel a necessity. Michael Douglas reprised his role of Gordon 'Greed is good' Gekko aka the butthead trader basically responsible for all this mess and attempted to make him a sympathetic character, having him predict the financial downturn. Like most underwhelming sequels to beloved classics, it also stars Shia LaBeouf, but even he cannot take the shine off seeing Michael Douglas in full flow: truly he's one of the most money men in Hollywood.