This February, the fired up Angry Birds come crashing down onto Sky Cinema with the movie adaptation of the iconic thumb-twiddling app. With characters including Red, Chuck and Bomb, it introduces some new feathered friends into the film pantheon, but even they can't break our Top Six Greatest Movie Birds: it's an ornithological extravaganza.
1. Red from Angry Birds (2016)
On an island inhabited by the cheeriest birds around, Red is a bit of downer. After a bit of an 'altercation' with a customer, the angry avian is sent to anger management classes in a bid to not see…red. But when a ship of green-coloured pigs docks on Bird Island, it's Red's cynicism that the other birds need. Also, he had amazing eyebrows.
Angry Birds is available to Sky Cinema customers from Friday 3rd February
2. Steven Seagull from The Shallows (2016)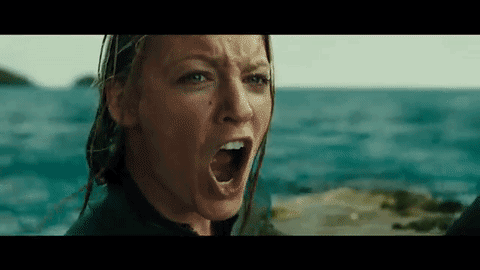 You might think Blake Lively was the star of shark thriller The Shallows, with her tanned body in a tiny bikini, her long hair and did we mention her bikini? You'd be wrong, and gross, to think that. No, the star of the show isn't even the shark - it's a simple seagull who goes by the name of Steven. Steven Seagull. Stranded out on a rock along with Blake, Steven steals every scene he's in, sometimes with just a flap of his wing. He's odds-on to sweep the board at this year's Gull-den Globes.
Find The Shallows in On Demand > Movies > Virgin Movies
3. The eagle from The Proposal (2009)
You can always rely on good old Sandy Bullock to get into all sorts of pot-luck shenanigans in her romantic misadventures, but she reaches dangerously high levels of hijinks in The Proposal when she comes off second best after an exchange with... an eagle. First, the glorious animal swoops down and steals her little white dog. Then after dropping the dog from a safe distance, the eagle returns, preying on Sandra and stealing her phone (eagles love cellphones: bird fact). It then flies off, confident that it's just given by far the most convincing performance ever given by an eagle in a romcom.
4. The birds from The Birds (1963)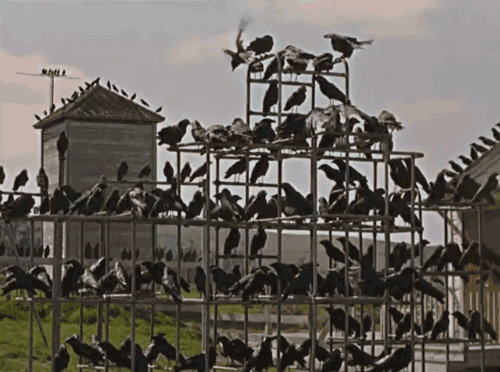 Bit of a group effort from the lads here: every crow came together to do the evil bidding of Alfred Hitchcock without question. Peck this. Sit on that. Lurk over there. Look menacing. Fly. Create a palpable sense of dread. Great stuff lads. The strength of the bird is the pack and the strength of the pack is the bird, and all that. Only Alfred Hitchcock could take something as inoffensive and fluffy as a tweety-bird and turn it into an object of doom and destruction. So thanks, we guess? Thanks for ruining birds forever?
5. Petey the parakeet in Dumb & Dumber (1994)
R.I.P. Petey the parakeet, we hardly knew ye. You never had a chance to spread your wings and fly. Literally and figuratively. We saw but flashes of your talent in your few short scenes with your idiot owners Harry and Lloyd, before you were so cruelly decapitated (off-screen, mercifully) by mobsters. But like so many of the dearly departed, you lived on after your death – although to be fair, not many of the dead live on with their head sellotaped back on their body. Your lifeless feathery torso remains in the possession of the local blind kid. Maybe he knows your real fate. Maybe it doesn't matter.
6. Kes from Kes (1969)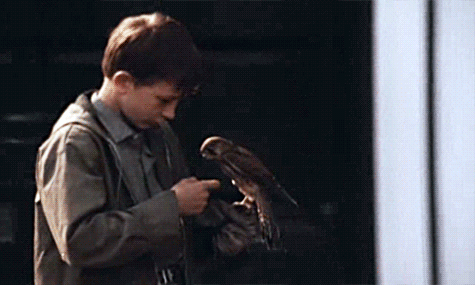 Kes – incidentally: great nickname for a kestrel, absolute belter – is an iconic British film for many reasons, but honestly, mostly, it's the hardcore falconry that makes it so memorable. Ken Loach's classic 1969 drama sees David Bradley's boy Billy Casper nurture a young kestrel before making it fly with all his hopes and dreams – which he'd have known was a mistake if he'd ever seen a Ken Loach film. It remains an important film about the relationship between man and animal, and it's definitely one of the top five films about kestrels ever made, maybe even the best.