Ramsay's back, someone from NCIS has his own courtroom drama, and a Series Of Unfortunate Events unfold…
The Great Indoors
Monday 9th January at 9.30pm on ITV2 (CH 115)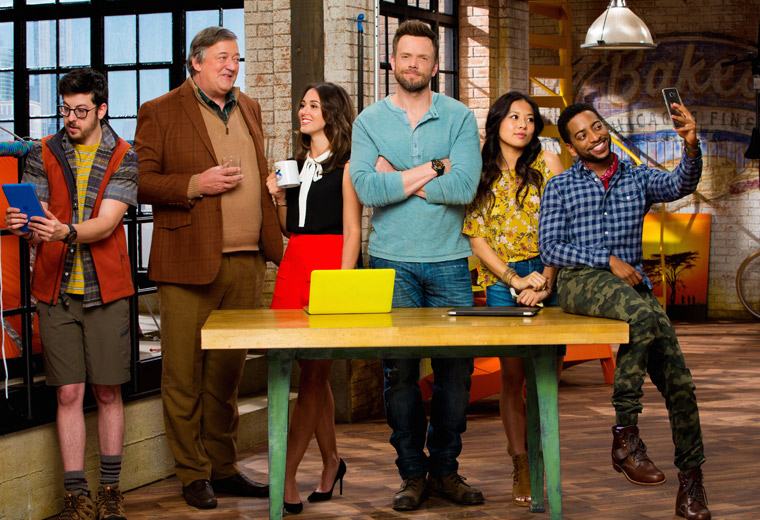 Why you should watch: Because it's a timely new US comedy poking fun at our Instagrammy, hashtag-ridden, swipe-obsessed world.
What's the gist?: A 40-something outdoorsy adventurer-type is relegated to a desk job with a bunch of young hipsters, and is horrified.
You'll like it if: You're fed up of clickbait articles, dating apps, and the over-use of the phrase "zombie apocalypse".
Unexpected British national treasure alert: Stephen Fry is in it! For some reason!
Quotes to live by: "Do you want me to hand you these beers, or should I just text them?"
Record The Great Indoors now on TV Anywhere
MasterChef Junior USA
Monday 9th January at 8pm on W (CH 125)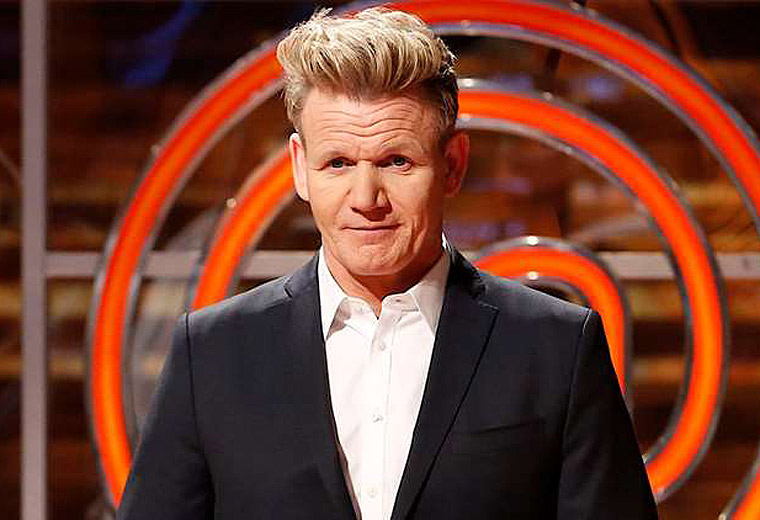 Why you should watch: Because it'll be funny to watch Gordon Ramsay bark into the face of a pasta-bothering 9-year-old.
He wouldn't, would he?: Ah, probably not. The man's not TOTALLY heartless.
How you can tell it's American: It's got an 11-year-old named Derek. Because over there that's still a cool and totally acceptable name for kids, like Colin. Or Gordon.
What to say: "It's heartening to see that kids can have a passion for cooking in an era of junk food convenience."
What not to say: "Oh eat some Haribos, ya nerds."
Record MasterChef Junior USA now on TV Anywhere
The Goldbergs
Tuesday 10th December at 8pm on E4 (CH 144)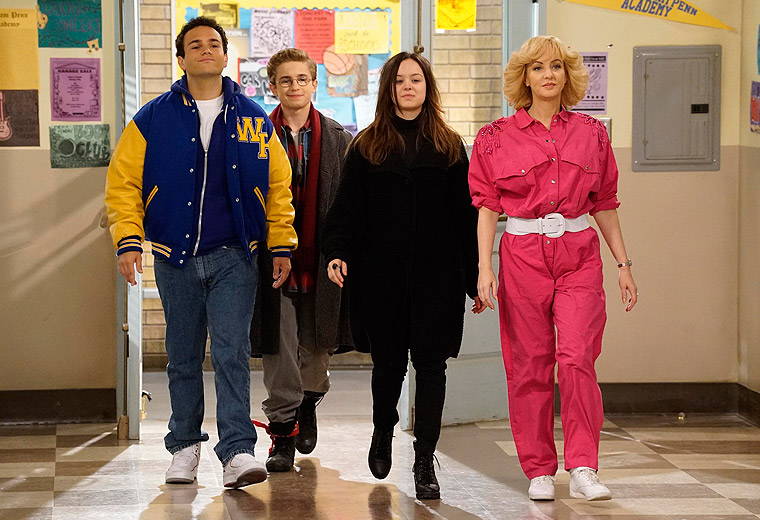 Why you should watch: It's season four of the hit comedy that, despite its title, is definitely NOT a reality show about Whoopi Goldberg.
So what is it, then?: A vaguely autobiographical sitcom about the childhood of comedy writer Adam F. Goldberg.
When's it set?: The 80s. That's right: we've got a whole load of 80s nostalgia going on. Like Stranger Things, only with fewer terrifying hell-beasts.
Where we're at: The new season kicks off with young Adam's first day at high school. We're sure that'll go without a hitch.
Don't you forget about: The Breakfast Club. It's heavily referenced in the episode…
Record The Goldbergs now on TV Anywhere
The Chris Ramsey Show
Wednesday 11th January at 10pm on Comedy Central (CH 132)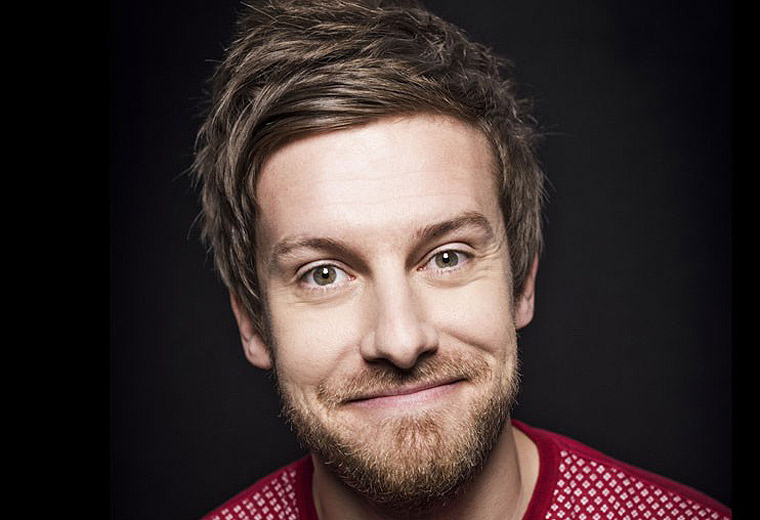 Why you should watch: Rising comedy star Chris Ramsey brings us a brand new show, and it will almost certainly make you snort tea from your nose.
What's the set-up?: Celebrity guests join Chris as he sifts through social media posts and orchestrates fun, games and crazed shenanigans.
Who's up first?: Comedian Natasia Demetriou and some bloke called Jimmy Carr.
Any obligatory reality show stars?: May we interest you in Vicky Pattison from Geordie Shore?
Watch if you like: Celebrity Juice, A League of Their Own, and anything containing pratfalls.
Record The Chris Ramsey Show now on TV Anywhere
Love At First Kiss
Wednesday 11th January at 9pm on TLC (CH 167)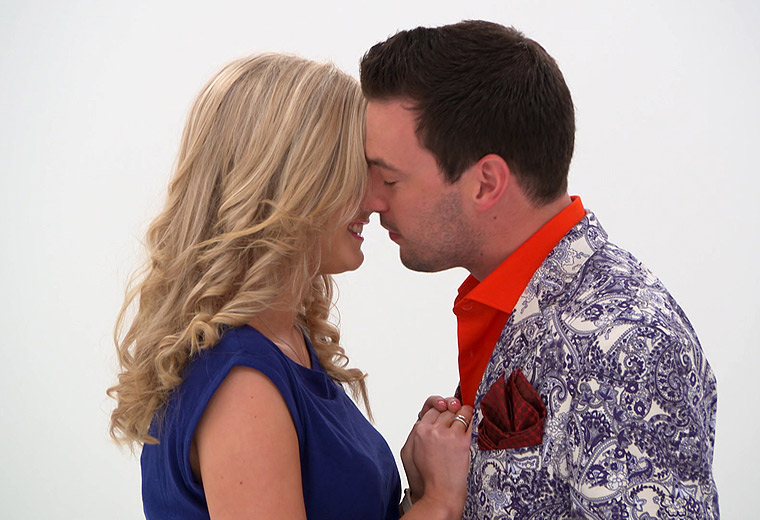 Why you should watch: Thought outrageous novelty dating shows were just a 2016 thing? Think again!
What's this one about?: Lovelorn singletons kiss complete strangers, THEN go on a date.
Really?: Yes. They literally go into a room, having never met before, and kiss.
Actual sample quote: "Maybe I'll be able to, like, slip tongue."
Best watched while: Wearing an anti-cringe neck brace, to stop you looking away in agony.
Record Love at First Kiss now on TV Anywhere
Common Sense
Wednesday 11th January at 10pm on BBC Two (CH 102)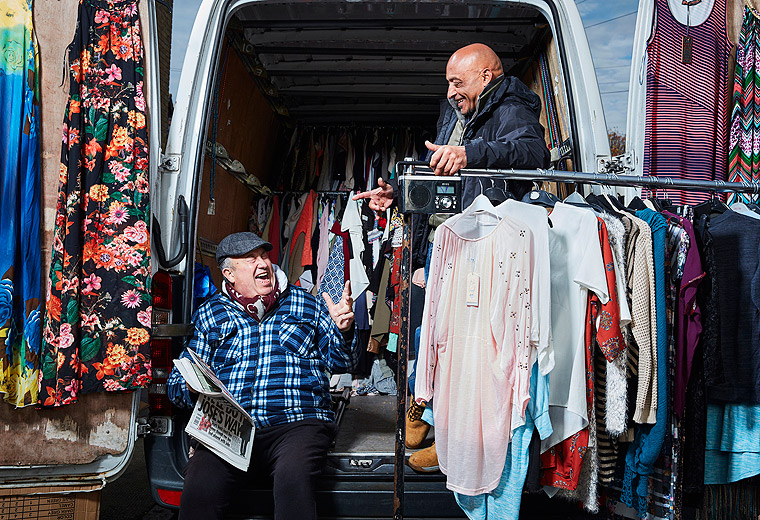 Why you should watch: Soon to be the talk of the nation, this new show shows ordinary British people nattering about the news.
In other words: It's a kind of current affairs-flavoured Googlebox.
Sample Brits: Dinner ladies from Leeds, market traders in East London, butchers from Birmingham.
Obvious drinking game idea: Take a shot whenever anyone mentions "Brexit" or "Trump".
Best watched with: Your own family and friends, so you can out-quip the people on screen.
Record Common Sense now on TV Anywhere
Bull
Friday 13th January at 10pm on FOX (CH 157)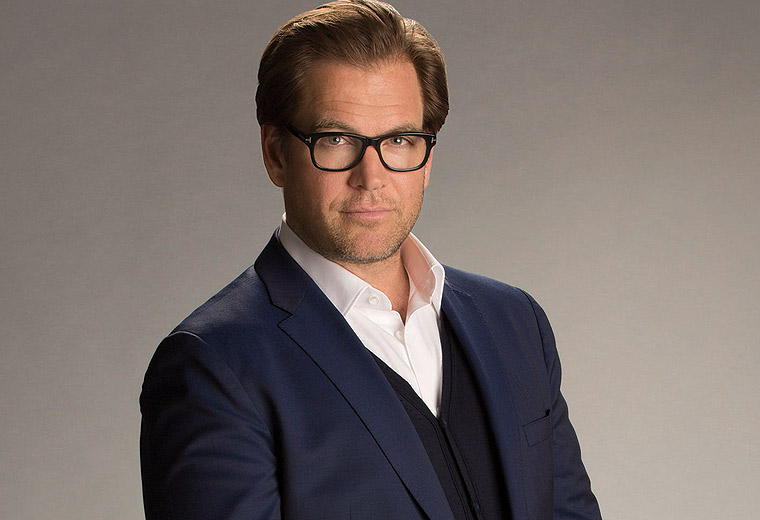 Why you should watch: Because this is a courtroom drama like no other.
Objection!: Overruled. We mean it, this is unique, because the hero is a guy who meddles with juries and plays the system. But legally.
Who is he?: Dr Jason Bull, a psychology wizard who is hired to deduce and manipulate the mindset of jurors.
Why does he look familiar?: He's the chap who plays the chap from NCIS. You know, the cocky handsome one.
Unlikely trivia tidbit: This series is based on the real-life exploits of US talk show host Dr Phil.
Record Bull now on TV Anywhere
Tina And Bobby
Friday 13th January at 9pm on ITV (CH 103)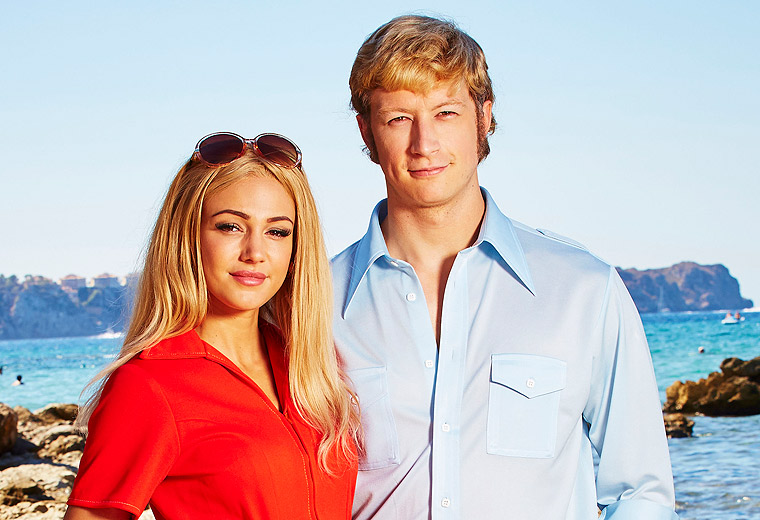 Why you should watch: It's a big, soapy drama about the relationship between football legend Bobby Moore and his wife Tina (played by Michelle Keegan).
Nostalgic much?: Oh yes. Think 60s music and scratchy home video-style sequences.
In other words: It's like if Heartbeat did a Footballer's Wives spin-off.
Who's Bobby Moore?: He only captained England in the '66 World Cup. That's all.
Near miss or back of the net?: If a juicy, unashamedly emotional true life saga is what you're after, this three-parter should score a hat trick.
Record Tina and Bobby now on TV Anywhere
Revenge Body With Khloe Kardashian
Friday 13th January on hayu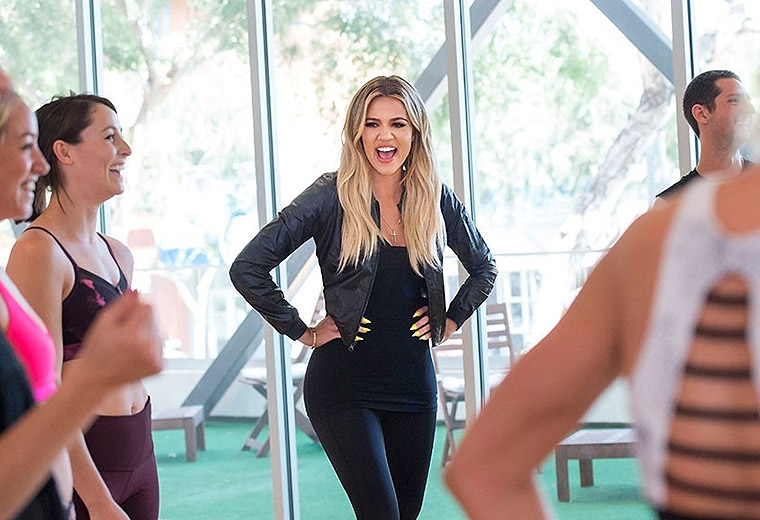 Why you should watch: It's a new Kardashian show! (Resistance is futile.)
What's the gist?: Khloe helps out-of-shape people get fit, regain self esteem, and "shut down the shamers".
What this actually means: Lots of sweaty exercises, mixed with up-lifting messages, weepy hugs, and Khloe looking dead proud.
Money quote: "Who can say their life was changed by a Kardashian?"
Best watched with: A giant bowl of kale. It's what Khloe would want.
Revenge Body will be available to watch from Friday 13th January on hayu
Lemony Snicket's A Series Of Unfortunate Events
Friday 13th January on Netflix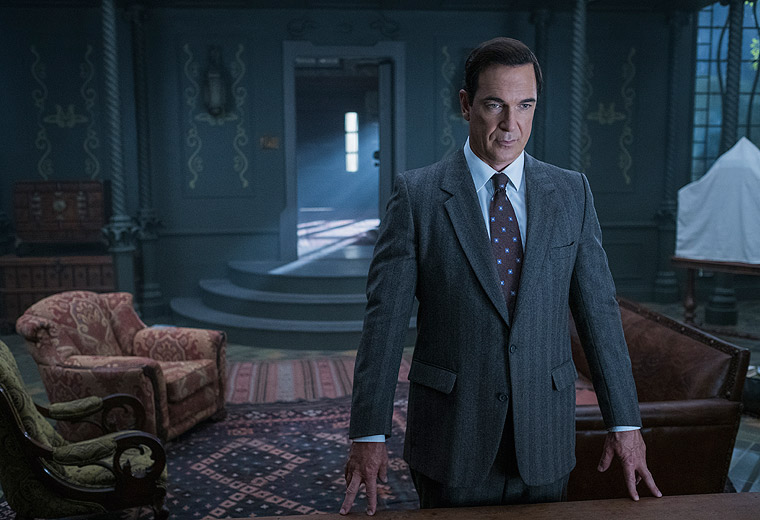 Why you should watch: Because Neil Patrick Harris is playing a bizarre skulking, scheming count, and that's fantastic.
Where have we seen this before?: There was a movie version with Jim Carrey as aforementioned skulking scheming count.
What's the general story?: Orphaned kids are stalked by their diabolical guardian, Count Olaf, who's after their inheritance.
Sounds dark: Yes, but in a fantastical, vaguely gothy, Tim Burton sort of way.
Who is Lemony Snicket?: The author of the original books, which have sold a bazillion copies. So this may well be this year's big Netflix must-watch.
Lemony Snicket's A Series of Unfortunate Events will be available to watch from Friday 13th January on Netflix