There's so much great TV out there these days, and we feel rather spoiled. Yet, paradoxically, we've found that lots and lots amazing shows go by being totally underrated. After all, it's not easy to spot a brilliant miniseries or a quirky foreign show if we're all addicted to the same two or three primetime small screen blockbusters (though don't get us wrong, we love those too). So if you're looking for something different, we've got you. You'll find below a collection of the best niche shows going. Take a look and show off to your friends that you've found the next sleeper hit.
1. Full Circle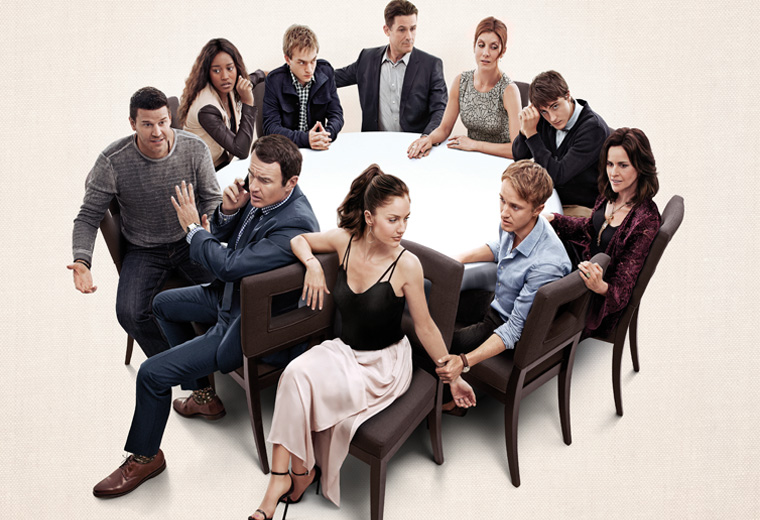 Full Circle has the most intriguing and original premise that we've heard of in ages. Each episode sees two characters meet. Then one of the two carries over to the next episode to connect to someone else, building up a chain of relationships which loops back to the first person in the finale. Cool, huh? And each season is a separate story, with an entirely different theme. The first examines the complexity of day-to-day relationships. The second is all about the Chicago crime world. And the third takes us to a presidential campaign. Also, did we mention? Tom Felton (of Malfoy fame) stars.
Full Circle seasons 1 and 2 are available to watch on demand now. Find it in On Demand > Box Sets
2. My Crazy Ex-Girlfriend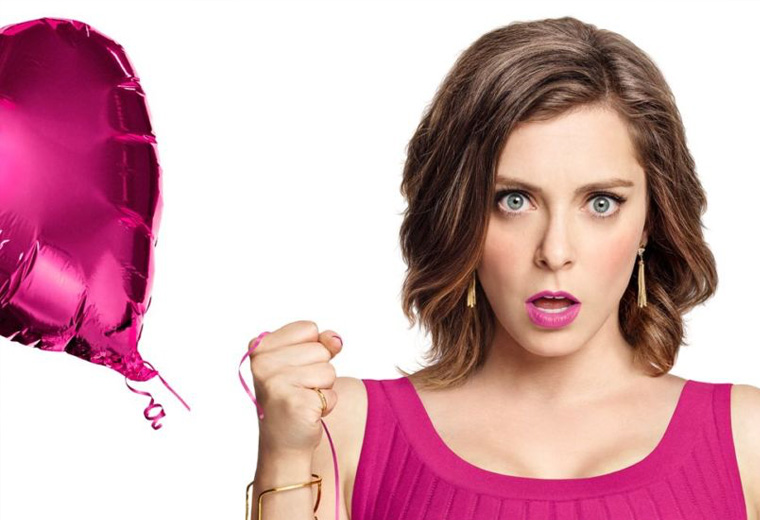 True to its title, My Crazy Ex-Girlfriend sounds absolutely bonkers on the page, and yet it's weirdly brilliant on screen. Rebecca Bunch decides to up her high-flying life as a New York lawyer to move to small town California… in order to live near her high-school ex-boyfriend, whom she's still hung up on. It's an edgy comedy about modern dating, and it cleverly tackles lots of serious themes, like discrimination and mental health. And oh did we mention? It's also packed with hilarious musical numbers. Expect to be humming along in no time.
My Crazy Ex-Girlfriend is available to stream now on Netflix
3. Sense8
The Wachowski sisters of Matrix fame have taken to TV, and the results are nothing short of superb. This ambitious show tells the story of eight individuals across the world who become, by some supernatural trick, connected: they suddenly find themselves able to share each other's skills, memories and thoughts. But they're not the only ones with extraordinary powers, and soon are on the run. Never before have we watched a series that jumps so seamlessly between settings (you'll watch scenes that flick between Korea and Nigeria) and its numerous fight and chase sequences are gorgeously choreographed.
Sense8 is available to stream now on Netflix
4. BoJack Horseman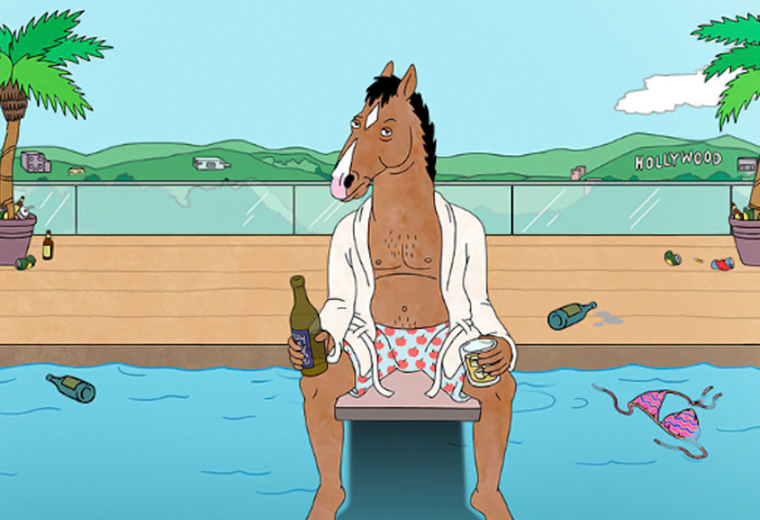 Animations for grown-ups have gotten even darker and wackier in recent years, and we celebrate this shift wholeheartedly. In a world in which anthropomorphic animals and humans live alongside each other, BoJack is a faded Hollywood celebrity. This show follows the depressed actor's attempts to make a comeback. It's an acidic send-up of the entertainment industry and celebrity culture, and it's received well-deserved rave reviews.
Bojack Horseman is available to stream now on Netflix
5. Mad Dogs
Old buddies gather together in Majorca to get away from it all - and end up involved in a murder and drug operation which has them on the run across the world. Who knew that middle age could be so dangerous? With Mad Dogs, you're in for some excellently crude humour, shocking plot twists and right-on bro moments. Think a meaner, leaner The Hangover.
Find Mad Dogs in On Demand > Box Sets > Drama
6. The Santa Clarita Diet
Estate agents meet Zombies. What could possibly be more diverting? Sunny realtors Sheila and Joel find themselves in somewhat of a pickle when they realise that one of them is actually dead, and craving human flesh. Eager to continue their relatively tranquil existence in suburbia, they methodically re-organise their lives to fit in murder. Lots of gory antics ensue.
The Santa Clarita Diet is available to stream now on Netflix
7. Juana Inés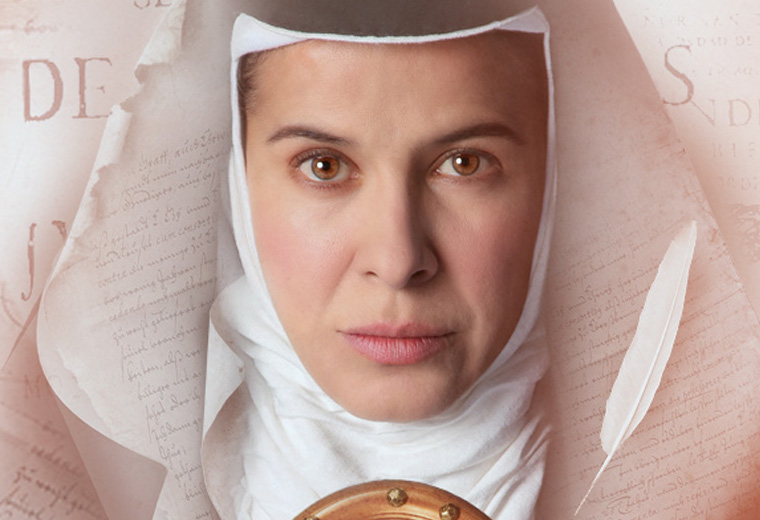 This epic miniseries has gone completely under the radar, but is well worth a watch. The show is a biopic of Juana Inés, a writer and philosopher who lived in Mexico in the 1600s, a time and place when it was near-impossible for women to get a formal education. She was Isaac Newton's pen-pal, taught herself Latin, Greek and Aztec as a child and apparently decided to become a nun so that she could spend her life studying in peace. The Netflix show spices up the story a bit by throwing in some court politics. It's beautifully made, and totally entrancing.
Juana Inés is available to stream now on Netflix
8. Yonderland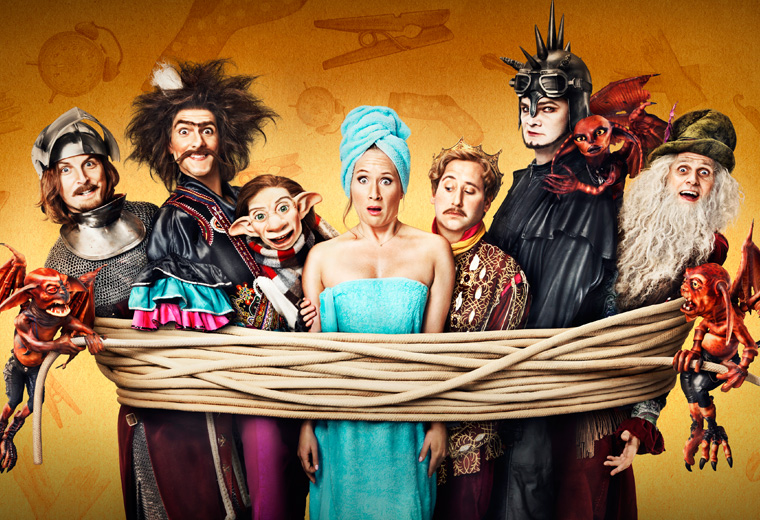 This is sort of Monty Python meets Lord of the Rings, and we can't get enough of it. Stay-at-home mum Debbie travels to the magical land of Yonderland through her kitchen cupboard, where it turns out that she's the chosen one. Chosen for what? The inhabitants aren't sure, but in the meantime she uses her superpower - common sense - to sort out the magical world's hilariously absurd problems. The latest season stars Stephen Fry.
Find Yonderland in On Demand > Box Sets > Comedy
9. The Expanse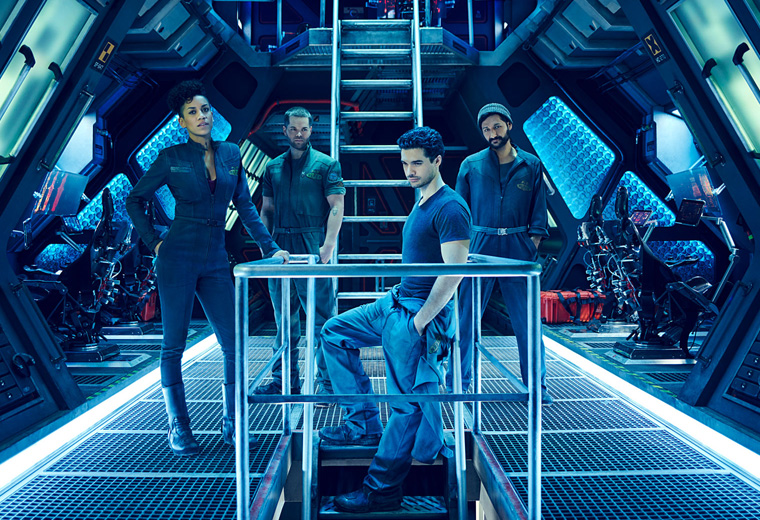 In a world where Mars is an independent military state and Earth is ruled by the UN, we follow an ensemble of characters as the conflict between the two entities escalate. The show's dramatic twists and turns will have you hooked in no time. But it's the ambiance that really makes it stand out. The showrunners were so dedicated to creating an original, believable, universe that they invented a new dialect - and the whole story has a moody, dystopian feel. It's political thriller meets clever science-fiction, and it's got us over the moon.
The Expanse is available to stream now on Netflix
10. Fauda

This Israeli thriller follows a group of undercover operatives attempting to capture a (fictional) Hamas leader. It's gritty, thoughtful and heart-breaking, and in its country of origin its airing has been termed a 'political event'. Stephen King is also a fan, so you definitely can't go wrong.
Fauda is available to stream now on Netflix
11. Love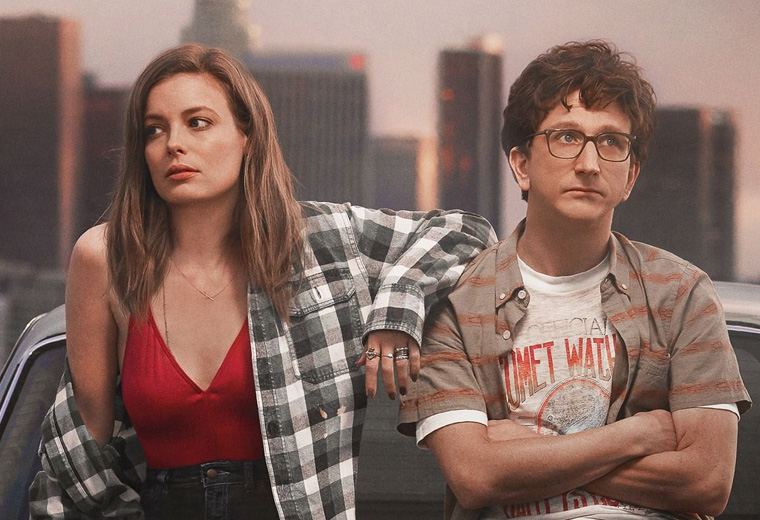 Can a rom-com be both realistic and romantic? This is the question put forward by Love, which is about the ups and downs of the relationship of two wholly weird and real characters. Ready yourself to laugh along and wince in recognition. Its writers have been there, done that, and are not afraid to bare it all on the screen.
Love is available to stream now on Netflix