WARNING: Before you read any further, what follows is chock-full of spoilers about TV characters meeting their end. Read on at your own peril…
As season 4 of addictive supernatural mystery Sleepy Hollow kicks off this week, there's one major absence in the shape of star Nicole Beharie, whose character Abbie Mills was killed off in a classic "did that just happen?" moment. At the end of season 3, Abbie sacrificed herself to save her sister Jenny (Lyndie Greenwood) and fellow witness Ichabod Crane (Tom Mison).
But she's not the only telly character whose death has come from nowhere to genuinely shock viewers. Here are the others who had us texting friends in horror, weeping into our spag bol and googling conspiracy theories, because we just couldn't accept they were dead (spoiler – they were)…
1. Holly Barton (Sophie Powles) in Emmerdale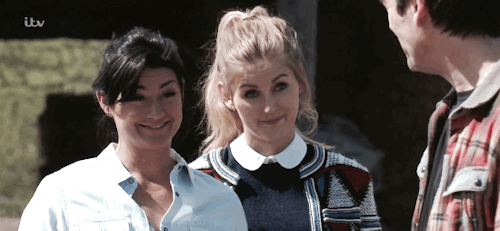 The unwritten rules of soap deaths are simple. A newspaper reveals everything in advance, the actor gives interviews on shooting the death scene and by the time it airs, viewers are just waiting to see them turn up in Casualty. WhenEmmerdale's Holly died of a heroin overdose in 2016, in an incredible story arc that no-one saw coming, it was a game-changer in soapland.
Watch Emmerdale, weeknights from 7pm, ITV (CH 103) and ITV HD (CH 113). Also available for 7 days in Catch Up > Channels > ITV Hub
2. Teri Bauer (Leslie Hope) in 24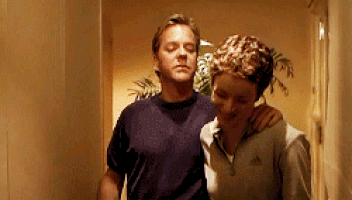 Teri's death was part of one of the most jaw-dropping telly twists ever, seeing as it was Jack's closest friend and colleague Nina Myers (Sarah Clarke) who killed her. In retrospect, it was a crucial plot development, giving Jack (Kiefer Sutherland) motivation for all of that morally questionable behaviour that was to come in the next one billion or so episodes.
Watch new series 24: Legacy, Wednesdays, 9pm, FOX (CH 157) and FOX HD (CH 199). Also available for 30 days in Catch Up > Channels > FOX
3. Zoe Barnes (Kate Mara) in House Of Cards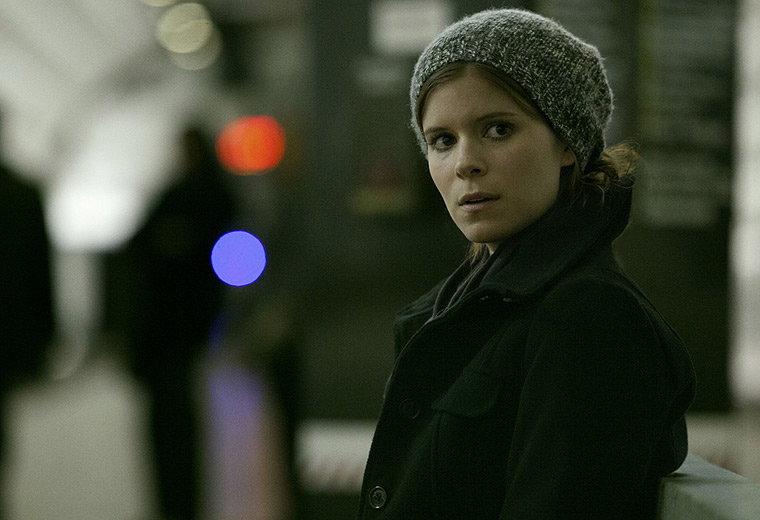 When you see a lead character calmly waiting for a train in the first episode of season 2, you don't ordinarily concern yourself with thoughts of their imminent death – because who'd kill a major character at this point? The writers of House Of Cards, that's who. Zoe's death gave a chillingly powerful message: Frank Underwood (Kevin Spacey) was evil and his plot could – and would – go anywhere.
Find House Of Cards seasons 1-4 on Netflix
4. Nicholas Brody (Damian Lewis) in Homeland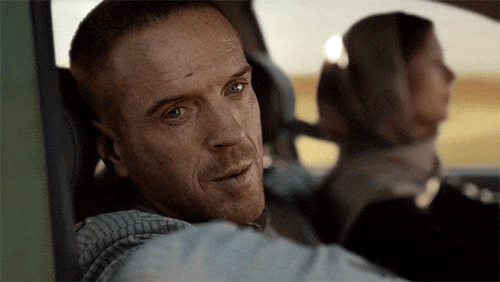 Same rules apply. When you bring Damian Lewis on board and base the entire premise of your TV show around his character, you're not going to have him publicly hanged in season 3 when there's plenty more story to come. Are you? Oh, you are. It took a long time for conspiracy theories to die down around this particular death, which marked a shift in focus to CIA officer Carrie Mathison (Claire Danes).
Watch Homeland season 6, Sundays, 9pm, Channel 4 (CH 104) and Channel 4 HD (CH 141). Also available for 7 days in Catch Up > Channels > All 4. Find seasons 1-5 on Netflix
5. Glenn Rhee (Steven Yeun) in The Walking Dead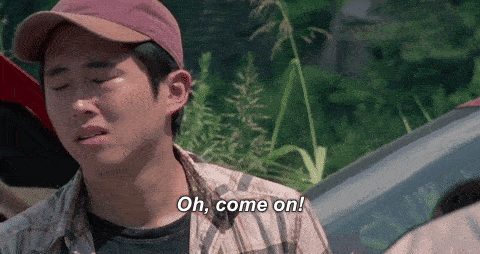 Everyone knew at the end of season 6 that there would be a horrific death right at the start of the next season – and Abraham Ford (Michael Cudlitz) ticked that box. But then, just to throw a curveball at viewers when they were least expecting it, the show delivered a bonus extra, with Glenn (Steven Yeun) meeting a particularly grisly end (even for The Walking Dead) straight afterwards.
Watch The Walking Dead, Mondays, 9pm, FOX/HD (CH 157/199). Also available for 30 days in Catch Up > Channels > FOX. Find seasons 1-7a in On Demand > Box Sets > The Walking Dead until 30 March
6. Will Gardner (Josh Charles) in The Good Wife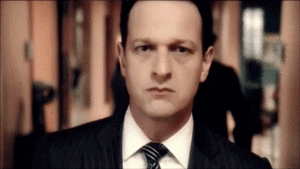 Coming out of nowhere, Will's death in season 5 at the hands of crazed client Jeffrey Grant (Hunter Parrish) in the courtroom, was shattering in its aftermath thanks to Alicia's (Julianna Margulies) palpable and complex grief. But more powerful still was the shock of seeing Will, a fundamental cog in The Good Wife's wheel, gunned down all of a sudden.
Find The Good Wife seasons 1-7 on Netflix
7. Jen Lindley (Michelle Williams) in Dawson's Creek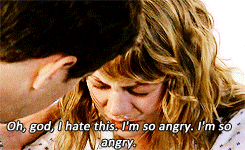 Slightly different to some of those other "bang, you're dead" endings on this list. Viewers were shocked not by the moment of Jen's death so much as finding out she had an inoperable heart condition and wouldn't even outlive Grams (Mary Beth Peil). For many a 90s teen, this was a first moment of grief.
8. Matthew Crawley (Dan Stevens) in Downton Abbey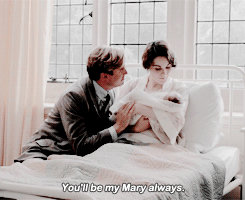 Nothing says "Christmas Special" like the untimely death of a character everyone cares about. So when Matthew was killed in a car accident hours after meeting his premature son – and when, if anything, the whole episode had seemed to be building up towards the death of his wife Mary (Michelle Dockery) – the whole nation was weeping into their Yule logs.
9. Omar Little (Michael K Williams) in The Wire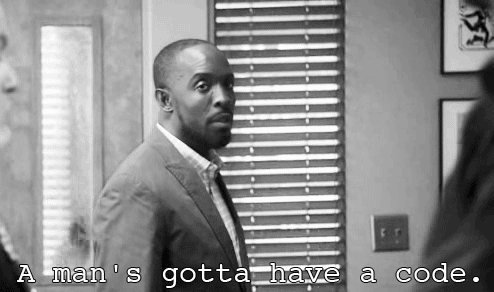 When a character stalks the streets of Baltimore with a sawn-off shotgun, you can never say their death is a true surprise, but coming as it did – at the hands of a young kid and just as the final season was drawing to a close – The Wire managed to deliver it as exactly that.
10. Poussey Washington (Samira Wiley) in Orange Is The New Black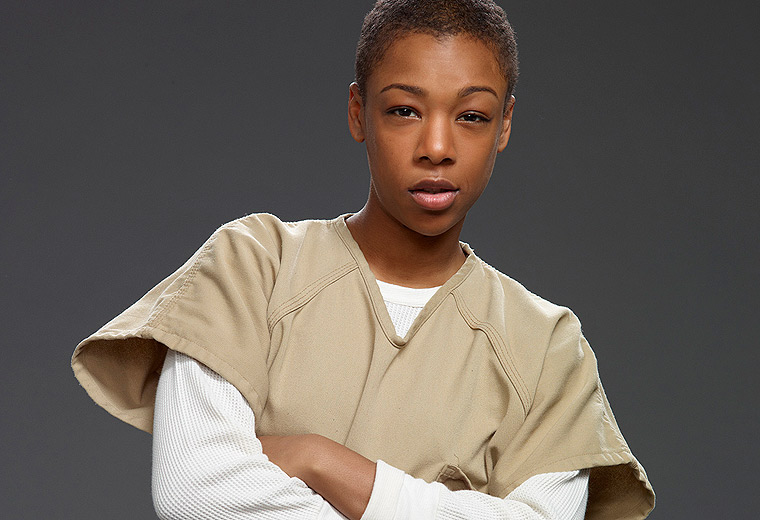 "Where were you when Poussey died?" is the question to ask any OITNB fan after that devastating season 4 finale. Without a doubt they'll remember watching the emotionally-charged prison riot, and glancing at Poussey as she was restrained on the floor. The slow realisation that the good, kind book-lover had quietly suffocated, and the pain etched on the face of her best friend Taystee (Danielle Brooks) was utterly harrowing. We can't wait to see how season 5 picks things up…
Find Orange Is The New Black seasons 1-4 on Netflix. Season 5 is coming in June
11. And the biggest earth-shattering death of them all…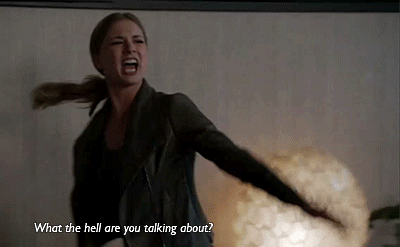 It was such a mind-blowing reveal that we're not even putting it in the headline. Yes, it was the moment in Revengewhen the long-thought dead David Clarke was revealed to have been alive THE. WHOLE. TIME. There were surprise deaths aplenty (RIP Liam especially), but it was this death twist that left fans truly gob-smacked, not to mention poor Amanda (Emily VanCamp, above), who's whole raison d'être was built around avenging her wronged father's death, completely at sea. Because, she couldn't even reconcile with her father, as he thought she was dead too. Oh, the humanity!
Find Revenge series 1-4 in On Demand > Box Sets > ABC Studios
Watch Sleepy Hollow, Wednesdays, 9pm, Syfy (CH 135) and Syfy HD (CH 165). Also available for 30 days in Catch Up > Channels > Syfy