Tom Hanks. Thomas Jeffrey Hanks. Good ol' Tam Honks. There is simply no escaping the man's titanic contribution to cinema as we know it. With his latest action adventure Inferno available now on Virgin Movies, we figured that - much like his character Robert Langdon - it was time to hit the history books and unearth some hidden gems about the treasure that is Tom Hanks. Thanks for the memories, Hanks. Thanks, Hanks. Thanks.
1. Tom Hanks loves typewriters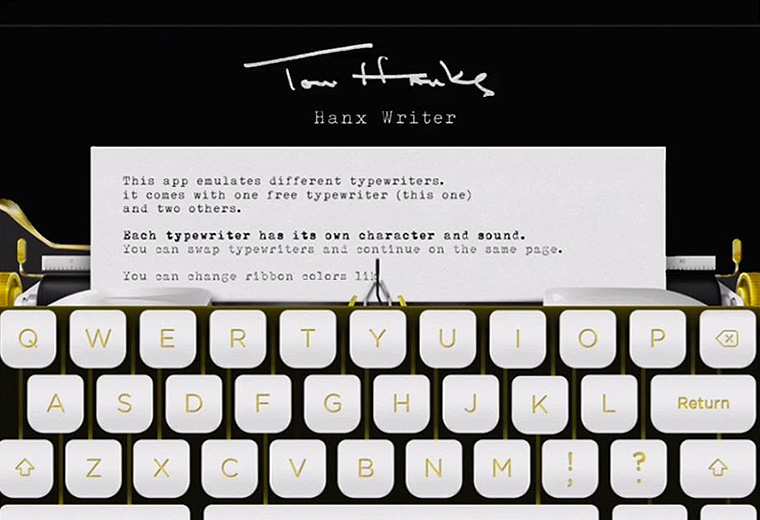 Some movie stars have a fondness for classic cars, others go for pieces of movie memorabilia. But Tom Hanks? All about the humble typewriter. In 2013 he penned an article for the New York Times - or typed it, we guess - that doubled as a love letter to the printed word. "I am well versed in the focus-stealing racket one can make with a vintage manual typewriter," he wrote. Hanks' own typewriter iPad app, Hanks Writer, even debuted at #1 in the iTunes chart.
2. Tom Hanks is related to Abraham Lincoln
We already consider him to be America personified, but it turns out Tom Hanks actually has a bona fide connection to American president Abraham Lincoln, making him surely the most American American in America. Hanks' is the third cousin, four times removed of Honest Abe, via Lincoln's mother, Nancy. An Obama supporter, Hanks read from the Gettysburg Address during the 2009 inauguration. "When I was at school, guess which president I was always doing essays on," says Hanks.
3. Tom Hanks is also related to George Clooney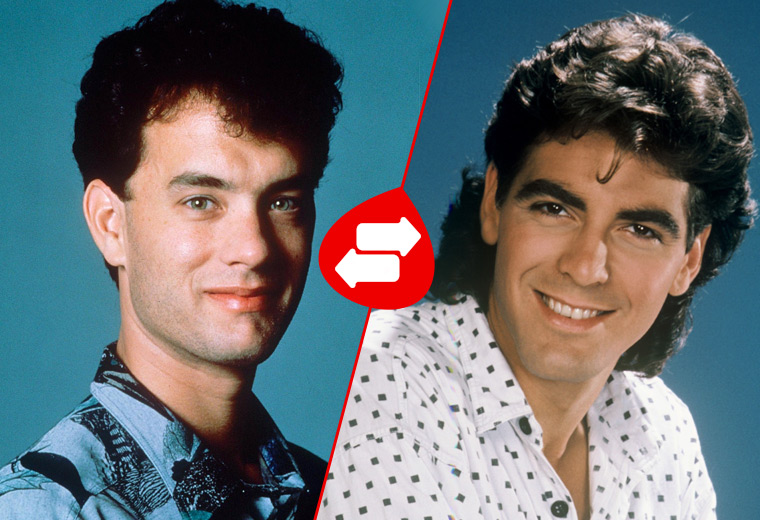 In a slightly less glamorous ancestral connection, Hanks is also related to fellow actor George Clooney. Clooney is Lincoln's half-cousin five times removed, meaning although there is a distant family connection between the actors and the pair are good friends, it's unlikely that they share much of the same bloodline.
4. Tom Hanks was an honorary Python
Few men receive this accolade. In 2003, when John Cleese was unable to perform for Monty Python at the George Harrison memorial concert at the Royal Albert Hall, Tom Hanks was drafted in as an emergency Python. He played a Canadian Mountie during a performance of 'The Lumberjack Song', fulfilling a comedy dream.
5. Tom Hanks has an asteroid named after him.
Tom Cruise might be a great actor, but does he have an asteroid named after him? Russell Crowe was excellent in Gladiator, but is there a piece of rock hurtling through space with his name on it that'll outlive us all? No. It's much quicker to list the actors who do have an asteroid named after them: Tom Hanks. The rock is named '12818 tomhanks' and we bet it's beloved by all of its asteroid peers.
6. Tom Hanks guest-starred on Happy Days
Back before he was Movie Star Colossus And Dramatic Genius Tom Hanks, he was a humble old comedy actor. Inferno director Ron Howard first hired him way back in 1982 to guest-star in an episode of Happy Days, where he played a black-belt martial artist who tried to start a fight with The Fonz and ended up trashing Arnold's Drive-In. Fonzie wasn't having it, perhaps because he was so cool he had the foresight to know that nobody could ever truly defeat Tom Hanks.
7. Tom Hanks worked as a hotel bellboy
Even the greatest Hollywood stars have to start somewhere. Johnny Depp was a pen salesman. Brad Pitt dressed like a chicken. Young Hanks started his hustle at the Oakland Airport Hilton, where he worked as a bellboy and carried Cher's bags. "The bellboy is usually unseen, invisible to the people whose luggage you're carrying. That means you can observe human behaviour as if you're looking through a keyhole." Metaphorically speaking, we hope.
8. Tom Hanks supports Aston Villa
We're not quite sure how this happened, given the respective glamour of the Premier League teams, but Tom Hanks outed himself as an Aston Villa fan in 2001 by waving the club's scarf on the red carpet. He gave fans a message of hope last year after the club was relegated: "This is a message to all the claret and blue: hang on... Aston Villa will see their destinies through." Yeah. They won't.
9. Tom Hanks turned down some of Hollywood's biggest roles
He's played some truly memorable roles in his time, including Forrest Gump, Captain Phillips and Sheriff Woody, but Tom Hanks could have been even more mega-famous had he taken the roles he ended up turning down. Jerry Maguire was made available to him but he deferred to Tom #2; Nicolas Cage ended up nominated for an Oscar after Hanks turned down the dual lead in Spike Jonze's Adaptation; Tim Robbins starred in the greatest movie of all time, The Shawshank Redemption, but only after Hanks let it go.
10. Tom Hanks' son is a rapper
Not Colin Hanks. He couldn't spit rhymes if his life depended on it. We're talking about Tom Hanks' other son, Chester Marlon Hanks. Or 'Chet', as he prefers to be called (recent Twitter update: "HEY MEDIA STOP CALLING ME CHET HAZE YA B**** I DOMT GO BY THAT NO MORE ITS CHET HANX B**** AIGHT COOL THANKS"). The 26-year-old does dabble in acting but considers rap his primary medium, delivering his message via tracks like 'Finest Girl' and 'Do It Better'. Colin: have a word with your little brother, mate.
11. Tom Hanks' favourite band has a slightly rude name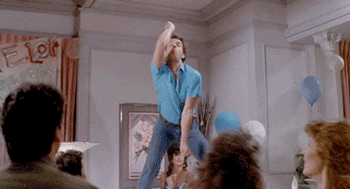 Hanks is a man of the world. He's consumed more culture than you've consumed oxygen. So he knows a thing or two about music, and in Tom Hanks' considered opinion, the stoner metal band 'Alabama Thunderpussy' is the greatest musical outfit ever formed. Tom Hanks also rates Elvis Presley (quite good) and Patrick Rondat (never heard of him), but those names are not nearly as satisfying to say, type or imagine Tom Hanks asking for in a record shop as 'Alabama Thunderpussy'.
12. Tom Hanks has been nominated for three Razzies
Even Babe Ruth hit a few foul balls every now and then. As a mere mortal, Tom Hanks can't be expected to dazzle audiences with Oscar-winning performances every year; no, in order to keep the universe balanced, he occasionally has to give poor performances so the good ones seem better. Or something.
13. Tom Hanks received the Presidential Medal of Freedom
They don't just give this thing out to any old actor, like, say, Ashton Kutcher, or Jeremy Irons. You need to act above and beyond to get this bling hanging round your neck. Hanks was awarded the Presidential Medal of Freedom by Barack Obama at the White House in 2016, for his "charitable and humanitarian efforts". Unofficially though, it's because Obama wanted to know the plot for Toy Story 4.
14. Tom Hanks' brother, Jim, also voices Woody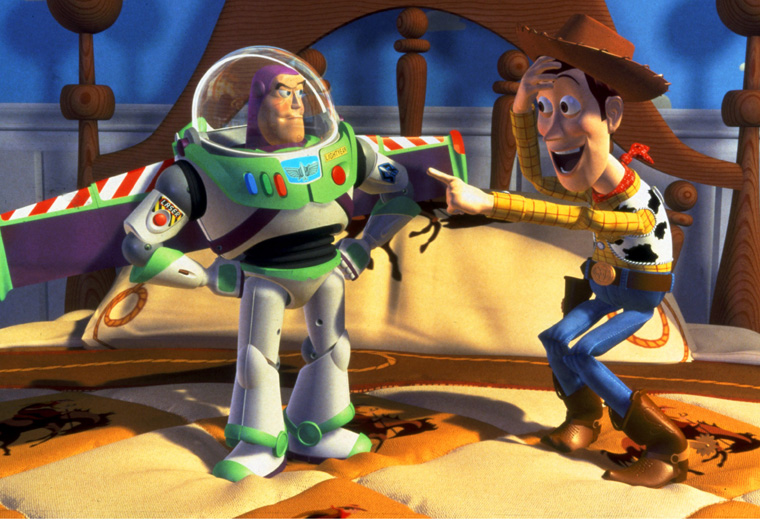 When you're Tom Hanks and every word you say is like a gift from a higher power, sometimes you have to rest those gorgeous velvet throatpipes of yours, Mariah-style, and get a stand-in. Even when he's off-duty, however, Hanks keeps it in the family: Tom's brother Jim frequently voices Sheriff Woody in Toy Story spin-offs and videogames. Heck, he was even Tom's body double for Forrest Gump.
15. Tom Hanks is the fourth highest-grossing actor ever
For an actor who occasionally likes to slope off and make movies like Larry Crowne or documentaries about Abraham Lincoln, Hanks still packs a punch where it counts: at the box-office. After Harrison 'Star Wars' Ford, Samuel 'I'll Do Anything' Jackson and Morgan 'Voice of God' Freeman, Hanks has accumulated a total worldwide box-office take of $9.076 billion – and less than $2 billion of that is Toy Story related.
16. Tom Hanks has Type 2 diabetes
The Hanks suffers from Type 2 diabetes, but in typically humble style, blames the affliction on himself. "I'm part of the lazy American generation that has blindly kept dancing through the party and now finds ourselves with a malady," he says. "I was heavy. You've seen me in movies, you know what I looked like. I was a total idiot. I thought I could avoid it by removing the buns from my cheeseburgers. Well, it takes a little bit more than that."
17. Tom Hanks wanted to be an astronaut and still sorta does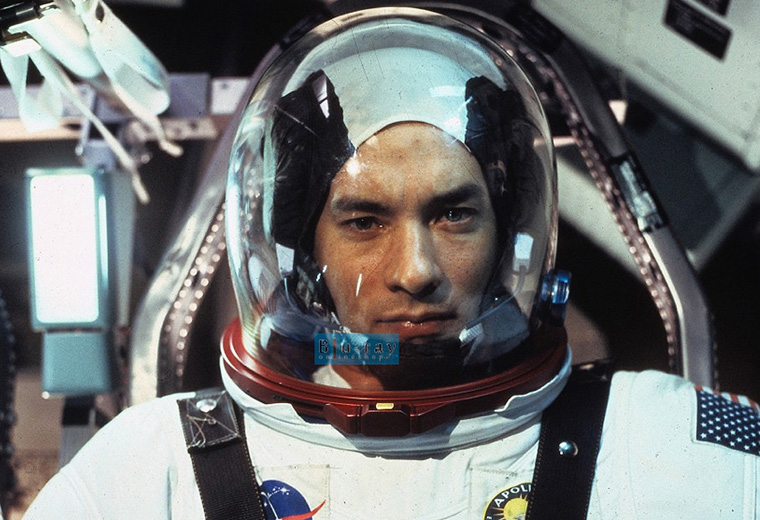 When he was growing up, Young Tom Hanks had but one desire: to walk on the surface of the moon. Adult Tom Hanks, the millionaire film star, was denied that dream, even on film, when he played ill-fated Apollo 13 astronaut Jim Lovell. Hanks has close ties with NASA and wrote a letter to Congress in 2012 urging them to continue the space program: "To choose not to go into space, to decide that our days of discovery and conquest there are over... would be, I think, equal to limiting the grand power of pure inspiration." Still got his eye on the prize.
18. Tom Hanks won an Oscar, outed his teacher
When he took to the stage after winning the Best Actor Oscar for Philadelphia, Tom Hanks had no idea how much of a kerfuffle his speech would make back home in Oakland. In thanking his old drama teacher Rawley Farnsworth, who he namechecked as one of the "finest gay Americans", Hanks accidentally outed his old professor, causing a media storm and, eventually, the creation of the 1997 Kevin Kline comedy In & Out.
19. Tom Hanks' film and TV debuts were both kind of embarrassing
Hanks didn't walk into Hollywood a pre-made legend: he had to do hard graft first in order to prove he was the real deal. Unfortunately, that meant he had to make some right ropey old tat before the good parts started coming in. Tom's first TV role was the co-lead of sitcom Bosom Buddies about two friends who dress in drag to steal accommodation at a female-only hotel, but his movie debut was even worse – Mazes & Monsters was a Dungeons & Dragons knock-off that rolled a double-zero.
20. Tom Hanks is basically a shapeshifter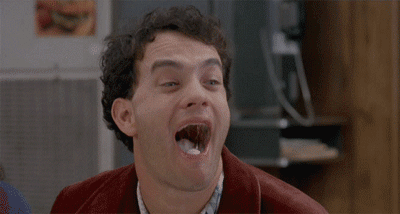 Weight gain? That's no problem for Tom Hanks, who gamely ingested liquid ice cream for months and put on 30 lbs to play a portly baseball coach in A League Of Their Own. Weight loss? Yeah sure, Tom Hanks is down for that: he dropped a whopping 50 lbs to play a washed-up desert islander in Robert Zemeckis' Cast Away. Tom Hanks will eat, or not eat, whatever it takes to satisfy his one true hunger: critical acclaim.
Find Inferno in On Demand > Movies > Virgin Movies