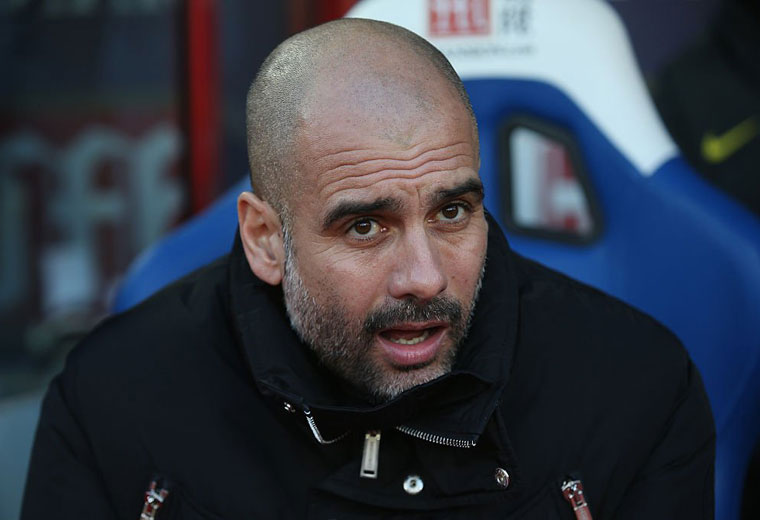 Out of nowhere Pep Guardiola's side have suddenly re-emerged as title contenders, after his Manchester City team picked up their best form under the Spaniard in recent weeks.
City have won their last three league games on the bounce, but the only downside to their hopes is their tricky fixture schedule.
Guardiola's side still have to face Manchester United (H), Liverpool (H), Arsenal (A) and Chelsea (A). Do they have the mental resilience to get through those tough games?
League position: 2nd
Last five games: LDWWW
What does Guardiola think?
"Conte] doesn't have to be too worried about what he saw today," Guardiola said after Man City thrashed West Ham 5-0 in February.
"Only Chelsea can lose the Premier League."
Tottenham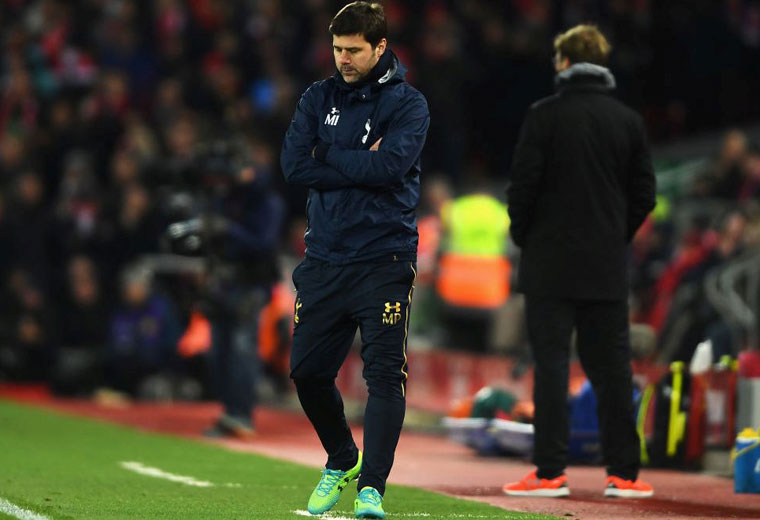 Until recent results saw the north London club drop four points in as many games, Spurs look like the only side Conte had to fear.
Mauricio Pochettino masterminded Spurs' January home win over Chelsea, halting a record 13-game run of victories - but defeat to Liverpool in their most recent league game has seen their outlook shift from a title tilt to a top-four challenge.
League position: 3rd
Last five games: WDDWL
What does Pochettino think?
"It will be difficult for anyone to catch Chelsea, it is a massive gap," the Spurs boss told the press after losing 2-0 to Liverpool.
"More difficult than before."
Arsenal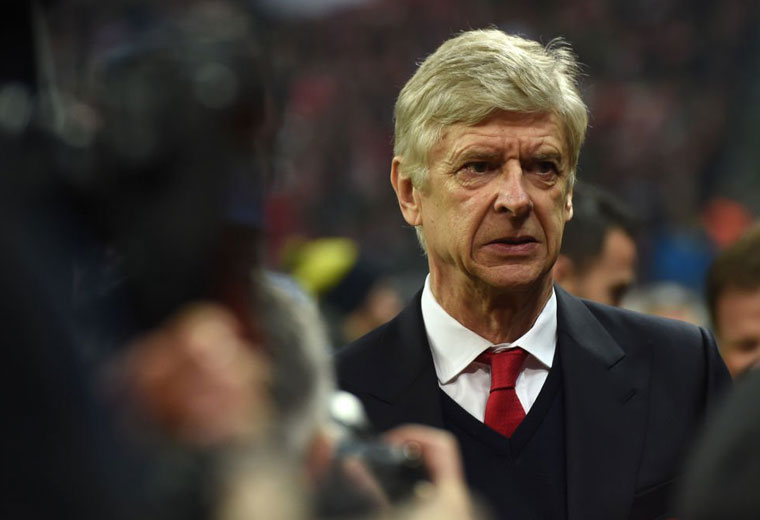 It's been a turbulent few weeks for Arsenal and Arsene Wenger, particularly after their midweek drubbing to the hands of Bayern Munich in the Champions League.
That came after the Gunners delivered a toothless display against Conte's league-leading side a couple of weeks ago, proving they are clearly not up for challenging for the title. Wenger's side also have tough games at Anfield and White Hart Lane still to come, whilst they also face Manchester City and Manchester United at home.
League position: 4th
Last five games: WWLLW
What does Wenger think?
"I am long enough in the job to understand that and I believe that part of being a competitor is not to give up," the Frenchman said prior to his team's 2-0 win over Hull.
"It is true that it is Chelsea's to lose now, they are in a position with no Europe, they can prepare week in, week out. But we have to fight like mad to come back."
Liverpool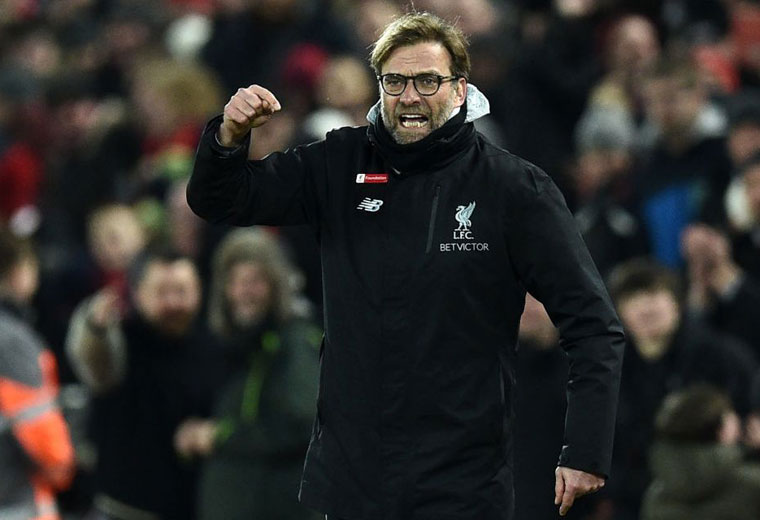 Liverpool's woeful form in 2017 came to an end last week after they beat Tottenham Hotspur at Anfield, but the Reds still have plenty of work to do.
After falling out of the top four, Klopp's side only have the Premier League to focus on and will be hoping to get maximum points from their remaining 13 games.
Liverpool still have to face Arsenal at home, before travelling to Manchester City. Just two fixtures against teams in the top six however, hands them an advantage over their rivals.
League position: 5th
Last five games: DLDLW
What does Klopp think?
"Now we are back in this race and we have to use this situation," Klopp said after beating Spurs 2-0.
"Even though we didn't perform fantastically in January we are still in a really good position in the league.
Manchester United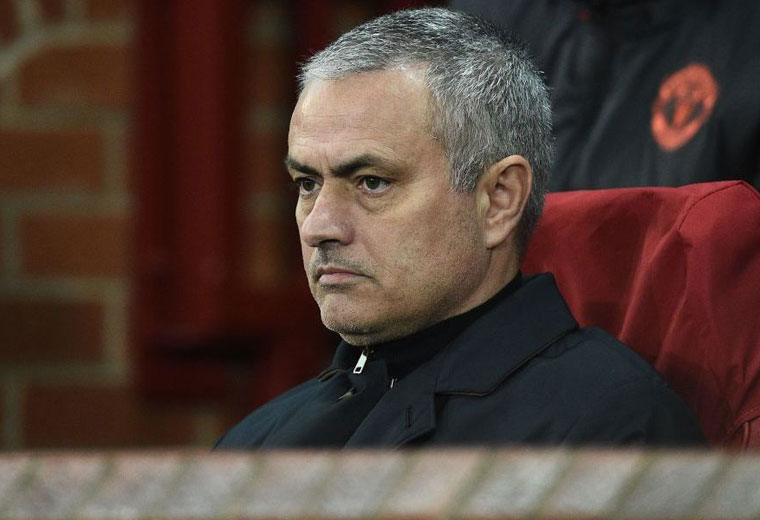 Manchester United have the longest active unbeaten run in Europe's top five leagues at the moment, but the Red Devils are still languishing in sixth place.
However, Mourinho will be hoping that their good results can finally help them gate-crash the top four and eventually place pressure on Chelsea.
One thing Mourinho must bear in mind is United still have to play Man City, Chelsea, Arsenal and Spurs - their game against the Blues is the only one at Old Trafford.
League position: 6th
Last five games: DDDWW
What does Mourinho think?
In what appeared very much to be a dig at Conte's style of play, the United boss said: "Chelsea are very good defensive team.
"They defend very well and with lots of players and I think in this situation a very defensive team wins the title with counterattack goals and set pieces goals so I don't think they will let it slip, but football is football."