And the winner is... us! We love an awards show, from the raw high-emotions to the grand pomp to the awkward bits that don't go quite right. Alright, we like those bits a lot. And with the big hitting ceremonies on the horizon – the Oscars and the BAFTAs for starters – here's the things that are almost guaranteed to happen, in handy bingo card form. Envelopes at the ready.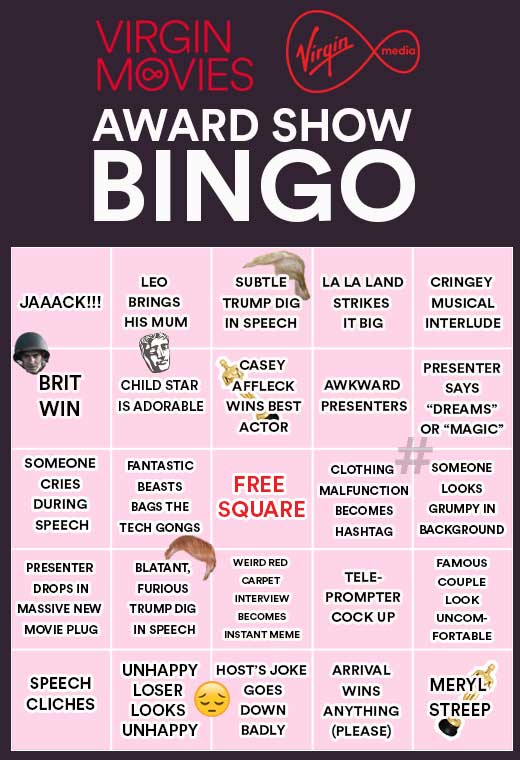 La la Land strikes it big…
There's nothing Hollywood likes more than movies about Hollywood, which means the part-singing, part-dancing, all-amazing La La Land is probably going to waltz most of the big gongs.
Slightly cringey musical interlude…
The were thing Fred Astaire, but they got Ed Balls. The dance routine must always sound irresistible to show organisers – "How about we get an A-lister to shake a tail-feather" – but always looks more gawky than Bambi on ice. And with La La Land headlining this year's season, a bit of awkward tip-tapping are an absolute lock on.
Child star is cute
Aaaah, bless. It's award-show catnip to show the child star of the moment being, like, totally adorbs. This year, it'll be the turn of the Stranger Things kids – colour us happy if they do a skit.
A Brit wins something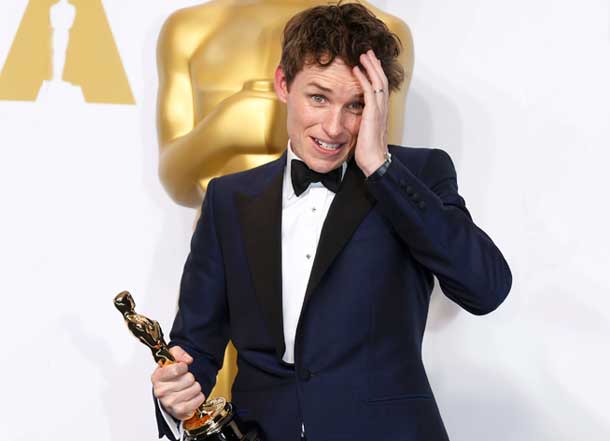 We punch above our weight, do us Brits so there's a massive chance that one of us will be baring our manky Limey choppers on the podium – and of course it's legally obliged for the BAFTAs.
Casey Affleck bags best actor
After delivering a performance in Manchester by the Sea that knocks the wind out of your stomach, Casey Affleck is set to top this performance as "reluctant Best Actor winner who also looks like a tramp."
Fantastic Beasts swoops the technical awards
Recreating 1920s New York from buildings to buttons, with added wizarding wonders? Expect the massive achievement from the Potter team to give the voters a heavy dose of Amortentia.
Find The Complete Harry Potter Collection in On Demand > Movies > Virgin Movies
Awkward co-presenters
Ouch. Awards show co-presenting gigs are basically the worst blind date ever, so there's nothing more delicious than watching two normally charming people suddenly have a complete chemistry by-pass on the way to the podium - and of course, it's even better if they then have to stiffly mug their way through a a scripted argument.
Clothing malfunction
"So what are you wearing?" "Humiliation, mainly." A big percentage of an awards audience is there for the fashion, and inevitably someone fumbles the ball(gown) and ends up on the front page with a big 'WTF' headline, while the outfit gets its own comedy Twitter account.
Someone cries during their speech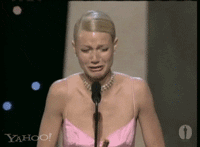 The essential one - whether it's the halting 'gimme-a-moment' pause-with-hand-gesture or a full snot-caked meltdown, someone has to let the tear ducts flow. Of course, we hardened film hacks won't be moved by this at all (passthetissuesplease…)
Arrival wins anything (please)
Thoughtful, soulful and exciting, this under-the-radar sci-fi flick isn't likely to be winning something in a year of La La Land, Manchester by the Sea and Moonlight, but we're still hoping that it's written in the stars, and that Amy Adams and Jeremy Renner have to decipher it.
Presenter drops blatant plug for new movie
"Ok, so I'll turn up to the show but I have to give a shout out to the new movie so I can claim it back from the studio as part of my promotional time for it. No, don't worry, of course it won't look massively forced."
Jaaaaaaaaack!
Jack Nicholson (and shades) at the Oscars is like the Ravens at the Tower of London. If the host acknowledges him in his monologue, it's gonna be a good year.
Horrible red carpet interview
The red carpet is ruled by laws of brutal social etiquette which are enforced by fear-fuelled Public Relations officers. By which we mean Gary Busey isn't allowed anywhere near your talent while they're yakking to Ross King for Lorraine, for fear of it instantly appearing on YouTube.
The teleprompter cock up
The awards aficionados' favourite mistake. Actors might be able to thesp a bit, but they need to be able to read the goddamn script to do it – cue grim eye straining into the middle distance as they try to work out what the hell they're presenting or, even better, going the full "Adele Dazeem."
Famous couple are filmed together looking awkward in the spotlight
Yeah, they tried to arrive separately, and now they're sitting a bit separately. But if the camera gets the angle just right, that oh-so-serious pair of artists - double-points if they're both nommed – can be caught in the same short, shifting awkwardly in their chairs under the all the attention.
Speech cliches!
"All the people behind the scenes who made this possible…" "I couldn't do this without my beautiful wife." "…and Harvey Weinstein." And of course, the all-time winner: the message to the little ones back home. "Go to bed, kids."
Meryl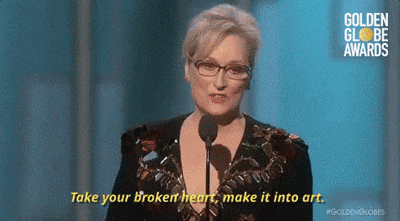 It's not an awards show until La Streep turns up, wins her award, is grateful, graceful and classy, and swans off stage left. Overrated? What jackass said that?
Someone brings Mum as a date
…and it's usually Leo. Welcome to the coolest and most crowd-winning solution to the 'Which supermodel are you dating this year?" question.
Someone makes a dignified dig at a certain reality-star-turned politician
"Building bridges, not walls." "Respecting women." "Treating humanity with care." "The perils of climate change." Yeah, we know who you're talking about…
…and someone doesn't bother with the subtlety
Seeing as Hollywood - and indeed, the entire media - isn't exactly headlining his royal orangeness' best buddies list, you can expect at least one direct small-handed attack on The Donald.

Unhappy loser looks unhappy
It's always a special treat when the mask slips, and someone just admits that they're gutted, sitting there watching the winner take to the podium, with a face not so much like a slapped arse but a full S&M brothel's worth of blistered bums.
Host's joke bombs
But that one killed in rehearsal… Not all of the jokes can hit home, and if you're James Franco and Anne Hathaway in 2011, you'll be grateful for just one. But there's an awful deliciousness to watching a host's gag go down like a knackered lift.
Someone in background is caught looking bored
You know you're on camera at all times, right? So make sure sure that you're smiling, even at the boring bits, the singing bits and those less-glamourous tech awards. And for Chrissakes make sure you clap for all the winners before you become an becomes instant meme.
A presenter uses the word 'Dreams'
"These are the hard-working, real heroes of the movies who weave the dreams that we see on screen, filling our world with magic and stars…" One-way ticket to up-chuck city please, sir.
The British Academy Film Awards is live on BBC One from 9pm on Sunday 12th February.