Find it in On Demand > Movies > Virgin Movies > Movie Collections
There are two things to look forward to during February: The face-numbing cold and Valentine's Day. This of course means, that we have the perfect excuse to spend these freezing nights snuggled up with some of the most brilliantly romantic films. So whether you want to snuggle up with a loved one or you are looking for a hopeful reminder that love exists in many shapes and forms, we present to you our ultimate Romantic Sparks collection available now on Virgin Movies, a love letter to the god-father of modern day soul-consuming romance. Pour yourself a glass of wine, and feast on undisputed, undiluted love.
1. Dear John (2010)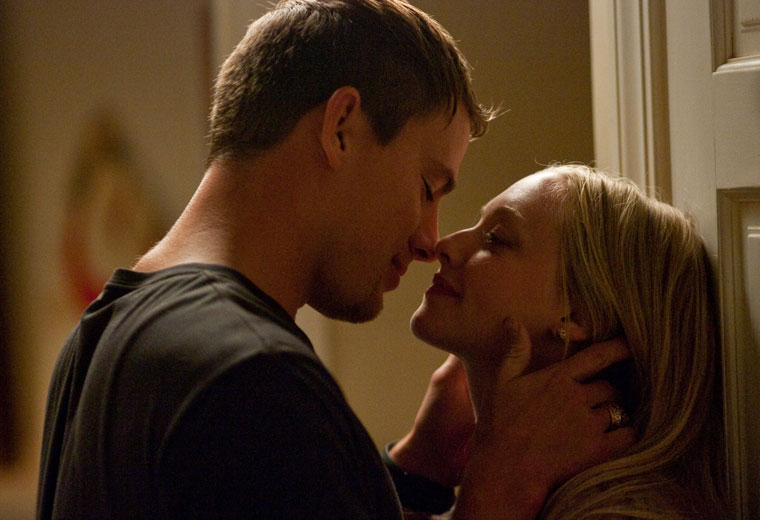 The delectable Channing Tatum and the gorgeous Amanda Seyfried pair up as a dashing soldier and a sweet college student. The couple meet on a pier, bond while building houses for charity and fall in love under the full moon. However, the tragedy of distance strikes as his army obligations take him overseas. If this is not romantic enough, they vow to exchange letters to nurture their love while apart. Our conclusion? Texts and emails will never compare to love letters.
2. Message In A Bottle (1999)

This film is the perfect example of why Kevin Costner was once considered the portrait of rugged but sweet masculinity. Imagine finding a bottle on a beach enclosing the most devastating love letter, what would you do? If you're Robin Wright, you fall deeply in love with the tortured stranger and track him down to see if that fateful discovery will lead you to the love of your life. Again, love letters will never compare to texts and emails.
3. Nights In Rodanthe (2008)

If you believe, or want to believe, that a single weekend can completely change your life, then this is the film for you. Apparently for that to happen, all you have to do is find yourself trapped by a storm on an idyllic beachfront inn with a beautiful stranger and let your chemistry take hold. Richard Gere and Diane Lane get their second chance and get their lives back, together.
4. Safe Haven (2013)

Sometimes, when you're running away from unsolvable problems you get to run right into the arms of Josh Duhamel. At least this is the case when Julianne Hough lands in a remote town trying to escape her past. Between the most romantic canoe ride ever and a magical family outing to the beach, the two fall in love, mending each other's broken pieces. By the end, your faith in love will be restored, and the goosebump-inducing finale will haunt you.
5. The Best Of Me (2014)

Sometimes you get it right the first time and if you lose it, according to the doctrine of Sparks, you may have to wait over twenty years to get the chance to try again. First love proves to be strong and all-enduring as fate, once again, leads the way in this tearful romance. James Marsden and Michelle Monaghan are high school sweethearts who reunite and retrace the steps of their past.
6. The Choice (2016)

If you prefer romances to ignite through the Sparks of instant chemistry and loads of playful teasing and flirting, while neither one entirely confesses the intensity of their true feelings, then Maggie and Travis will definitely make you swoon. No such romance is complete however, unless there is a love triangle at first, a further obstacle to overcome. And even a coma. Point is, when you find true love, cherish it.
7. The Last Song (2010)

Another beach town, another first love in this perfect rendering of teenage, summer romance. At the true heart of it though, lies the unbreakable bond between a girl and her first true love, her father (a collective "awww" is required here). Greg Kinnear is endearing as Miley's estranged father while his earnest struggle to regain his daughter's trust and affection is what stays with you at the end.
8. The Lucky One (2012)

We're ending this list the way we started: with a dashing soldier, this time, the strapping Zac Efron. Convinced that he only survived Iraq because of the picture of a woman he found among ruins, he is eager to trace her once he returns and ends up working in her dog kennel. Of course, it doesn't take long before they fall for each other, just as fate had intended.