Never has a crime drama gripped the nation quite as tightly as this one. David Tennant and Olivia Colman reeled us all in as detective duo Alec Hardy and Ellie Miller, on a mission to solve the mysterious death of a young boy. The investigation opened up a Pandora's box of hideous secrets from the town of Broadchurch, enveloping the idyll in very murky business.
While Tennant's been off in America filming Netflix series Marvel's Jessica Jones, and Colman has been sprinkling her magic on pretty much everything – The Night Manager, Flowers, Fleabag, We're Going On A Bear Hunt, The Lobster, the list is endless – we've all been not-so-patiently waiting for the third and final series of this multi-BAFTA-winning show.
In fact, we got so impatient, we just had to go down to the set in the West Country to do a bit of our own detective work and find out what's in store. Here's what we unearthed…
There's a new detective in town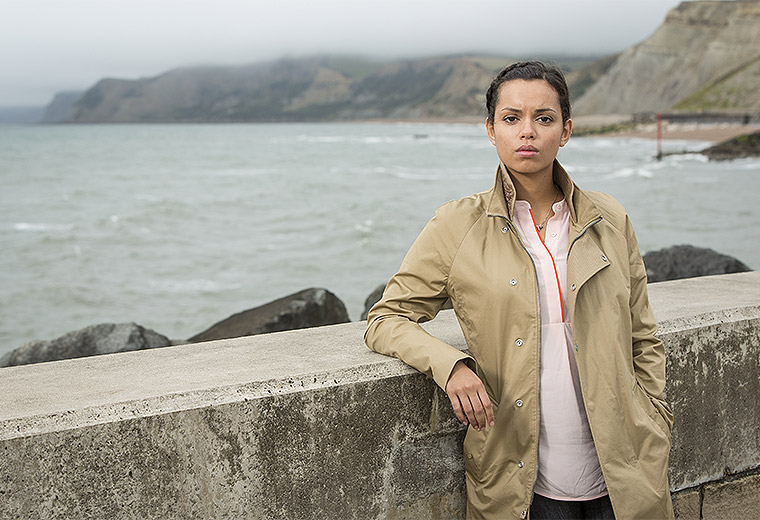 The series picks up three years after we last left the residents of Broadchurch. Among the new faces is a detective constable played by BAFTA-winner Georgina Campbell (above), who shot to fame as the lead in BBC Three's landmark drama Murdered By My Boyfriend. "She's new to Broadchurch," says Campbell. "She's more of a city girl."
"She's a bit naïve and cocky," reveals Tennant.
The set really is as beautiful as it looks on TV
Epic cliffs, rolling West Country hills, the spectacular Jurassic Coast – albeit splattered with dark, dark secrets. As Campbell says, "the setting is a character in itself."
There's a fresh crime to solve – and it's the darkest yet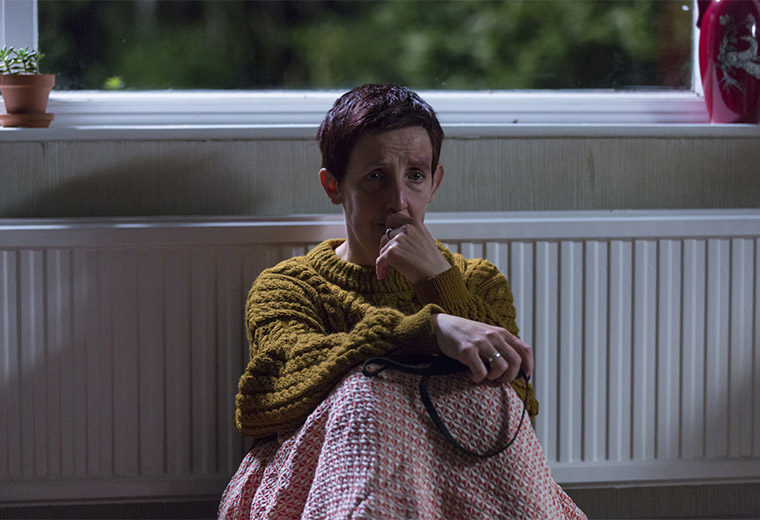 This time, it's the case of a sexual assault against a local woman, played by Coronation Street's Julie Hesmondhalgh (above). It was researched by writers with the help of charities Rape Crisis and The Survivors Trust. "As a middle-aged woman, I'm not your standard TV rape victim," Hesmondhalgh tells us. "I hate to talk about it in those terms, but it's
a very strong message to put out there. Rape is not an action of sex,
it's an action of violence."
Sir Lenny Henry joins the cast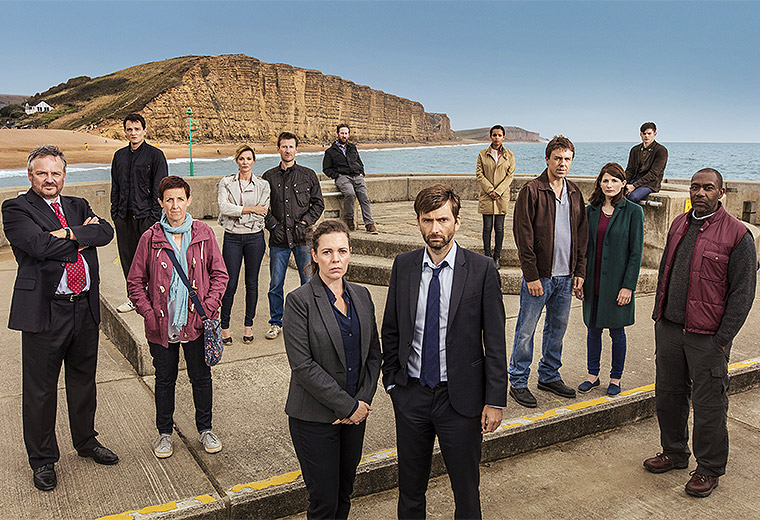 Lenny is running Broadchurch's local farm shop. "He's the nation's darling," says Colman. Other new characters include a very shifty Sarah Parish (W1A), Mark Bazeley (Home Fires), Roy Hudd (Last Of The Summer Wine) and Charlie Higson (The Fast Show). "The whole thing was like being in Madame Tussauds. I was so star-struck – I felt like I was a competition winner," says Hesmondhalgh.
And old favourites also return...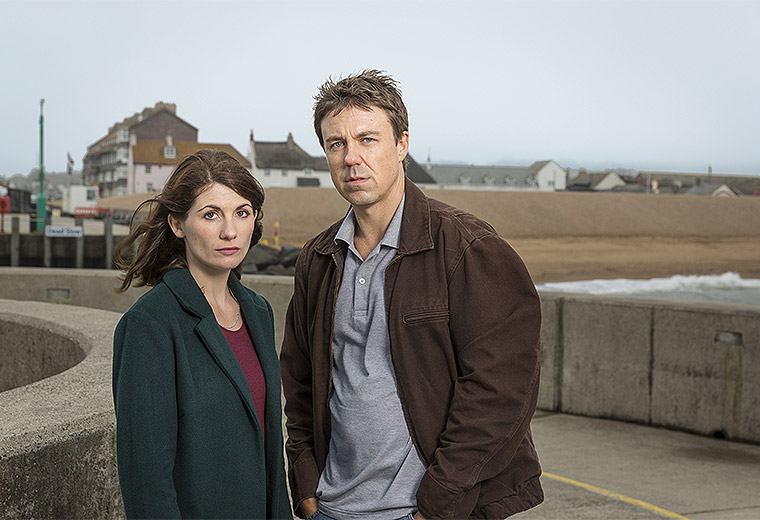 Writer Chris Chibnall (who will become the showrunner for Doctor Who next year) has worked his magic to cleverly weave the Latimers back into the story. Jodie Whittaker and Andrew Buchan return as Beth and Mark, still trying to rebuild their lives following the events of the first two series.
Ellie Miller's orange coat is back!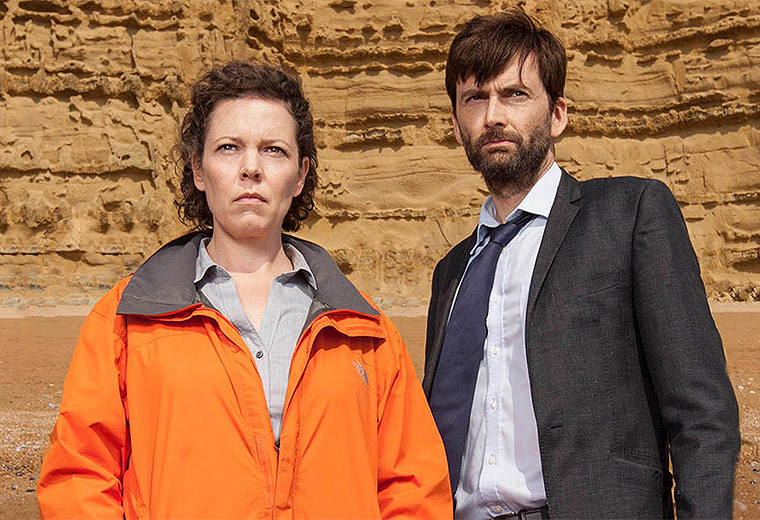 "And that handbag," sighs Colman. "I won't be taking that with me when we finish. After three years you'd think she could have bought herself a new coat. I'd like to keep Ellie's bra, though. It's quite comfortable."
"Hardy's isn't," adds Tennant.
There ain't no party like a Broadchurch cast party
After a hard day on set, there's only one way to unwind. With an epic game of Heads Up! (charades for the smartphone generation). "We get crowds of people playing – the whole production team," Colman beams.
The cast don't know who's guilty until the end of filming
"It does become the topic of conversation in all the downtime," Tennant tells us. "It becomes a game of maths – asking every actor how long they've been booked for."
"We think everyone's guilty," admits Colman.
This will definitely, absolutely, totally be the last series
Sorry folks, final means final. As Tennant reveals, "Chris is very certain it is the last series. Which makes us wonder if they are going to kill us off with some sort of terminal full stop."
But we may see Tennant and Colman act together again, in a way you won't expect...
"I have decided that we should play the Ugly Sisters in a panto when we are in our 70s," says Colman. "I think this Christmas is not too soon," adds Tennant. Keep your eyes peeled…
Broadchurch series 3 airs on Mondays at 9pm on ITV (CH 103) and ITV HD (CH 113). Also available for 7 days in Catch Up > Channels > ITV Hub
For more information on the charities that ITV has worked with for Broadchurch, visit rapecrisis.org.uk and thesurvivorstrust.org