Inferno hits Virgin Movies this week, and fans of world-class cerebral action-thrillers are in for a treat, with Tom Hanks' Robert Langdon returning for a third adventure in cryptography and high-stakes boffin murder. Fans of cinematic hairpieces should also take note, as director Ron Howard and his costume and make-up team finally perfect Langdon's increasingly magnetic bouffant. In honour of Hanks' ever-changing wiggery, we are delighted to bring you the most questionable wigs in movie history.
1. Julia Roberts - Mother's Day (2016)
Julia Roberts is not averse to a good wig. Through the years, she's used all manner of fake hair to construct a varied range of characters. But her wig in Mother's Day is so arresting that it generated headlines from the release of the poster alone (one Twitter user suggested they rename the movie 'Julia Robert's Wig', and we're kinda on board).
While many presumed it was a character-based homage to Anna Wintour, the real story behind the hairpiece is actually far more interesting. People confirmed that it's the exact same piece that Roberts wore in Notting Hill, and that movie's movie-within-a-movie, the naff sci-fi 'Helix'. For reasons unknown to the world (or hair science), Roberts' opted to recycle that specific wig for the role.
We. Are. Obsessed.
Find Mother's Day in On Demand > Movies > Virgin Movies
2. Nicolas Cage - Con Air (1997) / Pretty much all of his movies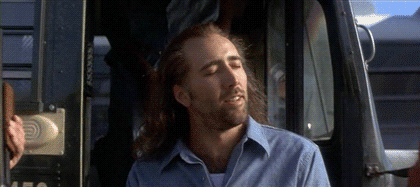 Nicolas Cage is a man of many talents - bee enthusiast, bear puncher and incredibly dodgy wig wearer.
From the early mullet-y days of Con Air through to the balding afro-y fluff of Adaptation, and then the obviously-stapled-on be-coiffed barnet of Ghost Rider (how it didn't fly off as he zipped around the city on that motorcycle, we'll never know), Cage is a wig-wonder as bold as he proud. Wonderful
Con Air is available now on Sky Cinema
3. Emma Stone - The Help (2011)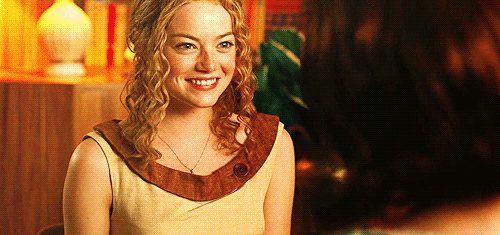 Emma Stone is a beautiful woman. Whether she's rocking her natural blonde hair, or her beloved auburn tones, her hair's always on point. Well, that is, until she starred in The Help.
It's like a party decoration come to life. Bad.
4. Taylor Lautner - Twilight (2008)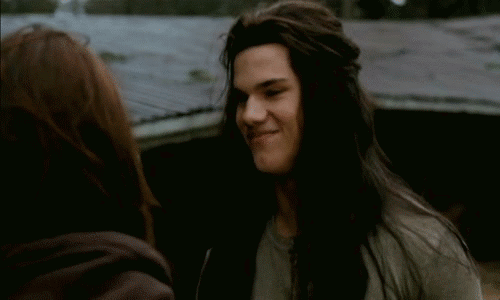 Twilight's full of impossibly fantastical things - glittery vampires, abstinent teenagers etc etc. But the most ludicrous thing of all was undeniably the wet mullet straddled across poor Taylor Lautner's bonce.
"The wig… was a very important co-star," he told MTV at the time. "There was hatred between both of us. It did not like me, I did not like it. Not fond memories."
Thankfully, he used his mighty werewolf powers (probably) to shed and strip it back for the last three films - but his luscious, flowing locks really do steal the show in the first movie. Because, frankly, how on earth is anyone ever going to take a love triangle seriously if one of your leading men is rocking a barnet like a mop?
Find The Complete Twilight Saga in On Demand > Movies > Virgin Movies
5. Bruce Willis - Surrogates (2009)
Curtains went out of style in the 90s, so positioning your lead character with floppy follicles is a curious stylistic choice for a movie set far, far into the future.
On the plus side, it did make him look as inhuman as he's ever looked (although arguably Bruce Willis with any kind of hair is always pretty unsettling), so considering the whole surrogate robot storyline, that's an, erm, win
6. Colin Farrell - Alexander (2004)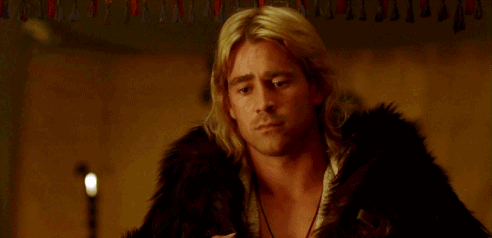 Colin Farrell is a very handsome man. A preposterously gorgeous man. So it takes quite the wig to sully his visage.
Oliver Stone was keen to have his leading man honour the infamy of its titular character, so naturally he opted for Farrell to don a blonde wig. It did not work well. Amazingly, it's not even the first time he's been caught with wigly crimes against humanity.