The nights are longer, the sun has gone on holiday and there's a very definite chill in the air: the harsh winter calls for TV to match. If you're after drama that's cold and calculating, stop by our Nordic Noir collection for maximum chills – there's nothing like a good Nordic Noir for raising goosebumps on the skin. If you're new to the whole Scandi crime vibe, here's a starter for 10 that's worth its weight in krone.
Wallander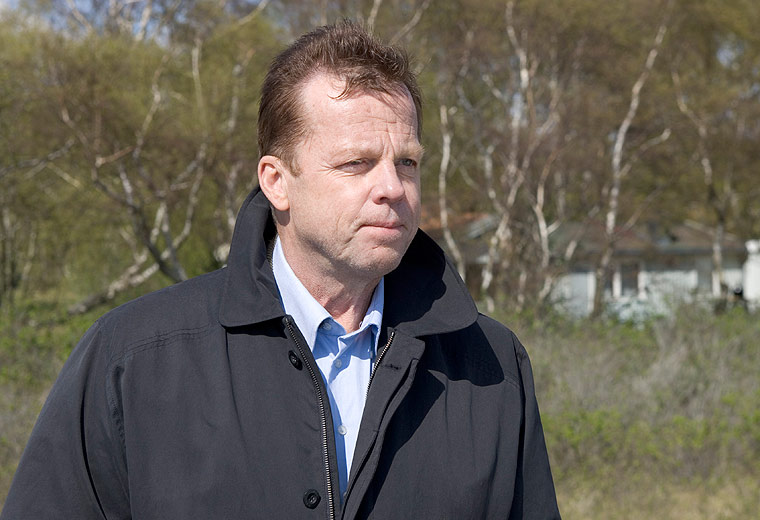 I'm noticing a distinct lack of Kenneth Branagh in that picture? That's because this is the 2005 original Swedish series, starring Krister Henriksson as Detective Kurt Wallander. Branagh didn't jump on the gravy train until the 2008 UK remake. Mmm, Swedish gravy.
So what's Wallander's deal? He's a divorced Swedish detective operating out of Ystad, Scania in the southernmost tip of Sweden. He quite frequently finds himself up to his Swedish meatballs in pagan rituals, crime syndicates and murder cases, rather unlike the actual Swedish police, who aren't exactly busting a perp-per-minute.
If I start it, am I going to get sucked in? Most definitely. There are 32 episodes in total, each of which are somehow more thrilling and Scandinavian than the last. Let's just say there's a reason the British remake followed so hot on its heels.
Find Wallander series 1-2 in On Demand > Box Sets > Drama
Van Veeteren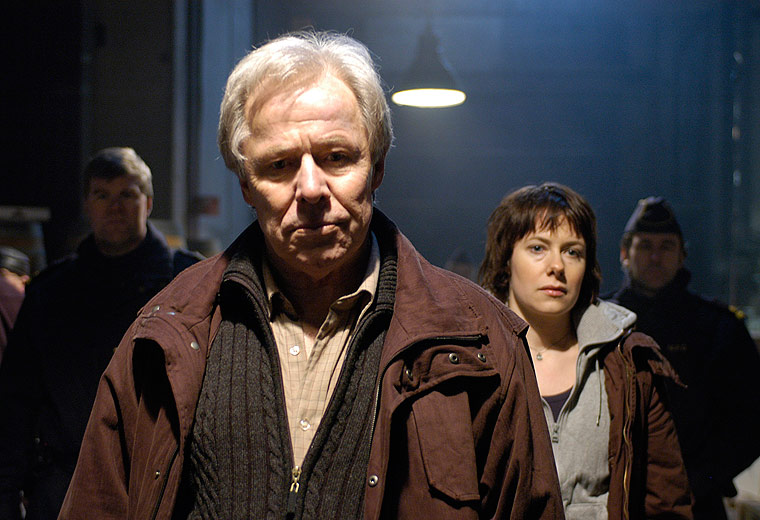 Didn't he used to play for Manchester United? Not quite. Van the man is a retired DCI in the fictional town of Maardam in an unspecified vaguely North-European country, but he's not the kind of guy to let sleeping dogs lie – or sleeping crimes, for that matter.
Who's in it? Swedish actor Sven Wollter, who looks a bit like a bearded Scandinavian Lionel Blair – not that that should put you off.
Does he work out of an antique book store? Funnily enough, yes he does. Like you, Van Veetern is very intuitive and, like most Scandinavians if TV has taught us anything, likes dark beer and chess.
Find Van Veeteren series 1 in On Demand > Box Sets > Drama
Crimes Of Passion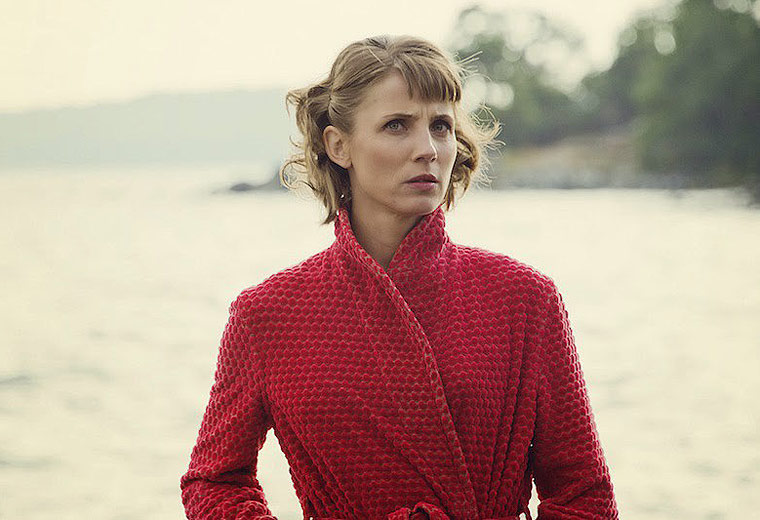 Sounds like late-night Channel 5 erotica, but actually it's...? A series of six feature-length crime tales adapted from the famous Swedish novels of author Dagmar Lange. So it's not even a little bit erotic. Well, maybe a little.
Who's in it? That woman from that thing? If you mean Tuva Novotny from Eat Pray Love, then yes! Novotny plays Puck Ekstedt, a literature student that solves crimes in 1950s-era Sweden with the help of her boyfriend Einar and a police superintendent played by Ola Rapace. A bit like The Press Gang, a bit.
Any relation to Noomi Rapace? Yep: Ola is the ex-husband of Noomi, star of The Girl With The Dragon Tattoo movies, adapted from Sven Larsson's Millennium novels: arguably ground zero for the Scandi crime scene.
Find Crimes Of Passion series 1 in On Demand > Box Sets > Drama
Anno 1790
Who's the main character? Say hello to, and then spellcheck, Johan Gustav Dåådh, a former Army physician turned criminal investigator working out of Stockholm. Note to Sweden: enough with the little circle things over letters – they're a nightmare to find on a British keyboard.
What's his gimmick? Get this: history. No wait, come back! Dåådh is an avid historian and is inspired by the French revolution, but at the same time, struggles with the current revolutionary landscape in his homeland, grasping to understand the modern world. Also he solves crimes.
How many episodes are there? Tio. That means 'ten' in Swedish. See? You're learning already!
Find Anno 1790 series 1 in On Demand > Box Sets > Drama
Nebbie e delitti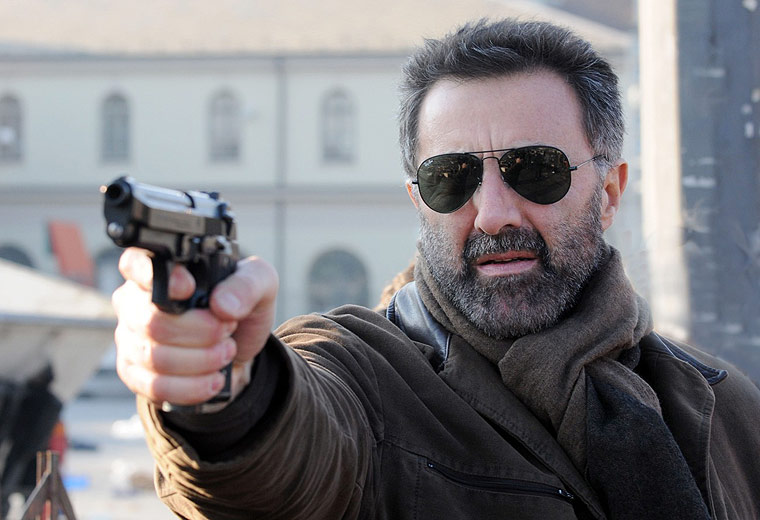 Translation please? That means "Fog and Crimes", a super-literal translation for a Scandi crime series. There's fog. There's crime. What more do you want?
Hang on. There aren't any little circles over the letters. Is this even Scandinavian? Well spotted: no, it isn't. Fog and Crimes is actually Italian, but it's still very much channelling the same Nordic Noir vibes as its fellow collection mates.
Who's the main guy? Who's the Taggart? That'd be PI Franco Soneri, who solves crimes on the banks of the River Po, running through the Ferrara region. If you think it sounds a bit like the fictional crime serial 'Night Boat' from The Simpsons, then I am clearly not doing my job properly.
Find Fog And Crimes series 1 in On Demand > Box Sets > Drama
Forbrydelsen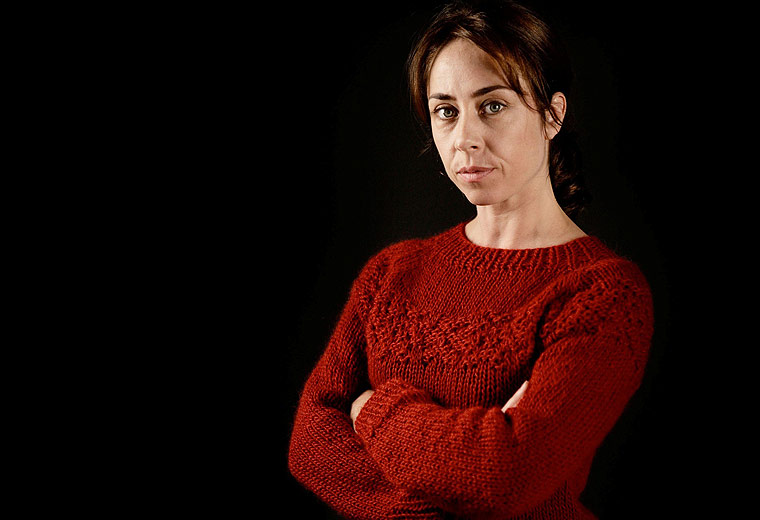 I know this one. It's The Killing, right? Correct. The daddy of Danish crime dramas. Forbrydelsen is the nucleus of the Nordic Noir genre: everything that has come after it owes it a debt of gratitude.
It sounds like Rob Bryden should be in it. Is he? Um, he is not. The star is Sofie Gråbøl who plays Detective Inspector Sarah Lund, investigating the murder of a young girl and how it affects the family, the police and the politics of its native Copenhagen.
Is it better than the American remake? It is. Miles better. And the jumpers in it are miles better too. It's pretty much the cream of the crop of Scandinavian crime dramas.
The Killing (both the Danish version and the US version) is available to watch now on Netflix
The Bridge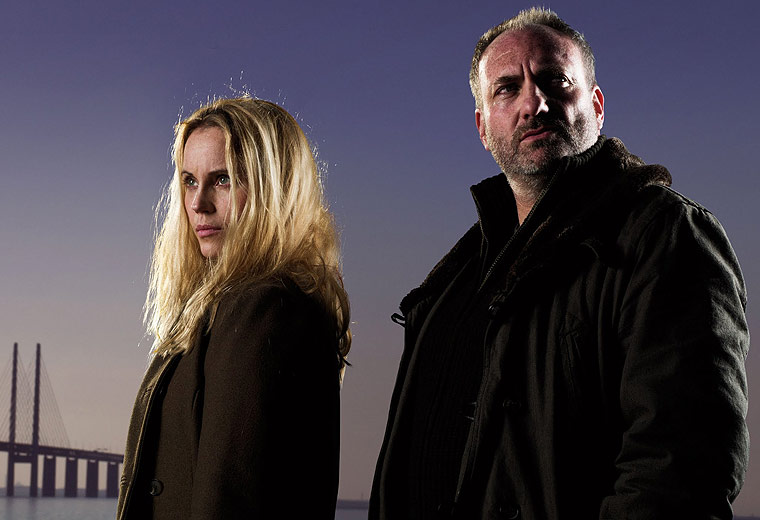 What's the saga? Did you know? Did you know that the main character is called Saga Norén? Because that'd be an odd thing to say if you didn't know. Anyway, Saga is a Swedish police detective lumped with the most puzzling case of the century.
Sounds like Jonathan Creek. It's nothing like Jonathan Creek. It all revolves around a body – or two bodies, to be precise: one top half and one bottom half – dumped on a bridge between Malmö and Copenhagen, technically straddling twin police jurisdictions.
Did they really squeeze three seasons out of one bridge? Well, no. Not quite. Season two is also set on the same bridge but that's because a deserted boat crashes into it, leaving another mystery to solve. Okay, it's a tiny bit like Jonathan Creek, but Swedish. And sexy. And quite depressing. But it's great and look just watch it okay?
Beck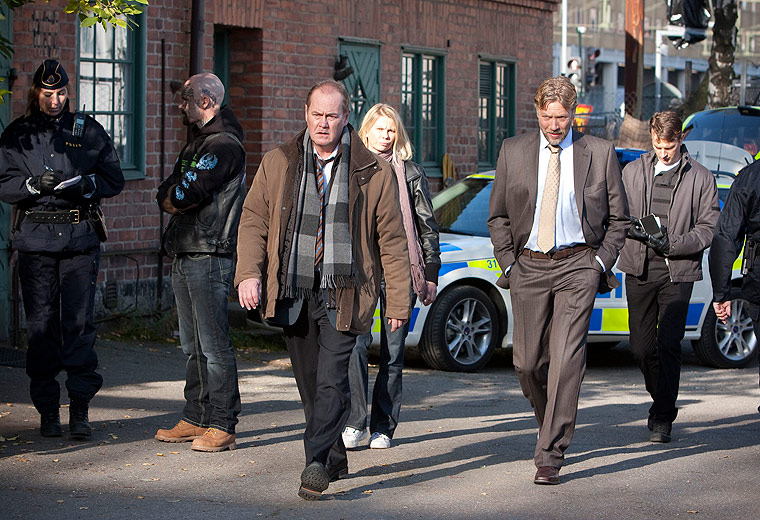 I'm going to assume that the alt-rock star Beck is not involved at all, and actually this is all about a grumpy Swedish police detective called Martin Beck instead. Would that be accurate? W- yes, actually.
And would it also be safe to assume that the series of Beck films, based on the books by Maj Sjöwall and Per Wahlöö, spanned over 30 years? Uhhh....
Not to mention the highly-acclaimed TV series, which has been running since 1997, with Peter Haber as Martin Beck? Hey, are you reading my own notes back to me?
Yes. Please stop it.
Borgen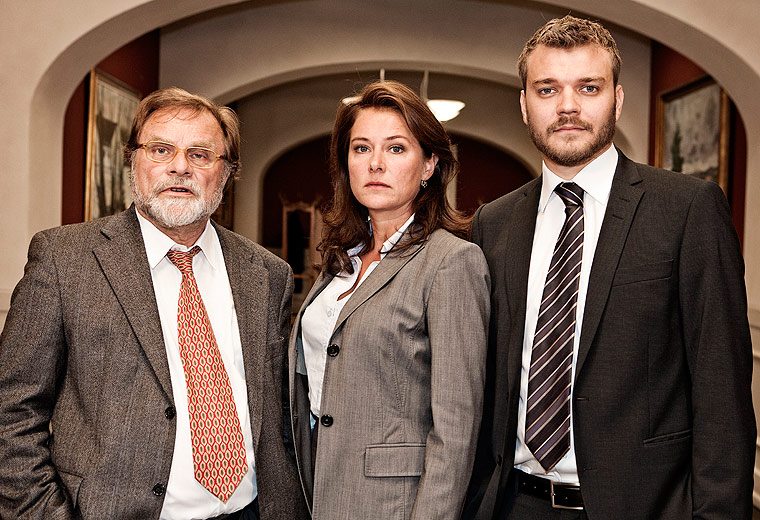 Ooh, a little bit of politics. I thought it'd be nice to take a break from all the killing. Borgen is set in the Danish political system, following Sidse Babett Knudsen's politician Birgitte Nyborg rises through the ranks to become Denmark's first female Prime Minister.
Where do I know her from? Sidse Babett Knudsen? Maybe you saw her in Ron Howard's Da Vinci Code sequel Inferno? Or classing up the joint in Westworld? Or maybe you're just a fan of quality Danish drama.
Is it a bit like House Of Cards? Nyborg isn't half the sociopath that Frank Underwood is; Borgen is a bit more low-key than that, although that's not to say that Danish politics are any less cloak and dagger than US politics. Interestingly, Denmark really did get its first female Prime Minister after two seasons of Borgen had already been aired.
River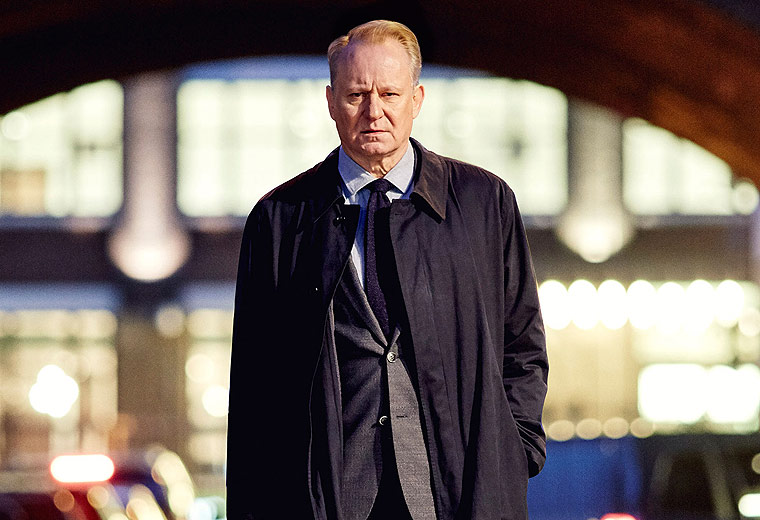 Ooh, I like Stellan Skarsgård. I'm surprised he's not been in a Nordic Noir thing before. Technically this isn't a Nordic Noir because it's British and set in London. But Skarsgård is very Swedish, so it still counts.
Fair enough. Thanks for the free pass. And since you're interested, he plays John River, a Detective Inspector who is haunted by the ghost of his former colleague, who was murdered on the job. The six-part series sees him attempt to find her killer.
Did he look in the river? Maybe. I think the title is referring more to the character's surname rather than the body of water, to be honest.
River series 1 is available to watch now on Netflix