Time travel TV shows are, like, sooooo hot right now. With the likes of Timeless airing on E4, Travelers on Netflix and 11.22.63 currently available to binge-watch On Demand, fans of what Doctor Who refers to as "wibbly wobbly, timey wimey stuff" are spoilt for choice. To that end, we've rounded up a list of the best time travel shows currently on TV and taken a look at what makes them tick.
Timeless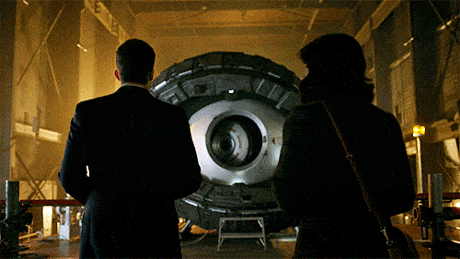 E4's hugely entertaining sci-fi show sees a group of thrown-together heroes – historian Lucy (Abigail Spencer), soldier Wyatt (Matt Lanter) and scientist Rufus (Malcolm Barrett) - travelling to a different time period each week in order to stop "time terrorist" Garcia Flynn (Goran Višnjić) from changing the course of American history. What's interesting about the show is that the heroes are flawed and often end up making things worse.
Timeless airs on Wednesdays at 9pm on E4 and is available on Catch Up after broadcast
11.22.63.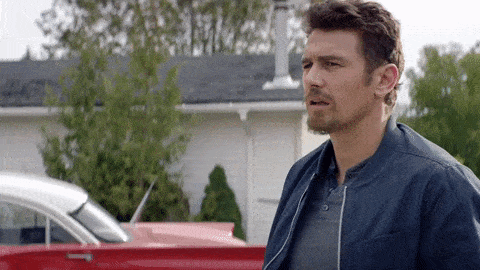 Based on the novel by Stephen King, this eight-part sci-fi series stars James Franco as Jake, an English teacher who accepts a mission to stop the assassination of President Kennedy after his friend Al (Chris Cooper) shows him a time portal in a diner that transports him to 1960. However, Jake complicates his mission by falling in love with Sadie (Sarah Gadon) in 1960. Worse, he soon discovers that the past doesn't want to be changed and the closer he gets to achieving his goal, the harder the past pushes back. Think JFK meets Final Destination, with a dash of romance.
Find 11.22.63 in On Demand > Box Sets > Drama
Travelers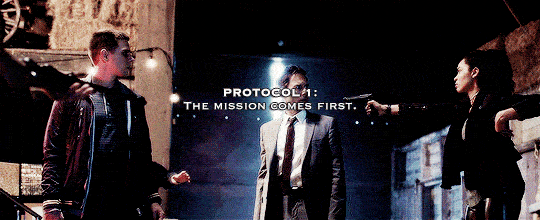 Created by Brad Wright, Travelers centres on a group of special operatives who have been sent back in time from the distant future in order to prevent the near-total destruction of humanity. The catch is that the team have to inhabit the bodies of people in the 21st century who are just about to die, whose lives they then have to maintain to avoid attracting unwanted attention. Smartly written and showcasing some impressively high production values, the show exploits its fun premise in a number of interesting ways, with the group's actions having unexpected consequences. Plus, fans of season 1 can rejoice, as the show has recently been renewed for season 2.
Travelers is available to watch on Netflix now
Continuum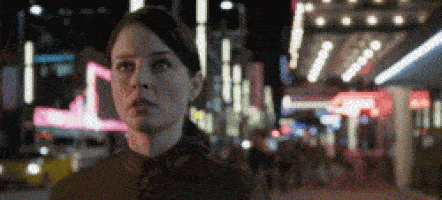 You've got to love any show that has a time travel device called The Time Tangerine. Canadian sci-fi show Continuum stars Rachel Nichols as Kiera Cameron, a cop from the year 2077, who inadvertently time-travels to 2012 when terrorist group Liber8 use the Time Tangerine to escape their imminent execution on death row. With Liber8 hell-bent on continuing their destruction in 2012, Kiera has to try and stop them before they change the future. Packed with great twists, Continuum has a lot of fun with its premise and there's a special treat for X-Files fans in the savvy casting of William B. Davis, aka the Cigarette-Smoking Man.
Continuum seasons 1-4 is available to watch on Netflix now
DC's Legends Of Tomorrow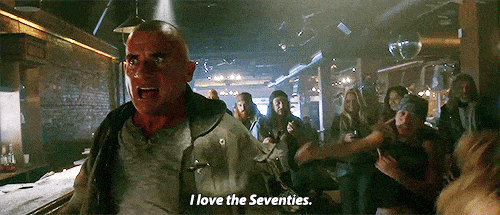 Conceived as a spin-off show for characters that had appeared in DC superhero shows Arrow and The Flash, DC's Legends Of Tomorrow sees Time Master Rip Hunter (Doctor Who's Arthur Darvill) recruiting a team of lesser-known DC Comics superheroes (including Brandon Routh as The Atom and Caity Lotz as White Canary) to travel through time on a desperate mission. The show serves up a signature blend of humour, emotion and superhero action, with the time travel element allowing the team to have a lot of fun with various different time periods and genres each week.
DC's Legends Of Tomorrow airs on Thursdays at 8pm on Sky 1 and is available on Catch Up after broadcast
Doctor Who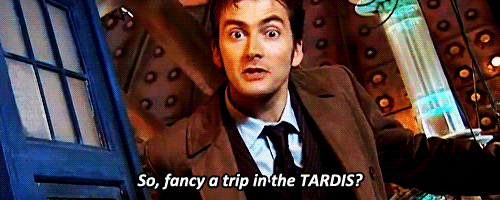 The BBC's long-running sci-fi staple may be the grand-daddy of time travel TV shows, but it's surprising how little the writers actually engage with the core concept each week. Instead, the TARDIS is mainly used to get the Doctor and his companion to whichever time period and/or planet they're going to be running around in that week. The most fun the show has ever had with the idea was that time Tom Baker got trapped in a time loop...trapped in a time loop...trapped in a time loop...
Doctor Who series 1-8 is available to watch on Netflix now
The Flash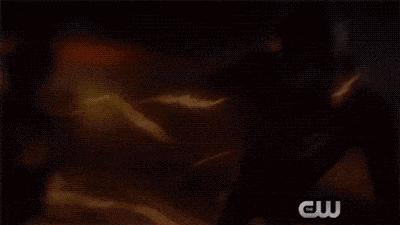 Strictly speaking, the popular DC superhero show isn't really a time travel show per se, but the concept was nevertheless introduced in the first season, when it transpired that if Barry Allen (Grant Gustin) ran fast enough, he could travel through time. Since then, time travel has been a recurring feature, to the point where the current season centres on The Flash creating an alternate everything's-gone-wrong timeline called Flashpoint after he goes back in time and changes the past.
The Flash airs on Tuesdays at 9pm on Sky 1 and is available on Catch Up after broadcast
Rick And Morty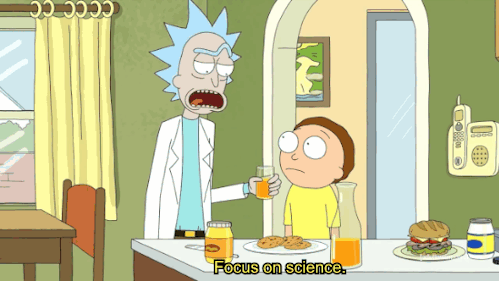 Like The Flash, adult animated sci-fi comedy Rick and Morty isn't primarily a time travel show, but the concept has popped up a handful of times over the course of two seasons, most notably in the season 2 episode A Rickle in Time, in which an argument between mad scientist Rick and his neurotic grandson Morty leads to the creation of two alternate timelines. Also, fun Rick and Morty fact: the show originated as an animated parody of Back to the Future and if that's not a time travel connection then we don't know what is.
Rick And Morty seasons 1-2 is available to watch on Netflix now
Time After Time
Produced by Kevin Williamson, this updated version of the 1979 cult movie (itself based on a novel by Karl Alexander) hasn't actually aired anywhere yet, but it looks like it could be a lot of fun, based on the trailer. The story sees H.G. Wells (Freddie Stroma) attempting to capture Jack the Ripper (Revenge's Josh Bowman) after the latter steals Wells' time machine and escapes to present-day New York, intent on continuing his murderous rampage. We can't wait.
Ok, so this one isn't available to watch right now, but if someone could just invent time travel so we can jump forward to when this is on TV, that would be great. Thanks.