Broadchurch is back, and so is Catastrophe. And if that isn't enough to excite you, how about the adventures of a young Jane Tennison?
Broadchurch
Monday 27th February at 9pm on ITV (CH 103)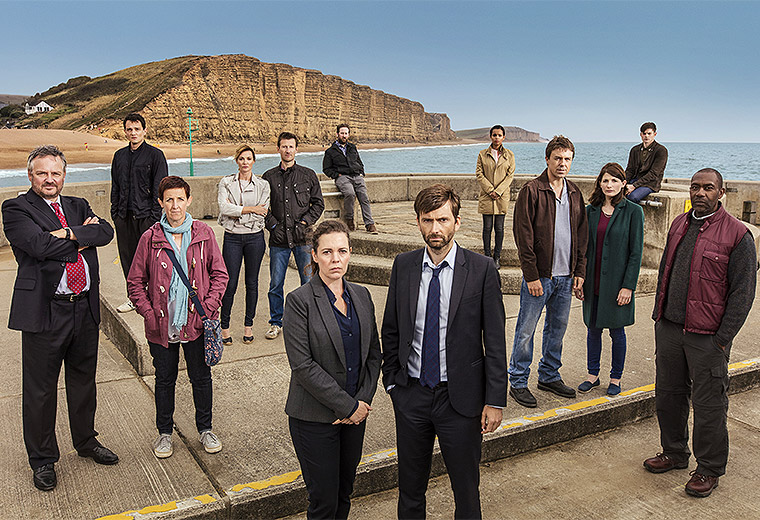 Why you should watch: Because it's series three of Britain's biggest telly phenomenon, and missing it is tantamount to treason.
But what about season two not being that great?: That was then. This is now. And this run looks to be incredible.
What's the case?: A vicious sexual assault is the harrowing hook, but – this being Broadchurch – things are bound to sprawlingly complex.
Scene stealer alert: Corrie's Julie Hesmondhalgh is set to be the standout star of this series.
They're not laughing now: Rather surprising cast additions including comedians Charlie Higson, Lenny Henry and Roy Hudd.
Record Broadchurch now on TV Anywhere
Black-ish
Tuesday 28th January at 8.30pm on E4 (CH 110)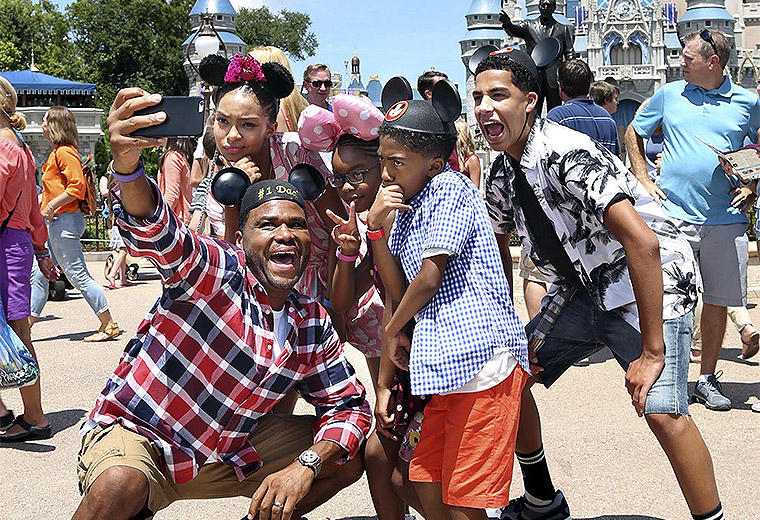 Why you should watch: The bold comedy about a up-scale African-American family returns, and it's required viewing.
Also: Laurence Fishburne is the main guy's dad, Pops. Who can resist seeing Morpheus as someone called Pops?
What they're up to: The new season begins with a grand trip to Walt Disney World, with a VIP tour no less.
The big question: What does it mean to be black and American today? Something to ponder in between the belly laughs.
High praise alert: One US reviewer has called it "one of the only new network comedies worth watching".
Record Black-ish now on TV Anywhere
The Secret Chef
Tuesday 28th February at 8pm on ITV (CH 103)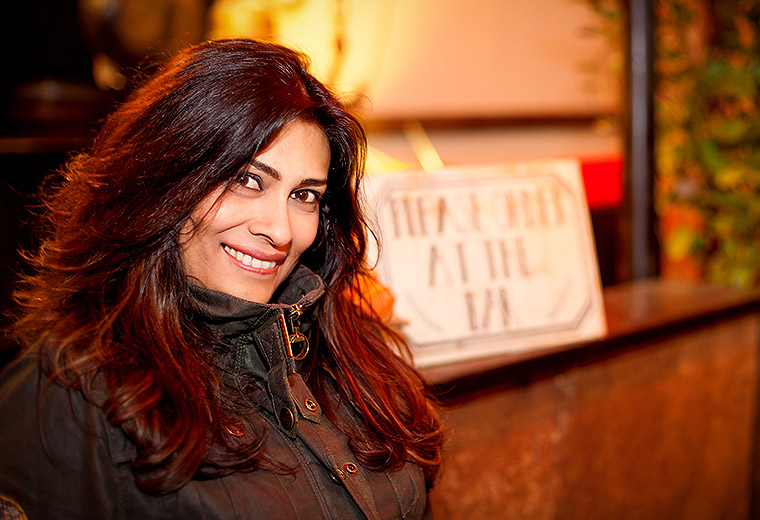 Why you should watch: Because we're all foodies now, right?
What's the gist?: This new series sees inept home cooks secretly trained up by a top chef, before putting on a spread for baffled friends and family.
First up: A 51-year-old wife and mum from Rochdale, who is a self-confessed catastrophe in the kitchen.
On the menu: Indian street food, courtesy of expert chef Nisha Katona.
Extra reason to watch: It's narrated by Mel from Mel and Sue, and we'd happily hear her narrate a programme about bins. This will be much more fun than bins.
Record The Secret Chef now on TV Anywhere
Catastrophe
Tuesday 28th February at 10pm on Channel 4 (CH 104)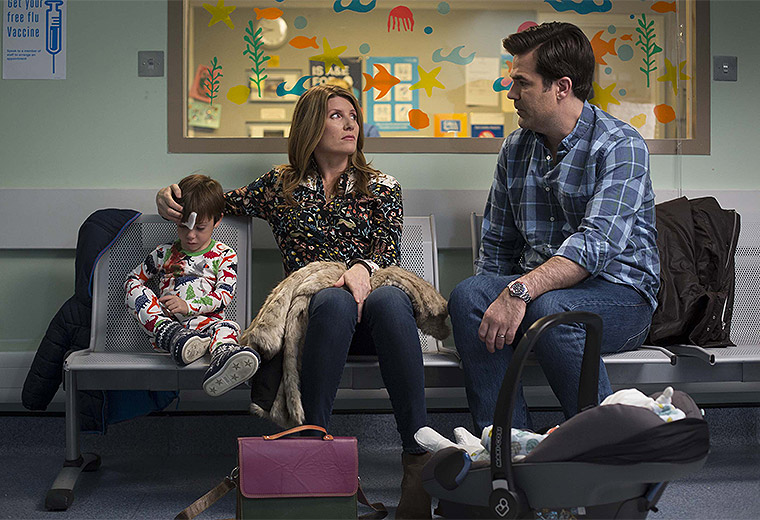 Why you should watch: Because this is absolutely, 100%, 10/10 Britain's best comedy, and it's back for a new series.
Where are we at?: The most awkward moment in a show full of awkward moments, is where.
What's happened?: Rob has found apparent evidence that Sharon's been cheating on him, is what.
Yikes: Yeah, but they'll get through this. Right? RIGHT?
Best use of the word "cognisant" ever: Speaking of the loss of Carrie Fisher, Sharon Horgan said: "Thank God we were cognisant of the privilege of having her with us, so we always made sure we put our best foot forward whenever we wrote for her."
Record Catastrophe now on TV Anywhere
Mike & Molly
Wednesday 1st March at 8.30pm on Comedy Central (CH 132)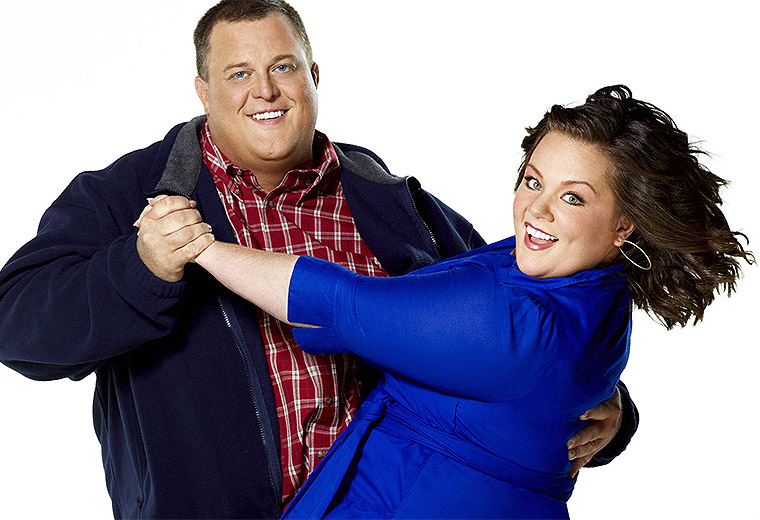 Why you should watch: Prepare for the last ever season of the sitcom that propelled Melissa McCarthy to superstardom.
Info for those late to the party: It's the touching saga of two plus-sized people who fall in love after meeting at Chicago Overeaters Anonymous.
Sounds… sweet?: Well, it's a heck of a lot more romantic than swiping on Tinder.
What's happening: Well, at the moment, Mike and his cop partner are sulking with each other. As only overgrown men-children can sulk.
What will be happening: A prominent character will have a heart attack. In a funny way. Hopefully.
Record Mike & Molly now on TV Anywhere
Benidorm
Wednesday 1st March at 8pm on ITV (CH 103)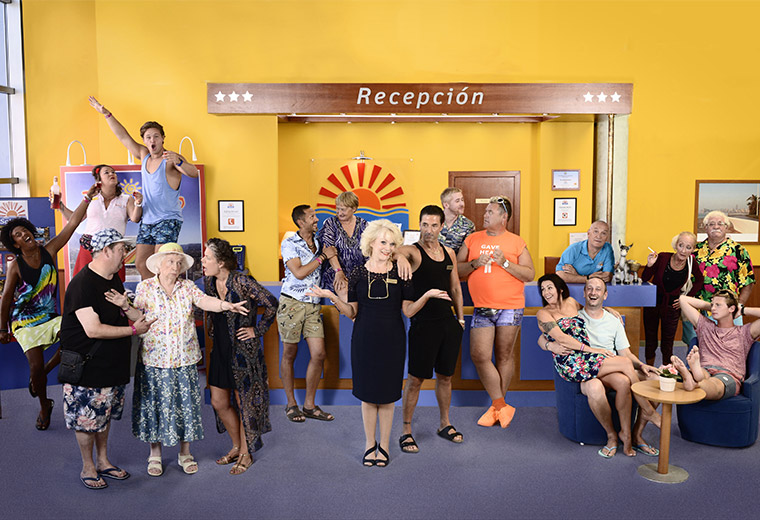 Why you should watch: Slap on the suncream, because we're off to the Solana hotel for the new series of this cheeky comedy.
What to expect: Japes, capers, bad short-sleeved shirts and the odd fart.
What not to expect: Subtlety, class or anything remotely sophisticated.
Why it's good: It's like going on a trashy holiday, but without the expense, hangover or drunken tattoo.
Unlikely thesp alert: Nigel Havers will be showing us his silly side as a dentist.
Record Benidorm now on TV Anywhere
Quantico
Thursday 2nd February at 9pm on Alibi (CH 126)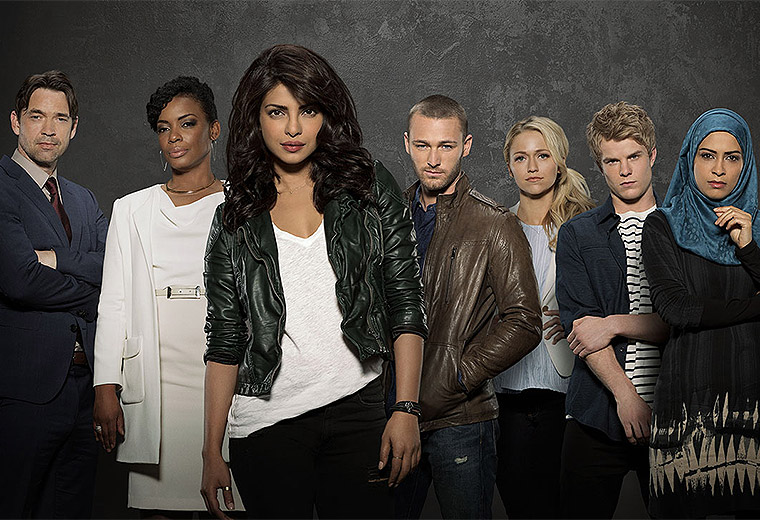 Why you should watch: The sexy, glossy, thrilling series about pretty people battling terrorists is back for a new season.
Where are we at?: Our leading lady, Alex Parrish, has just foiled a nuclear attack by a crazed FBI agent.
Why the title is a bit moribund: This season actually leaves Quantico behind, with Alex joining the CIA training facility called The Farm. But "The Farm" probably wouldn't have made such a good name for a glossy thriller.
Timeline shenanigans alert: As with season one, we'll be flashing forward and backwards to follow separate timelines.
Awesome British star alert: Our own Russell Tovey joins the cast as a cheeky chappie who may or may not have sinister secrets.
Record Quantico now on TV Anywhere
Prime Suspect 1973
Thursday 2nd March at 9pm on ITV (CH 103)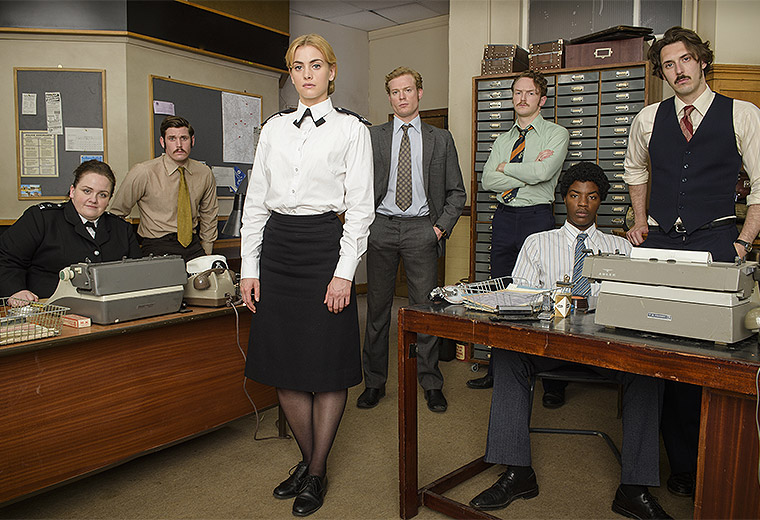 Why you should watch: It's the much-hyped prequel to the classic Helen Mirren police drama.
What's the gist?: We follow the early years of Jane Tennison, as she deals with even more casual misogyny than the older, Helen Mirren version would.
What's the crime?: The murder of a girl in Hackney. In the days before Hackney became synonymous with hipsters, food markets and cocktail bars.
What to say: "This promises to be a fascinating look at the origins of an iconic detective."
What not to say: "So it's basically Life on Mars without all the Doctor Who-ish stuff, then?"
Record Prime Suspect 1973 now on TV Anywhere

Lethal Weapon
Friday 3rd March at 9pm on ITV (CH 103)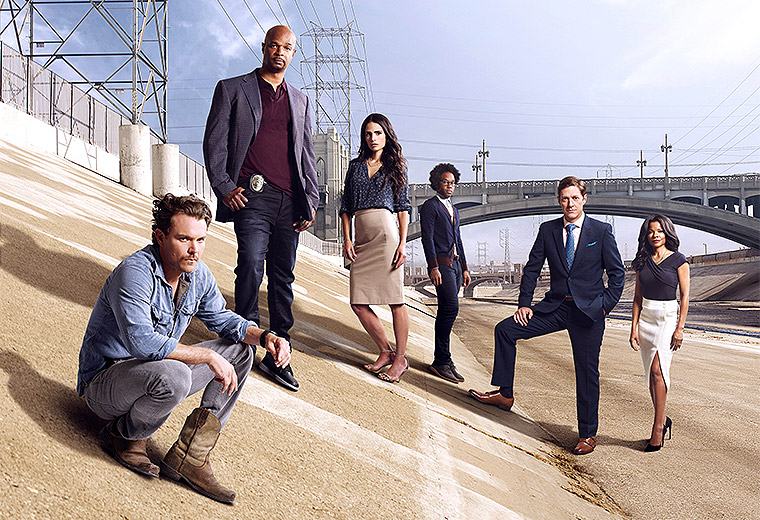 Why you should watch: Because we're not getting too old for this... stuff.
Why it might actually be great: It's easy to be cynical about TV show reboots of classic films, but this looks like it has the right emphasis on sass, explosions and yet more sass.
Who's in it?: Clayne Crawford is Mel Gibson, and Damon Wayans is Danny Glover.
Is it the same dynamic?: Yes, Riggs is still a haunted nut-job, and Murtaugh is still just looking to get home in one piece.
What we most want to see: A reboot of Joe Pesci's character. If the series gets that far.
Record Lethal Weapon now on TV Anywhere
Top Gear
Sunday 5th March at 8pm on BBC Two (CH 102)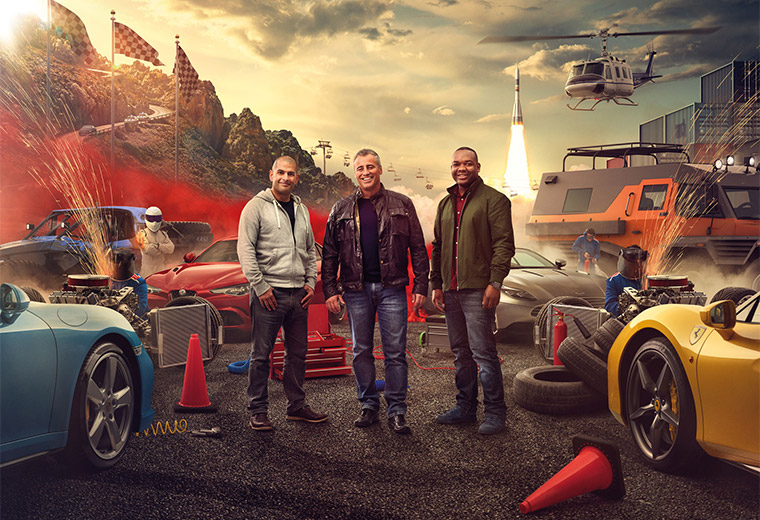 Why you should watch: It's Top Gear.
Also: It's got a bit where Matt LeBlanc is in driving a car, in a tuxedo, saying "Ohhh it's ON."
Also, also: Chris Evans is gone, which is a good thing. Sorry, Chris.
Is it all pointless now?: Stop moaning, petrolheads. It's Top Gear.
Unexpected grisly food alert: The new series will also feature our hosts guzzling bits of horse. That's not how horsepower works, Matt.
Record Top Gear now on TV Anywhere