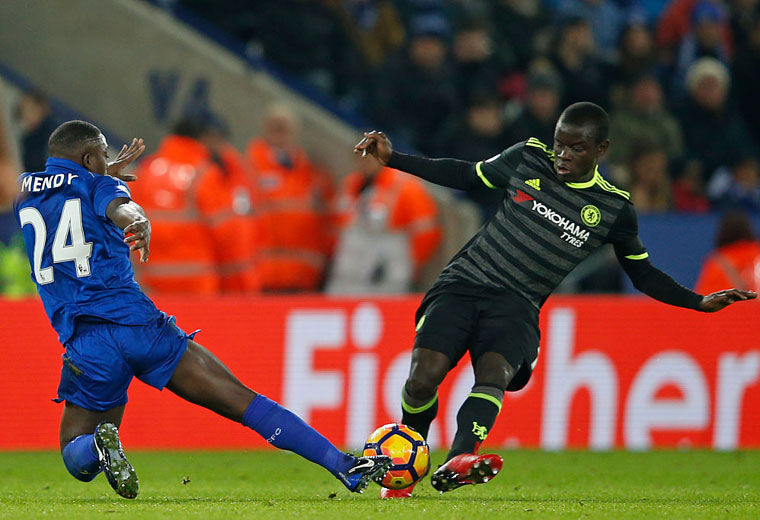 Leicester averaged 17.32 successful tackles per Premier League match last season - this year they are managing just 12.04. The Foxes also registered 21.58 interceptions per game in the top flight last year, whereas this season it's dropped to just 14.08.
That lack of force in the centre is allowing opposition teams to waltz straight through, with Leicester's average goals conceded per Premier League game climbing from 0.95 to 1.71.
Mahrez and Vardy's form
It's not just losing a key man that has greatly affected Ranieri's men, but a significant dip in form from the other two stars that sent the Foxes to the title.
Jamie Vardy and Riyad Mahrez netted 24 and 17 league goals last season respectively - just over 60% of the team's 68 total Premier League finishes.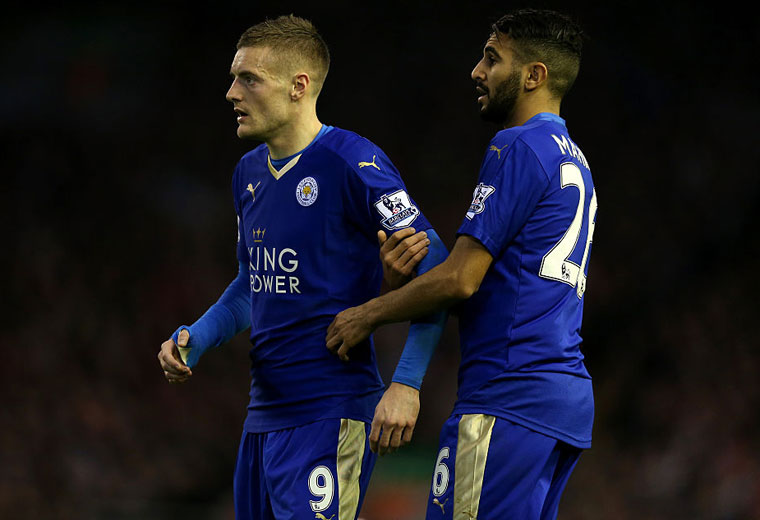 So far between them this year the pair have just eight goals in the top flight. Both had scored many more than that at this point of the campaign last year (Vardy with 18, Mahrez with 14).
In Vardy's case there is evidence to suggest the England international simply isn't getting the same chances, with the striker averaging only 1.51 shots in the league per match to the 3.30 he was averaging last season.
For Mahrez though there is only a 0.10 dip in his shots-per-match amount, indicating that particularly the Algerian is not getting close to the levels that made him the PFA Player of the Year last season.
Second Season Syndrome
While Second Season Syndrome is more associated with recently promoted sides being found out in their second campaign, the same can be applied to Leicester and their style of play.
The Foxes' direct, counter-attacking style of football was a stab in the heart of every purist and passing enthusiast last term, but it worked brilliantly and helped Ranieri's men perform miracles.
This year though their opponents are more switched on to Leicester's approach and are not affording attacking players like Mahrez, Vardy and to an extent Islam Slimani the space they were allowed last season.
Leicester are averaging, per league match, ten more passes of the ball. It may not sound a lot but last season there was more instinct to Leicester's play, with arching long-passes over the top to Vardy often resulting in a chance and goal.
This year those opportunities aren't presenting themselves, meaning the Foxes are being forced to play the ball to feet more often than they are used to rather than crafting a shot on target.
From outside chasers to title defenders
Maybe not all of this is Leicester's fault. Not since the 2008-2009 season has a team successfully retained the Premier League title, which just goes to show how competitive the league is.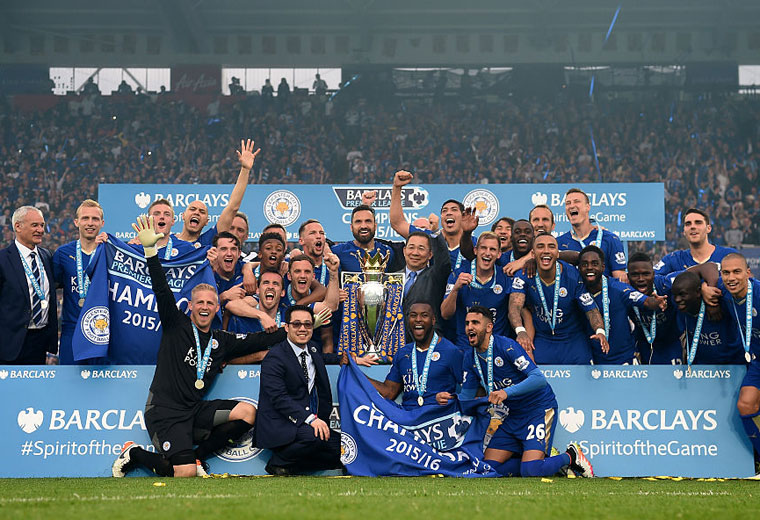 Of course no one gave the Foxes much chance of winning the competition in the first place, let alone doing so two years in a row. The only other side to win the Premier League title once - Blackburn Rovers in 1995 - should also be considered. The following season they finished seventh, 21 points off of first place.
Leicester stand to be the worst defending champions in Premier League history but as Chelsea showed last year, success doesn't guarantee continued success.
The two times Manchester City have won the league they have suffered with complacency the following season. The last time Manchester United claimed the title they finished seventh the year after.
In recent times it has proven tougher than expected to be the reigning champions. Leicester, completely new to this scenario, could not have possibly prepared as effectively; just as the top Premier League sides have already learned.