Get set for a massive week of live football on Virgin TV, with the UEFA Champions League, Emirates FA Cup, Serie A and Bundesliga all on BT Sport, plus two epic Emirates FA Cup ties on BBC One! If you're wondering how to make sense of all this drama, let us take you through the ten things you should be keeping an eye on…
1. The big homecoming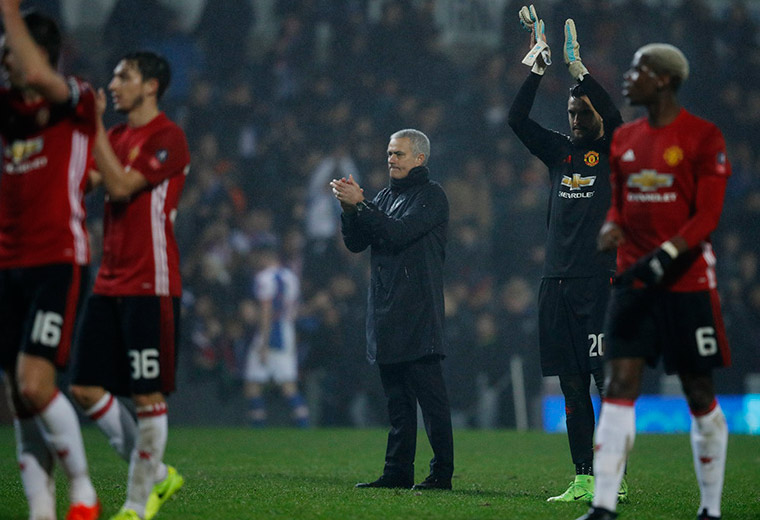 Emirates FA Cup: Chelsea v Manchester United, Monday, 7.30pm, BBC One HD (CH 108)
José's heading back to the Bridge! But don't expect too much goodwill when United and Chelsea go head to head in the quarter-finals. The Red Devils were battered 4-0 in the Premier League this season and arch-schemer Mourinho will have revenge at the forefront of his mind.
2. Leaky defences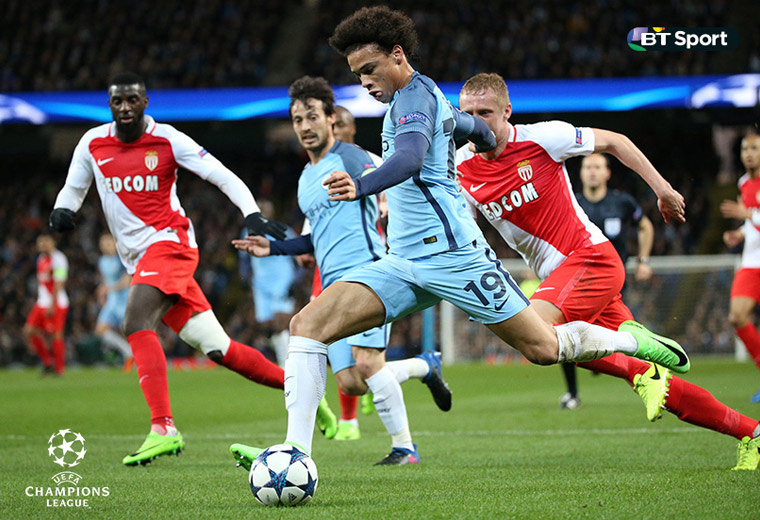 UEFA Champions League: Monaco v Manchester City, Wednesday, 7pm, BT Sport 2 HD (CH 528)
Fans of dogged defensive displays, look away now. Monaco and Manchester City are great at scoring goals – they just don't know how to keep them out at the other end. After their eight-goal thriller last time out in the last 16, get set for your neck to be aching come the full-time whistle on Wednesday, because it's all set to be another end-to-end affair.
3. Arsenal's (potential) new manager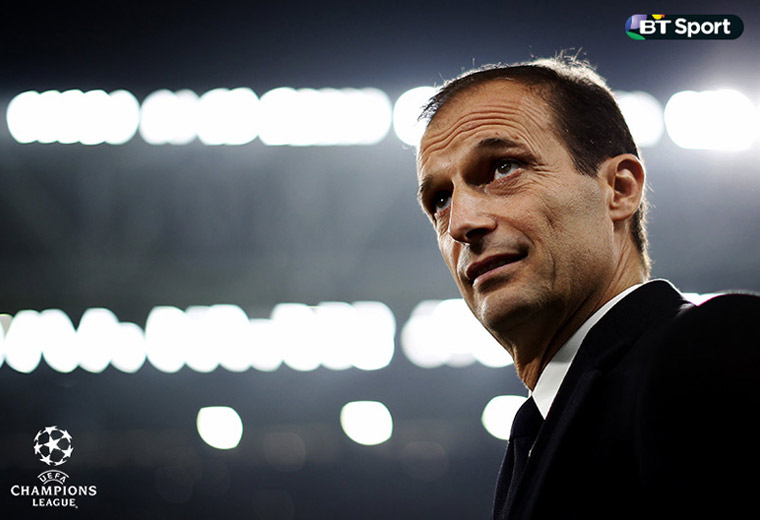 UEFA Champions League: Juventus v FC Porto, Tuesday, 7pm, BT Sport 3 HD (CH 529)
Whether he jumps or is nudged gently off the plank, it looks like Arsène Wenger will be leaving Arsenal at the end of the season (that's gonna be one heck of an episode of ArsenalFanTV). Speculation is rife as to who will replace him, with charismatic Juventus boss Massimiliano Allegri thought to be among the front runners.
4. Goalkeeping as it should be
Emirates FA Cup: Middlesbrough v Manchester City, Saturday, 11.45am, BT Sport 2 HD (CH 528)
In the red corner is Boro keeper Víctor Valdés. In the blue corner is City shotstopper Claudio Bravo. But don't be fooled – they're not even close when it comes to goalkeeping skills. Valdés has been on inspired form this season, and he could be the difference in Saturday's quarter-final at the Riverside.
5. The greatest upset in the history of footballing upsets. Maybe.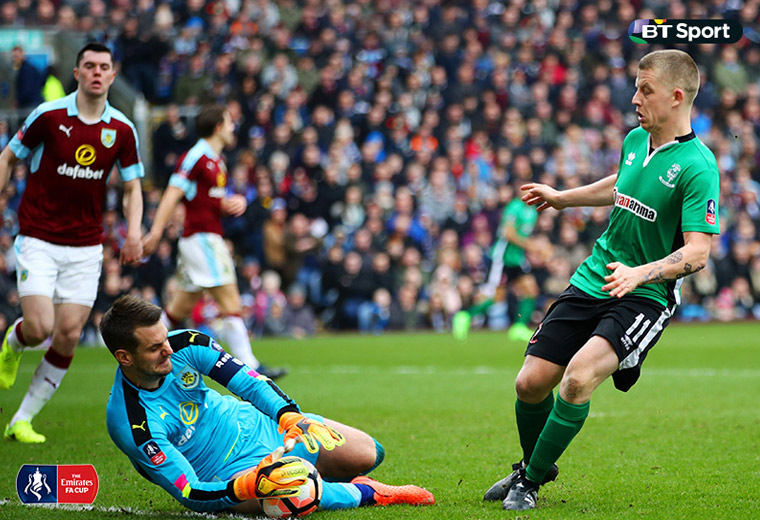 Emirates FA Cup: Arsenal v Lincoln City, Saturday, 5pm, BT Sport 2 HD (CH 528)
Non-league Lincoln City won't beat the mighty Arsenal in the quarter-finals, will they? WILL THEY? You just never know…
6. United's next signing…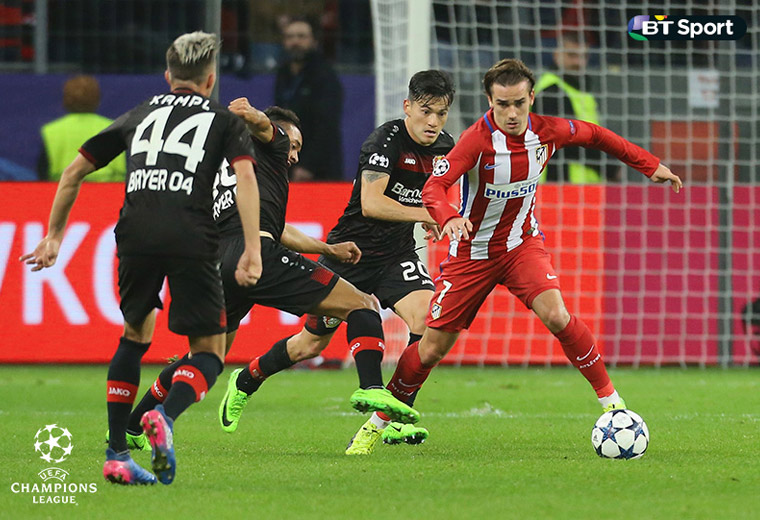 UEFA Champions League: Atlético Madrid v Bayer Leverkusen, Wednesday, 7pm, BT Sport 3 HD (CH 529)
As sure as the sun rises and Big Brother keeps getting made, Manchester United will be linked with top players. Atlético Madrid and France international Antoine Griezmann is the latest star rumoured to be heading to Old Trafford, and you can catch the forward in action in the last 16 on Wednesday.
7. … and Liverpool's next signing
Bundesliga: Hamburg v Borussia Mönchengladbach, Sunday, 4.30pm, BT Sport 2 HD (CH 528)
Having shipped 34 goals this season (that's 1.26 per game for the stat fans), Liverpool need a bit of mettle at the back if they want to challenge for honours next season. Could Mönchengladbach defensive midfielder Mahmoud Dahoud be the answer? Chelsea and Borussia Dortmund are also thought to be keen. Let the transfer battle commence!
8. Jamie Vardy's ultimate party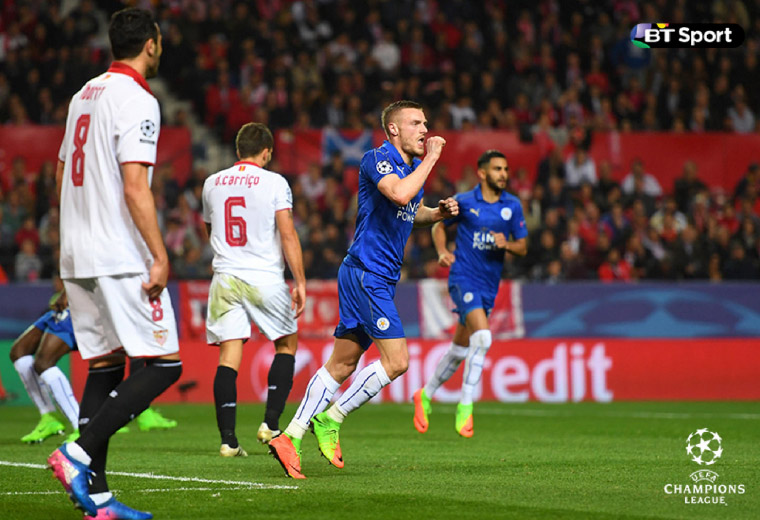 UEFA Champions League: Leicester City v Sevilla, Tuesday, 7pm, BT Sport 2 HD (CH 528)
Leicester's European adventure is hanging by a thread, but it ain't over 'til it's over. The Foxes have every chance of overturning a 2-1 first-leg deficit against Sevilla and reaching the quarter-finals. If that happens, batten down the hatches because Jamie Vardy will be going turbo
9. A proper London derby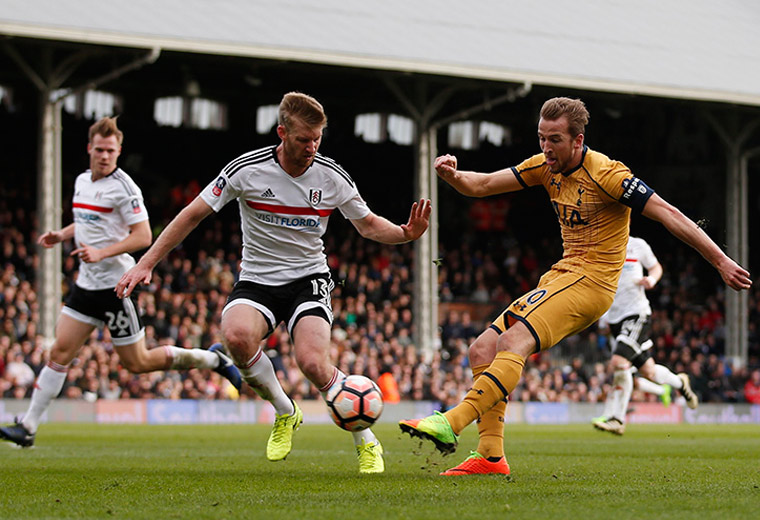 Emirates FA Cup: Tottenham Hotspur v Millwall, Sunday, 1.30pm, BBC One HD (CH 108)
Don't be so quick to think that the slick stars of Spurs will see off Millwall with ease in the quarter-finals. The Lions roared past Premier League champions Leicester in the last round and will have their tails up for their trip to the Lane.
10. A game for the nostalgists
Serie A: Juventus v AC Milan, Friday, 7.30pm, BT Sport 3 HD (CH 529)
Two words: Football Italia. Remember why you fell in love with the exotic charms of continental football by tuning in to this mouth-watering clash from Italy. It's sure to be bellissimo.