Gripping stories are everything, but gripping stories told in stunning scenery with superb cinematography, are even better. Right? We just love films that are visually inventive, whether that's through intricate set design, glorious natural backdrops or mind-blowing technical innovation. Movies that look amazing make the fictional universe they portray all the more believable, and sometimes even inspire real-life trends and fashions too. Here are 11 amazing films we think look the absolute best.
1. The Light Between Oceans (2016)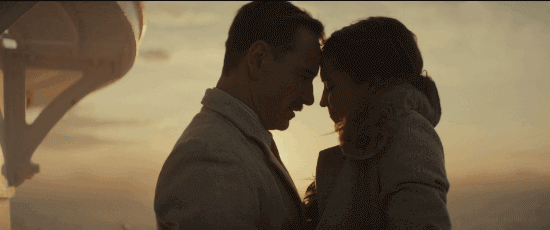 Michael Fassbender and Alicia Vikander raise a child in a picturesque lighthouse off the coast of Western Australia. Need we say more? There's beautiful shots of the sea and the coastline, and we want to move to the fictional town of Janus Rock asap.
Find The Light Between Oceans in On Demand > Movies > Virgin Movies
2. Guardians of the Galaxy (2014)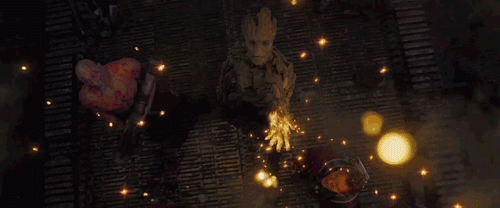 Sure, films in the Marvel universe usually stand out for their awesome action sequences and character cool, but Guardians of the Galaxy does it one better. The movie's offbeat humour stands next to its moving visual poetry, and that scene where Groot illuminates a spaceship with tiny lights makes us tear up every time.
Guardians of the Galaxy is available to stream now on Netflix
3. Blade Runner (1982)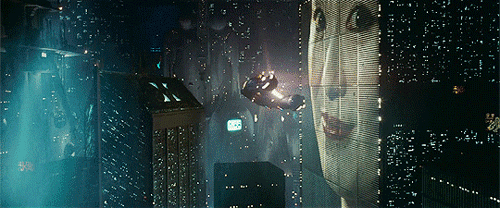 The original Blade Runner film pretty much made cyberpunk style a big deal, and sci-fi movies have never been the same since. The future in film is gritty, grim, and full of Asian-inspired cool. We can't wait to see if the upcoming sequel, starring Ryan Gosling, manages to capture the same ambiance.
4. The Tree of Life (2011)
The Tree of Life is sorta like a movie-poem.There's insane images of space and the natural world interspersed with the story of a not-so-idyllic childhood in idyllic suburbia. It's all designed to make you ponder your place in the universe in a good way, and it works.
5. The Revenant (2015)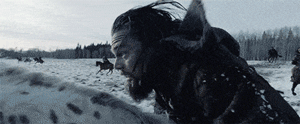 It's impossible watch the Revenant and not feel sorry for its crew, who clearly had a punishing time shooting the film in the colds of Canada and Argentina. But, hey, it paid off. Director Alejandro Iñarittu films nature and Leo looking furious like no one else, and watching the film has us desperate for a forest hike. Preferably in summer.
The Revenant is available now on Sky Cinema
6. The Grand Budapest Hotel (2014)
Director Wes Anderson is known for his wonderfully cutesy set design but he and his team truly outdid themselves in The Grand Budapest Hotel. The whole of the décor is brilliantly chic, from rooms to dress to even the pastries characters eat. We're still hoping for a spin-off interior design firm.
7. Carol (2015)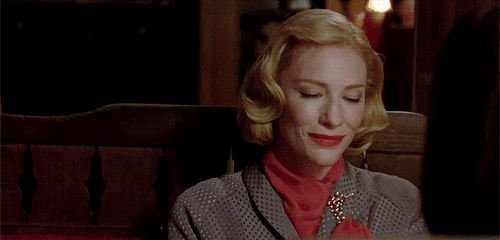 Carol looks like a vintage Christmas Card-made-into-a-movie, and yes, that's as beautiful as it sounds. And that's not evening mentioning the glamorous costumes, which won a bunch of awards.
Find Carol in On Demand > Movies > Virgin Movies
8. The Hateful Eight (2015)

Quentin Tarantino, who directed this one, is never shy of experimenting with style. And he usually gets it just right. His tense western The Hateful Eight is a clever contrast of scenes set in the blue wide open landscapes of Wyoming, and a quaint haberdashery cabin. Both look awing, and suitably dramatic.
9. Avatar (2009)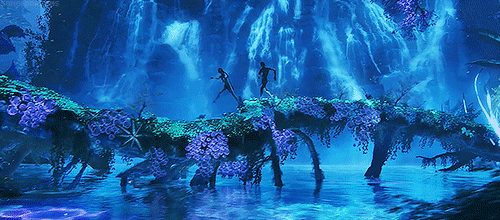 We pretty much owe the revival of 3D to James Cameron's Avatar. So James, our hats off to you. His eco-friendly multi-dimensional universe, which features the alien jungle planet of Pandora, is nothing short of enchanting.
10. The Fall (2006)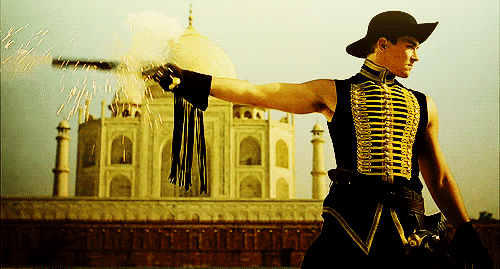 The Fall is set in a grim hospital in which a depressed patient tells a fairy tale story to a young girl. Her imaginary world, in contrast, looks simply magical - a period costumes with a touch of fantasy, and lots of bold colours. Its beauty is as heart-breaking as the conclusion of the movie itself.
11. Mad Max: Fury Road (2015)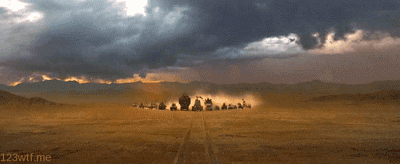 Half of the fun of Mad Max: Fury Road is in noticing just how cool everything looks. And we do mean everything: the cars, the desert landscapes, the costumes, the choreography of the car chases, and even the title credits. The dystopian future has never looked better.
Mad Max: Fury Road is available now on Sky Cinema