Yes, headline is correct: dark new teen thriller 13 Reasons Why is the latest must-binge show on Netflix, and that title is practically begging for a listicle. So, ahead of the show's debut on Netflix – all episodes will be available to watch from Friday 31st March – here are 13 reasons why you should make it the next programme on your must-watch-list.
1. It has a fascinating central mystery at its core
"Settle in because I'm about to tell you the story of my life... more specifically, why my life ended." 13 Reasons Why is narrated by high-school student Hannah, who just committed suicide. Before her death, she recorded 13 cassette tapes and mailed them to 13 people who had something to do with her demise, with each tape revealing a little more about Hannah's mental state and why she did what she did. It's the very definition of "just one more episode" viewing and it'll have you hooked from the word go.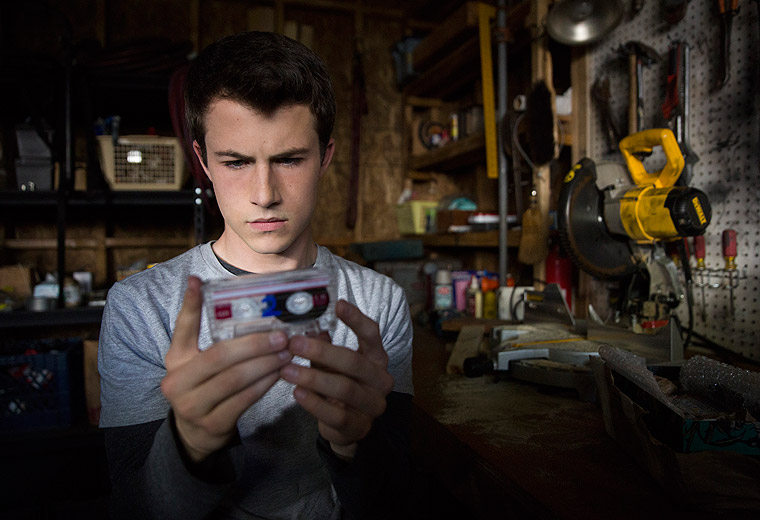 2. Netflix is killing it with high school drama right now
The streaming giants have history in the high school department. They managed to take the ancient Archie Comics – typically filled with dunderheaded characters getting into hilarious shenanigans – and made it one of the most interesting and multi-layered high school dramas on TV. We're salivating thinking what they can do with the source material. Speaking of which...
3. It's based on a best-selling book
The original book, written by author Jay Asher, is now 10 years old. It was a smash hit upon release and was number one on the New York Times' best-seller list. It has been adapted in over 20 countries around the globe, and it has a massive fan-base who will be desperate to see the story done justice.
4. The book title was originally styled TH1RTEEN R3ASONS WHY
And the TV show isn't. So consider yourself lucky.
5. It's a Young Adult story with a difference
Teens are spoiled for choice when it comes to stories about ancient prophecies being fulfilled and evil dictators being overthrown in post-apocalyptic wastelands, but 13 Reasons Why is set in the real world, with real characters, discussing real feelings. A dose of reality is just what the Young Adult genre needs right now.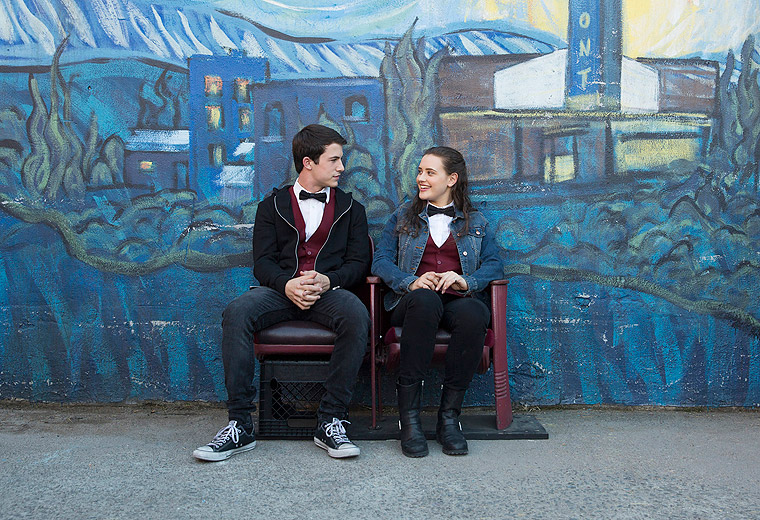 6. The first two episodes are directed by Tom McCarthy
You know, Tom McCarthy? Hugely respected indie director Tom McCarthy? He made Oscar-nominated drama The Visitor, Bafta-winner The Station Agent and Best Picture winner Spotlight? He also wrote Up? And was the horrid weasely news media guy from season five of The Wire? That guy? This is a good thing. How many other TV shows can say they were directed by a guy who just won an Oscar?
7. The other directors are pretty hot stuff too
Other episodes of 13 Reasons Why were directed by luminaries like Carl Franklin (The Leftovers), Jessica Yu (American Crime) and Gregg Araki (Mysterious Skin, White Bird In A Blizzard, Kaboom). That is quite the roster of talent, particularly Araki, who has a track record of tantalising teen movies that snap, crackle and pop.
8. It has a great, talented, young cast
Hannah is played by Aussie actress Katherine Langford, who has already made a huge impression. Clay, the male lead of the story, is played by Dylan Minnette, who starred in last year's sleeper smash Don't Breathe. It's a fine array of fresh faces who we reckon you'll be getting to know better over the coming months and years.
9. It deals with very important issues
Now more than ever, the mental health of teens is under scrutiny thanks to pressures piled on by social media. The subject of teen suicide is a difficult one but 13 Reasons Why does not shy away from tackling important talking points. Says Langford: "I hope that with this story more people will talk about the issues that we're presenting, but that they will also understand that there is life after whatever they're feeling – there is life after high school, there is life after that exam, there is life after that party, that photo, that boy... there's always going to be more." Well said.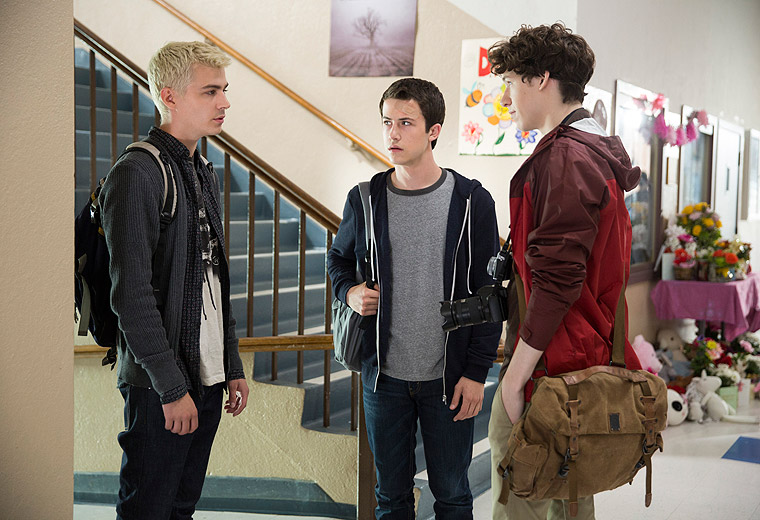 10. It's also a bit like a spiteful P.S. I Love You
It deals with real issues, yes. But it is still fun. And the fact that Hannah mails her classmates incriminating tapes from the afterlife is the ultimate middle finger from the great hereafter. Really, more movies and shows should have people being jerks from beyond the grave. Because what can anybody do about it? Checkmate, losers.
11. The show is created by Brian Yorkey
You won't know him by name, but Brian Yorkey wrote song lyrics for the massively popular Grease Live! televisual event on Fox last year, and he has also contributed to two annual Tony Awards shows, so he knows a little something about staging theatrics. There's no singing in this one though, which could even qualify as another reason to watch it.
12. There might be a mega twist
When author Jay Asher released the 10-year anniversary edition of the 13 Reasons Why book, he included in the package the original ending, which is waaay different from the ending we got. At present, it's not known which ending the TV show will go with, but suffice to say, if the original ending is chosen, it qualifies as a whopping great twist.
13. If you watch it, you'll make us happy
Because honestly, as good as 13 Reasons Why is, it was quite hard to think of more than, like, 10 proper reasons to watch it.
13 Reasons Why is available to watch on Netflix from Friday 31st March