It says something that despite a cinematic universe containing intergalactic gun-toting raccoons, hammer-wielding Gods and cryogenically revived super-beefcakes, Doctor Strange is - fittingly - Marvel's strangest movie yet.
The introduction of actual wand-waving magic into the MCU adds a decidedly trippy dimension to Hollywood's biggest superhero juggernaut. Yet while Scott Derrickson's movie is full of inter-dimensional teleporting, Inception-style world-bending and skyscraper-sized demons, it's also full of a host of fan-friendly nods and subtle world building.
Whether it's your first time watching or you're swinging back around for your second/third/32nd turn of the Cumberbatch, prepare to have your mind blown by these Easter Eggs…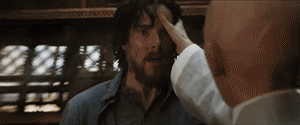 Avengers Tower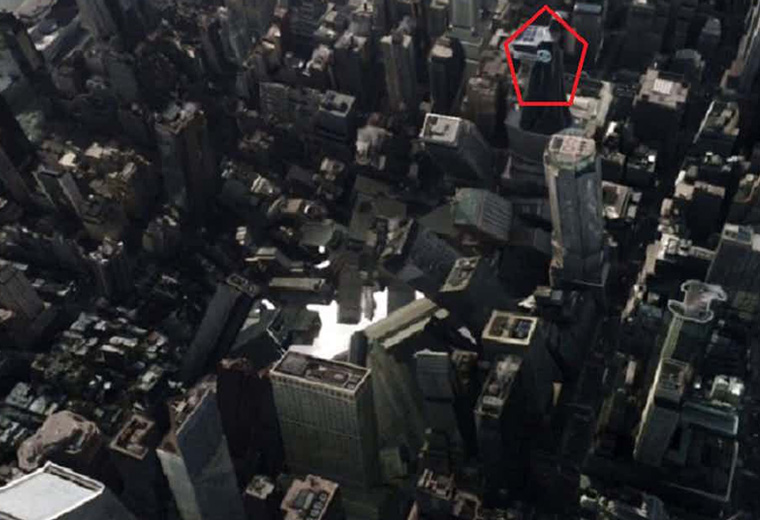 *That* post-credits scene aside, there's almost no mention of Earth's Mightiest Heroes throughout Stephen Strange's journey into the unknown (and beyond). But the eagle-eyed super-fan will merrily point out a blink-and-you'll-miss-it moment in which Avengers Tower can be spotted amidst New York's skyline as it starts to fold in on itself . Sure, it's not the most overt reference, but it certainly confirms they're all part of the same shared universe.
War Machine?

ICYMI, Captain America: Civil War was kind of a big deal. Not only did it set-up what's sure to be the most ridiculous of movie smackdowns in the form of Avengers: Infinity War, but it damaged some of the MCU's most beloved characters physically and spiritually.
Case in point, Rhodey - Iron Man's bestie AKA War Machine, who was caught in the crossfire mid-flight, and who plummeted to the ground in a rather heavy piece of super heroic armoury. We know the outcome of that from Civil War, but Doctor Strange includes the subtlest of nods to Civil War's carnage, as Strange rattles through a list of potential trauma cases for him to help during the fateful car journey that cripples his hands.
One of them is the case of "a US air force colonel who was injured in some experimental armour". You don't have to be a super-nerd to join the dots.
Runaways Crossover

You may not be familiar with Marvel's Runaways yet, but you will very soon. Based on the critically acclaimed comic about a bunch of teenagers who discover their parents are super-powered villains and decide to - yougottit - runaway, a Hulu TV series is coming later this year.
Doctor Strange serves as the first official nod to the characters, with the non-named appearance of Tina Minoru and her magical 'Staff of One'. Tina is the mother of Nico - the leader of the Runaways who eventually claims the Staff of One as her own.
Introducing Brother Voodoo (Kinda)

Doctor Strange is undoubtedly the top dog in the Marvel magic world. But Brother Voodoo plays a close second. An ally and equally as fascinating and almost-as-powerful voodoo practitioner, Jericho Drumm is a likely inclusion in future sequels.
When Kaecilius and his gang break into the New York City Sanctum Sanctorum, they kill the master there - a man later confirmed to be 'Master Drumm', Jericho's brother. In the comics, Daniel appears as a ghost and acts as a spirit guide to Jericho throughout his weird and wonderful adventures.
Nicodemus West

Throughout production, Scott Derrickson repeatedly name-checked the Doctor Strange: The Oath comic as a key steer in crafting the tone and character for the movie.
The chief protagonist in that series is one Nicodemus West - a failed surgeon who followed in Stephen's footsteps, ventured to Kamar-Taj and was corrupted by the power he sought.
So when a pre-accident, pre-magic Steven Strange snarkily dismisses a fellow surgeon as 'unqualified'(and thus earns his position as the world's douchiest/smartest doctor), comic fans' ears pricked up at the sound of his name - one 'Nic West'.
Cue ominous foreboding musak.
Taking The Trippy Ditko Train

Until recently, Steven Strange's most iconic comics run came in the 1960s, as artist Steve Ditko delved deeper and deeper into his incredibly surreal mind to illustrate a number of decidedly trippy adventures into the unknown.
It was an aesthetic as immediately recognisable as it was bold, imbued with all manner of psychedelic imagery and 'groovy' mindscapes. So when it came to creating the Dark Dimension, the production team didn't have far to look - almost literally ripping panels of the comics into the movie world, in a way that was both reverential and visually stunning.
Find Doctor Strange in On Demand > Movies > Virgin Movies