We all know that movie gangsters are not characters to be trifled with – but lots of them sure do like to joke around. After all, there is something fascinating about a mobster who is both hilarious and hair-raising, and it's really no surprise that there are so many populating Hollywood.
Their ranks will soon be swelled by the crew in Free Fire, now out in cinemas. The movie follows thugs caught in an absurd face-off in a warehouse after a deal goes south. Zingers and sarcasm abound. To welcome it into the fold, we thought we'd take a look at our top comedy gangsters.
1. Jules Winnfield and Vincent Vega, Pulp Fiction (1994)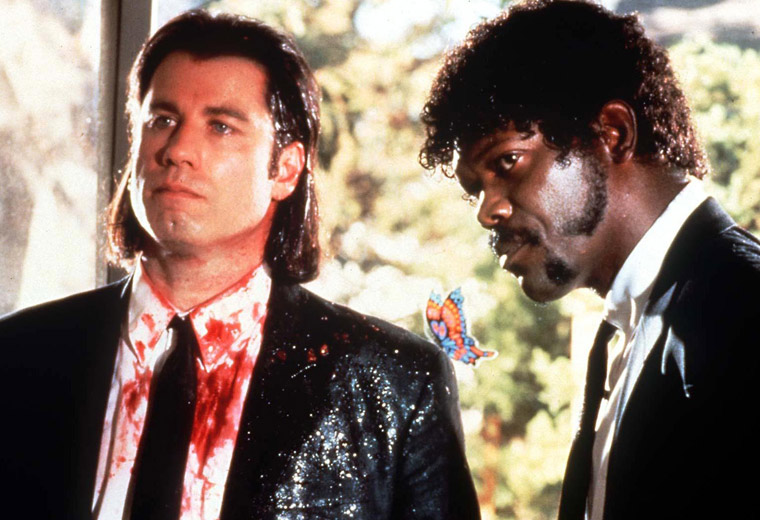 It's practically impossible to separate Jules Winnfield and Vincent Vega. The amusing associates enjoy long-winded conversations about the minutiae of life, all in between handing out threats and blowing out brains. Jules has a particular obsession with Bible quotes and all things cheeseburgers, while Vincent turns out to be quite the dancer, and together they've offered us some of the best dialogues in the history of cinema.
Find Pulp Fiction in On Demand > Movies > Virgin Movies
2. Yondu Udonta, Guardians of the Galaxy (2014)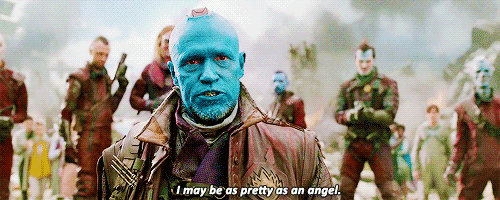 Sure, space gangster Yondu is creepy. He's got an eerie dart thing lodged in his head, which he can command to stab others. But he's also got a unusual sense of humour. In addition to his excellent collection of bobble heads and his epic menacing chuckle, he has no misgivings about threatening death and gently admonishing his adoptive son within the span of a sentence. After all, as he keeps reminding, he did save him from being eaten by his crew, even though they'd never tasted Terrans before.
3. Tommy DeVito, Goodfellas (1990)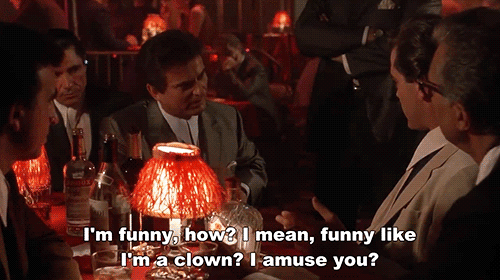 Tommy may be a funny guy, but if you dare call him that, you might be in for a fight. The New York mobster cracks jokes literally on all occasions – even if it's when digging up a decomposing corpse, killing a man, or in the heat of an argument. Who said that there were things that you couldn't kid about? His utter lack of boundaries makes him a fascinating persona, best observed at an, ahem, a healthy distance.
Find Goodfellas in On Demand > Movies > Virgin Movies
4. Billy Bickle, Seven Psychopaths (2012)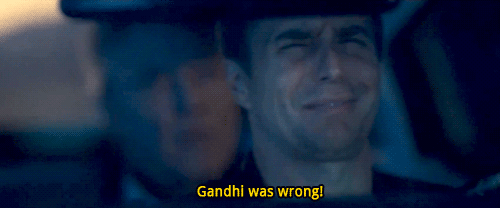 Billy may or may not have been a psychopath killer, but now he makes his living off ransoming pet dogs, to the great exasperation of his friend Marty. That and his total disregard for any sort of danger, plus his desperate need for gangster cred makes him a scene-stealer every single time.
Seven Psychopaths is available to stream now on Netflix
5. Paul Vitti, Analyze This (1999)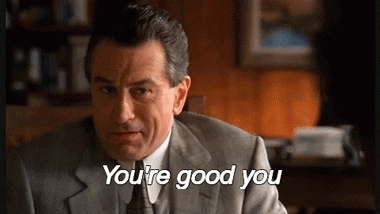 We all have ups and downs, and that goes for mobsters too. Paul Vitti decides that he urgently needs a shrink after having a panic attack. He starts working out his issues with Ben Sobel, all the while determining whether he should kill him or not. The dynamic between the two men is just priceless, and you'll never see therapy this intense.
6. Leslie Chow, The Hangover (2009)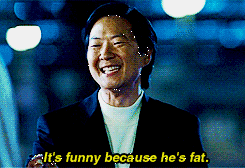 The Wolfpack get into serious trouble when they cross ways with Leslie Chow, a high-strung criminal to whom they seemingly owe a lot of money (if only they could remember why). But it turns out that the gangster has his own, twisted sense of humour and a penchant for terrible pranks, and he ultimately ends up joining the guys along for the ride.
7. Ray, In Bruges (2008)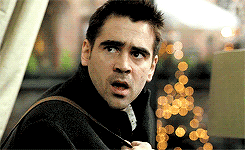 Ray is terrible at being a gangster, and he really, really, hates Bruges. After accidentally committing an unforgivable murder, we follow his bitter antics around the small, scenic Belgian town. His on-going rambling commentary about the people he meets and the sights are enough to have you giggling til your stomach hurts.