Movie sets are, by and large, not the most romantic of environments. If you're not running around in a mad panic, shouting loudly or being loudly shouted at, then you're probably in the wrong place.
And then there's the minor issue of 'talent' (AKA shiny celeb movie stars), who spend their time standing around waiting for a scene to begin, sniffing out craft services, or repeating the same line 789 times to ensure they get the perfect take. Then again, when you're bored and everyone around you looks like the hottest person on the planet, we can kinda understand how the starriest of celebs get their flirt on.
Here's the story of seven preposterously beautiful couples who met on set.
Angelina Jolie & Brad Pitt

Arguably the most famous and yet controversial couple on this list, Ms Jolie and Mr Pitt first worked together on 2005 hit thriller-comedy Mr. & Mrs. Smith as - LOL - a married couple harbouring deadly secrets (they were both assassins).
While they both attest that nothing physical happened on-set, Pitt has said that he "fell in love" with Jolie on the set, and while we appreciate they were playing fictional characters, it's hard to deny the sexual chemistry fizzling between the pair on-screen.

Unsurprisingly, his relationship to Jennifer Aniston (who he was married to when production began) fell apart shortly after.
While Brangelina may not have had a happy ending (sniff - it's still so recent), they married, had six children together (three born, three adopted), and lived 11 seemingly blissful years together before separating in late 2016.
Alicia Vikander & Michael Fassbender

Two of Hollywood's hottest stars (in every sense of the word) are notoriously private when it comes to talking about their relationship, but we do know that (a) they are definitely an item and (b) they met on the set of the harrowing drama The Light Between Oceans.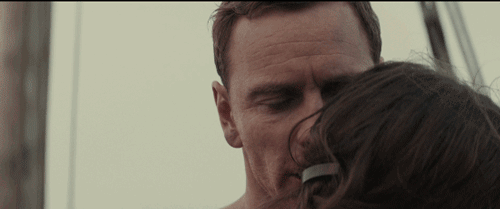 A movie about grief and heartbreak doesn't scream 'sexytime', but it's clear that emotions ran high during filming and didn't let up when the cameras stopped rolling. Long live the Vikbender.
Find The Light Between Oceans in On Demand > Movies > Virgin Movies
Blake Lively & Ryan Reynolds

The movie may have been a critical and commercial dud, but Green Lantern has one good thing going for it (well, two if you appreciate it fuelled half of the jokes in Deadpool)… the stupidly beautiful union of Blake Lively and Ryan Reynolds.
The pair have been together seven years now, married in 2012 and have also a baby to their family. It's also fairly obvious that it's a relationship grounded in humour - just watch Lively's reaction to her husband kissing Spider-Man at the 2017 Golden Globes.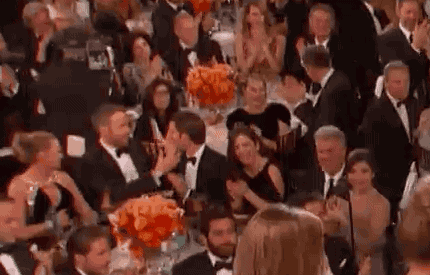 Emma Stone & Andrew Garfield

Speaking of Reynolds' other better half, Mr Garfield is no stranger to on-set romances, having fallen in love with his The Amazing Spider-Man co-star and on/off partner Emma Stone back in 2010.
Yes, Peter Parker and Gwen Stacey actually fell in love in real life. DAW.
While the pair are currently 'off' rather than on, it's clear they have a friendship for life, with Garfield recently admitting that he went with Stone to Disneyland for his 29th birthday. Couple goals.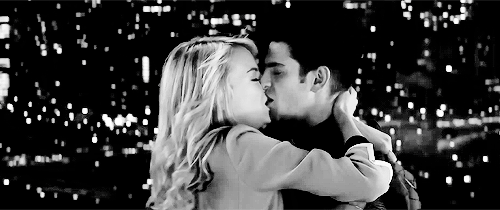 Find The Amazing Spider-Man in On Demand > Movies > Virgin Movies
Eva Mendes & Ryan Gosling

The internet's favourite man-crush met his just-as-brilliant wife on the set of 2011's The Place Beyond the Pines, after playing a couple on-screen.
Since then, they've had two presumably-as-adorable daughters, and worked together on Lost River, with Gosling directing his wife in a series of scenes that saw her brutally faux-murdered. However you want to process your relationship niggles is totally up to you, guys.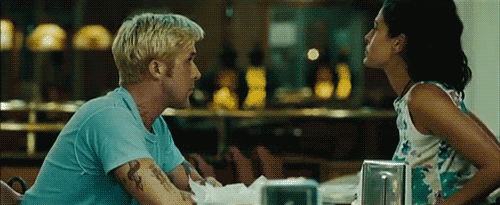 Find The Place Beyond The Pines in On Demand > Movies > Virgin Movies
Rachel Weisz & Daniel Craig

One of Hollywood's most private couples have been together over six years now, having first met while filming the critically panned Dream House. A feat equally as monumental considering Craig sported this hair in the movie…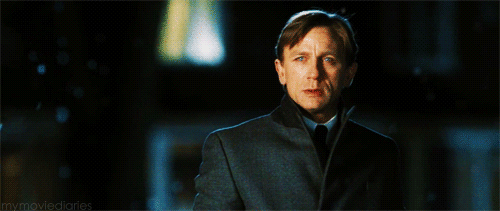 They married less than a year after meeting, in June 2011.