Critics are raving about this bold, stylish, retro indie movie - but what's it all about and why should you care? Here are seven reasons not to miss The Love Witch, available on Virgin Movies from Friday 10th March.
1. You've never seen anything like it
Ever craved for something a bit different in a world of superhero movies and rom coms? Step right up. The Love Witch defies categorisation, but we'll try: part erotic movie pastiche, part feminist thriller, part black comedy, part supernatural mystery, it's an exotic conception that's instantly intriguing and involving. Set in an era that looks like the 60s or 70s but is probably modern day, it tells the story of Elaine (Samantha Robinson), a self-proclaimed 'love witch' who arrives in Arcata, California and proceeds to cast a spell over local men. Trouble follows.
2. The lead actress is a major find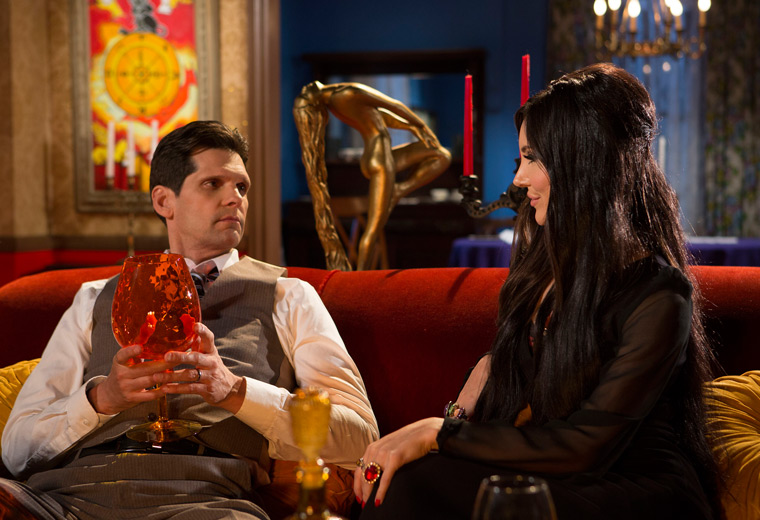 Samantha Robinson (Sugar Daddies) has the perfect spooky, sexy, retro look for this film, but there's a lot more to her than that. She's a cast-iron talent who totally nails the comedy of The Love Witch as her character seduces men in a knowingly melodramatic fashion. She's also brilliant opposite British actress Laura Waddell, who plays her new friend, Trish, who makes the mistake of introducing Elaine to her husband. Bad idea.
3. It's got cult movie written all over it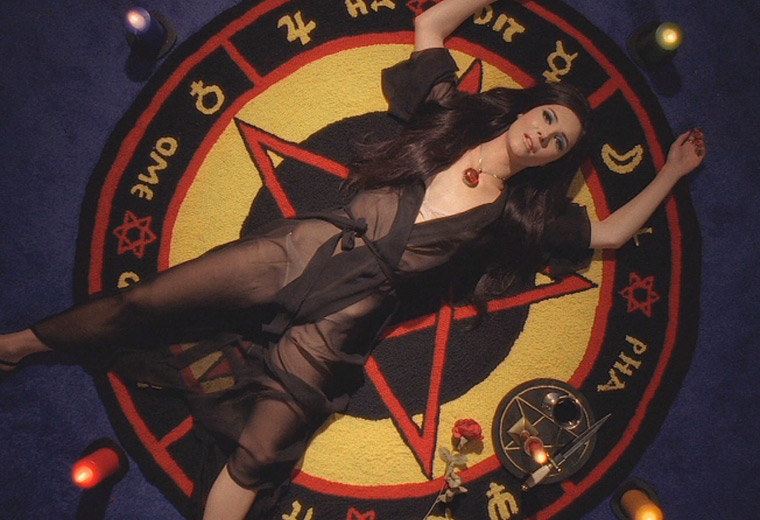 Kitsch, colourful and gloriously camp, The Love Witch is wonderfully arch and while having plenty of originality, is also gives a wink and a nod to cult horror movies and camp classics from the Technicolour era. From the satanic sex rituals to the crazy costumes, this will be treasured by fans and watched time and time again. The ridiculously pretty women's tea room - in which everyone is clad in pink and white - is a treat. And Elaine's gothic Victorian apartment is even more gloriously OTT.
4. It's got a director to watch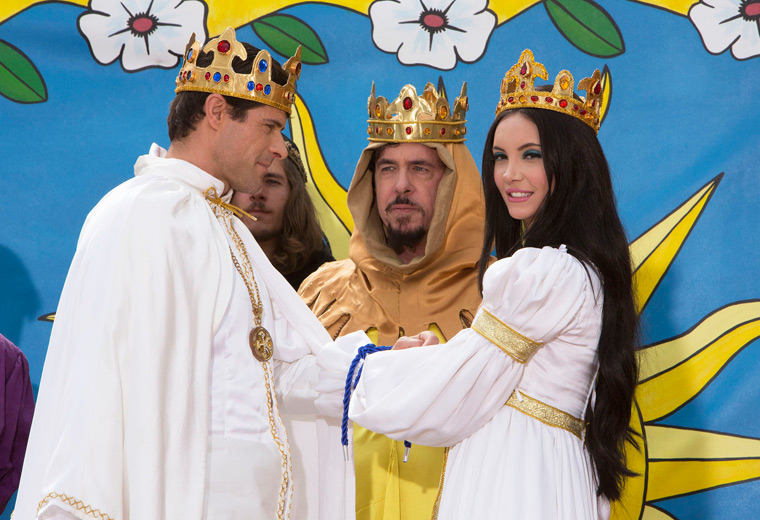 Anna Biller's twitter page describes her as 'a filmmaker and cinephile dedicated to classic movies and foreign and cult cinema.' She spent seven-and-half years making The Love Witch; writing, directing and editing, and storyboarding every shot. Her first film, Viva (2007) is a feminist comedy about a 70s housewife struggling with the sexual revolution. With a smart, sassy, sexy take on feminist filmmaking, we await Biller's next work with interest.
5. It looks amazing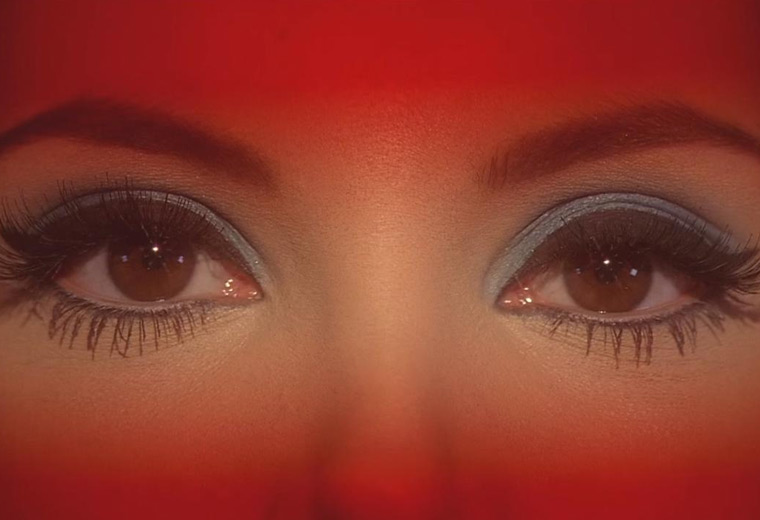 The Love Witch looks so much like a genuine 60s horror you feel like you've stumbled upon a cult re-run. Working closely with Biller, cinematographer M David Mullen recreates the feel of a vintage movie, using rear projection and filming on 35mm. Biller has said she wanted the film 'to cast spells over the audience' visually and she's succeeded - it's a hypnotic, dazzling watch.
6. It's bitterly funny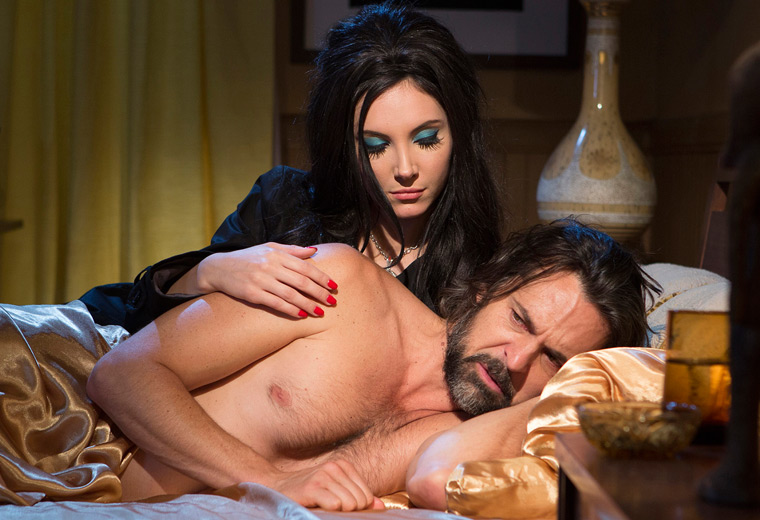 Not only is Samantha Robinson hilarious but many of her co-stars put in brilliant comedy turns. An early highlight sees Elaine working her magic on a handsome but arrogant university lecturer, who suddenly becomes weepie and clingy thanks to her spell. It's dark humour, that's for sure, but with a light touch and a smart message, making this the kind of film you can watch with your mates and share a giggle and a raised eyebrow.
7. Yes, there is a message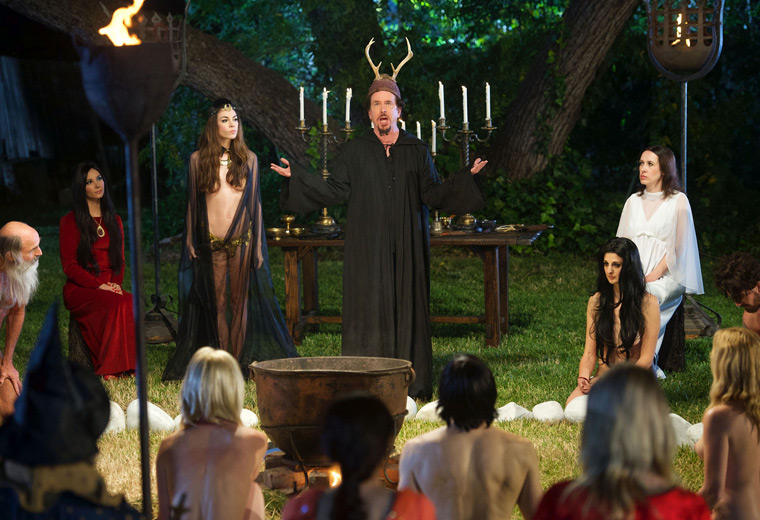 As men fall madly in love with Elaine and behave like needy children, Biller's script uses comical exaggeration and role reversal to raise questions about the different ways men and women approach dating. It also takes a stern look at its heroine's desire to give men everything they want, and about the pressures of living up to standards of beauty. And it's *still* fun and entertaining throughout. What's not to love about The Love Witch?