Lots of movies gleefully tout that they depict events just as they happened. After all, isn't it exciting to see something you know to be based on a true story? Yet there are also loads of films out there who were indeed derived from real events, and don't particularly advertise it.
Take the Lost City of Z, for example. It's all about explorer Percy Fawcett, who was obsessed with an ancient city that was supposedly hidden in the depths of the Amazon. So much so that he disappeared with his son while looking for it. And his extraordinary story is true. The film is based on a book by journalist David Grann, who found out where Z is – and what really happened to the explorer. With the film out now in cinemas, we take a look at the other movies who are unexpectedly based on a true story.
1. The Exorcist (1973)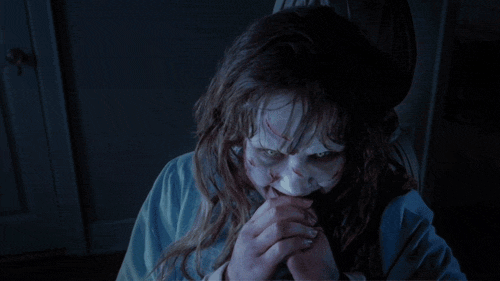 The original Exorcist film creeps us out like nothing else, even 40-something years on. You may find it even more chilling to learn that the story of possession is based on a real case. In 1949, the young Roland Doe was reportedly inhabited by a type of demon. Witnesses report seeing furniture move around, as well as the twelve-year-old speaking in guttural voices. Some investigators have questioned the story since, but either way… brrr.
2. Frank (2014)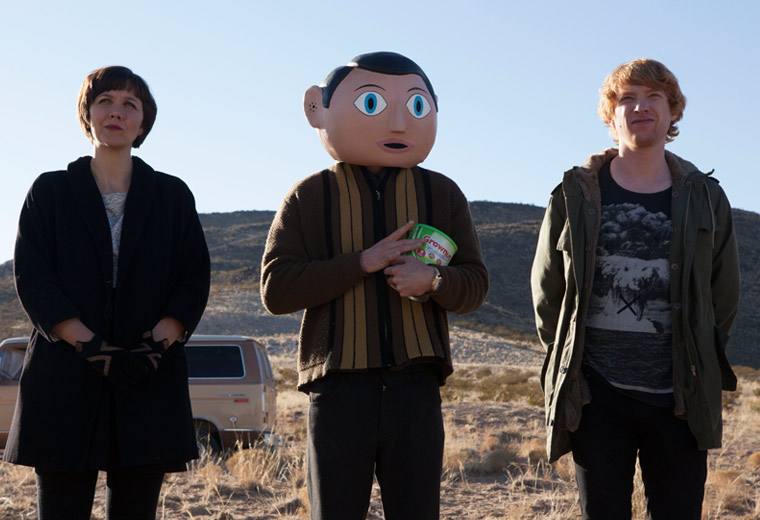 An eccentric musician who sports a giant fake head is out looking for inspiration - and how to get along with his band. The mad comedy is all actually based on essays by Jon Ronson, who in his twenties joined a band led by Chris Sievey. The latter was known for his persona as Frank Sidebottom, the costume of which involved a giant papier mache head.
3. War Dogs (2016)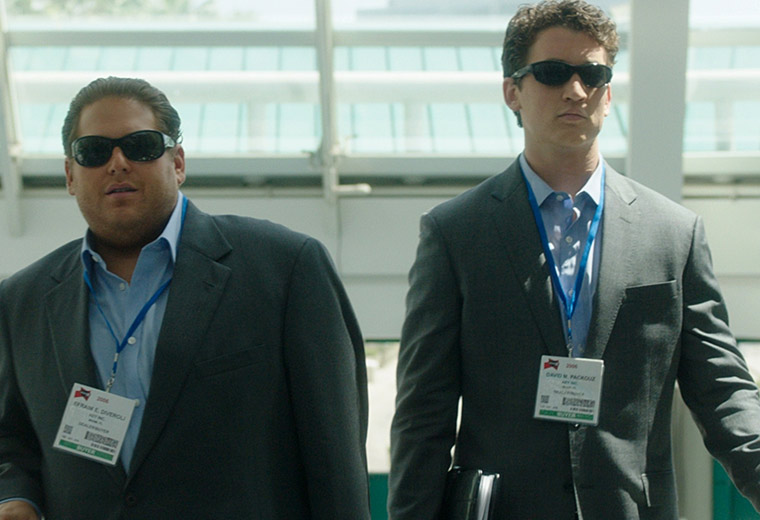 Sure, the narrator does mention in the film that it's all true – but the story is so mad in itself that we feel like we need to confirm it here. The two twenty-somethings Efraim Diveroli and David Packouz did set up an arms dealing business together, making big money off smallish government contracts all the while based Florida. One of the two did end up in prison for smuggling illegal weapons.
Find War Dogs in On Demand > Movies > Virgin Movies
4. 50 First Dates (2004)

Henry (Adam Sandler) falls in love with Lucy (Drew Barrymore), who suffers from anterograde amnesia – meaning that Lucy wakes up with all memories of her previous day gone. And so he reinvents their first meeting again and again, in the hope that she will ultimately, maybe remember him. The hilarious and moving rom-com echoes the story of Michelle Philpots, who has a similar condition. She wakes up every morning thinking it's the day of her accident – and her husband has to remind her that they are married.
50 First Dates is available now on Sky Cinema
5. The Terminal (2004)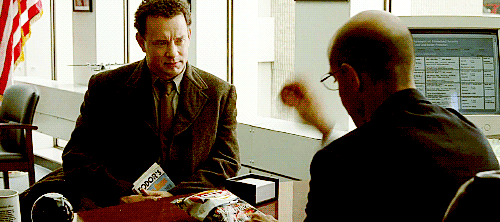 The sweet and endearing Viktor, played by Tom Hanks, made us laugh and cry in the Terminal, the story of a man trapped in an airport thanks to political circumstances. The movie was inspired by Mehran Karimi Nasseri, an Iranian man who lived – would you believe it – about 18 years in Terminal 1 of Paris Charles de Gaulle airport.
6. The Sound of Music (1965)

The Von Trapps are real! The musical was derived from the real-life Maria von Trapp's best-selling memoir. She was indeed a nun, who was asked to care for the Von Trapp children after their mother passed away. They got on so well that their father asked her to marry him, and they ultimately fell in love too. And, naturally, they all loved singing.
7. Chicago (2002)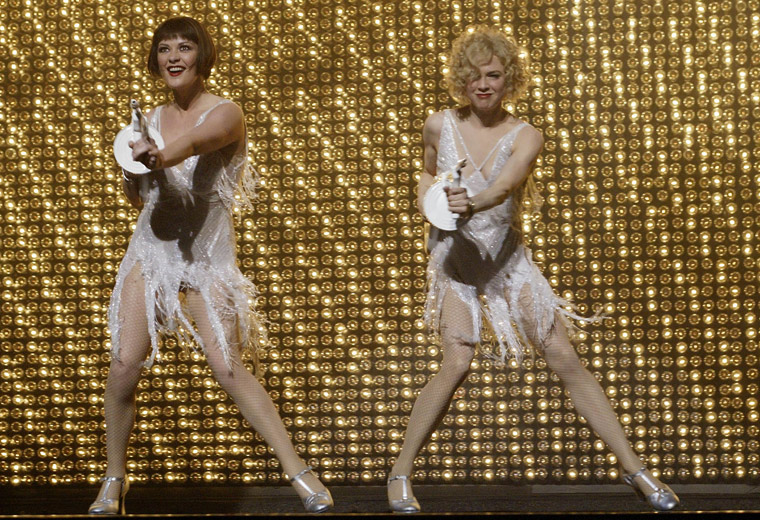 Chicago is based on a 1926 play, which journalist Maurine Watkins wrote based on two real-life murder cases. Belva Gaertner and Beulah Annan were a cabaret singer and a laundry worker, who were both sent to the same jail after being accused of killing their lovers. Like Roxie Hart in the film, one of them even pretended to be pregnant to attract media attention. Both women were ultimately declared not guilty by a jury.
Find Chicago now in On Demand > Movies > Virgin Movies
8. The Vow (2012)

In the Vow, Leo and Paige are a recently married couple whose life gets turned upside down by a horrible accident. Paige's memory is impaired, and gone is any reminiscence of her husband, or their relationship. The movie is based on the story of Kim and Krickitt Carpenter, who were caught in a similar car accident shortly after their marriage: Krickitt woke up having forgotten everything about her spouse. The two are still married and have two children.
9. The Notebook (2004)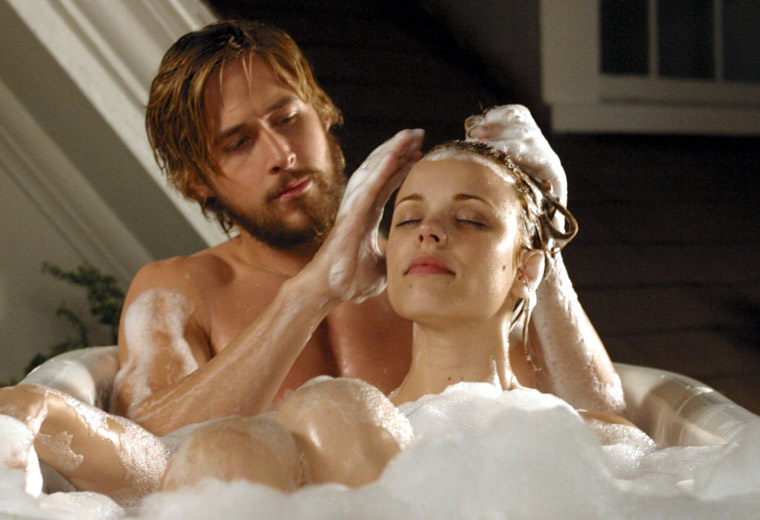 We're still weeping over The Notebook, and how ridiculously young Ryan Gosling and Rachel McAdams look in it. But did you know that the epic love story was based on real people? Nicholas Sparks, who wrote the novel, found inspiration with his wife's grandparents. The pair were married 60 years when he met them, and the novel was a way to retell their romance. Awww.