The UK and the US have long competed in inventiveness of reality TV show premises, and we're continuously borrowing each other's ideas, to our joy and delight. It's great fun to see something home-grown go big in the United States, just as it's wonderfully entertaining to have an American concept come into its own with Brit contestants.
So it was for Teen Mom, the sweet and heart-wrenching US show that, as per its title, follows the lives of several teenage mothers. Now there's a brilliant Brit version (titled Teen Mom UK), available to watch on On Demand. Given its success, here are the other shows that really need to get a UK version, presto.
Keeping Up With The Kardashians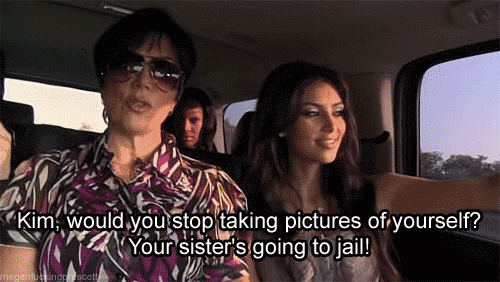 This is a little bit of an embarrassment for us Brits. The Kardashians have been owning the reality TV limelight for years now, bless them, and yet the UK hasn't risen to the occasion with an equivalent celebrity family. We must have our Kardsahians out there, somewhere, just waiting for their big break, and we need to get on this asap. In the meantime, could we please have a Kourtney & Kim Take London?
Keeping Up With The Kardashians returns for season 13 on Monday 13th March on hayu and Sunday 19th March at 9pm on E!
Catfish: The TV Show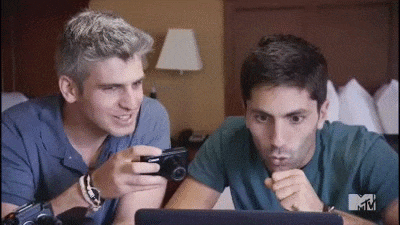 For years the show has been investigating interactions over the internet in a really compelling way, and we're still astounded at the lengths to which people go to deceive or stay hidden online. It's not just about shocking tales though. Catfish is great at mixing in happy stories too, showing that humanity isn't all terrible. But it's not as though catfishing is exclusive to the US, so there must be plenty of equivalent UK stories to explore.
Catfish returns for a new season on Wednesday 8th March at 9pm on MTV
The Bachelorette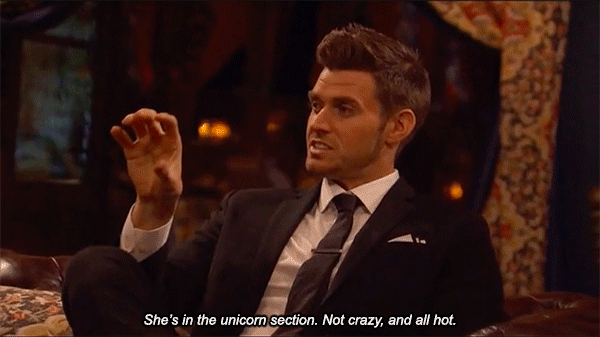 The Bachelor only ran for a few seasons in the UK before petering out, and after this paltry effort the country seems to have abandoned its attempt at adapting the wildly successful franchise. We say that the concept should be rebooted here with The Bachelorette. We Brits pretty much invented the rom-com anyway (thanks Jane Austen) so if done well, this is bound to be a hit on both sides of the big pond.
RuPaul's Drag Race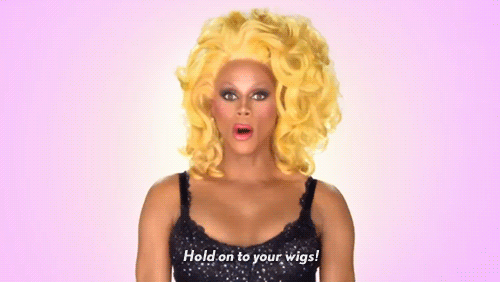 RuPaul's Drag Race is glamourous, dramatic and delightful. We need it here, and we need it now. The issue, naturally, is that the inimitable RuPaul is already tied up with the US show. But there's bound to be a promising British presenter out there that could make it their own, and that would just be superb. Failing that, we could also settle for a special RuPaul season set in Blighty.
Married To Medicine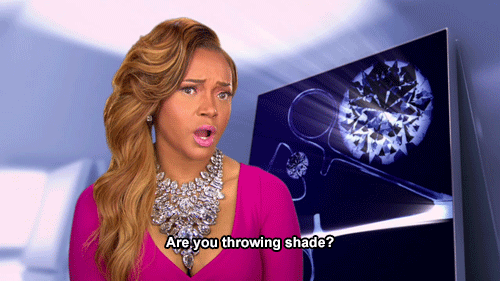 Married To Medicine follows women living in Atlanta who are involved in the medical profession - either as qualified doctors or spouses of doctors - and the tolls it takes on their personal life. Sure, a UK version would be a lot less glamorous. After all, medical doctors here don't usually make nearly as much as they do in the US. But we would love to get a gossipy insight into the lives of those who give up so much to run the NHS.
Bad Girls Club
You could call Bad Girls Club reality TV at its best… or worst. The US show makes a dozen or so "bad girls" with behavioural problems live in the same house as they try to turn their lives around. The result: the epic-est drama ever seen on TV. We're really curious as to what a UK take might look like, and we'd like to see a Bad Boys version too.
So Cosmo
New show So Cosmo follows junior staff around at Cosmopolitan Magazine as they try to make it big and further their careers. Only a few episodes in, and we're already dreaming of a Brit adaptation. The media industry is a fascinating, mysterious thing and we're dying to find out if the big glossies in London are run just like The Devil Wears Prada.
So Cosmo starts on Wednesday 8th March at 9pm on E!
Revenge Body With Khloe Kardashian
Okay, maybe we're a little Kardashian obsessed. But Khloe's revenge bootcamp, in which contestants train and diet in order to show up their exes, has us addicted. The first season is finishing up now, but we can well imagine that a version filmed here could be just amazing. Perhaps Khloe could set up camp in Highclere Castle for six months with her protégés? We can totally see it.
Married By Mom And Dad
Dating shows have gone so mad that perhaps it's not such a terrible idea to go back to the basics. This show takes contestants who are struggling to find life partners and puts them in the hands of their parents, who are tasked with the search themselves. Yup, it's matchmaking old-school style. It's got excellent romantic tension and parent-kid drama, and we think it'd do just great here.
Teen Mom UK is available to watch now On Demand. Find it in On Demand > Box Sets > Reality