Iron Fist is the latest Marvel superhero to make his way to our screens as his new 13-episode series is now available on Netflix. And aside from a few animated appearances, this will be the first time the character has been introduced to a wider audience outside of the comics, where he was first introduced back in 1974. But who exactly is Iron Fist, and what can we expect from the series?
We've got you covered with a primer of everything you need to know about the martial arts maestro, based on his history on the pages of Marvel comic books.
Who is Iron Fist?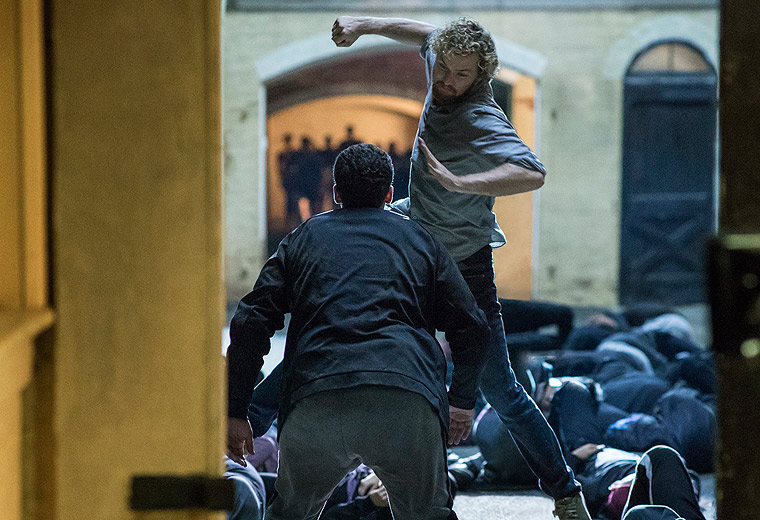 That would be Danny Rand, a New York native who joined his father on an expedition to the mystical city of K'un Lun when he was just nine years old. When he returns to New York more than a decade later he has become a skilled practitioner of martial arts and a wielder of the mystical force of the Iron Fist.
What is K'un-Lun?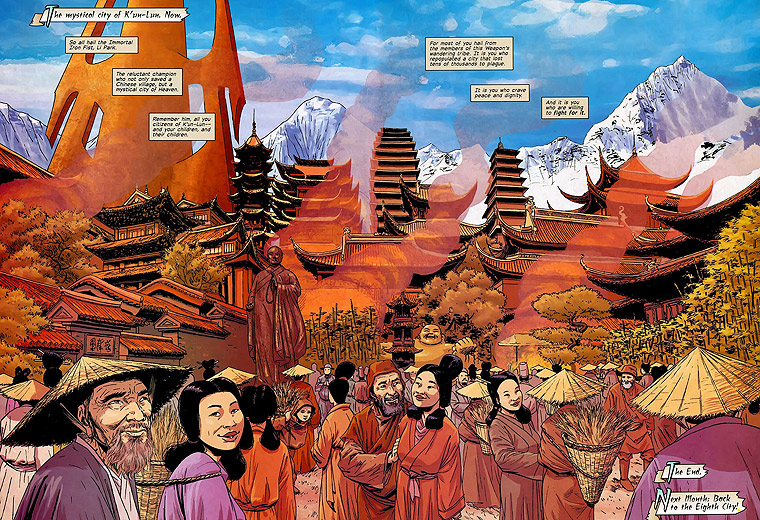 In the comics K'un Lun is located in Asia, hidden within the real Kunlun mountain range that runs along the border of Tibet. It's particularly difficult to find, however, because it only periodically appears and then disappears from the Earthly plane. Danny's father discovered it years earlier, but left to build an impressive business empire, Rand Industries, back in New York. On their return expedition both of Danny's parents perished, leaving him to fend for himself in K'un-Lun.
What does Danny learn there?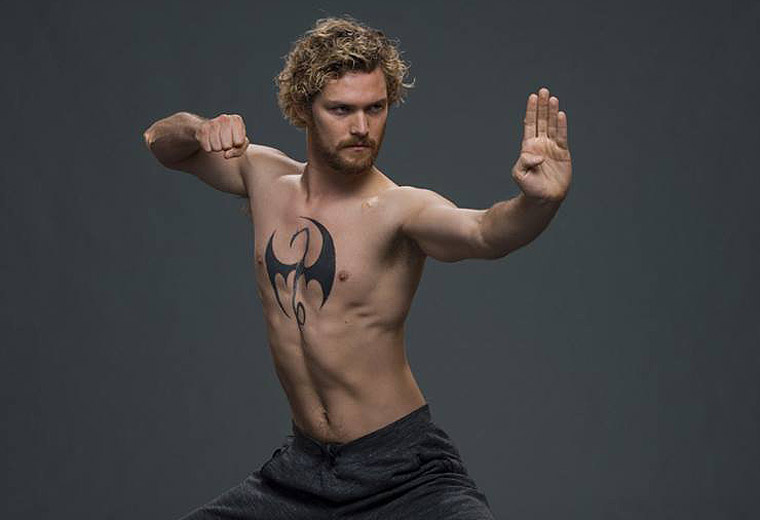 After being taken under the tutelage of the martial arts master Lei Kung, Danny proves to be a uniquely talented student and is given the opportunity to join the long lineage of warriors who have wielded the power of the Iron Fist. And to cut a long story short, that involves defeating a dragon and plunging his fists into its molten heart. It remains to be seen whether the show chooses to stick with that particular aspect of the character's origin.
What are his powers?
Through Buddhist-like practices of meditation and intense concentration, Danny is able to channel his chi into superhuman levels of energy which focus around his fists. It's pretty easy to spot when he's doing that because his hand begins to glow. And as you can probably imagine, when he does this, he packs one hell of a punch. In the comics he's also able to focus his chi to aid in the healing of himself and others, and gains some telepathic powers as well. Not too shabby.
Why does he return to New York?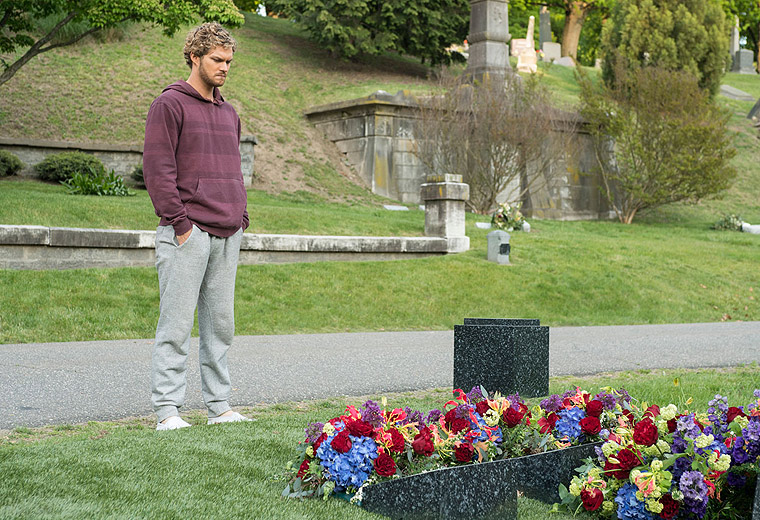 While this won't be his only reason for returning in the show – we'll get to The Hand a little bit later – Danny's initial motivation is to avenge his parents' deaths. Danny's father was betrayed on their expedition by his business partner, Harold Meachum, who has been successfully running Rand Industries ever since. But reclaiming the company and honouring his family's legacy is high on Danny's agenda. Aussie actor David Wenham, who's still probably best remembered for his role as Faramir in The Lord of the Rings, will star as Harold on the show.
Does he have any friends?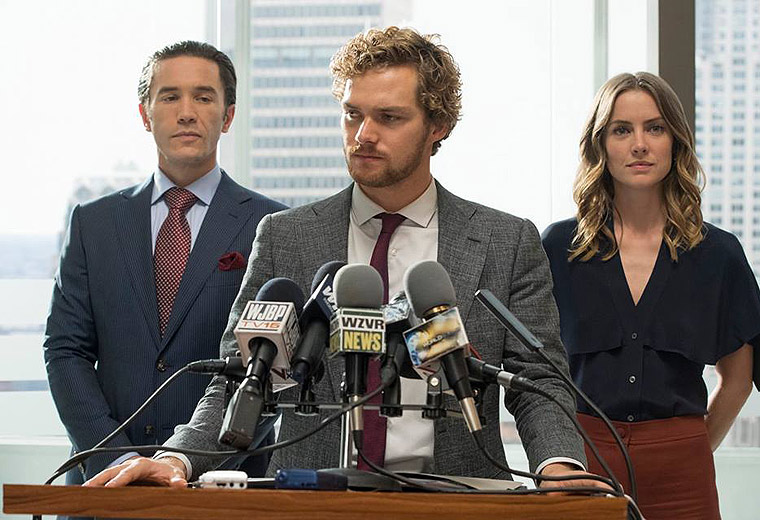 Harold's children Ward and Joy Meachum (Tom Pelphrey and Jessica Stroup) were childhood friends of Danny's, but their relationship upon his return will naturally be fairly complicated. Otherwise, Danny arrives home without a family and is essentially alone. Don't feel too bad for him, though, because he's about to make a few powerful friends, starting with Colleen Wing, who owns a martial arts dojo in New York City.
Who is Colleen Wing?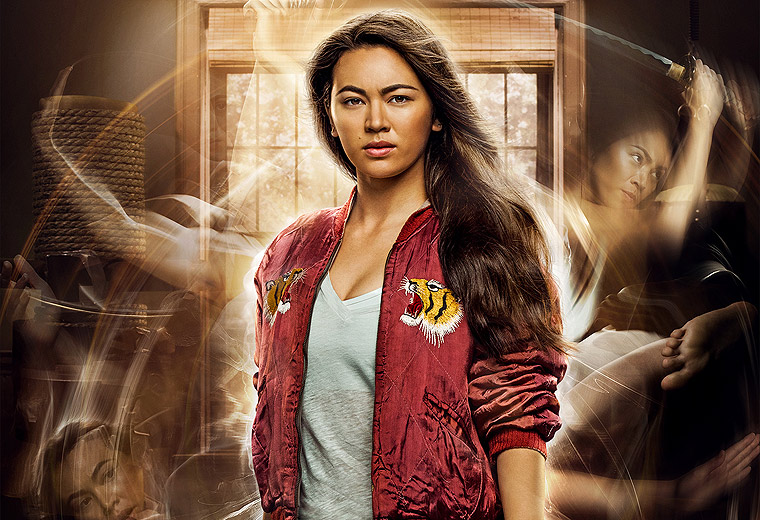 Played on the show by Jessica Henwick, Colleen Wing is a fellow loner who quickly allies herself with Danny. In the comics, Wing was raised in Japan where she was trained as a Samurai warrior, so she's every bit the skilled fighter to match Danny. And while she's often been an ally of Iron Fist, her key relationship on the page is with New York cop Misty Knight, a character who should be familiar to anyone who also watched Luke Cage. And Luke Cage, of course, will be one of Iron Fist's fellow Defenders.
Who are The Defenders?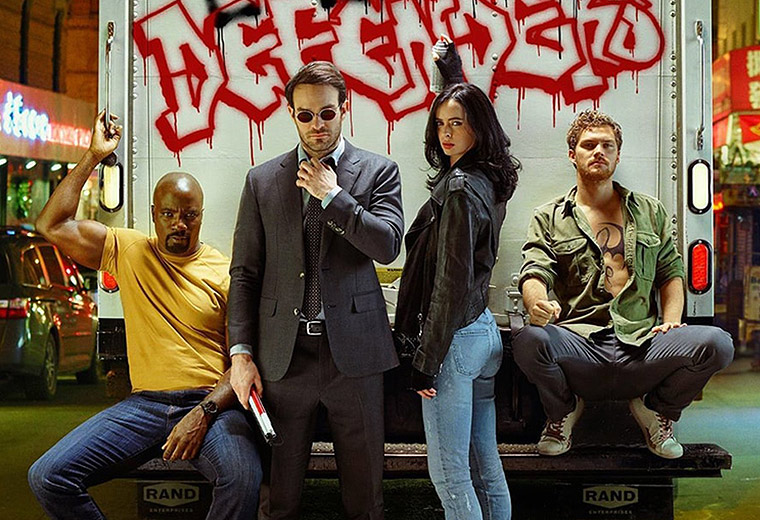 (photo credit: Entertainment Weekly)
Iron Fist is actually the last of the four Defenders we've met through Netflix's Marvel shows, and later this year we'll see him team up with Daredevil, Jessica Jones and Luke Cage to form Marvel's small screen answer to The Avengers. You can expect some of your favourite characters from across the four different series to pop back up on that show as our heroes unite to face a mystery villain played by none other than Sigourney Weaver.
Will any of the other Defenders be on Iron Fist?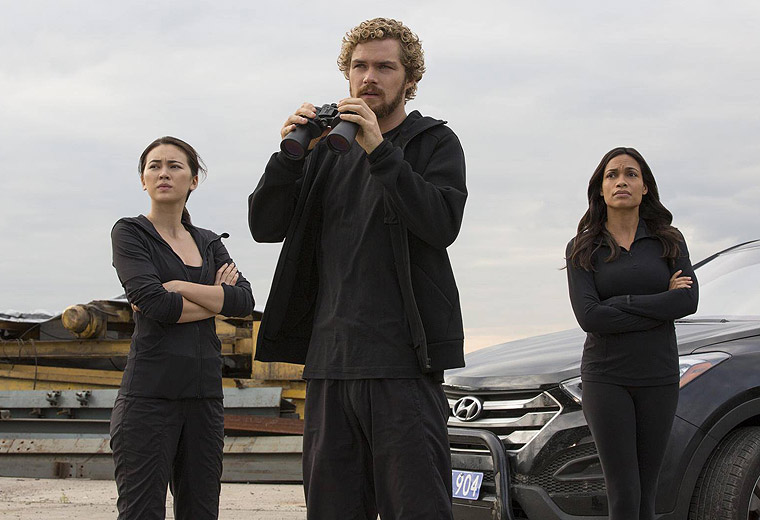 Not that we know of, but we wouldn't rule out a cameo, or maybe even a post credits sting on episode 13? We do know, however, that we'll be seeing more of Rosario Dawson's Claire Temple, who has served as the connective tissue between each of the four superhero shows, and will play a substantial part in this series too. Also returning is Carrie Anne Moss' Jeri Hogarth, who we first met in Jessica Jones, but whose comic book counterpart is much more readily associated with Iron Fist than any other character. We'll also be meeting Wai Ching Ho's Madame Gao again; the drug dealer character we last met on Daredevil. Oh, and then there's The Hand…
Who are The Hand?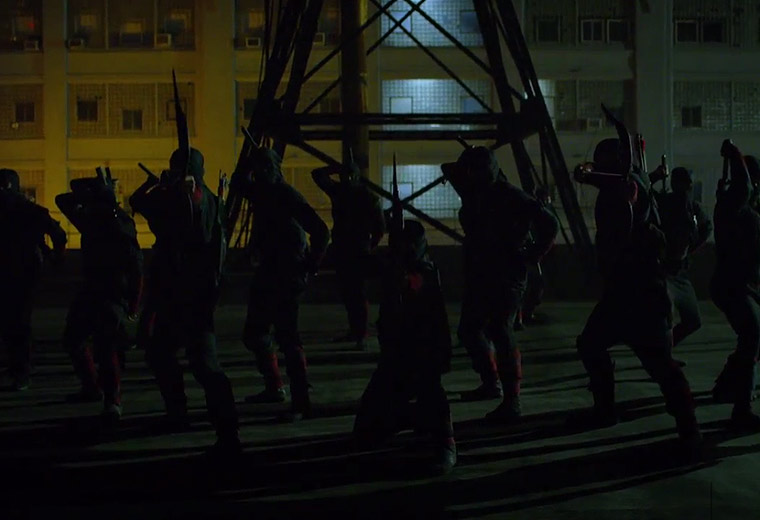 We've seen The Hand before on Daredevil, and they're basically the deadliest ninjas that the Marvel universe has to offer. Matt Murdock has repeatedly come up against them, and the last we saw they were recovering the body of Matt's partner Elektra, who is also the mythical weapon Black Sky, worshipped by The Hand. We don't know whether we'll see Elektra on Iron Fist, but we'll definitely be seeing more of The Hand, who are a threat facing New York City that Danny and Colleen are perfectly equipped to take on.
Marvel's Iron Fist is available to watch now on Netflix