How well do you really know the person closest to you? Enough to know that you'll both be addicted to Imposters. Express from the US and exclusive to Full House TiVo customers, it follows Maddie (Inbar Lavi, Sons Of Anarchy) – a con artist who, with the help of two accomplices, makes men and women fall in love with and marry her. Before they know it, she's taken everything they've got… their hearts, their minds and their money.
The first four episodes are already waiting for Full House TiVo customers, before new ones are dropped weekly the day after they're shown Stateside – and all in HD!
Tell me more!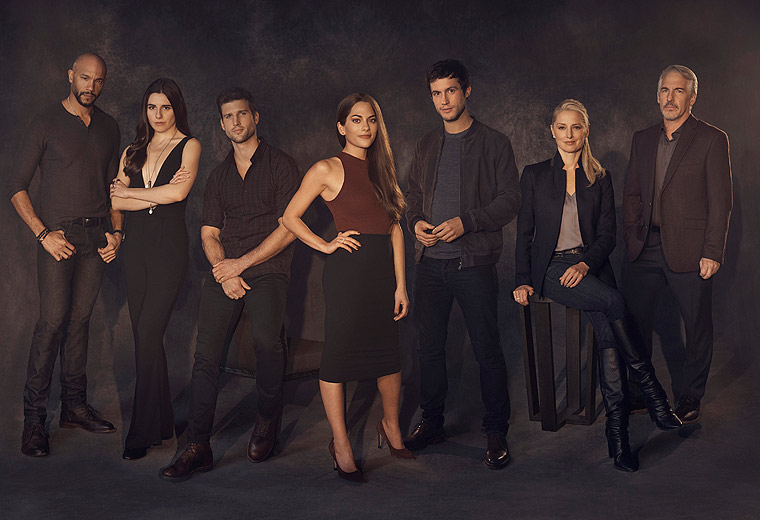 In the series premiere, newlyweds Ava (really Maddie) and Ezra's blissful marriage shatters when he discovers his sweet wife has disappeared with all their money and enough sensitive information to destroy his family if he turns to the authorities for help. As a devastated Ezra reels and searches for answers, Maddie expertly prepares for her next con with her trusted cohorts, Max and Sally. When Richard shows up at Ezra's door in search of his perfect wife Alice, they realize they've been fooled by the same woman and join forces in the hope of finding her to seek revenge.
Who else is in it?
Funny you should ask! It just so happens that Golden Globe winning actress Uma Thurman guest stars in the show with a story arc spanning several episodes. When the reclusive ring-leader of a group of con artists needs to keep his employees in line or eliminate an enemy, there is only one person for the job – the lethal, articulate and mysterious Lenny Cohen, the ultimate fixer played by Uma Thurman.
How can I watch it?
Full House TiVo customers get to be ahead of the curve with this show, which has been making waves in America. It's just one of the brilliant Box Sets available to Full House TiVo customers, which aren't available anywhere else in the UK, alongside Ash Vs Evil Dead, Kingdom, Magic City and Billy & Billie!
Find the first four episodes in On Demand > Box Sets > Imposters. New episodes arrive every Wednesday