Want to feel too old for this... stuff? It's three decades since Mel Gibson and Danny Glover took the mismatched cop movie to its arguable peak with 1987's Lethal Weapon: an action blockbuster which launched three sequels, a TV series and numerous eventful careers. So how have its major players fared in the last thirty years?
Mel Gibson (Detective Martin Riggs)

A cult star thanks to the Mad Max trilogy, Gibson exploded into the mainstream with his performance as the original Wisecracking Cop On The Edge. Regular starring roles and occasional directing work kept him in the limelight, but his battle with alcoholism revealed an unsavoury side to his character which saw him virtually blacklisted for the best part of a decade. This year's Oscar nominations for the Gibson-directed Hacksaw Ridge represent a return to the Hollywood fold for the 61-year-old star.
Danny Glover (Sergeant Roger Murtaugh)

Glover was an established actor when he followed up a devastating performance in The Color Purple with his role as Riggs' long-suffering partner. Glover, now 70, has rarely been out of work since, but his long-gestating directorial debut - a biopic of Haitian revolutionary Toussaint Louverture - is yet to come to fruition. He last appeared in action comedy Monster Trucks, and has two projects due for release in 2017: romcom The Good Catholic and drama Come Sunday.
Richard Donner (Director)

Lethal Weapon's helmer, who was also responsible for setting the superhero blockbuster template with 1978's Superman: The Movie, brought the buddy cop movie kicking and punching into the '80s. His easy relationship with Gibson and Glover over four movies helped the Lethal Weapon series make his name, but Donner hasn't directed a film since 2006's real-time thriller 16 Blocks. If the long-rumoured sequel to his 1985 kids' classic The Goonies ever happens, expect him to take a producing role.
Shane Black (Writer)

Lethal Weapon was Black's first screenplay, written when he was just 25. The script brought him massive attention, although his submission for Lethal Weapon 2 was rejected on the grounds that it was too dark: Warner execs balked at Black's idea to kill off Riggs at the end. More iconic scripts followed before he took to directing with Kiss Kiss Bang Bang in 2005, Iron Man 3 in 2013 and last year's The Nice Guys. Up next is 2018's The Predator, and Dwayne Johnson-starring comic book reboot Doc Savage.
Iron Man 3 is available now on Virgin Movies
Gary Busey (Mr Joshua)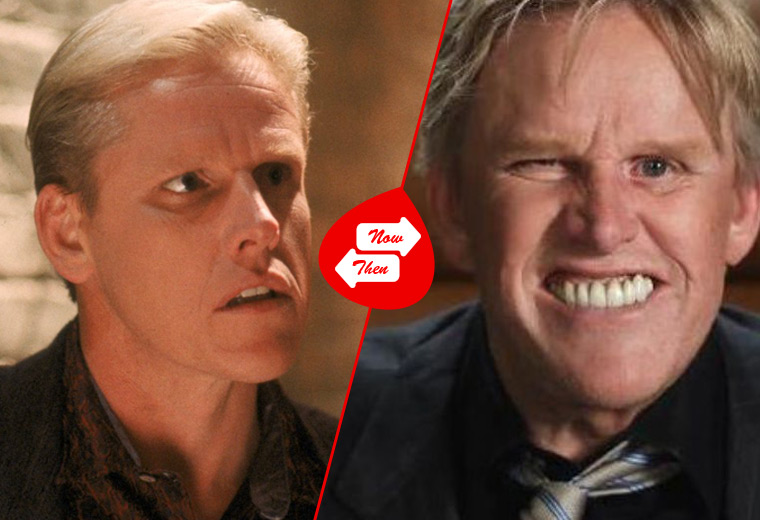 Thanks to Busey's unforgettable performance, bleached blond henchman Mr Joshua overshadowed Lethal Weapon's de facto villain, General McAllister. An eccentric and unpredictable talent, Gary Busey has been Gary Busy in the last 30 years, although bravo if you're familiar with much of his filmography (Jacob Two Two Meets the Hooded Fang, anyone?). Winning Celebrity Big Brother in 2014 has somehow not yet propelled him back to stardom, but there's still time.
Darlene Love (Trish Murtaugh)

A successful backing singer (and lead singer on seminal Christmas album A Christmas Gift For You From Phil Spector), Love has mixed film roles with acting and singing jobs on stage and TV throughout the last 30 years. She's appeared on a steady stream of albums in that time, but hasn't acted on film since 1998's Lethal Weapon 4. In 2013 she starred in the documentary 20 Feet From Stardom, sharing her stories of life as a backing singer.
Mary Ellen Trainor (Dr Woods)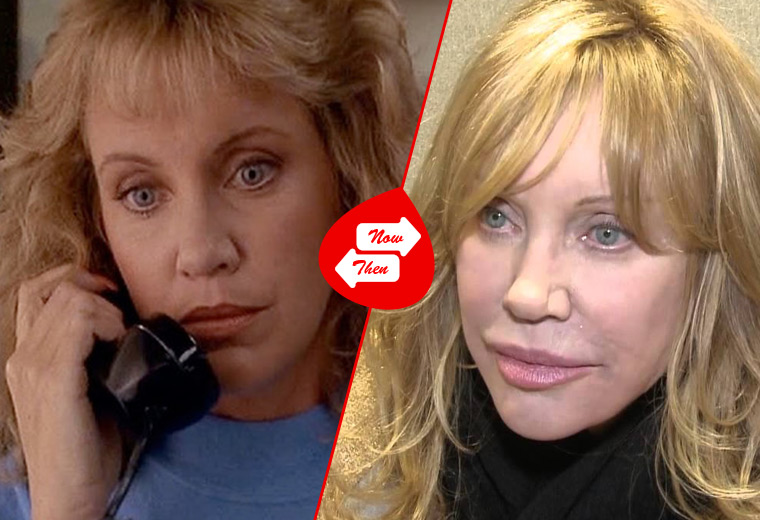 Lethal Weapon's exasperated occupational therapist was played by Mary Ellen Trainor, who enjoyed small but significant roles in a clutch of '80s and '90s films like Die Hard, Ghostbusters II and Back To The Future Part II (for her then-husband, Robert Zemeckis). She continued to work steadily on film and TV until 2008, but sadly died from pancreatic cancer in 2015.
Al Leong (Endo)

Al Leong's ability to forget more about dispensing pain than you and I will ever know earned him roles in all manner of '80s and '90s actioners, often with classic character names like Evil Doctor, Tiger Joe or Wing Kong Hatchet Man. Perhaps most memorable for snaffling a Nestlé Crunch Bar during a tense standoff in Die Hard, Leong returned to the Lethal Weapon franchise in an uncredited role in the fourth film. Gloriously, his most recent credit is as "Al" in 2014 action comedy Awesome Asian Bad Guys.
Lethal Weapon (1987) is available now on Sky Cinema. And watch the new TV spin-off series now On Demand from ITV Hub.