Pierce Brosnan is back in action this week in cyberthriller I.T in cinemas and on Virgin Movies this week, in which the erstwhile James Bond is terrorised by a hacker intent on causing him more misery than a Windows 10 update. To celebrate Brosnan's return, we're taking a look at the careers of each 007 actor after they'd hung up the tux and Walther PPK, and asking: James Bond or James Bombed?
Sean Connery

Best: The first - and, for many, best - James Bond went on to have perhaps the most successful post-007 career, and indeed is the only one to win an Oscar, for his role in The Untouchables. We're going for Indiana Jones And The Last Crusade as his best though: it's both his biggest box office hit and most fondly-remembered performance round these parts.
Worst: Anyone who endured Connery snoozing his way through 1998's movie of '60s TV fave The Avengers will be alarmed to know he's done worse: animated disaster Sir Billi, in which Connery voices a CG version of himself, is the proud owner of a 0% rating on Rotten Tomatoes.
George Lazenby

Best: After a shaky performance in his only Bond film - the otherwise terrific On Her Majesty's Secret Service - Lazenby's post-Bond career was less than triumphant. According to Rotten Tomatoes his best work consists of appearances in documentaries, and we'd pick 2012's Everything Or Nothing: The Untold Story Of 007 as his most endearing and candid performance.
Worst: It's hard to pick the least successful of the many curiosities in Lazenby's post-Bond filmography, given that hardly anyone seems to have seen them. His immediate follow-up to OHMSS, 1971's Universal Soldier (sadly not an original version of the Lundgren / Van Damme classic) is certainly in the running though: a virtually unseen box-office bomb co-starring Germaine Greer.
Roger Moore

Best: Sadly our own rules (each film must have been released after the actor's last Bond film) forbid us from picking Rog's truly brilliant 1970 weirdfest The Man Who Haunted Himself, so we're going to have to root around in the Guilty Pleasures barrel for his ridiculously enjoyable contribution to Spice World as head of the girls' record label. Sorry.
Worst: Made primarily as a showcase for the stunts of director (and former Bond stuntman) Willy Bogner, 1990's Fire, Ice & Dynamite is a truly remarkable piece of work. Rog's character fakes his own death and comes back as his own butler with the least convincing Scottish accent in cinema history; nobody suspects a thing, and it only gets worse from there.
Timothy Dalton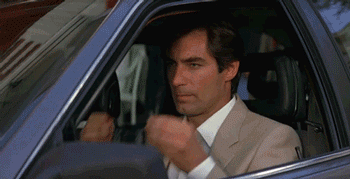 Best: Dalton's sneering villain in Edgar Wright's Hot Fuzz gets our vote for his greatest post-Bond outing, if only because casting a former 007 as a murderous supermarket manager is a stroke of utter genius. It also helps that Dalton is clearly having an absolute ball with the role - not least the final, painful showdown in a model village.
Worst: 1997 comedy The Beautician And The Beast - in which Dalton plays the president of fictional country Slovetzia - holds a 16% rating on Rotten Tomatoes right now, largely thanks to the performance of his co-star Fran Drescher, about whom USA Today wrote "Imagine having your ear canal scoured with Brillo. Only more abrasive." Ouch.
Pierce Brosnan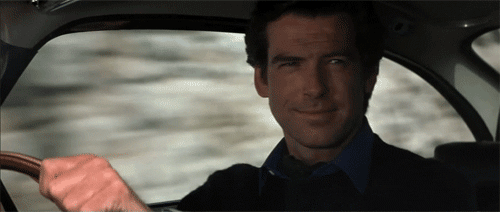 Best: Financially, Brosnan's best-performing post-Bond film is easily Abba musical Mamma Mia!. But calling it his best is… well, it's a little… oh sod it, it is his best. His singing might remind you of the sound of giant tortoises mating but the film is a ruddy blast, and one of the few in which Brosnan seems vaguely aware of his own ridiculousness.
Worst: Another zero percenter on Rotten Tomatoes, 2016's Urge stars P-Bro as a mysterious nightclub owner introducing hedonistic twentysomethings to a dangerous designer drug. Described as incoherent, headache-inducing and full of unlikable characters, it seems the best thing about Urge is Brosnan's amazing violet-tinted shades.
Find I.T in On Demand > Movies > Virgin Movies