When we first heard that a live action adaptation of Beauty and the Beast was coming out, we jumped at the chance to relive one of the most magical and romantic Disney tales ever. The story of how provincial town bookworm Belle tames the ferocious Beast gave us hashtag relationship goals: we hope that one day, someone will see past our tough and coarse exterior *sob* (and we'd like also a talking teapot, please). Call us sentimental, but we but we decided to take a look at our favourite Disney couples and ponder what their happily ever after might look like:
Belle and Beast (Beauty and the Beast, 1991)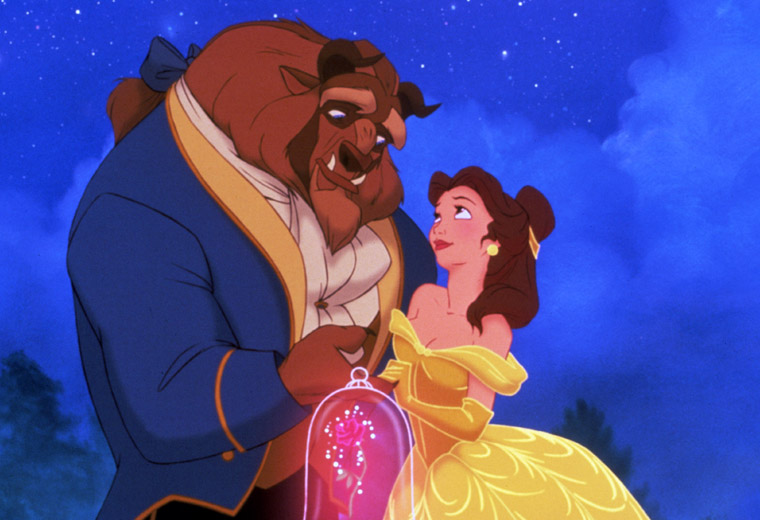 If you didn't swoon when Beast did that thing with the magic mirror and Belle's hair, then you can get out right now. Belle's grace and patience allowed Beast's true kind and caring nature to come through, and we all learned what true love looks like.
Unfortunately, we have a suspicion that Adam/Beast didn't quite lose all of his beast-like tendencies when the spell was broken, and turned out to be a bit of a slob. Because most of his staff were well overdue retirement after having been enchanted furniture for 21 years, Belle had to teach Adam to pick up after himself (with a little help from one of her dad's zany inventions). She then turned her experience into a book called, "How Brains Tamed The Beast", which topped the best-seller list for 10 years.
Beauty and the Beast (1991) is available now on Sky Cinema
Ariel and Eric (The Little Mermaid, 1989)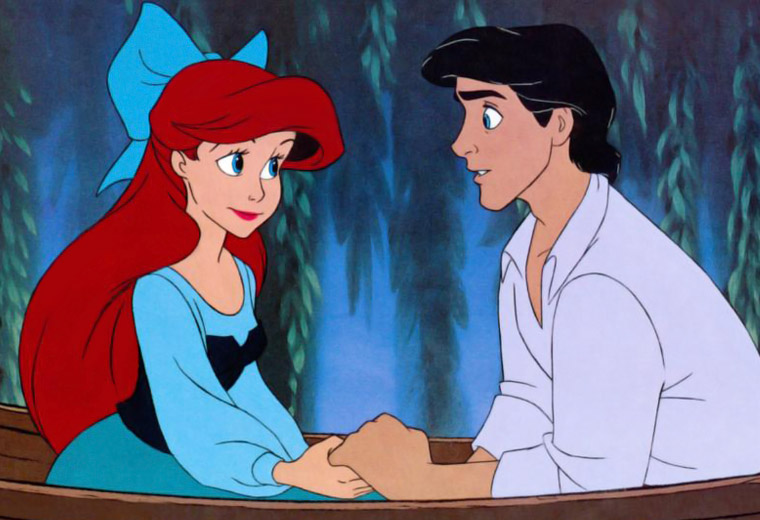 In the Disney-fied version of the Hans Christian Andersen tale, Ariel's will and determination to discover life beyond her gorgeous aquatic reality leads her to spell-breaking love. Ursula and her collection of poor, unfortunate souls is still one of the most chill-inducing Disney villains, but she was not strong enough to win against true love.
We would like to believe that Ariel went on to a blooming singing career performing Sebastian's songs, while Eric struck gold supplying forks as hairbrushes to all the mermaids.
The Little Mermaid is available now on Sky Cinema

Cinderella and Prince Charming (Cinderella, 1950)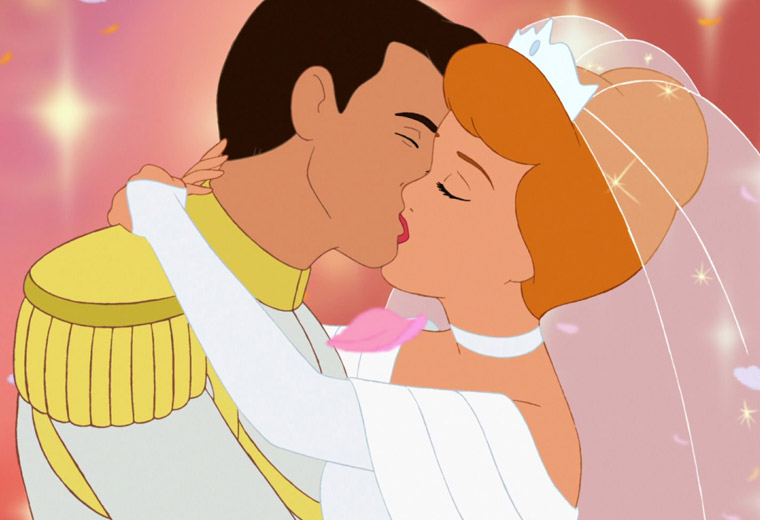 Poor Cinderella is trapped working as a servant in her own home after her father's passing leaves her at her evil stepmother's mercy. But a fairy Godmother and a lost slipper later, she gets to live the dream that was the wish her heart made.
We would guess that Prince Charming went on to enforce strict laws against child neglect, becoming a pioneer of his time, while Cinderella started a fashion line with her mouse friends, donating the proceeds to orphanages.
Cinderella is available now on Sky Cinema
Simba and Nala (The Lion King, 1994)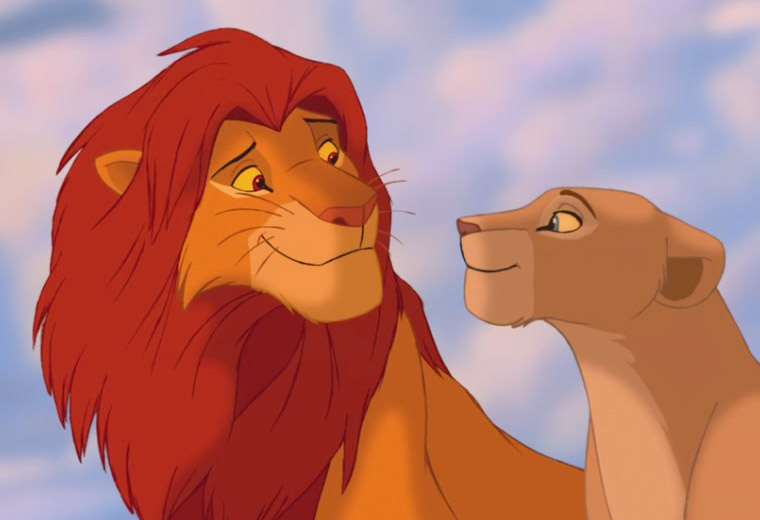 Tears were shed across the world by both children and adults during one the most heartbreaking moments in animated history where Mufasa perishes while a young Simba watches helpless. We still get choked up even thinking about it, so let's say Hakuna Matata and focus instead on the budding romance between the playfully feline Nala and the charmingly clueless Simba. It is through their love that he finds the courage to claim back his kingdom.
This pair would undoubtedly nurture back and protect their kingdom with infinite wisdom. Nala would teach their cubs combat techniques, whilst they got lessons in bravery form the head of the pride himself.
The Lion King is available now on Sky Cinema
Jasmine and Aladdin (Aladdin, 1992)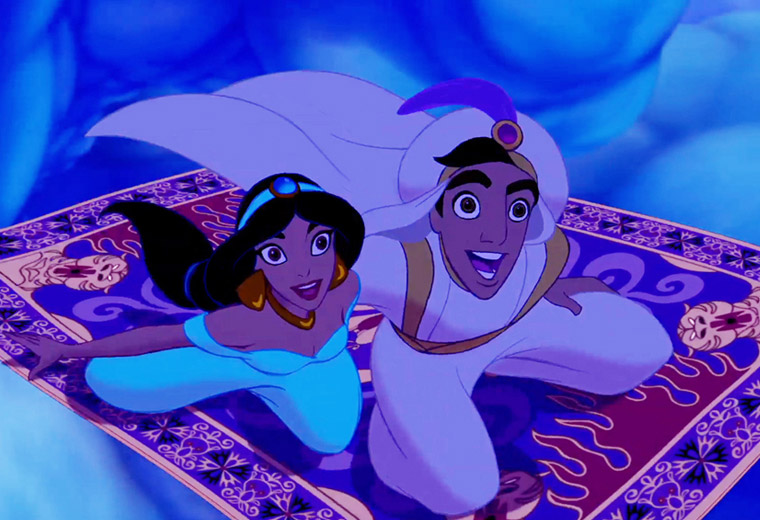 As a diamond in the rough, it was Aladdin's fate to team up with the powerful Genie to stop Jafar and his annoying parrot from conquering the palace and completely destroying Princess Jasmine's life. After witnessing the spark between these kindred spirits from opposite worlds, we can easily forgive Aladdin for posing as an elephant-riding prince.
We would bet that Jasmine and Al refused to be confined to the palace and instead travelled the world, helping street urchins and marching against antiquated marriage laws. Their journeys on their flying carpet would inspire them to start their own airline, Magic Carpet Flights, and they would hire Genie as the head of Customer Services.
Rapunzel and Flynn (Tangled, 2010)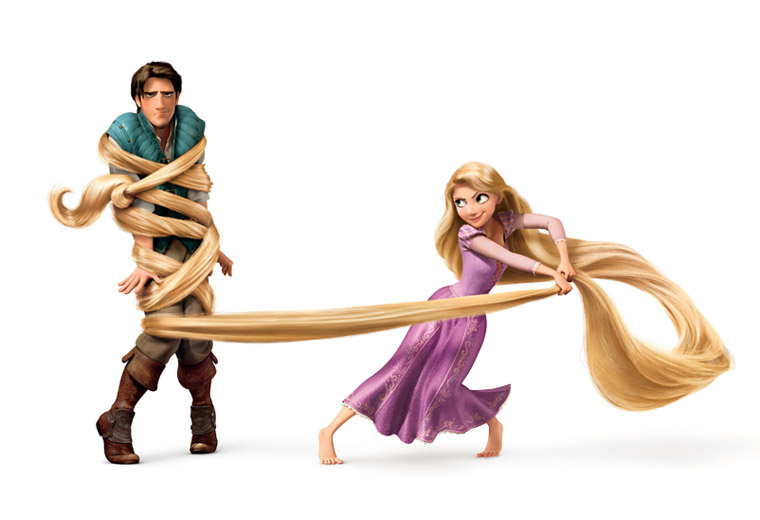 This instant classic is the charming rendition of the tale of a princess with long (really long) and magical hair locked away in a tower by a witch. As she longs to explore the outside world, a charming young thief seeks refuge in her hideout and soon finds himself on an expedition during which Rapunzel discovers what she has been missing all these years, including romantic love. Oh, and his real name is actually Eugene!
Making up for lost time, after the two married our duo went on a whistle-stop tour (stopping by Arendelle for Princess Elsa's coronation) before settling down to run a botanical pharmacy, searching for flowers with magical powers to be used for good. Rapunzel's new short and choppy 'do sparked a craze across the kingdom, with everyone asking their hairdresser for a flirty "Zel" bob.