Find it in On Demand > Movies > Virgin Movies
Ben Affleck momentarily takes off Batman's cowl to play a banking badass in action thriller The Accountant, which kicks its way on to Virgin Movies from Monday 13th March.
As a child, Christian Wolff (played as an adult by Ben Affleck), struggles to connect with people but proves to be a wiz with numbers. He is diagnosed with a form of autism and his parents find it hard to deal with his unusual behaviour. His mother leaves and his father insists on giving Christian a tough-love military upbringing, providing Christian with important survival skills he will come to rely on in later life.
As an adult, Christian has found a way to put his talents to use – by uncooking the books of dangerous criminal organisations, hidden behind the front of a legitimate accounting business. But the Treasury Department's Crime Enforcement Division is on to him and Raymond King (J.K. Simmons) makes it his mission to get to the bottom of Christian's criminal activities.
Christian soon finds himself in way over his head and he and fellow accountant Dana Cummings (Anna Kendrick) are pursued by assassins, all the while Raymond King's net is closing in…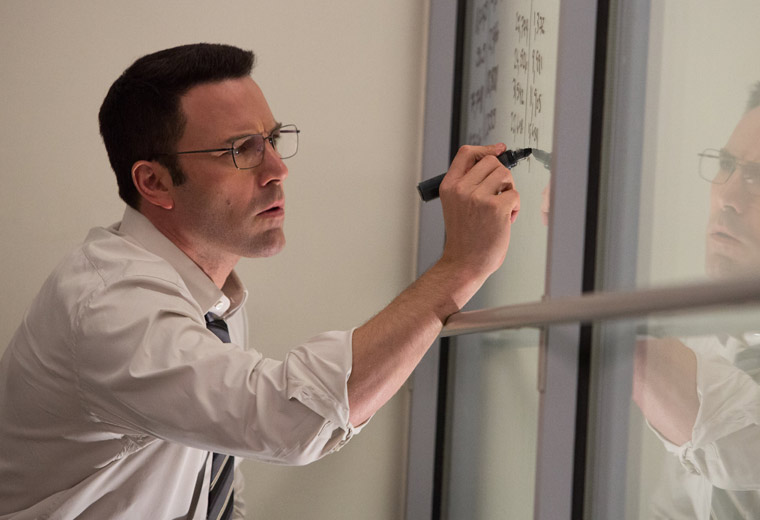 What do we think?
This is a tense, gripping watch from start to finish. Don't be put off by the title, it's not all number crunching, there is plenty of action to be had here.
Ben Affleck gives a commanding and committed performance in the central role and on his broad shoulders the success of the movie is entirely dependent. Luckily he absolutely nails it. His character is complex and secretive – imagine A Beautiful Mind meets Jason Bourne – but Affleck skilfully juggles these complexities to give a compelling performance. That's not to say this is a one-man show. The high-calibre supporting cast are also on top form.
Under the confident direction of Gavin O'Connor (Warrior and Pride and Glory), The Accountant is a slick, fast-paced movie. It's highly entertaining, with twists and turns aplenty to keep you guessing.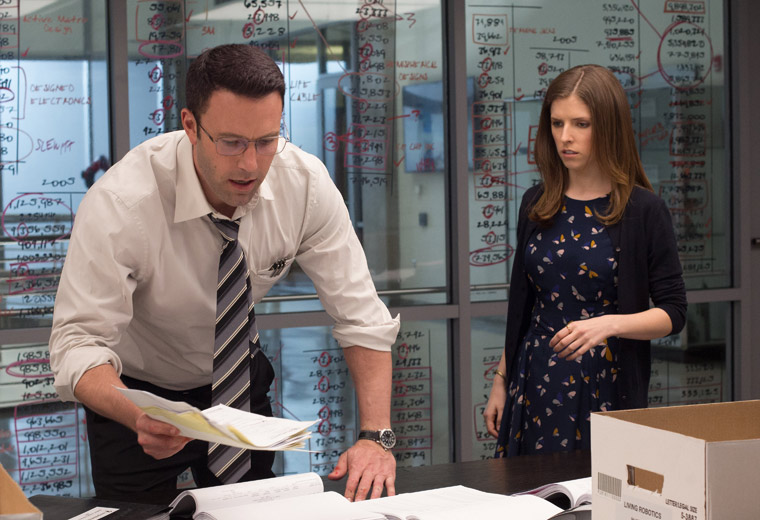 The Accountant trivia
- The cast of The Accountant includes two Oscar winners, Ben Affleck and J.K. Simmons, and two Oscar nominees, Anna Kendrick and John Lithgow.
- When preparing for her role, Anna Kendrick looked to her mother for inspiration. Kendrick's mother is an accountant and explained the maths in the script to her daughter.
- During the development of the film, Mel Gibson was linked to the project, with the Coen Brothers as Directors.
- Ben Affleck and J.K. Simmons are set to team up again in two upcoming Batman films – The Batman and Justice League.