No situation is more drama-prone than when two separate groups of people have to coexist in the same space. Whether it's an employer-employee dynamic, or something a little more sinister, these settings make for amazing storytelling: cue the gossip, the secrets and the forbidden alliances!
All of which means there is no reason not to enjoy all four seasons of Devious Maids, now available On Demand. And, to celebrate, we thought we'd take a look at our favourites from the genre...
Devious Maids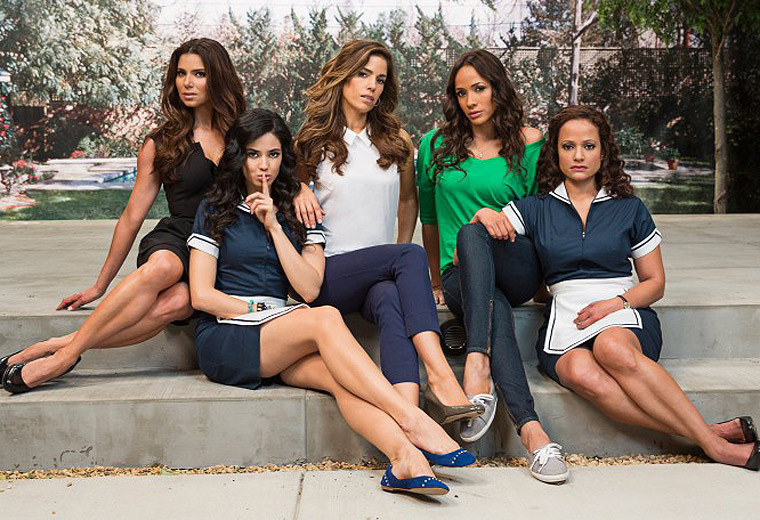 A professor infiltrates a group of maids in Beverly Hills in order to investigate a murder… and realises that life on the job is a lot more interesting than one might expect. This drama, from creators of Desperate Housewives, is exactly as scandalous and deliciously over-the-top as you would hope.
Devious Maids seasons 1-4 is available to watch On Demand. Find it in On Demand > Box Sets > Drama
Downton Abbey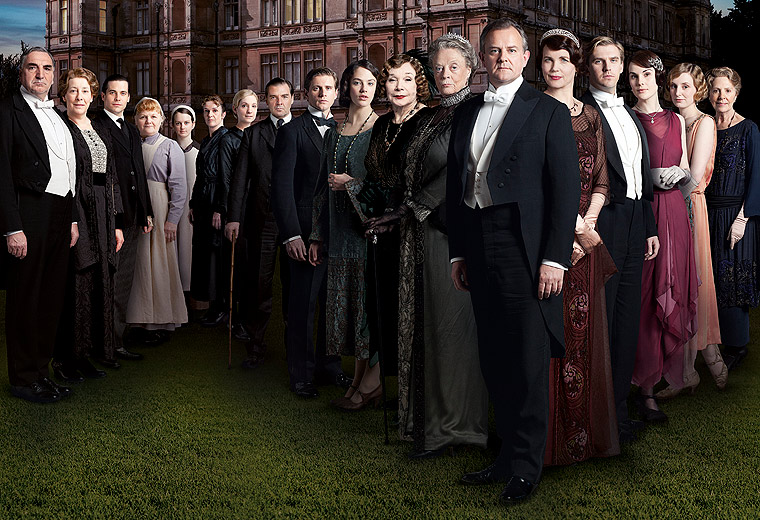 Downton Abbey is nothing but glorious fun. If you are one of the few people in the country who hasn't yet seen it, it's all about the Crawley family and their staff as they navigate the changes of the early 20th century. The show is careful to portray equal sides of the divide sensitively, and doesn't shy away from poking fun at the silliness of the poshos.
Orange Is The New Black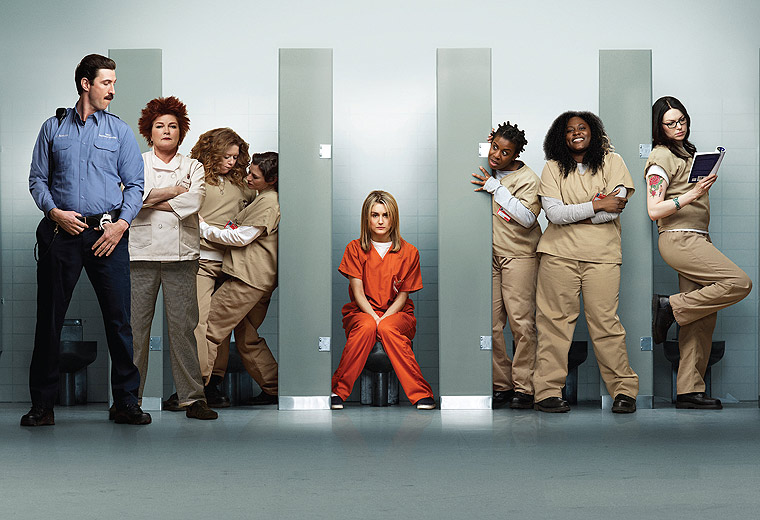 Orange Is The New Black follows the hapless Piper Chapman and fellow inmates as she serves her year in prison for a crime she committed when she was young. But it's also all about the prison staff, who suffer through the penitentiary's privatisation and struggle to turn it into a profitable enterprise. The interaction between the two groups, naturally, wavers between the tragic and the hilarious.
Orange Is The New Black seasons 1-4 is available to watch now on Netflix
Upstairs Downstairs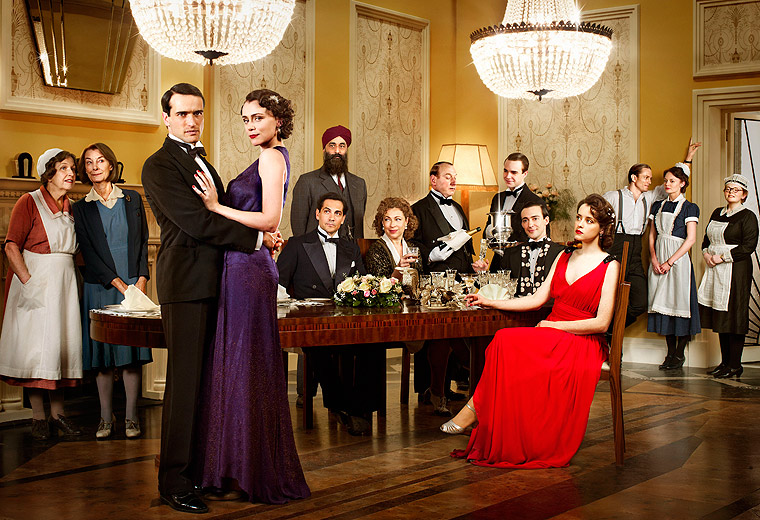 Upstairs Downstairs had a popular run on ITV in the 1970s, and was briefly revived in 2010 with some of the same cast. Much like in Downton, the Bellamy family and their staff (who live in Belgravia, London) try to work out their place in society in the first half of the 20th century as the world changes around them.
Jane The Virgin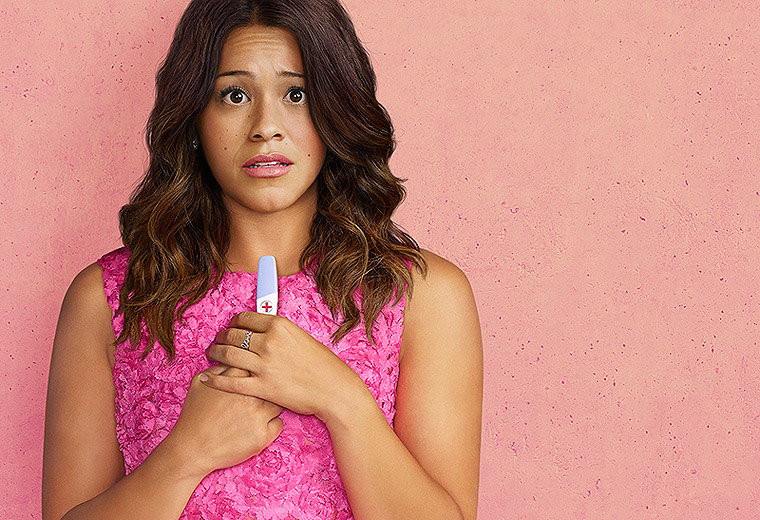 Jane is a young woman studying to be a teacher and working part-time as a hotel waitress, whose life is upended when a mistaken medical procedure makes her, ahem, pregnant. She's now expecting the child of handsome millionaire Rafael, who has his own share of family drama on his plate. Jane's quiet, friendly, home life collides with Rafael's moneyed, crime-fuelled world and the laughs keep on coming.
Jane The Virgin season 1 is available to watch now on Netflix
Mr Selfridge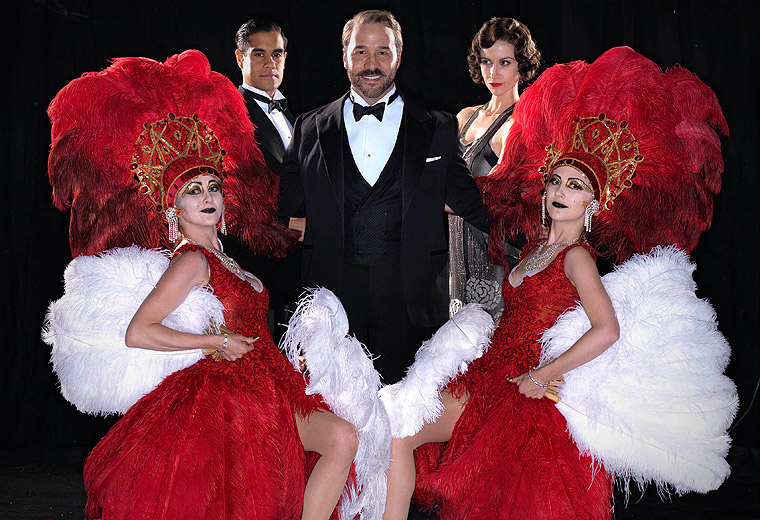 Office workers, shop assistants, society ladies and rich businessmen strive alongside each other in the world of Mr Selfridge. The show fictionalises the creation of one of London's most famous department stores, and it's fascinating to see how the different groups responsible for making the business work interact. Plus, Jeremy Piven's Mr Selfridge persona is absolutely magnetic.
Mr Selfridge series 1-4 is available to watch now on Netflix
Spartacus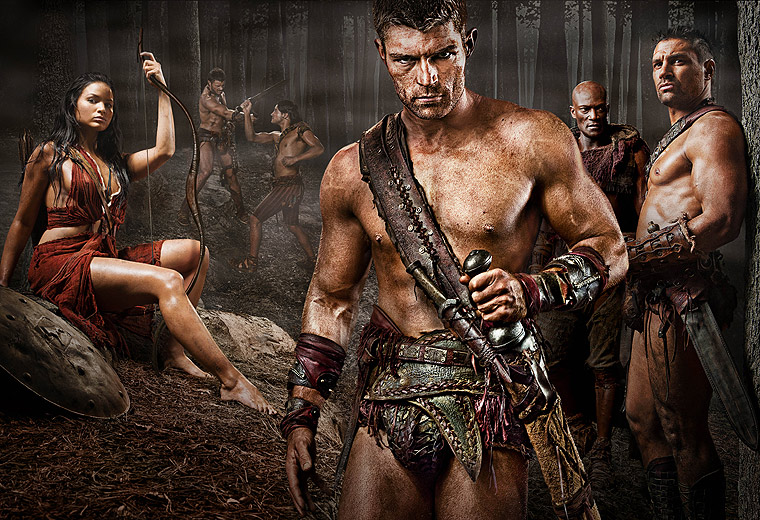 In an extreme example of a divide between two groups, Spartacus is a dramatic historical epic about Roman masters and their gladiator slaves. The former politick for their social advancement, while the latter, led by Spartacus, plot and plan to escape before they are forced to die in the games. It's a brutal, ruthless universe - and the battle scenes are excellent.
Spartacus seasons 1-4 is available to watch now on Netflix