From stormy adventures at sea to the fast-paced and fabulous world of American Cosmopolitan, there's plenty happening on the box this week.
Mutiny
Monday 6th March at 9pm on Channel 4 (CH 104)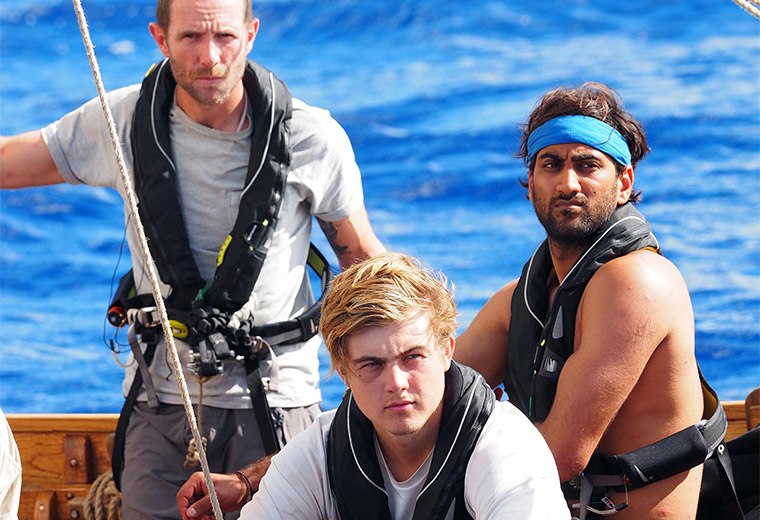 Why you should watch: Because survival shows always make your cuppa taste that bit better.
What on earth are they doing?: A crew of 9 modern-day men take a little boat on a 4000-mile trip across the ocean, with very limited supplies.
What on earth for?: To recreate the miraculous 1789 journey of lieutenant William Bligh, who along with 18 chums had to flee the HMS Bounty after his crew rebelled.
What are their rations?: 16 2lb pieces of biltong, 28 gallons of water and soon-to-be-dashed morale.
They'll be battling: Constant storms, shark-infested waters, sleep deprivation and no access to Facebook.
Record Mutiny now on TV Anywhere
Tony Robinson's World War One
Tuesday 7th March at 9pm on Discovery History (CH 262)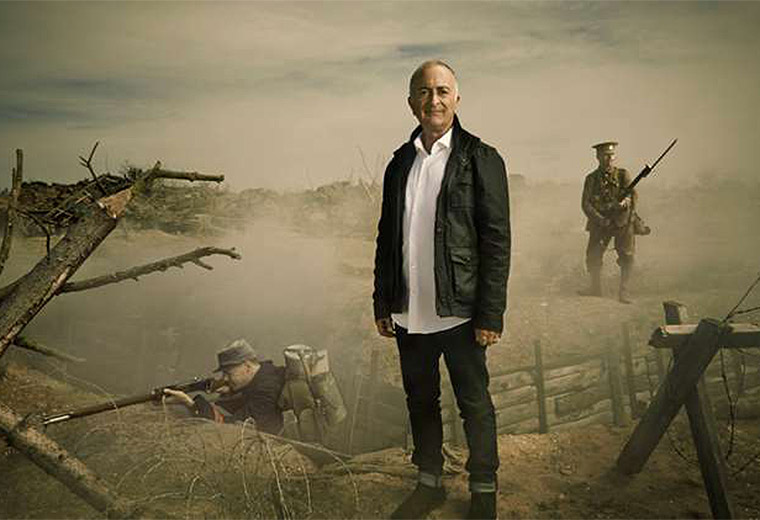 Why you should watch: Because Tony Robinson is the history teacher we always wanted but never had.
What's he teaching us?: All about the First World War, from the bloody Battle of the Somme, to the British war tactics and technology that saw the Allies to victory.
Expect: A fresh, in-depth look, jam-packed with fascinating facts, photographs and footage.
You'll be surprised to learn that: Various moments of World War One were captured with 3D photography.
Haven't I seen this before?: Probably, it was aired a few years ago but it's certainly worth a re-watch.
Record Tony Robinson's World War One now on TV Anywhere
Hidden Restaurants With Michel Roux Jr
Wednesday 8th March at 8pm on Channel 4 (CH 104)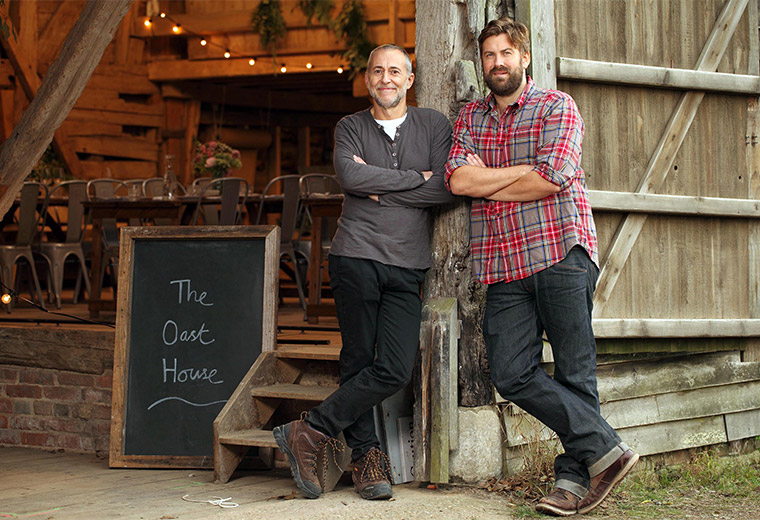 Why you should watch: Because you're an insatiable foodie like everyone else in the country.
What's Michel up to then?: In this shiny new series, the MasterChef judge is going on the hunt for Britain's little known eateries, hoping to find inspiration for his own "hidden restaurant", The Oast House.
He's joined by: Fellow celeb chef Freddy Bird, who also runs a hidden restaurant.
In this week's episode: Michel finds a floating café in the middle of an estuary, only reachable by boat.
What we're all wondering: Why having a restaurant no one can find or get to is a business aspiration.
Record Hidden Restaurants with Michel Roux Jr now on TV Anywhere

Tattoo Girls
Wednesday 8th March at 9pm on TLC (CH 167)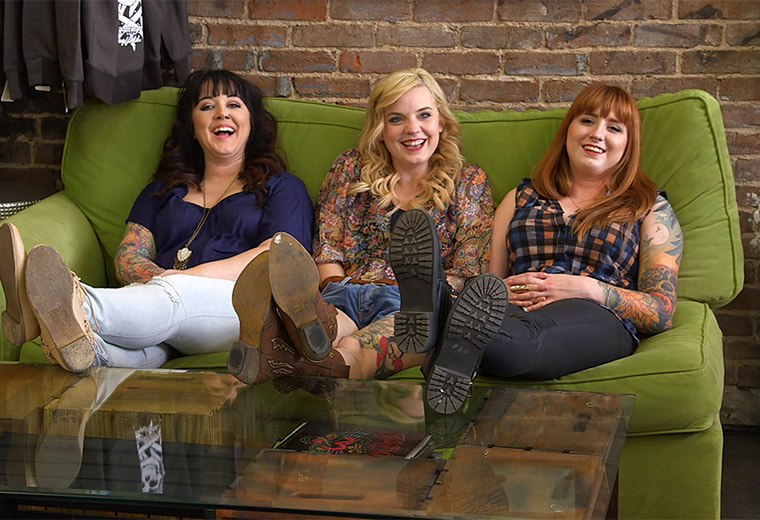 Why you should watch: Because the art of tattooing and people who make bad decisions makes for riveting television.
What's going down?: The reality show follows the day-to-day running of Ink Ink, a tattoo studio in Springfield Missouri, and the personal lives of its all-female team.
It sounds a bit like LA Ink?: There's rock music, drama and lots of tattoos – so it's very similar, man.
Best customer design brief: "I want to get a portrait of my friend, kissing my butt".
Response to best customer design brief: "Nice".
Record Tattoo Girls now on TV Anywhere
So Cosmo
Wednesday 8th March at 9pm on E! (CH 156)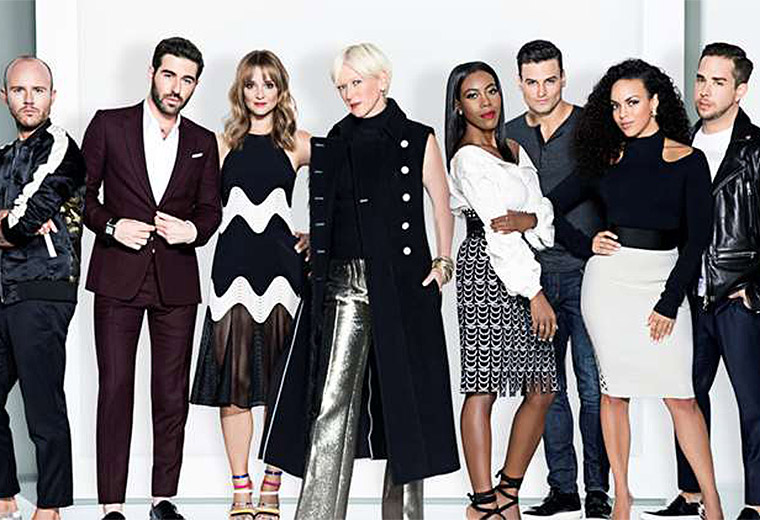 Why you should watch: Because it's a brand new reality show all about fashion, celebrity and glamour darling.
What's it about?: It follows the chic lives of the American Cosmo magazine team, as they flounce about at fashion shows and parties, and get into a flap over deadlines.
Expect: Flashy jump cuts of New York set to catwalk music, and fashionistas fighting over fabulously superficial things.
Most la-di-da quote: "It's for a deep fabulousity" – Joanna Coles, the magazine's budget-friendly answer to Anna Wintour.
You won't enjoy it if: You buy all your clobber from "wherever", and think labels are something you peel off.
Record So Cosmo now on TV Anywhere
Once Upon A Time
Wednesday 8th March on Netflix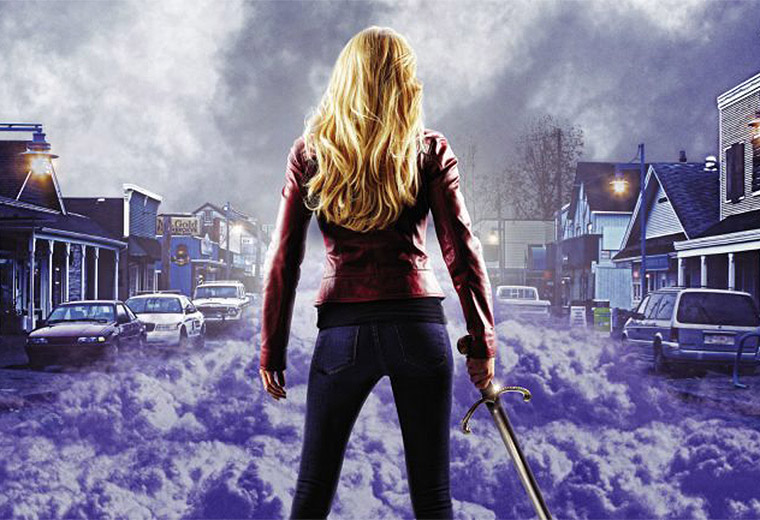 Why you should watch: Because each 40-minute episode halts the aging process.
The premise? It's a fantasy drama that takes popular fairytale characters and throws them into the real, grown-up world – the fictional U.S seaside town of Storybrooke, to be exact.
Who's in it?: Jennifer Morrison from House and Lana Parrilla from 24.
If you've already been watching: Then you're probably chomping at the bit for the second half of season 6 – who was under that hood? How are Emma and Regina going to return to Storybrooke?
Not started watching?: Then you'll find all 5 and a half seasons available to binge-watch on Netflix, with the latter half of season 6 being released in weekly instalments from Wednesday.
Designated Survivor
Friday 10th March on Netflix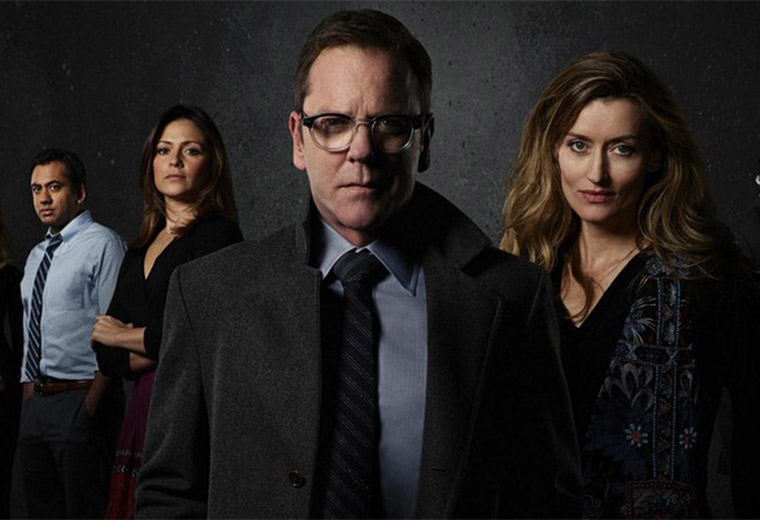 Why you should watch: Because this drama is more comforting than watching real-life U.S. politics.
So what's the lowdown?: Low-level Cabinet member Tom Kirkman finds himself the unlikely president of the United States after an attack wipes out all the successors above him – awkward!
Who's in it?: Kiefer Sutherland as Tom Kirkman and Natascha McElhone from Californication, as the First Lady.
After the break: If you're already a fan then the second part of season 1 is set to answer all those burning questions: Who was responsible for the Capitol bombing? Is President Kirkman's life in danger? Is MacLeish pure evil?
If you want to play catch-up: The first 10 episodes are all waiting for you on Netflix.
Beaches
Sunday 12th March at 9pm on Lifetime (CH 208)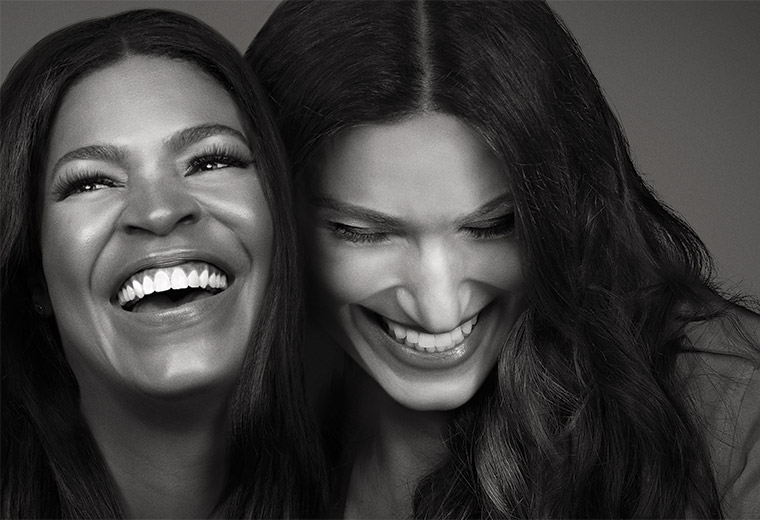 Why you should watch: Because there's nothing quite like sneering at a remake.
It's a remake? It's a modern-day revamp of the classic 1988 tearjerker, which followed the ups and downs of an unlikely 30-year-long friendship.
Who's filling Bette and Barbara's shoes?: Broadway star Idina Menzel and Big Momma's House's Nia Long.
Expect: Liberal changes galore, Instead of Atlantic City they meet in Venice Beach, instead of letters they send texts and emails, and instead of cards they do crossword puzzles.
Don't worry: The makers weren't stupid enough to not include a new version of "The Wind Beneath My Wings".
Record Beaches now on TV Anywhere
Everest Rescue
Sunday 12th March at 9pm on Discovery (CH 250)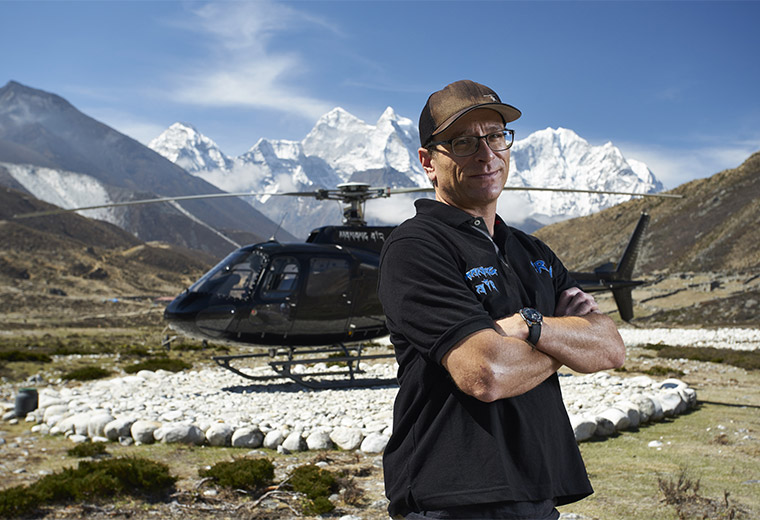 Why you should watch: Because a little danger spices up a Sunday evening nicely.
What goes down?: This series documents the courageous efforts of rescue pilots during the 2016 climbing season, as they save the lives of twits that manage to get themselves stranded up the world's tallest mountain.
Did you know?: People die on Everest every year, and a lot of the time they just leave them up there.
Expect: Adrenaline-fuelled missions and stunning mountain vistas.
Best watched: Whilst enjoying a hot chocolate.
Record Everest Rescue now on TV Anywhere
Wild Things
Sunday 12th March at 8pm on Sky 1 (CH 110)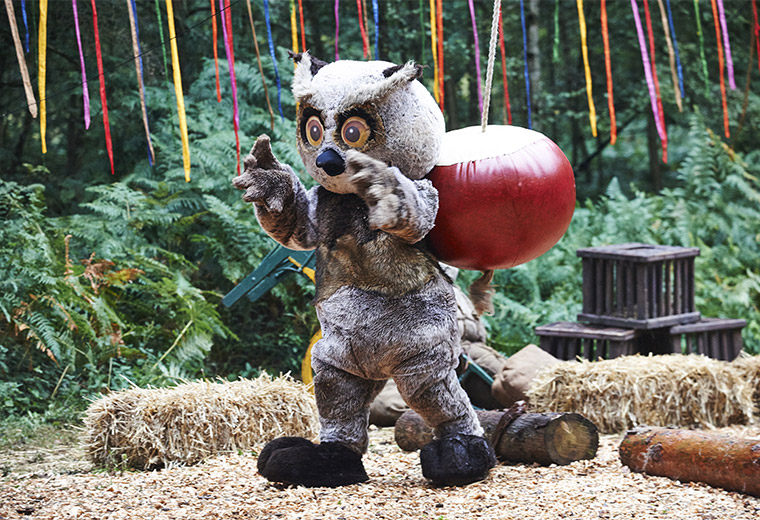 Why you should watch: Because people falling over in oversized animal costumes is hilarious.
What's the jist?: In this kooky gameshow, four teams compete against one another tackling various obstacles in the vast "Wild Wood" all while wearing giant woodland creature costumes.
What do the contestants win?: A cash prize of £10,000 – almost enough to buy back their dignity.
Who's presenting?: The suitably outdoorsy Kate Humble and Irish comedian Jason Byrne.
Most likely to watch: Furries.
Record Wild Things now on TV Anywhere