We'll be chasing gossip in Chelsea, jumping into cases with J.Lo and lapping up Line of Duty over the coming days, so be sure to stake your place on the sofa.
Made In Chelsea
Monday 20th March at 9pm on E4 (CH 144)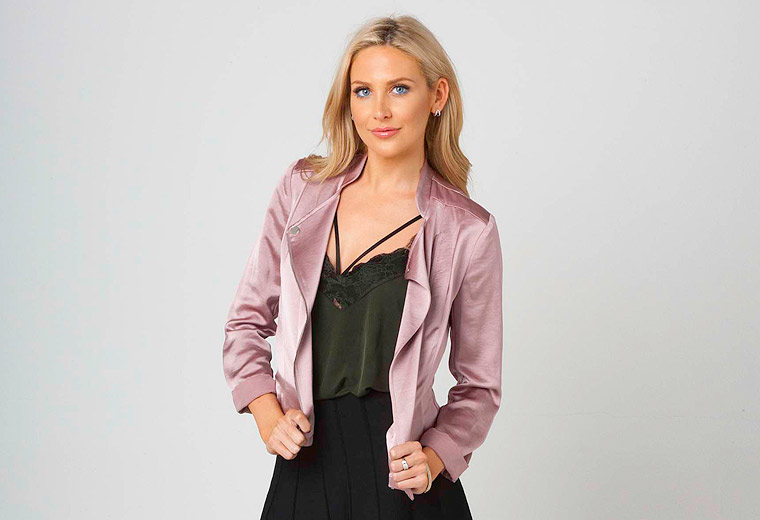 Why you should watch: Because it's our chance to mingle with the beautiful people, darling.
Just how posh are they, anyway?: Well, they're called things like Binky and JP. So, very.
What to expect: Russian parties, people with big teeth arguing about exes, and a pregnancy storyline.
Best watched while: Necking a bottle of Krug while wearing a cravat.
What to say if a housemate/relative objects to you watching it: "Babe, you're attituding at me."
Record Made In Chelsea now on TV Anywhere
Shades Of Blue
Monday 20th March at 10pm on Sky Living (CH 112)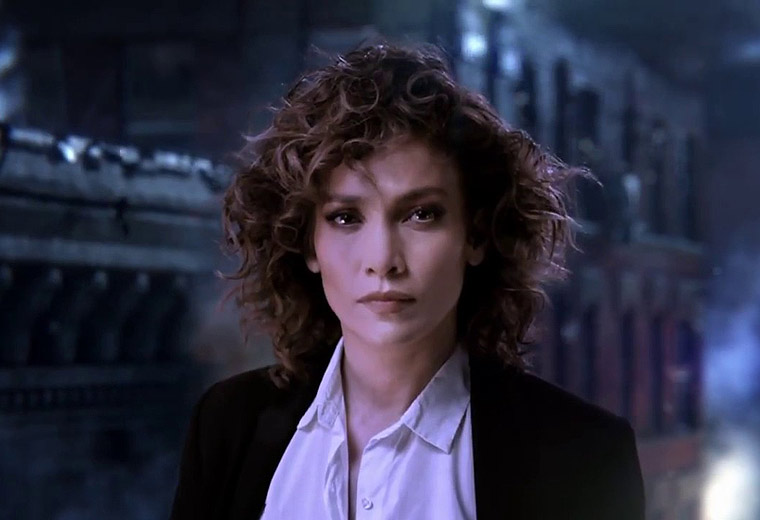 Why you should watch: J.Lo is back with her badge and gun as tough New York cop, Harlee Santos.
Just another cop show?: Ohhh no. Ohhhh, no no no no. (It isn't.)
How so?: Lopez's character is a corrupt detective who is implicated in all sorts of Bad Things, and is forced to become a mole in her own team.
In other words: It's a glossy contemporary series crossed with a gritty 70s corruption thriller, with a few dollops of The Departed. In a good way.
Scene stealer of the week: Ray Liotta, who chews the scenery with relish as the chief bent cop.
Record Shades Of Blue now on TV Anywhere
American Justice
Tuesday 21st January at 9pm on BBC Two (CH 102)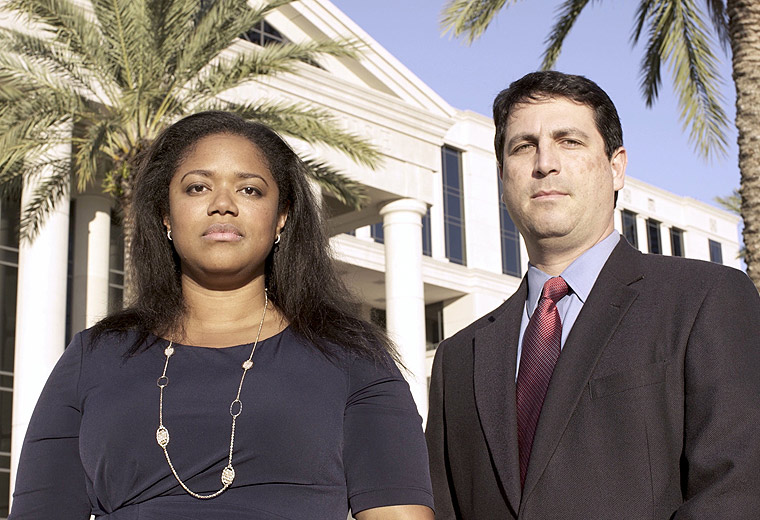 Why you should watch: This is like a fascinatingly in-depth documentary on crime and punishment in America today.
What's the gist?: We follow cops and legal eagles in Florida as they tackle vicious crimes. And the political fallout.
Example vicious crimes: The first episode features the double murder of an uncle and niece.
Political shenanigans: We also follow the election campaign of controversial state attorney Angela Corey.
Watch if you like: Anything from Making a Murderer to COPS.
Record American Justice now on TV Anywhere
Passions
Tuesday 21st March at 9pm on Sky Arts (CH 122)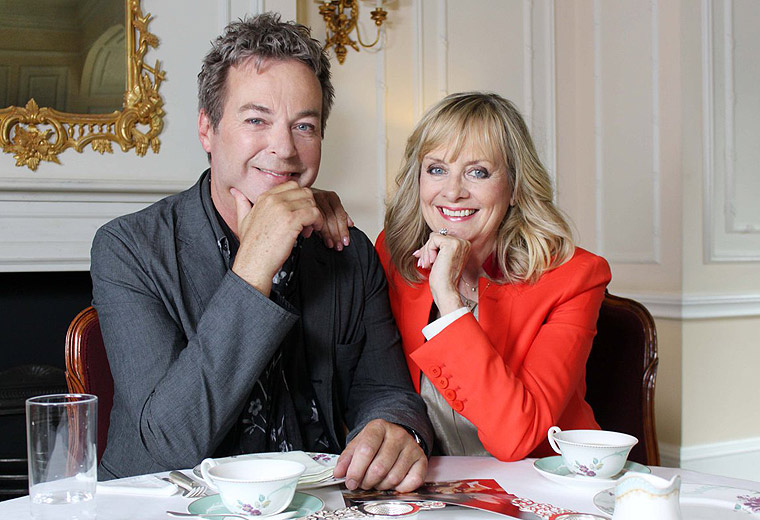 Why you should watch: It's an enjoyable new series where famous types delve into their… well, passions.
First up: Sly jokesmith Julian Clary on his idol, Noel Coward.
Did you know?: Julian actually lives in a country estate which Coward once owned. You'll see it here.
Old school glam rating: 10/10, with Julian swanning around the Ivy and the Savoy to interview the likes of Joan Collins and Twiggy
Unlikely twist: Noel Coward is buried in… Jamaica! Which is where we'll also be going.
Record Passions now on TV Anywhere
The Catch
Tuesday 21st March at 10pm on Sky Living (CH 112)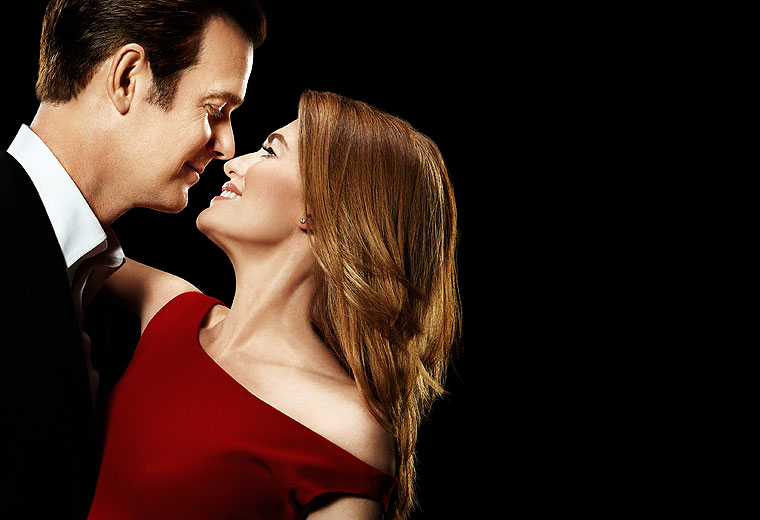 Why you should watch: It's the return of the sizzling series about a global con artists.
So it's like Hustle?: Sort of, but not, because there's a parallel narrative about the ex-girlfriend of the main con artist who was out to get him.
Where are we at now?: The main con artist (see above) is in jail, and things are about to get REAL tricky for everyone. But in a sexy, glossy, fun way.
Look out for: Our own John Simm as a charming sociopath. He's good at playing those.
Trivia tidbit: The Catch was co-created by esteemed British novelist Kate Atkinson.
Record The Catch now on TV Anywhere
Vivica's Black Magic
Tuesday 21st March at 10pm on Lifetime (CH 208)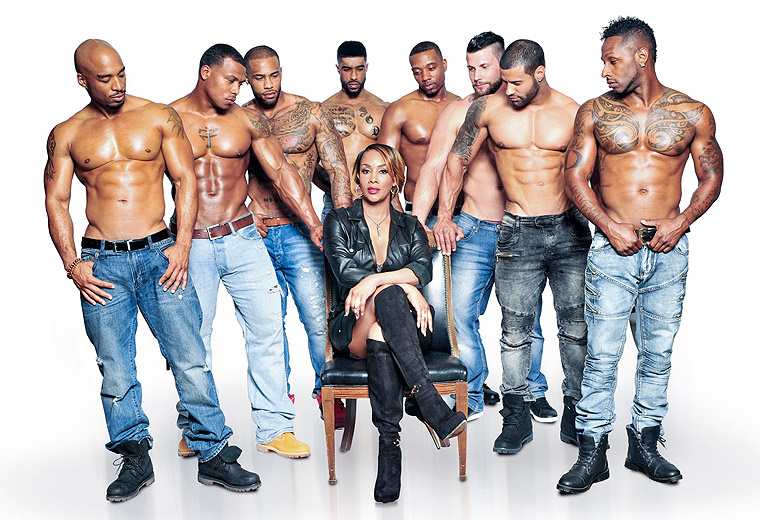 Why you should watch: This is an irresistible ultimate guilty pleasure of a series about the creation of a male stripper ensemble.
So it's not about a brand of dark chocolates that was big in the 80s?: No. It isn't.
Who is Vivica?: The lady who is determined to create the best darn all-male exotic dance group ever.
What to expect: Naughty auditions, backstage arguments and six-packs so perfect you could play them like xylophones.
Facial recognition analysis: Vivica played Will Smith's girl in Independence Day.
Record Vivica's Black Magic now on TV Anywhere
Grace And Frankie
Friday 24th March on Netflix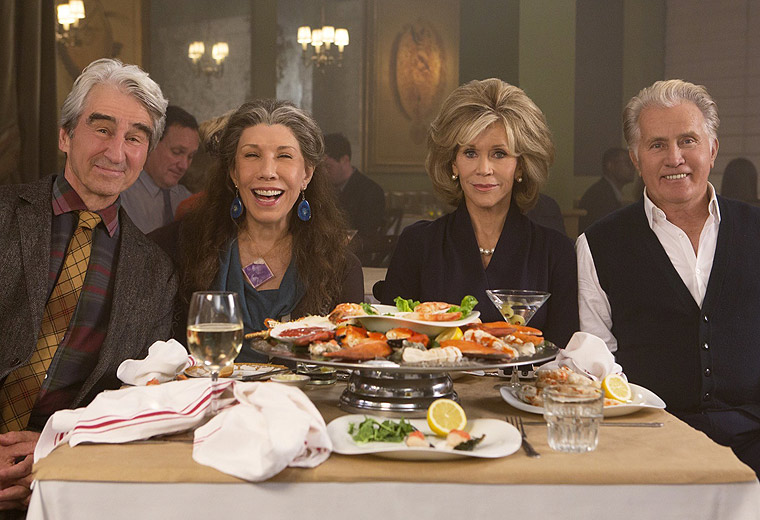 Why you should watch: This absolutely delightful tale of friendship and errant husbands is back for a third run.
What's the gist?: Grace and Frankie are two very different women, thrust into being pals when their husbands fall in love with each other.
Are there stars?: We're talking acting legends here. Jane Fonda, Lily Tomlin, Martin Sheen…
Sex toys alert: Last we heard, our plucky ladies were going into business making naughty devices…
Who you gonna call?: One of the smaller roles is played by the chap who was Winston in Ghostbusters.
Grace And Frankie is available to watch from Friday 24 March on Netflix
Comic Relief 2017
Friday 24th March at 7pm on BBC One (CH 101)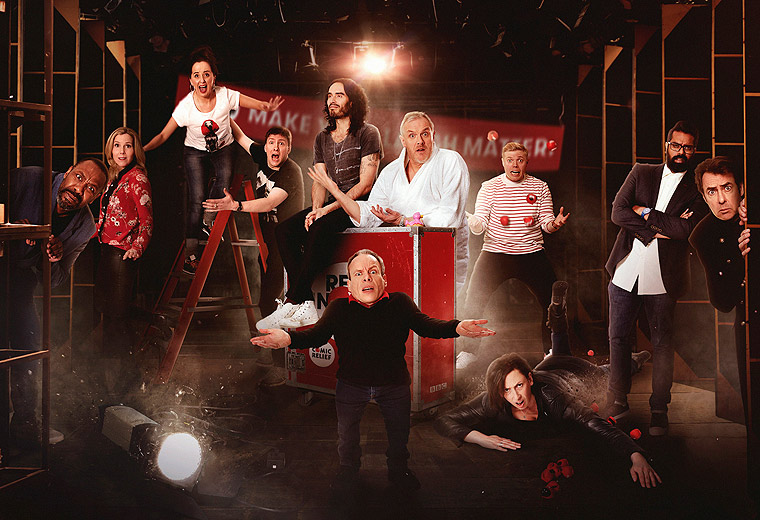 Why you should watch: Because it's Red Nose Day and everyone's here.
Even French and Saunders?: Yep, even them, so we can get all nostalgic for the 90s.
Let this shine: Take That will be doing Carpool Karaoke with Mr Corden.
Also: The likes of Alan Partridge, Peter Kay and Johnny Vegas will all be making us snort tea from our nose.
Absolute must-see bit: The mega-hyped sequel to Love Actually, of course.
Record Comic Relief 2017 now on TV Anywhere
BBC Young Dancer 2017
Friday 24th March at 8pm on BBC Four (CH 107)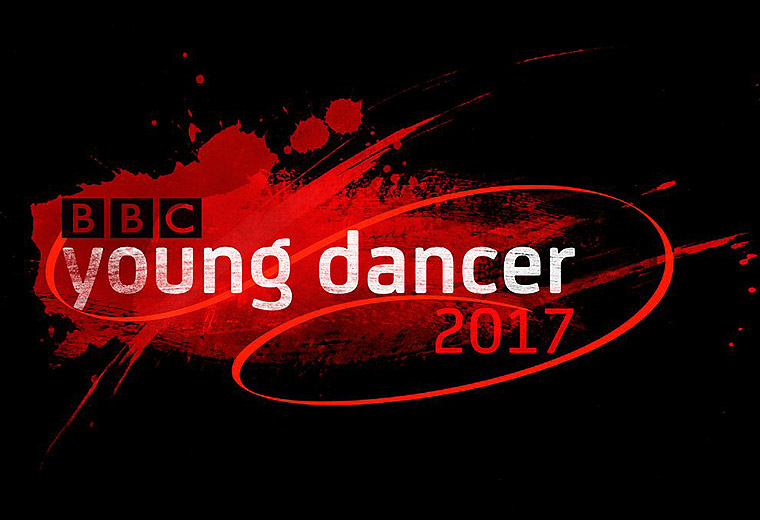 Why you should watch: This is a TV talent competition for people who don't like TV talent competitions.
What's the gist?: Young dancers strut their stuff, but in a programme that focuses on talent and technique as well as all the mugging for the camera.
In other words: It's like a poshed up, Taste the Difference version of BGT.
The opening genre: It's all about street dance in this opening episode. Once they pop, they can't stop.
What's to come?: Other categories are ballet, contemporary and South Asian, with a finale at the prestigious Sadler's Wells theatre. Told you it was posh.
Record BBC Young Dancer 2017 now on TV Anywhere
Line Of Duty
Sunday 26th March at 9pm on BBC One (CH 101)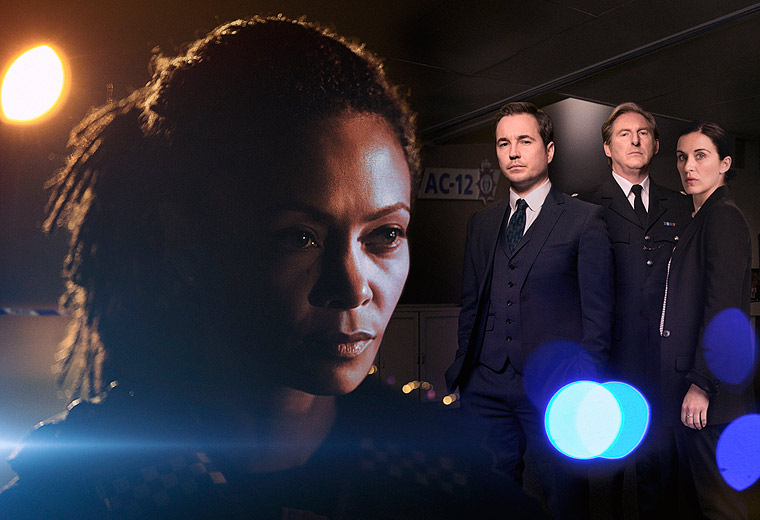 Why you should watch: Well, this is probably the single greatest police drama in British telly history. So there's that.
What's the new run about?: A detective who may be bending/breaking the rules to catch a serial killer.
Famous face alert: Thandie Newton agreed to join the cast without even reading any scripts. That's how good this show is.
But I'm a Line of Duty newbie!: Don't worry, this new series is basically a fresh start.
Awkward feeling of the week: Re-adjusting to Vicky McClure in Line of Duty mode, after seeing her in terrifying The Replacement mode.
Record Line Of Duty now on TV Anywhere