There are intriguing spin-offs galore this week, as well as the return of an epic hip-hop drama, and the sight of a beardless Jack Whitehall.
Empire
Monday 27th March at 10pm on E4 (CH 144)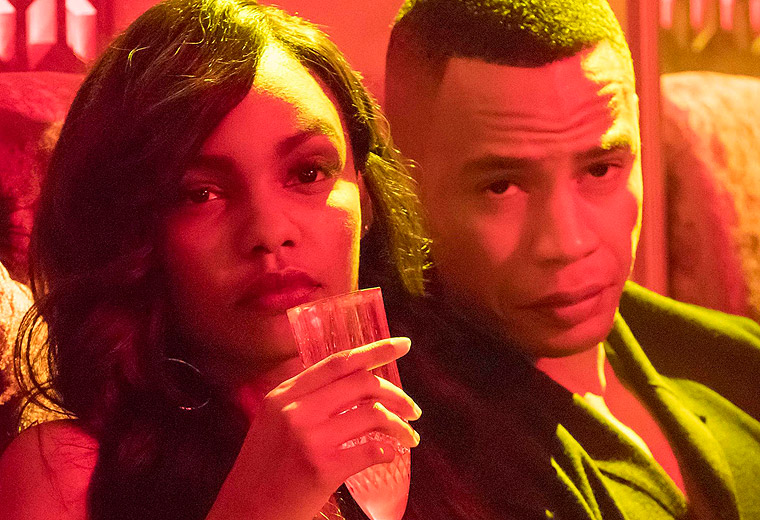 Why you should watch: Because it's the return of the hip-hop mash-up of all the best possible things.
Be specific!: It's a bit Shakespeare, it's a bit Dallas, and it has some great tunes too. It's highbrow, lowbrow and it'll make you want to rap. Do not rap.
Where are we at?: Musical kingpin Lucious Lyon is about to announce a big new project. Meanwhile, Jamal is about to have an interesting time in rehab.
The best thing about it: Probably the fact that it's got someone called Lucious Lyon. He could be a Marvel villain with a name like that.
Unlikely offspring alert: Look out for a guest appearance from Rumer Willis. You know, Bruce and Demi's sprog.
Record Empire now on TV Anywhere
Baby Daddy
Monday 27th March at 7.30pm on E4 (CH 144)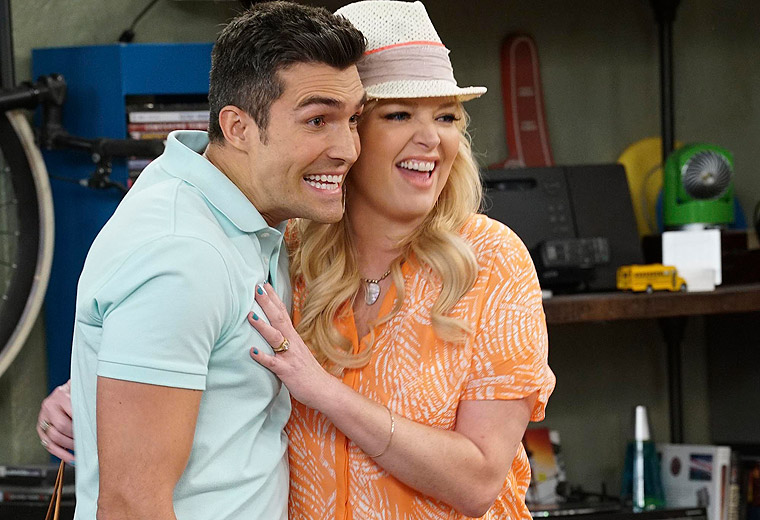 Why you should watch: It's season six of the feel-good comedy about a young chap whose life is turned upside down by the sudden appearance of his infant daughter.
Season SIX?: Yep, but it doesn't matter if you're late to the party. Just watch it and guffaw, already.
What you should know about our hero: His middle name is "Bon Jovi".
And what is he up to?: The new season begins with our guy desperately seeking a woman he met for a few moments in a laundrette, because she's clearly his soulmate, or something.
This can't end well: Oh come on, where's your sense of romance?
Record Baby Daddy now on TV Anywhere
Fake! The Great Masterpiece Challenge
Tuesday 28th March at 8pm on Sky Arts (CH 122)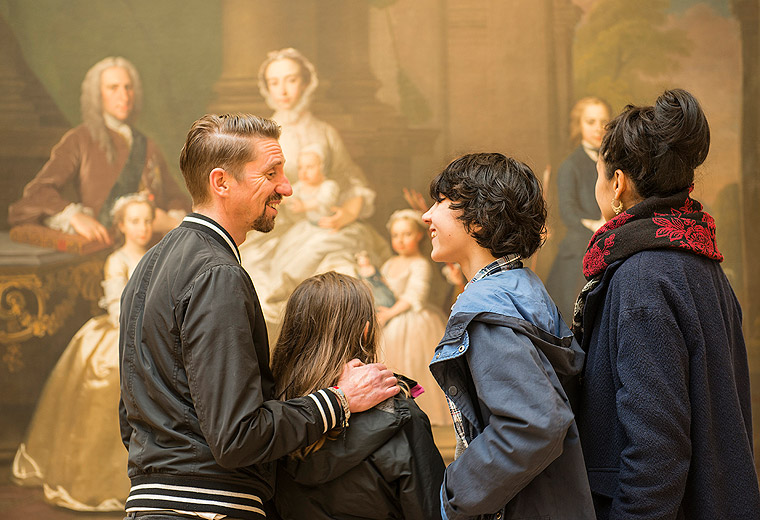 Why you should watch: Because you get to see members of the public ogling works of art, and giving casual opinions on masterpieces.
Why?: Fakes have been hidden among them, and it's down to ordinary folks to figure them out.
Actual opinion on actual painting: "He's buff though, isn't he, Jesus?"
In other words: It's Gogglebox meets Antiques Roadshow.
Bonus reason to watch: The devilishly charming Giles Coren will be doing his trademark scowl as one of the hosts.
Record Fake! The Great Masterpiece Challenge now on TV Anywhere
The Blacklist: Redemption
Wednesday 29th March at 9pm on Sky1 (CH 110)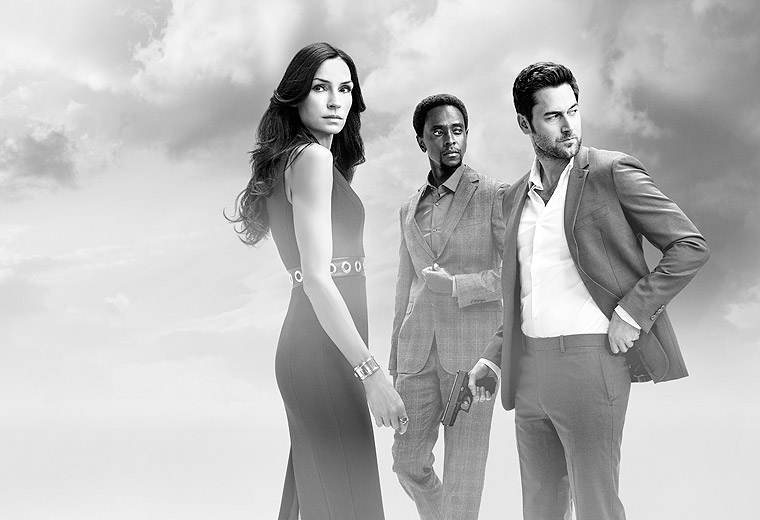 Why you should watch: The Blacklist has spawned a spin-off, and we're curious to know if it's even 50% as awesome as the original.
What's the connection?: Tom Keen, from the original show, joins a group of ex-baddies who now do lots of cool, heroic, espionage-style stuff.
Oedipus alert: The leader of the group is Tom's mum, and boy do they exchange some smouldering looks. Let's hope Tom doesn't go all Bates Motel on us.
First mission: Rescue a CIA agent. And look cool while doing it.
Reason to feel old: His mum is played by Famke Janssen. You know, the lithe beauty from GoldenEye? She is now a grown adult's mum.
Record The Blacklist: Redemption now on TV Anywhere
MasterChef
Wednesday 29th March at 8pm on BBC One (CH 101)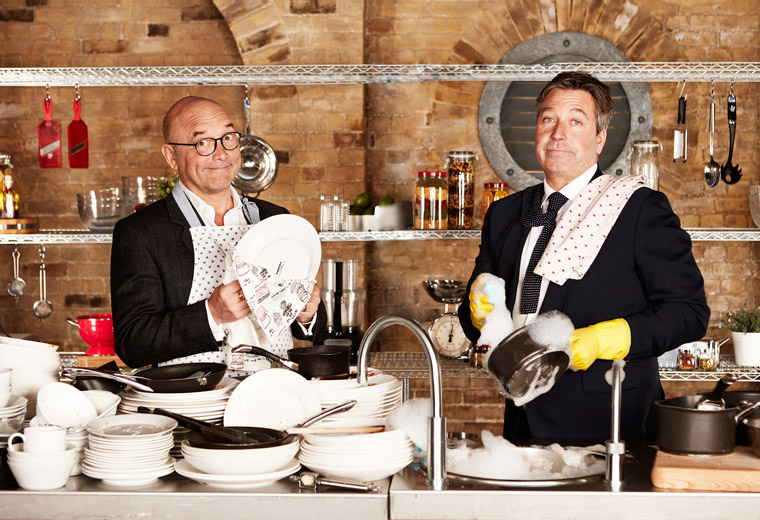 Why you should watch: Because it's MasterChef. OF COURSE you're going to watch it.
Has Gregg Wallace left yet?: No. No he hasn't. But we love him, right? Guys?
Will Gregg Wallace make disturbing sex noises when looking at pudding?: Yes.
What else is new?: There's now a "MasterChef" market. Which is basically just a room filled with ingredients.
Kitchen calamity of the day: Custard ravioli, anyone?
Record MasterChef now on TV Anywhere
The Good Fight
Thursday 30th March at 9pm on More4 (CH 147)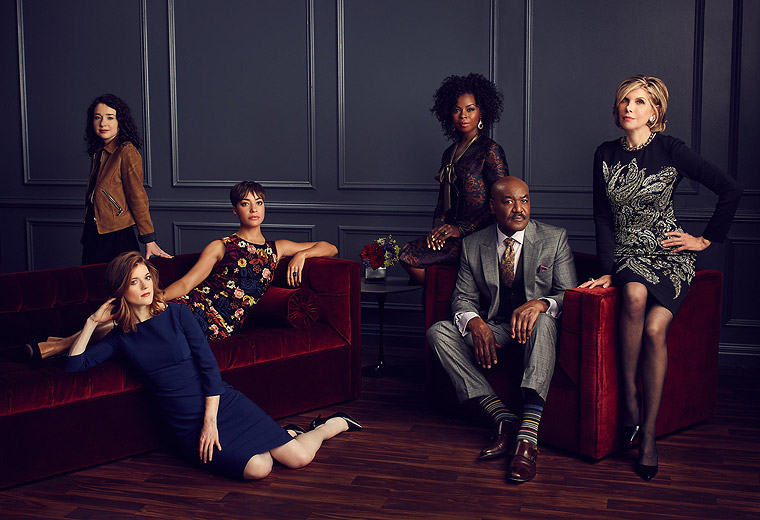 Why you should watch: It's the second big spin-off series of the week, and this one has been birthed by The Good Wife.
What's the gist?: It follows the legal eagle adventures of two of The Good Wife's best characters: Diane Lockhart and Lucca Quinn.
Why is Diane having a really bad time?: Her savings have been wiped out in a financial scandal. Yikes.
Look out for: Rose Leslie from Game of Thrones, playing a young intern.
What about Donald Trump?: Oh yes, you'll be seeing him too…
Record The Good Wife now on TV Anywhere
Eyewitness
Thursday 30th March at 10pm on Channel 4 (CH 104)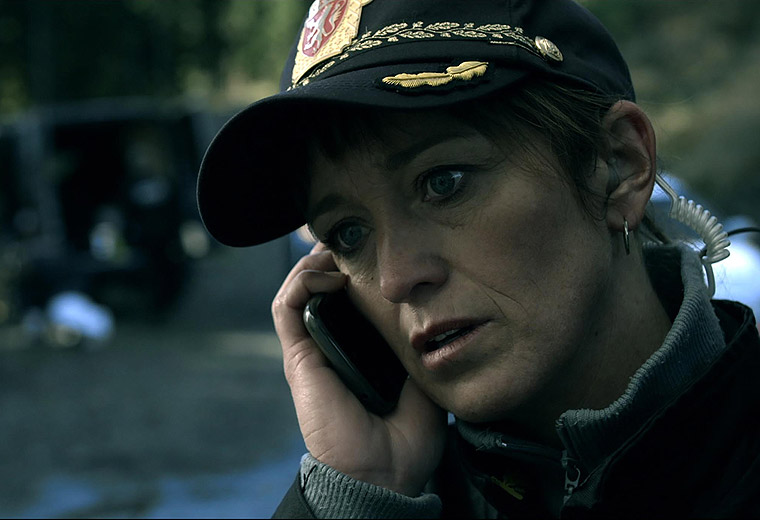 Why you should watch: It's the newest Nordic Noir thriller, and it's got a peach of a beginning.
How so?: We start with two teenage lads meeting for a secret romantic tryst – ie lots of snogging in the woods. Which is then interrupted when they witness vicious killings.
Probability of dark intrigue, personal secrets, secret conspiracies: 100%.
What to say: "All these years after The Killing, we're still suckers for angsty, moody crime shows with subtitles."
What not to say: "Seriously though, this show has the most boring title ever."
Record Eyewitness now on TV Anywhere
Chicago Justice
Thursday 30th March at 9pm on Universal (CH 164)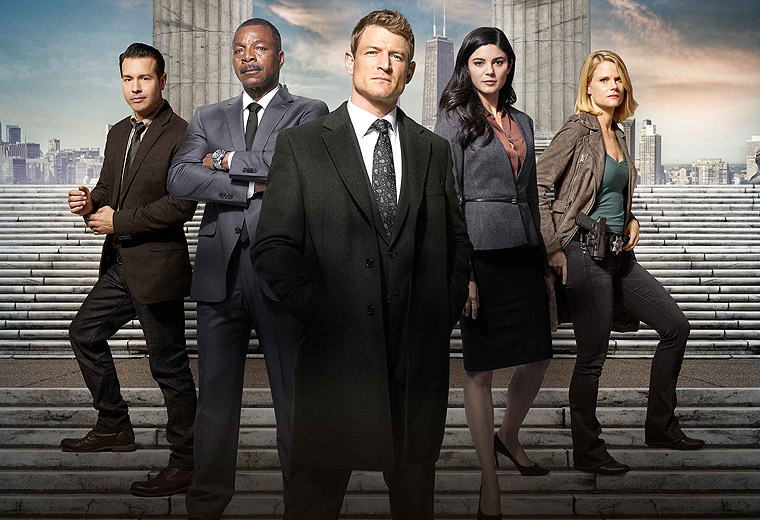 Why you should watch: Because it's the glossy, sexy, courtroom-filled show you've been waiting for.
Any relation to Chicago Fire?: Yep, they're set in the same universe.
Oh really?: The first episode even covers the legal fallout from a story featured in Fire.
Bonus fact for nerds: It's also set in the same overall universe as Law & Order.
Apollo Creed alert: Yes, that guy playing that attorney really is Carl Weathers, star of Rocky and Predator.
Record Chicago Justice now on TV Anywhere
Carters Get Rich
Friday 31st March at 8pm on Sky1 (CH 110)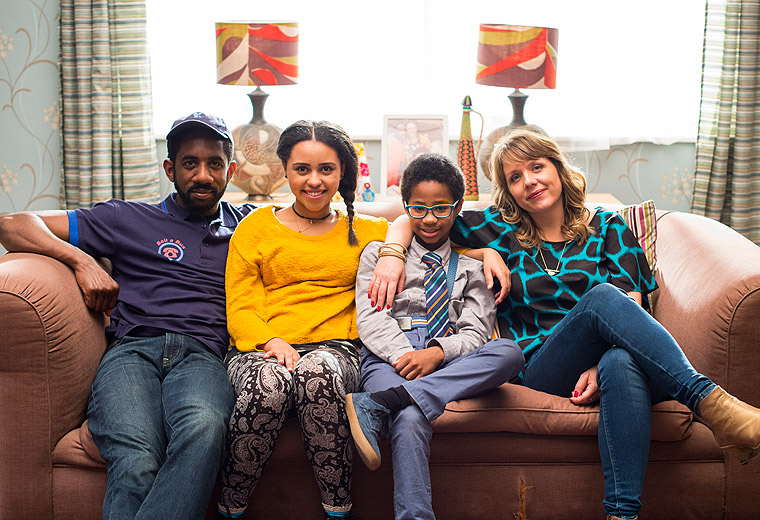 Why you should watch: It's a wacky new comedy and it's got Dawson from Dawson's Creek in it, weirdly enough.
What's the gist?: An ordinary, working class family become gazillionaires overnight when their kid creates a hot new app.
Aspirational viewing then?: It's more like a madcap kids' sitcom, with adult gags sprinkled on.
What about Dawson?: Oh yes, and James Van Der Beek is perfectly cast as a strutting "tech bro" billionaire.
Swipe right or left?: Just watch the darn thing, you 21st Century maniac.
Record Carters Get Rich now on TV Anywhere
Decline And Fall
Friday 31st March at 9pm on BBC One (CH 101)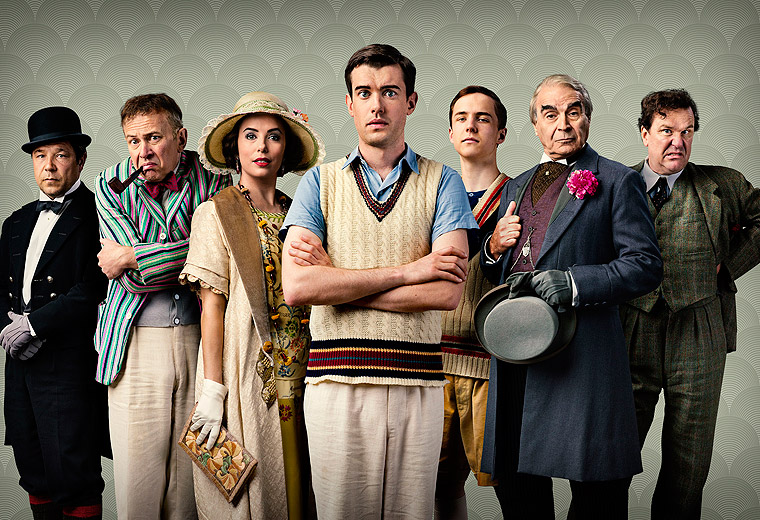 Why you should watch: The classic social comedy from Evelyn Waugh gets the full, glossy BBC treatment, and by jove it's going to be a hoot.
Who's in it?: Some top thesps, including David Suchet, Tim Pigott-Smith and a curiously beardless Jack Whitehall.
What's it about?: A posh Oxford type (Whitehall) is hit by a scandal and dispatched to teach at a school in the wilds of Wales.
Is that a Desperate Housewife in the mix?: Yes, that really is Eva Longoria, in a Waugh adaptation. Mind: blown.
A word from the author: Evelyn Waugh himself cautioned against reading too much "social critique" into it, saying "Please bear in mind throughout that IT IS MEANT TO BE FUNNY."
Record Decline And Fall now on TV Anywhere