Sunday, 4.30am, Sky Sports F1® (CH 518) and Sky Sports F1® HD (CH 508). Highlights also available after broadcast in Sky on demand
And they're off! Or at least they will be on Sunday, when the 2017 Formula 1 season speeds into life in Melbourne for the campaign's opening race. And there's plenty to get excited about.
The buzzword this season is new. New owners in Liberty Media, new cars and new driver line-ups are all set to shake things up – on and off the track – like never before. It's looks like it could be one of the most explosive seasons yet, and every single race is available to watch live on Sky Sports!
So, what should we expect between now and the final race in November? Here are five things you simply have to know…
1. There will be a new champion
We're not making a bold prediction – this is a fact as cold and hard as Kimi Räikkönen's glacial stare. Nico Rosberg stunned the sporting world back in December when he announced his retirement, a mere five days after clinching his maiden F1 title. Talk about going out at the top. The German's departure from the sport means that a whole batch of drivers will be licking their lips with the throne now vacant.
2. The cars are all different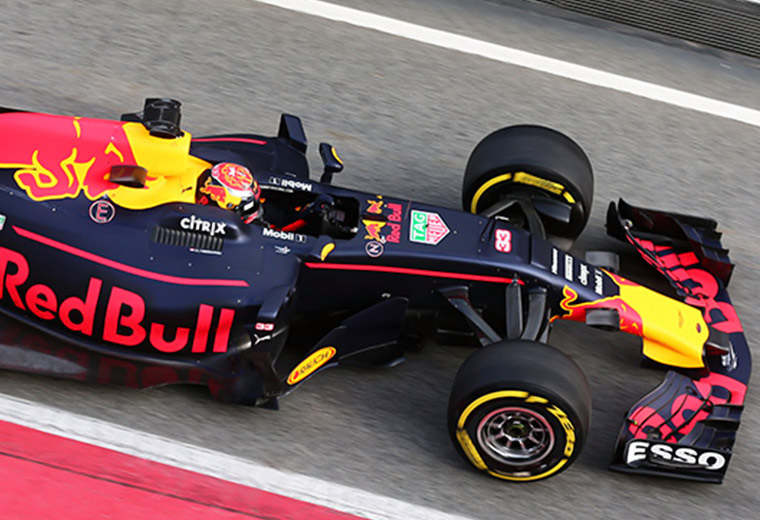 The Formula One governing body love a rule change. This year they've introduced a new set of regulations in the hope that it will create a more level playing field – and create faster lap times. These mean machines will be wider than last season, with heavier tyres to boot. Throw in some niche technical revisions that are guaranteed to get engineers hot under the collar and you should expect ultra-powerful cars that will be harder to tame.
3. Hamilton's got a new teammate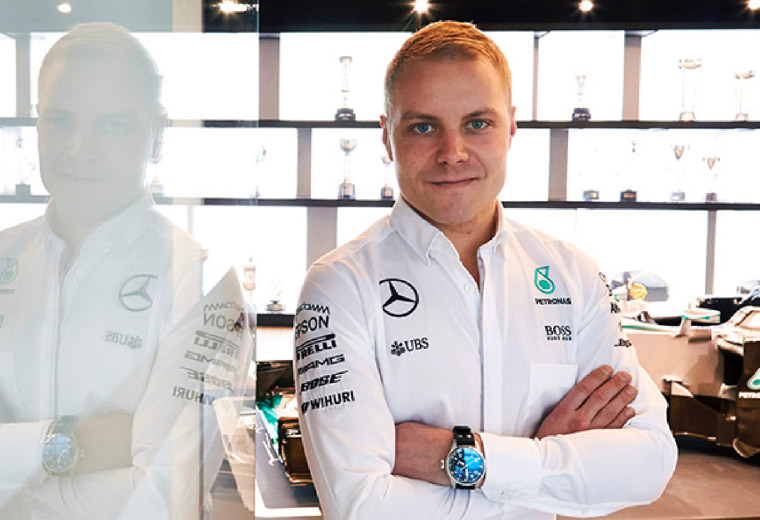 When Rosberg decided to call it a day, Lewis Hamilton was left without a Mercedes colleague. But that didn't last long, because the team swiftly signed up fantastic Finn, Valtteri Bottas, to ride alongside the Brit. Don't expect the 27-year-old to be a compliant wingman to Hamilton, though. This is a driver with bags of talent, and he'll see his move to Mercedes as ideal for catapulting him towards the championship.
4. You'll get closer to the teams
Under the rule of the previous owners of Formula One, there were heavy restrictions on teams sharing footage from the paddock on social media. Not any more. Liberty Media want fans to be at the heart of the action, and the likes of Mercedes, Red Bull and Ferrari will have more control over the content they create and share.
5. You can watch every race live on Sky Sports F1®
Sky Sports will yet again be the home of Formula One this season, with its dedicated channel covering every minute to the full. With every practice, qualifying round and race day live, it's literally impossible to miss any of the action. Plus, with the Sky Sports app you can follow all of the drama on the go. Find out more about the app at the bottom of the story.
This weekend's live action
Practice 1, Thursday night/Friday morning, 1am, Sky Sports F1®/HD (CH 518/508)
Practice 2, Friday, 5.15am, Sky Sports F1®/HD (CH 518/508)
Practice 3, Friday night/Saturday morning, 2.45am, Sky Sports F1®/HD (CH 518/508)
Qualifying 1, Saturday, 6am, Sky Sports F1®/HD (CH 518/508)
Qualifying 2, Saturday, 6.22am, Sky Sports F1®/HD (CH 518/508)
Qualifying 3, Saturday, 6.45am, Sky Sports F1®/HD (CH 518/508)
Track Parade, Sunday, 4.30am, Sky Sports F1®/HD (CH 518/508)
Race, Sunday, 6am, Sky Sports F1®/HD (CH 518/508)