Don't hate the hackers, hate the game. That's the message to take from this insightful series about digital vigilantism. If you haven't heard about this astonishing show yet, here's a quick recap…
By day, chronically anxious Elliot (Rami Malek, Night At The Museum) is a tech whiz at cyber-security company Allsafe. By night, he's an alarmingly talented computer hacker, recruited by the mysterious Mr. Robot (Christian Slater,Heathers) to help orchestrate a digital revolution and cancel all debt records. How? By toppling E Corp – one of the world's biggest corporations, and an Allsafe client to boot. Awkward… but quite the premise for a show, no?
As suspenseful and intriguing as it is timely and unique, Mr. Robot got the whole world talking when it first aired in the States in summer 2015. Rave reviews, shocking twists and several armfuls of awards later, the critically acclaimed show is now back on Universal Channel for a second season. Still on the fence? Here are nine reasons you need it in your life…
1. It has a cyber seal of approval
Much like a doctor complimenting Casualty or a professional clown praising Baskets, a show always benefits from having fans who know a thing or two about the subject matter. Take Edward Snowden, for example. The whistleblower – who worked for the CIA and leaked classified information from the National Security Agency – praised Mr. Robot as "more accurate than what you usually see on TV".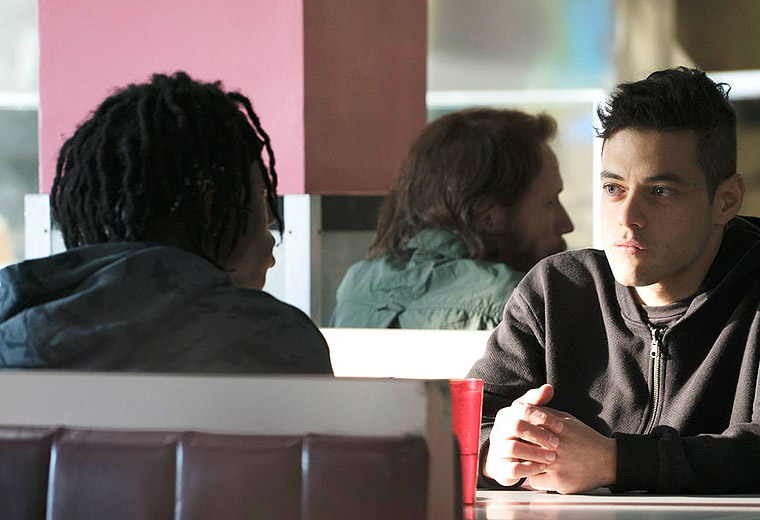 2. It's switched on to the real world
The show's Egyptian-American creator – Sam Esmail – has said that the Arab Spring of 2011 was a source of inspiration and cites the use of technology in the uprising, as well as his family's own experience of it, as having influenced the show.
And as for Mr. Robot's tackling of social media, it's refreshingly self-aware. The first half of the first episode of season 2 was uploaded to social media, prior to the US network's premiere. And the best part? The show's network did it themselves, as a statement on the inevitability of piracy.
3. Rami Malek is simply brilliant…
Let's be honest, the whole "tortured genius" trope has been done to death. Despite the crushing paranoia and claustrophobia that seeps from his character into the world of the show – and through our screens – Elliot is a breath of fresh air. Portraying mental illness without romanticising it? Malek's found a hack for that!
It hasn't gone unnoticed, either – he was the first minority actor in 18 years to win an Emmy award for best leading actor in a drama series in 2016. He's since been cast as Freddie Mercury in the upcoming Queen movie Bohemian Rhapsody.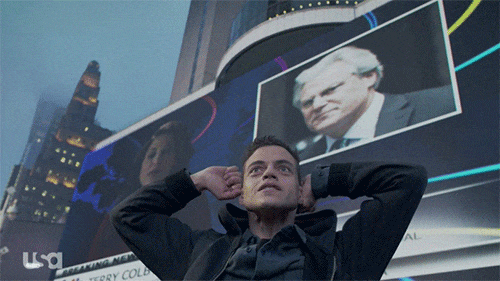 4. … and Christian Slater smashes it too
Move over, McConaughey. Watch yourself, Winona. The 80s heartthrob, who produces the show as well as playing the titular leader of anarchist group fsociety, has had one of the most astonishing career comebacks in recent years. And his efforts have paid off – he won the Best Supporting Actor award at the Golden Globes in 2016 for his portrayal of the complex character.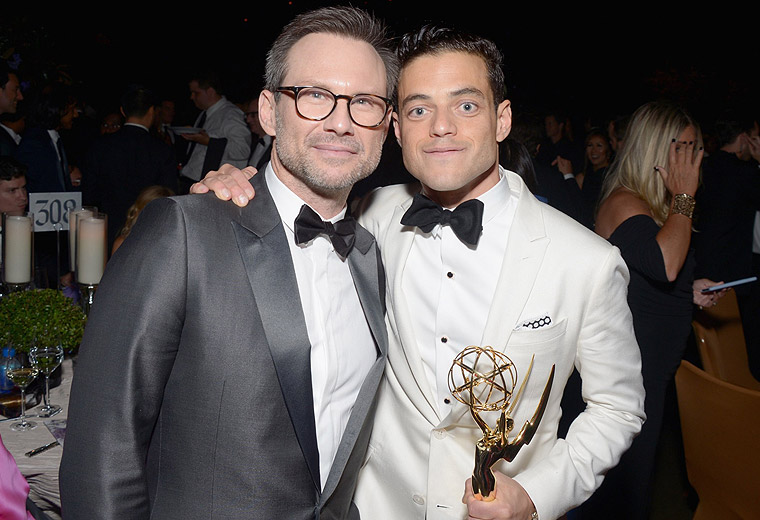 5. It looks fantastic
Having a brilliant plot and cast is one thing, but Mr. Robot is a show that benefits as much from style as it does from substance. From its dark and stormy colour palette to its unique framing (creating shots with loads of space to heighten Elliot's sense of loneliness), each episode deserves a second look just to take it all in. Not that you'd need much persuading.
6. Critics are losing their minds over it
First things first, it's got a 96 per cent approval rating on reviews site Rotten Tomatoes. Just to put that into perspective –Breaking Bad has 95 per cent and The Sopranos has 97 per cent. That's the kind of level we're talking. After season 1 aired in the States in 2015, Rolling Stone, Entertainment Weekly and TV Guide named it their best show of the year. The Guardian called it a "modern classic" and Vice heralded it "one of TV's best shows". Basically, you don't have to look hard to find heaps of praise.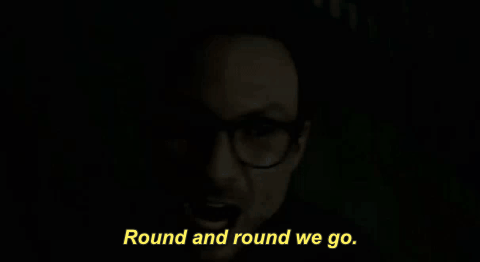 7. It's spookily prescient
The show is very much "of the moment". On the day the show was commissioned, Sony employees found their data had been leaked by vigilante group Guardians of Peace. The finale in America was postponed as it included a scene eerily similar to the shooting of two Virginia journalists live on air. Talk about art imitating life…
8. There are tasty, tasty Easter eggs
No, not the chocolatey kind you might be eating right now, but clever nuggets of hidden content. Mr. Robot knows its audience and its researchers have done their homework for the fans. Did you know that the URLs, QR codes and IP addresses that come up on screens in the show actually lead somewhere on the real web? Try it for yourself!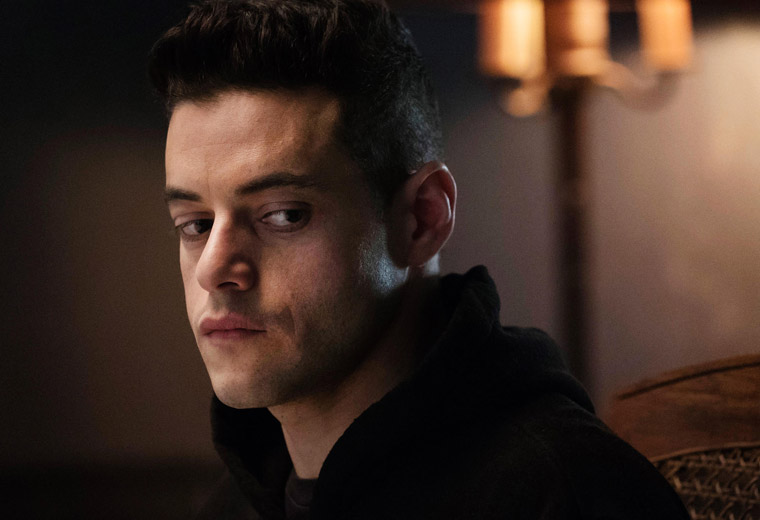 9. While we're on Easter puns, season 2 goes further down the rabbit hole…
If you like your dramas as black as the night sky, then you're in for a treat this time around, as we explore what happens following fsociety's hack on "Evil Corp" (and more shocking twists that we won't spoil for newbies here!).
Where season 1 was a quirky noir with lashings of dry humour, season 2 is lot more serious and political, with a greater focus on character, tone and the other, more stylistic aspects of the show. If this all sounds like your bag, here are a couple of extra Easter eggs for you – season 2 is so good, it's got extra episodes, and the show's already been commissioned for a third run. Smiley face emoji!
Wednesdays, 9pm, Universal Channel (CH 137) and Universal Channel HD (CH 164). Also available for 30 days in Catch Up > Channels > Universal Channel