Sundays, 9pm, National Geographic (CH 266) and National Geographic HD (CH 268). Also available for 30 days in Catch Up > Channels > National Geographic
Welcome to Long Story Short, your guide to the show that everyone's talking about. Whether you've got ten seconds or three minutes, we'll take you straight from blagger to boffin…

When it comes to scientific superstars, they don't come much bigger than Albert Einstein. So for National Geographic's first ever fully scripted series, the subject is a no-brainer – the life of the greatest scientist of the 20th century.

Ah yes, Albert Einstein! E=MC² and all that.
And so much more besides. Yes, he's the father of quantum theory. Yes, he won a Nobel Prize for physics. Yes, he developed the theory of relativity. But Professor Einstein was also a political activist, a glittering celebrity and a philosophical maverick with a turbulent and fascinating personal life.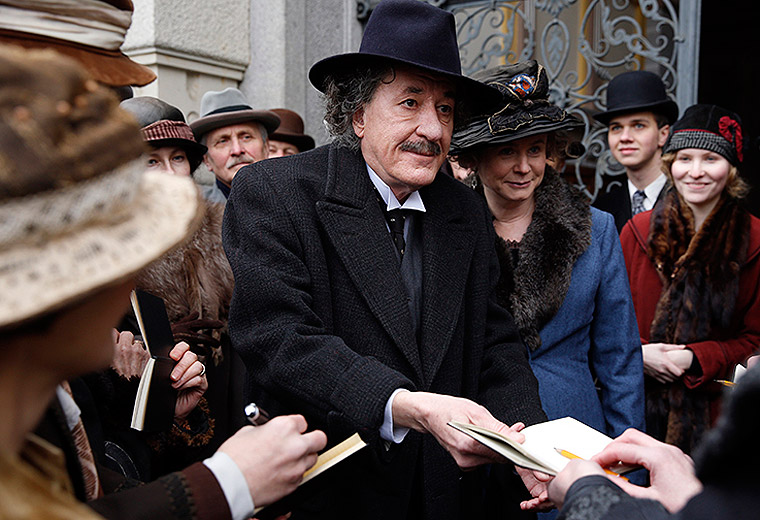 So you don't have to be a science whizz to dig this show?
A PhD is absolutely not necessary – think along the lines of The Theory Of Everything, The Imitation Game and A Beautiful Mind. This series will open your eyes to the man behind the mad hair. We trace his development from young bohemian visionary to revered scientist, via his impassioned love life and anti-establishment views, against the backdrop of the Nazis' cataclysmic rise to power in Europe.
That's quite the story!
And you've got ten hour-long episodes to spend discovering it, with the series taking its cue from Walter Isaacson's bestselling book, Einstein: His Life And Universe. Look out for some other big names from the early 20th century making cameos, including Franz Kafka and Marie Curie.
Who brings Einstein to life?
Oscar-winning filmmaker Ron Howard – director of Apollo 13, A Beautiful Mind, Rush and, of course, Splash – executive produces the series and directs the first episode. So we're in safe hands.
And what a cast!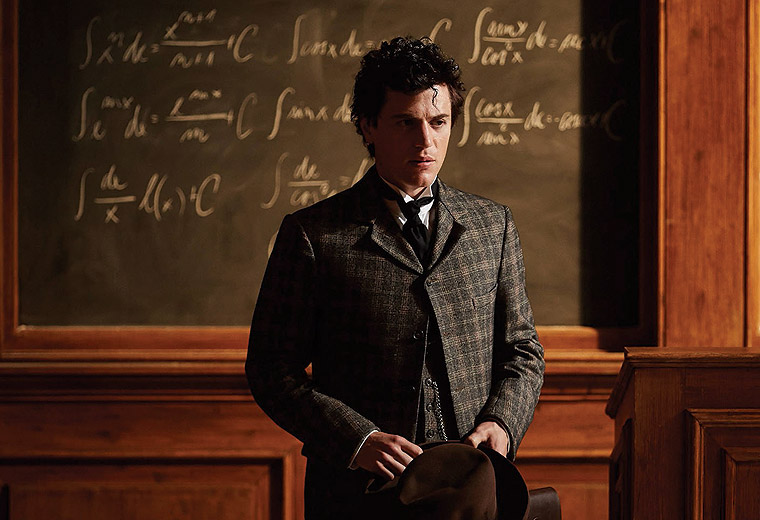 Playing the brainiac in his senior years is none other than Oscar winner Geoffrey Rush (Shine). Johnny Flynn (above), star of Lovesick – and "quite the discovery" according to Howard – portrays the younger Einstein. Emily Watson is his second wife Elsa, who cultivated the public brand of Einstein we're all so familiar with today. It's the third time Watson and Rush have played a married couple, after The Life And Death Of Peter Sellers and The Book Thief. Up-and-comer Samantha Colley (Victoria) plays his first wife and early collaborator, Mileva Marić, to whom he gifted his Nobel Prize winnings. And look out for Robert Lindsay (My Family) popping up as Einstein's father.

A fantastic idea. We sit down with Geoffrey Rush, Johnny Flynn, Samantha Colley, Emily Watson and Ron Howard to find out more about the making of this ambitious new show…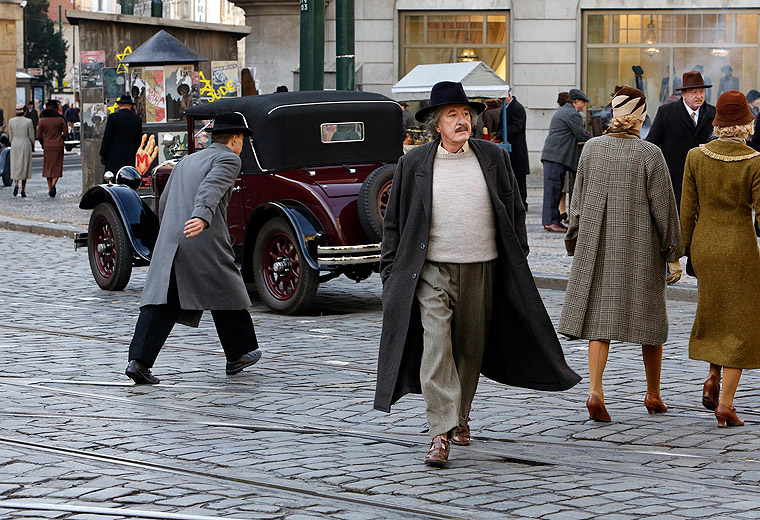 Hi, everyone! What was the most surprising thing you learnt about Einstein?

Johnny Flynn: He was anti-all ideology as a way of division. When he landed in America he was a champion of the civil rights movement. He was always switching nationality and championing the underdog. It's brilliantly timed with what's happening in the world.
Emily Watson: It's astonishing how politically resonant his story is now, what with everything that's happening with immigration and movements across Europe and the States.
Ron Howard: I didn't realise his life created controversy that threatened his ability to present his ideas to the world. J Edgar Hoover and conservative groups wanted to keep him out of the US. I thought we would have welcomed him with open arms. And I didn't know that he was a ladies' man.
Samantha Colley: I read the letters from Albert to Mileva and I thought – he's hot. He was this contrary, raging-against-the-machine young guy who writes these really cheeky letters. He was a bit of a bad boy.
Geoffrey and Johnny, how did you prepare to play such an icon?
Geoffrey Rush: Einstein is a character actor's dream. I always look at the physicality of any character I play and try to find the silhouette, the centre of gravity and the way their body is shaped. Einstein was stockier and shorter than me, so I tried to take two inches off my height. I'm more of a bean. He's a turnip.
Johnny Flynn: I had a few Skype sessions with Geoffrey. We worked with a dialect coach to find some grounding in the voice, and we shared clips of things online such as abstract Einstein reference points that we thought were funny.
Were you good at science at school?
Geoffrey Rush: From the age of ten I was completely obsessed by the Mercury space programmes. It was as important to me as The Beatles and The Rolling Stones. I had aspirations of being an astronomer, until I realised I was hopeless at science. I still follow the likes of Brian Cox and Neil deGrasse Tyson.
Samantha Colley: Before becoming an actor, I was going to try to be a vet or a doctor. But I was just a box ticker – Einstein was a maverick. His work sounds like poetry. I love that he couldn't think without listening to music.
So, not quite on a par with Einstein?
Geoffrey Rush: I did an IQ test online a couple of weeks ago. I did a free one – I'm not going to pay 49 quid to find out I'm an idiot. I felt a vain aspiration that maybe I'm going to be Stephen Hawking. I fell around the reasonably educated, not Mensa, point.
What is your favourite Einstein quote?
Geoffrey Rush: "Some people have lunch at 1pm. Some people have breakfast at 1pm." It's his way of saying people are different. Accept that.
Samantha Colley: I always tell myself this quote from Mileva – "I'm just imagining in dark colours" – to remind myself to turn the light on. I love her.
Watch Genius, Sundays, 9pm, National Geographic (CH 266) and National Geographic HD (CH 268). Also available for 30 days in Catch Up > Channels > National Geographic