With Olympic, Commonwealth and European gold medals to her name, British boxer Nicola Adams has already proved herself at amateur level. But now it's time for the 34-year-old to face a whole new challenge in the ring. This Saturday, Adams starts her professional career when she steps into ring against Argentina's Virginia Noemi Carcamo at the Manchester Arena, live on BoxNation.
It's all part of a massive night of live action, which also includes local lad Terry Flanagan defending his WBO World Lightweight title against the dangerous Petr Petrov and domestic rivals Liam Williams and Liam Smith squaring off for the WBO Interim Super-Welterweight belt.
Despite being on a bill that features a whole host of mouth-watering bouts, there are sure to be plenty of eyes on Adams to see whether she sinks or swims in the waters of professional boxing. Some stars make the transition with ease, while some are given a serious wake-up call when they step up to this level. Ahead of her highly anticipated debut, we catch up with the star to hear all about it…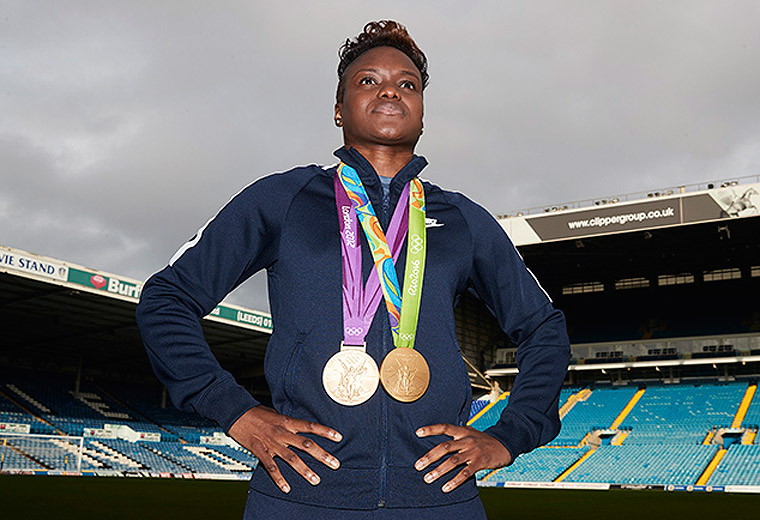 Hi Nicola! So why the decision to go professional? And why now?
It was a tough decision to make. I had a few sleepless nights, but I ultimately decided that I wanted to do something new. I wanted to follow my hero Muhammad Ali by going pro and becoming a world champion. I can't wait to get in the ring and start working towards that!
Has turning pro changed how you prepare for a fight?
I'm still going to be explosive! I'll keep the speed, but I'll just have to plant my feet a lot more to get more power behind my punches. Hopefully this will set me up for a world title shot next year.
What would your advice be to other boxers with professional aspirations?
I would definitely say go for it and don't let anyone tell you that you can't do something. Only you can decide that for yourself.
That's pretty inspiring stuff!
I really want to inspire the next generation of boxers. It's nice if I can encourage young people to make the most of themselves.
Where do you see the future of women's boxing going?
I hope that one day we will see a women's fight headline in Las Vegas or at Madison Square Garden!
Any up and coming stars we should watch out for?
Marlen Esparza is one to look out for.
Who are your favourite boxers to watch right now?
Gennady Golovkin and Andre Ward are my favourites at the moment.
Are you a fan of MMA? Would you ever look to participate in the UFC?
I'm a fan of UFC but I wouldn't want to compete in it. I'm better on my feet than on the ground!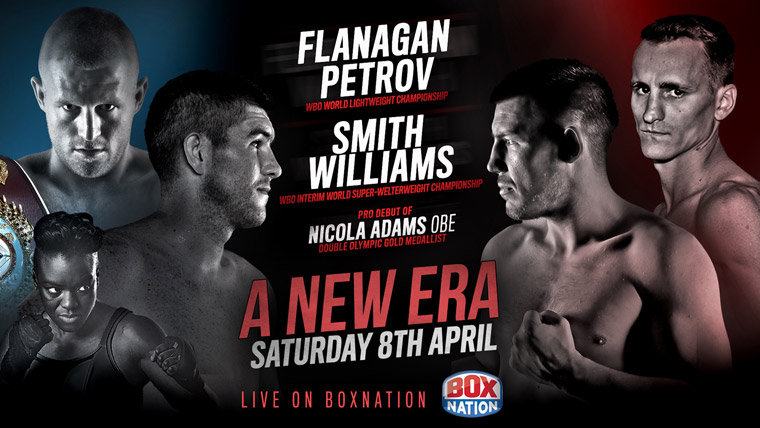 How to subscribe to BoxNation
For just £11 a month you will get exclusive access to the big live fights from all around the world and all the behind-the-scenes access to the boxing world you could want. There's no minimum term and no registration fee.
To watch…
Virgin Media TiVo® Service: Press Home > Apps & Games > All Apps > TV Channel Upgrades and follow the instructions
Non TiVo® Service: Press Home > Interactive > TV Channel Upgrades