Spy drama Allied sees Brad Pitt give a heart-wrenching performance of a man torn up by his personal life and tested by the pressures of war as his relationship with his Resistance fighter wife is put to the test. It's tense stuff. To celebrate the film arriving onto Virgin Movies this week, we take a look back over Pitt's saddest moments in film and send him this message: chin up, Bradders.
Find Allied in On Demand > Movies > Virgin Movies
1. Legends of the Fall (1994)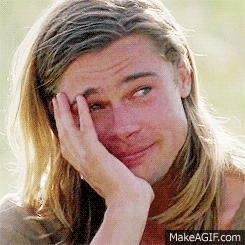 Pitt's first foray into pure drama placed him opposite heavyweight actor Anthony Hopkins, and may we say, he managed to hold his own in this vast family sob story. Three brothers living in the Montana wilderness at the turn of the century with their ex Colonel father, fall under the spell of one woman. They then become determined to join a war and hearts are broken all over the place, including ours whenever we saw Brad crying with his long hair in disarray.
Legends of the Fall is available to stream now on Netflix
2. Interview with a Vampire (1994)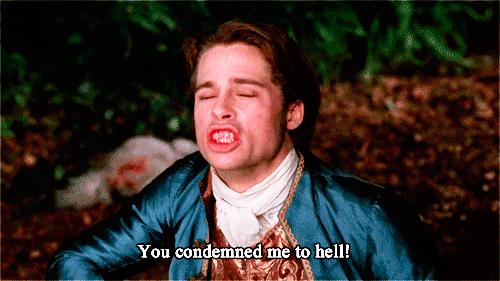 This cult classic, based on a book series about vampires before it was cool to write about vampires, changed the way people perceived both of its main stars. Pitt however, was the bigger surprise, as it was his first display of tortured and elegant vulnerability, portraying a man immediately regretting his foolish decision to be turned by a vampire who longed for companionship. Trapped by the evil Lestat (Tom Cruise) for eternity, Louis is constantly starving as he refuses to kill humans in order to feed. By far, he is the most noble of vampires.
3. Se7en (1995)

David Fincher's chilling thriller gained iconic status almost as soon as it was released. Morgan Freeman narrates (always a bonus) as he and his rookie partner hunt down a serial killer with a particularly gory and symbolic signature, relating to the seven deadly sins. Kevin Spacey gets the chance to explain it all though with an end goal that gave us one of Brad's greatest cinematic moments of torment, with the now infamous line: "What's in the box?"
4. Meet Joe Black (1998)

What could be sadder that Death himself longing to spend some time on Earth in order to experience and understand life, falling in love with a girl in the process? Loneliness, isolation and searching for the meaning of it all through this poetic premise, Pitt made us sob while gazing into his beautiful, sad face - even though he was Death for crying out loud - as he realised he had to go back to his unenticing role.
5. The Curious Case of Benjamin Button (2008)
Then again, what could be sadder than being born an old man, living your childhood and adolescence all shriveled and gray? Sure, you're getting younger each year but in the meantime you certainly creep a lot of people out. You are also forced to wait for forty odd years for your true love to meet you in the middle. After that, you get to watch her age and become frail while you look more and more like a teenager, making everything creepy again. Only Pitt could bring this much dignity to such a peculiar and sad story.
The Curious Case of Benjamin Button is available now on Sky Cinema
6. By The Sea (2015)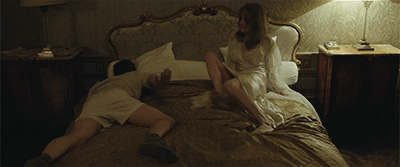 What many described as an art film with a retro feel, this drama centres around the tumulus and dwindling marriage of a couple hoping to fix their broken relationship. Laden with heavy emotional baggage, anger and lingering memories of love, many superstitious folk blamed this cinematic collaboration as the beginning of the end of iconic Hollywood couple Brad and Ange. Honestly, they do seem extremely miserable throughout this sad story, but that could just be down to the fact that they are both incredible actors.
By The Sea is available now on Sky Cinema