Find it in On Demand > Movies > Virgin Movies
Sully: Miracle on the Hudson is based on the remarkable memoir of Chesley Sullenberger, who made headlines in 2009 after making an emergency landing on the Hudson River when the plane he was piloting hit a flock of birds and both engines failed. His quick-thinking saved the lives of the 155 passengers.
Tom Hanks plays Chesley 'Sully' Sullenberger and the film depicts the dramatic events of that fateful day. In the aftermath, Sully is hailed a hero and becomes a media sensation, but he is plagued by horrific visions of what might have happened and suffers from post-traumatic stress.
Questions start to be asked about Sully's actions – could he have made it back to the airport? If so he may have unnecessarily placed the passengers in danger. Accusations of pilot error of levelled at Sully, who is forced to try and clear his name, or risk losing his pilot's license.
What do we think?
Sully's heroism became global news, so right from the offset audiences watching Sully: Miracle on the Hudson know the outcome of the events that changed Sully's life forever. Clint Eastwood's skill as a director means that despite this, as the story plays out on screen, the tension is palpable. Seeing the experience of the passengers on the plane makes for nail-biting viewing, even though it is known that the passengers all walk away unharmed.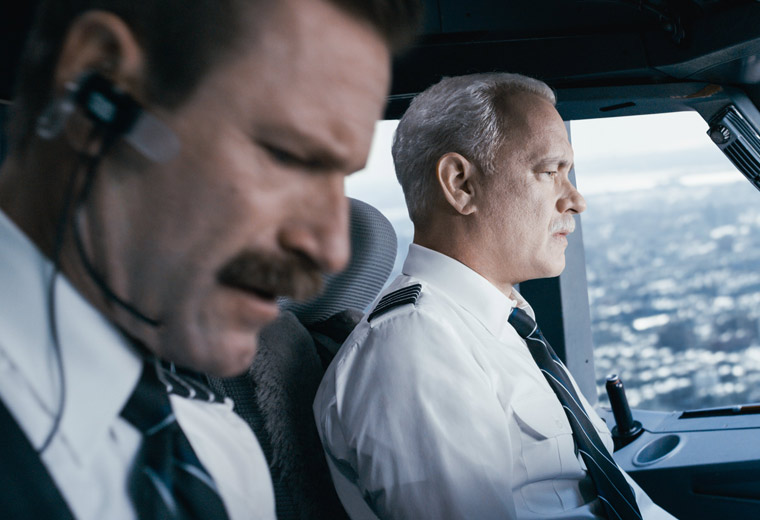 The tension continues as Sully battles to clear his name, it's almost like watching a taut thriller. This is largely due to Tom Hank's commanding performance as Sully. It's a heartfelt, dignified portrayal of a man in deep turmoil. Nobody else could have played this role, it suits Tom Hanks perfectly. Hanks is surrounded by an outstanding supporting cast, especially Aaron Eckhart as the First Officer on the plane and Laura Linney as Sully's wife.
Sully: Miracle on the Hudson is a stirring tribute to the heroism of an ordinary man who found himself in extraordinary circumstances.
Sully: Miracle on the Hudson trivia
- Several major airlines decided not to show the film as part of their onboard entertainment.
- The film caused some controversy and Clint Eastwood was criticised for the way the National Transportation Safety Board was portrayed as the antagonist in the film.
- Chesley Sullenberger fully supported the film and was present during filming.
- Some scenes were filmed in the New York Marriott Downtown hotel, where the real passengers on the plane were taken immediately after the crash.
- The premiere of the film in Brazil was delayed because of the aerial disaster involving a Brazilian football team.
- This is the 35th feature film Clint Eastwood has directed.